Nigeria's top 10 agricultural exports hit N152 billion in half-year 2019
Nigeria's top 10 agricultural exports hit N152 billion in half-year 2019
Nigeria's agricultural export rose to N152.3 billion in the first six months of 2019 (January – June). This is reflected in the foreign trade reports released by the National Bureau Statistics (NBS) covering the first and second quarter of 2019.
According to the reports, Nigeria's major agricultural exports so far in 2019 include Sesamum seeds (whether or not broken), Cashew nuts, fermented Cocoa Beans, Superior quality raw cocoa beans, Other Frozen shrimps and prawns, Ginger and Natural Cocoa butter, ginger and agro-foods.
The Number: Analysis of reports gathered from the NBS showed that agricultural goods exported from Nigeria rose by 18% between the second half of 2018 (July – December) and the first half of 2019. Specifically, in the second half of 2018, agricultural export was estimated at N128.5 billion, compared to N152.3 billion in first 2019.
Similarly, comparing Nigeria's agricultural export performance in the first half of 2019 with the corresponding half of 2018 (N148.1 billion), it shows that agricultural export rose by 3%.
The top 10 exports: Sesamum seeds remain Nigeria's agricultural export biggest earner in the past years. The trend continued in the first half of 2019 as N60.6 billion worth of Sesamum seeds were exported from Nigeria. On the other hand, Sesame oil and its fraction also made the top 10 agricultural export with N928.1 million.
[READ: Nigeria's total Foreign Trade hits N8.6 trillion in Q2 2019, up by 4.4%]
A further look into the various reports showed that Japan, Turkey, China, Belgium, South Korea and Germany are Nigeria's biggest markets for Sesamum seeds.
The second most exported agricultural good from Nigeria is fermented cocoa beans. In the first half of 2019, Nigeria's cocoa beans export was estimated at N31 billion.
Other cocoa related products that made the top ten list include raw cocoa beans (N17.15 billion) and Natural cocoa butter (N2.26 billion). The export destinations for Nigeria's cocoa include the Netherlands, Belgium, Germany, Indonesia and Malaysia.
Similarly, Cashew nuts are Nigeria's third-biggest agricultural export. An estimated sum of N8 billion was generated from cashew nut exported from Nigeria. Vietnam Sr OF, India, Tanzania, Russia and Netherlands were Nigeria's biggest markets for Cashew nuts in half-year 2019.
Other goods on the list of Nigeria's major agricultural exports chain include Ginger (N2.26 billion) and Agro-food items (N1.8 billion).
Sector's slow growth: It should be noted that the agricultural sector posted a slow growth of 1.79% in Q2 2019, from 3.17% recorded in the first quarter. Despite this drop, agricultural export still recorded a significant increase.
Although, industry experts opined that the planting season that characterised the second quarter of 2019 affected the sector's growth, and this may be responsible for the drop in the amount of export recorded in some of the major agricultural goods between the second half of 2018 and the first half of 2019.
While top major agricultural exports rose significantly in half of 2019, this should not flatter the government as Nigeria still largely imports several agricultural products.
A quick check into Nigeria's agriculture trade balance (Import minus export) stood at  N176.4 billion (deficit). Specifically, Nigeria imported N249.9 billion agricultural products in Q2 2019, while export was just N73.4 billion.
This suggests that despite huge potential in the sector, little has been achieved so far as Nigeria imports almost everything, worse still, agricultural goods.
To corroborate this, the Nigeria Export-Import Bank recently disclosed that Nigeria lost N3.6 trillion, an estimate of $10 billion for failing to export cash crops like cocoa, oil palm, cotton and groundnut.
While the government has implemented a plethora of policies, the agricultural sector failed to show much-needed growth in recent times.
In this light, critics of the government continue to point to billions of naira spent on policy like Anchor Borrowers Programme, a policy targeted at creating a linkage between anchor companies involved in the processing and smallholder farmers of the required key agricultural commodities is not yielding the much needed positive results.
[READ FURTHER: Nigeria is losing N3.6tn for failing to export cash crops – NEXIM]
Fidelity Bank Plc must cover the chink in its curtains to keep rising 
Fidelity Bank Plc follows the narrative of top tier-2 banks, which have had better or easier years.
The Nigerian banking sector has consistently been one of the most profitable sectors in the Nigeria Stock Exchange market. However, in 2020, Deposit Money Banks (DMBs) have faced a flurry of impediments, which may have affected their solidity.
With reduced income from fee and commission implemented at the start of the year by the Central Bank of Nigeria, the paucity of foreign currency for international transactions, the resulting economic contraction from dire effects of the coronavirus pandemic, and the consequent operational constraints of keeping employees safe, 2020 is obviously fraught with numerous disorders for banking institutions.
---
Airtel is paying up its debts
Airtel's annual report revealed that the company has a repayment of $890 million due in May, as well as, an installment of $505 million due in March 2023.
Airtel's presence in 14 countries from East Africa to Central and West Africa would have been impossible without relevant financial investments. But, while the funds have been key to its growth in the past few years, many of its financial obligations are starting to mature quickly.
The Covid-19 pandemic has had negative economic effects on different sectors of the economy; however, the resilience of the telecom sector is evident in an increase in Airtel's income. The overall performance of Airtel increased with a revenue growth in constant currency of 19.6% in Q2 compared to 16.4% recorded in Q1, while revenue on reported basis increased by 10.7% to $1.82 billion, with Q2 revenue growth of 14.3%.
---
Unilever Nigeria Plc: Change in management has had mixed impact
9 months into the change of management, Unilever Nigeria Plc's performance in Nigeria has been largely underwhelming.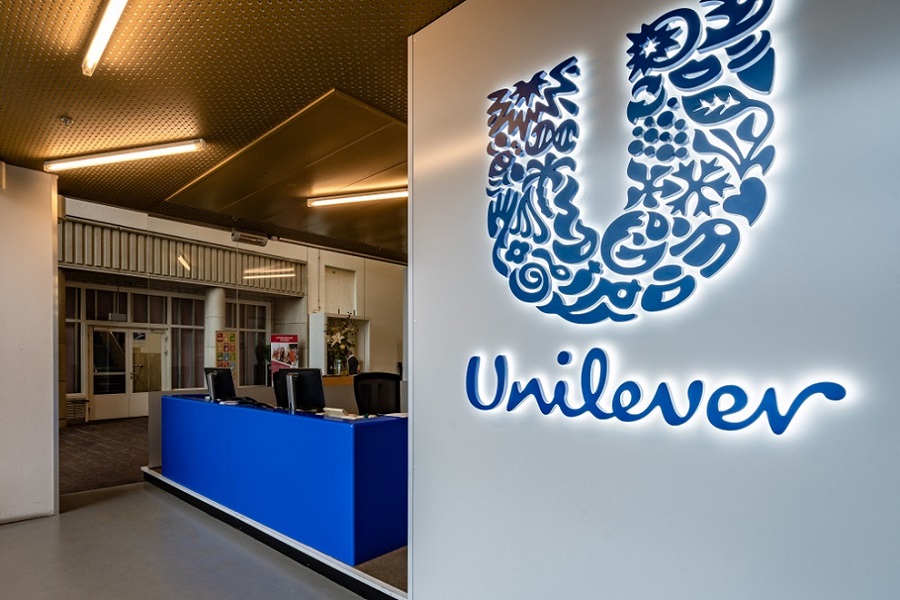 Change in the management of a company is never a walk in the park. Transitions usually take time to yield the desired results. Organizations can look to past successful managerial transitions for inspiration, but not for instruction because there is no defined playbook. The decision to replace Mr Yaw Nsarkoh, who served as the Managing Director of Unilever Nigeria Plc until the end of 2019 was plausible, but adjustments were never going to be an easy task.
Mr Nsarkoh had served as Managing Director of the company for 5 years and steered the course of its proceedings with remarkable skill up until the financial performance disaster which culminated in his resignation on November 28th, 2019.
---