Debts-Revenue Quagmire heightens, as 10 States in Nigeria owe N2.74 trillion
Ten states in Nigeria have accumulated biggest debt profiles above N100 billion each. Collectively, these highly indebted states owe both external and domestic debt to the tune of N2.74 trillion.
The latest debt data released by the Debt Management Office (DMO) shows that the top ten (10) states in Nigeria have accumulated debt profiles of above N100 billion each. Collectively, these highly indebted states owe both external and domestic debt to the tune of N2.74 trillion.
The recent surge in the debt profiles of both the Federal and State Governments has caused new concerns for policymakers. Although debt is important for economic growth, the size of the debt is important for sustainability.
According to the DMO's debt data, these states control 52% of the entire debts accruable to all the 36 states. Specifically, the 10 states owe N2.74 trillion, out of N5.27 trillion states' debt stock.
Top N100 billion debtors' club
In order to provide detailed insights into the revenue-debt challenges of the top 10 states that have accumulated over N100 billion debt stock each, a look into the Internally Generated Revenue (IGR) also becomes important. A quick check into the most recent IGR data shows that all 36 states including the FCT generated N1.16 trillion in 2018.
Lagos State: Nigeria's commercial hub, Lagos, leads the debtors' club, as its total debt stands at N980 billion. Specifically, the domestic debt of Lagos as at the end of March 2019 was estimated at N542 billion. Without a doubt, the state is Nigeria's trade centre, with the Apapa seaport that controls almost 90% of goods that flow out of the country.
However, on the revenue side, the recent IGR data from the National Bureau of Statistics (NBS) shows that Lagos State generated the sum of N382 billion in 2018. This is the biggest across states, but it only covers 70% of domestic debt only.
Rivers State: Rivers is Nigeria's second most indebted state. The state is one of Nigeria's major oil-producing states and scoops monthly 13% derivation from the Federal Government.
Rivers State's total debt stands at N249 billion, while domestic debt is biggest at N225.5 billion. On the other hand, the state generated N112 billion IGR in 2018. Measuring its debt against revenue, it means that the state's revenue can only pay 49.9% of the huge domestic debt, while the external debt is hanging.
Delta State: Delta State is third on the list, with an estimated N242 billion, out of which domestic debt gulps N223 billion. Delta is equally an oil-producing state with a 13% monthly derivation allocation and several international oil corporations.
More worrying statistics are derived when comparing the state's debt stock to its IGR. Basically, Delta State's reported IGR in the year 2018 was put at N58 billion. This means that the state's IGR represents only 26% of its domestic debt only.
Cross River: The state's debt was estimated at N225 billion in March 2019. Cross River generated N17 billion IGR in 2018, and this puts the state's revenue at 10% of N167 billion domestic debt.
Akwa-Ibom: The total domestic debt owed by the State as of March 2019 was N199 Billion. In total, Akwa-Ibom owes N213 billion. This is another oil-producing state, with billions received monthly from the Federal Government.
Comparing the state's total debt stock against its IGR of N24 billion, shows that the state's annual IGR is just 12% of domestic debt accrued.
Osun State: Osun State's total domestic debt as of March 2019 was estimated at N147 billion. Compared with the state's IGR of N10 billion, it means that Osun state's IGR only covers 7% of the domestic debt owed. In total, Osun State owes a total debt of N178 billion to rank 6th on the list.
Federal Capital Territory (FCT): The FCT is the 7th most indebted state in Nigeria. As at the end of March 2019, the domestic debt accruable to the state was estimated at N193 billion. On the other hand, IGR generated in the year 2018 was N65 billion. This implies that FCT's revenue covers just 40% of its domestic debt. The total domestic and external debt owed by the federal capital stands at N173 billion.
Edo State: This is the 8th State with the biggest debt accumulated in the country. Edo State's domestic debt stands at N88.3 billion, with IGR puts at N28.4 billion. This means the State IGR only covers 32% of the domestic debt only. In total, Edo state owes N171.2 billion.
Kaduna State: Kaduna State is one of the main commercial cities in Northern Nigeria. According to the debt statistics, the state's domestic debt profile was estimated at N121 billion, with IGR estimated at N44 billion. This means that the state's IGR can only offset 36% of the debt. In total, the state's debt stands at N162.9 billion.
Bayelsa and Ekiti State: These two states owe N150 billion each and thereby make the 10th on the list. Bayelsa State is one of Nigeria's oil-producing states. Reports show that as at the end of March 2019, the state's domestic debt stock was estimated at N147 billion, while its IGR in 2018 stood at N13 billion. This means that the state's IGR only covers 10% of the huge debt profile. In total, Bayelsa owes NN150 billion.According to the DMO's report, Ekiti State's debt was also put at N150 billion in March 2019, with IGR estimated at N6.6 billion only in 2018. This means that its IGR can only offset 5% of its domestic debt of N118 billion.
[READ: Lagos, Delta and other states received N1.57 trillion Federal Allocation in 7-months]
Some Critical challenges
According to the World Bank, 40% of low income developing countries are now either in debt distress or at high risk of default. The most severe problem facing public institutions in Nigeria is the fiscal issue (debt-revenue), and this problem has been provoked by a number of factors which include 'over-dependence' on borrowing for debt financing.
It is affirmative that most states in Nigeria have huge debt loads, with very low revenue generated. While debt is soaring, most states apparently depend on more debt to execute any meaningful developmental projects.
Lagos State records the largest IGR and simultaneously accumulates the biggest debt. Asides Lagos, most states depend on either more borrowing or monthly allocations from the Federal Government to even pay workers' salaries.
Recently, in order to ease off the debt-revenue issue, states began to push for a review of the revenue sharing formula that would improve their share of monthly allocation.
Apparently, both the states and the Federal Government now largely depend on borrowing. This is appalling, as some states have plunged into huge debt without major infrastructural face-lifting.
Also, most of the debt acquired by these states are from external sources. Hence, from the monthly federal allocation given to the states, a portion of it is always deducted to service the acquired debt, while the huge debt remains.
The Way Forward
Globally, most third world and developing countries are faced with the scarcity of funds to finance major infrastructure projects. Meanwhile, in the Nigerian case, most states have basically resorted to debt financing, with little or no effort to improve their internal revenue base.
It should be noted that debt is one of the ways to finance much-needed investments in infrastructure, human capital, or public works. However, good debt management is critical for these investments to be successful.
High debts always serve as barriers to economic growth and welfare in this part of the world. Hence, this situation calls for a proper rethink and redirection in the debt management policies of these states.
[READ FURTHER: Nigeria paid N293 billion to service external debt in half-year 2019]
Fidelity Bank Plc must cover the chink in its curtains to keep rising 
Fidelity Bank Plc follows the narrative of top tier-2 banks, which have had better or easier years.
The Nigerian banking sector has consistently been one of the most profitable sectors in the Nigeria Stock Exchange market. However, in 2020, Deposit Money Banks (DMBs) have faced a flurry of impediments, which may have affected their solidity.
With reduced income from fee and commission implemented at the start of the year by the Central Bank of Nigeria, the paucity of foreign currency for international transactions, the resulting economic contraction from dire effects of the coronavirus pandemic, and the consequent operational constraints of keeping employees safe, 2020 is obviously fraught with numerous disorders for banking institutions.
---
Airtel is paying up its debts
Airtel's annual report revealed that the company has a repayment of $890 million due in May, as well as, an installment of $505 million due in March 2023.
Airtel's presence in 14 countries from East Africa to Central and West Africa would have been impossible without relevant financial investments. But, while the funds have been key to its growth in the past few years, many of its financial obligations are starting to mature quickly.
The Covid-19 pandemic has had negative economic effects on different sectors of the economy; however, the resilience of the telecom sector is evident in an increase in Airtel's income. The overall performance of Airtel increased with a revenue growth in constant currency of 19.6% in Q2 compared to 16.4% recorded in Q1, while revenue on reported basis increased by 10.7% to $1.82 billion, with Q2 revenue growth of 14.3%.
---
Unilever Nigeria Plc: Change in management has had mixed impact
9 months into the change of management, Unilever Nigeria Plc's performance in Nigeria has been largely underwhelming.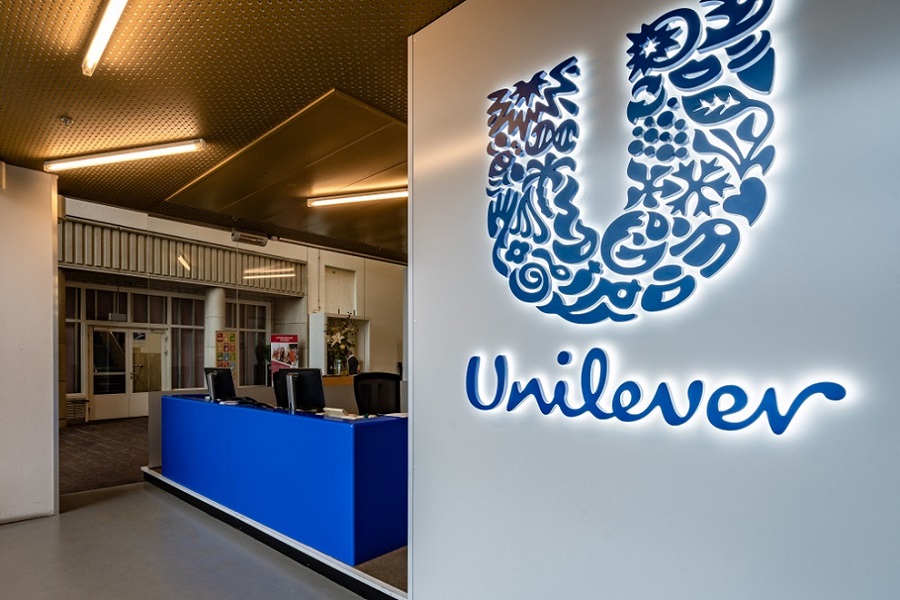 Change in the management of a company is never a walk in the park. Transitions usually take time to yield the desired results. Organizations can look to past successful managerial transitions for inspiration, but not for instruction because there is no defined playbook. The decision to replace Mr Yaw Nsarkoh, who served as the Managing Director of Unilever Nigeria Plc until the end of 2019 was plausible, but adjustments were never going to be an easy task.
Mr Nsarkoh had served as Managing Director of the company for 5 years and steered the course of its proceedings with remarkable skill up until the financial performance disaster which culminated in his resignation on November 28th, 2019.
---