Nigeria lacks policy direction under Buhari – Ituah Ighodalo
The Managing Partner of SIAO, Ituah Ighodalo has said that Nigeria lacks policy direction required to drive it's economy under President Buhari's administration.
The Managing Partner of SIAO – an independent Nigerian professional services firm, Ituah Ighodalo has disclosed that Nigeria lacks policy direction required to drive the nation's economy under the administration of President Muhammadu Buhari.
Ighodalo, who doubles as the Senior Pastor of Trinity House disclosed this while granting an interview to Vanguard on the state of the nation.
The details: Reacting to a question on where Nigeria is heading to, Ighodalo stated that the actual direction Nigeria is moving is not very clear, owing to lack of sound economic plan.
"It is alarming that the actual direction in which Nigeria is going is not very clear. There is no sound economic plan, and nobody seems to be in control of security, so you can do anything and get away with it. Our present leaders are not communicating properly or articulating what their plan is and what they want to achieve.
"We keep hearing anti-corruption, but it's alleged that the fight is a bit political and loaded against the opposition. Evidence abounds of people on EFCC watchlist who changed party and all of a sudden, everything went quiet. There is no motivation and encouragement for Nigerians that it's going to be all right."
[READ MORE: British Court orders Firm to seize $9 billion Nigerian assets over Gas dispute]
On RUGA Settlement, Ighodalo stated that the Rural Grazing Area (RUGA) currently suspended by the Presidency should not have been introduced in the first instance. According to him, it is absurd for the Federal Government to be masterminding the RUGA settlement contrary to what is obtainable in other climes.
"I saw a post the other day where the Rwandan President was dedicating an automobile company that had established a plant in Rwanda, and here, we are battling at the presidential level on Ruga? I don't understand it. Why must there be some preferential treatment for herdsmen? Why should it be a government issue?
"Why must herders bring the beef to the South? They should rather develop the beef there, package it and move it in trailers to the South or if they need to have live cattle, they move the cattle in trailers to the South. When they get to the South, whatever piece of land they can get to store the cattle to sell, let them negotiate with the people, store the cattle and sell.
"Why must the government be debating and discussing cattle colony and Ruga? It's absurd, except there is a motive behind it. Nobody talks about cocoa, soybean, corn, rice, goat or chicken colony. Anyone that wants to go into poultry farming, goat herding, etc. goes to look for land for the business."
[READ MORE: MTN raises $140.24 million as part of divestment plan]
Regarding Insecurity, Ighodalo stated that kidnapping had almost become a norm in Nigeria. Specifically, he stressed that almost all the families of the victims of kidnapping were forced to pay ransom.
"Somebody is kidnapped, nobody is looking for the kidnappers to smoke them out. We hear that people are negotiating, so it's almost as though you can commit a crime and get away with it.
"Dapchi girls were abducted and brought back in broad daylight, nobody was arrested. So there's a bit of laissez-faire and anarchy, that's frightening. In any other country in the world, the whole might of government goes after the criminals; even if it's just noise they are making to frighten the criminals but here, not even a whimper.
"It doesn't happen anywhere else in the world. That must change."
[READ MORE: Five factors stopping you from starting your new business and the way out]
UBA Business Series to equip SMEs with Performance Management Strategies for Organisational Growth
UBA has been assisting with essential tips to help businesses ensure that they stay afloat and remain thriving.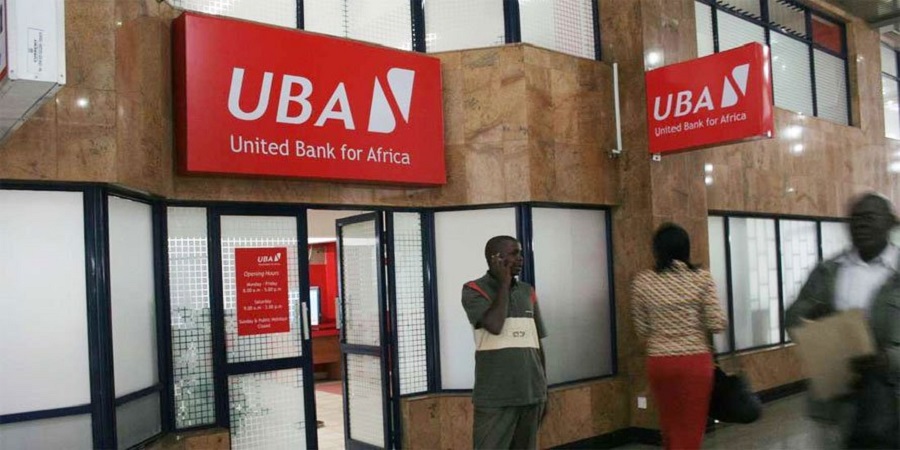 As part of its commitment to support the growth and sustainability of Micro, Small and Medium-scale Enterprises (MSME) in the continent, Pan African financial Institution, United Bank for Africa (UBA) Plc, is set to organise the next edition of its UBA Business Series.
The UBA Business Series which is a monthly event, is an MSME Workshop as well as a capacity-building initiative of the bank where business leaders and professionals share well-researched insights on best practices for running successful businesses, especially in the face of the difficult operating environment that dominates the African business landscape.
Through this initiative, UBA has been assisting with essential tips to help businesses re-examine their models and strategies and ensure that they stay afloat and remain thriving.
The topic for the next edition of the series is ' Managing Performance for Business Growth,' and it will be held on Wednesday, April 14, 2021, via Microsoft Teams. At this session, the Managing Director, Secure ID Limited, Mrs Kofo Akinkugbe, will be sharing useful tips and insights on the key strategies of performance management to boost business growth.
Akinkugbe is the founder of SecureID Nigeria, a MasterCard, VISA and Verve certified Smartcard Personalization Bureau and Digital Technology company. She currently serves as the Managing Director/CEO, Secure Card Manufacturing, – a Smartcard manufacturing plant producing high-security identity cards and documents for the Banking, Telecoms and Public sectors across Africa and beyond.
The capacity-building event is a virtual session which is open to all – including business owners and leaders – and will be held on Wednesday, April 14th, 2021, at 2pm WAT. Interested participants can register via http://bit.ly/UBASMEWorkshopMarch2021
UBA's Head, SME Banking, Sampson Aneke said of Akinkugbe, 'with her vast experience garnered over the years from various sectors, she will help business owners understand how performance management strategies can be effectively implemented to ensure business growth'.
He emphasised UBA's commitment and deep passion for small businesses, which according to him, remains the engine of any developing economy adding, "We know small businesses are the backbone of the economy in every country. In many climes, businesses with fewer than 100 employees account for 98.2% of all businesses. This no doubt captures the importance of SMEs to a thriving economy which is why UBA is committed to seeing them flourish."
BUA Cement pays N129 billion in dividend in 2 years
BUA Cement has paid shareholders a dividend of N129 billion in 2 years.
BUA Cement Plc, one of Nigeria's leading cement producers has recommended a total dividend payout of about N70 billion from the profits made in 2020.
The company will be paying shareholders a dividend of N2.067 per share for all the outstanding 33,864,354,060 ordinary shares of the company.
According to the figures contained in the company's audited financial statement for the period ended December 31st 2020, the cement giant has now paid about a total of N129.26 billion to shareholders since 2019.
Africa's 6th richest billionaire, Abdulsamad Rabiu is the majority shareholder of the company, with an ownership stake running in excess of 90% of the outstanding shares of the cement company.
The billionaire owns this stake directly, and indirectly through Damnaz Cement Company Limited, BUA International Limited and BUA Cement Company Limited.
In line with this, we estimate that over 90% of the dividends paid out over the last 2 years were paid to the billionaire industrialist.
The company's dividend policy
BUA Cement Plc has maintained a dividend payout of more than N1.75 per share in the last two years, and a dividend payout ratio that averages 97.3% over the last two years, with 2019 being the highest with about 98% in the dividend paid out of profits.
However, the defunct Cement Company of Nigeria (CCNN) that was acquired by BUA Cement, paid shareholders a dividend of N5.3 billion in 2019, which translates to a dividend of 40 kobo per share.
The dividend payout ratio for 2020 was 96.76%, meaning it retained a meagre 3.24% from the profits it earned during the year.
Total profits earned since 2019 is about N132.96 billion. Thus, over the last 2 years, it has paid out 97.2% of all its profits as dividends.
BUA Cement Plc is currently valued at about N2.46 trillion, this valuation is 34x (thirty-four times) the company's earnings of N72.344 billion in 2020.
Despite paying out almost all its profits in the last 2 years, the cement manufacturer boasts strong retained earnings of N159.92 billion.
What you should know
Focusing on price appreciation, the shares of BUA Cement from the price of N35.30 per share on April 1st 2020, are worth about 106% more in recent times, as the market value of the shares of the leading cement maker is currently put at N72.70 per share.
BUA Cement's topline revenue rose from N175.52 billion in 2019 to N209.44 billion in 2020, the company's profits also increased from N60.61 billion to N72.34 billion between 2019 and 2020.
BUA Cement's total installed production infrastructure of 8 million MTPA, in line with the cement maker's strategic midterm expansion program is expected to expand to 20 million MTPA by the end of 2022.
Nairametrics | Company Earnings
Access our Live Feed portal for the latest company earnings as they drop.