Five factors stopping you from starting your new business and the way out
I know how difficult it can be to resolve to start a business. And when you have little or no education/experience on how to run a business, it becomes even more challenging.
I know how difficult it can be to resolve to start a business. And when you have little or no education/experience on how to run a business, it becomes even more challenging. This is the reality: a business idea spins in your head but something else keeps you back from taking action. I bet many people can relate to this.
In this post, we will look at some of these potential hurdles and how best to overcome them, as you think along the line of starting your business.
You play the Excuse Game
At the start of every project, there is always a moment of inertia when you feel rather reluctant to take the plunge. You give a million and one reasons to yourself as to why the time isn't ripe enough. Because that how humans are wired, you pass on the idea and feel that the right time will beckon some other day.
It's the case with a choosy lady who finds fault in all her suitors and prefers to wait, not-minding-how-long it would take for her "Mr Right" to come flying by. Since it's a natural occurrence, we can only display maturity by understanding this phenomenon and not falling victim, albeit to the detriment of our promising business ideas.
I have met people who were capable of turning things around for themselves but won't desist from giving excuses. Age, sex, location and current earning power aren't good reasons to kill a promising business venture. Instead, making consultations, collaborating efforts with others and leveraging on one's network can do the magic.  
2. You Give up because of Criticism
You are probably someone like me who loves to share ideas with people, and perhaps you got criticised after doing so. This criticism nailed you down outrightly and you felt stupid. Anyways, it's a way of life. This should not dampen your spirit; instead, it should help you review your idea and possibly reshape it.
As a matter of fact, one way to measure how your would-be customers will receive your business idea (product or service) is a reflection of those criticisms. One thing is certain, not everyone will see your idea. And, you must be sincere enough with yourself. The moment you detect that negative reviews outnumber the positive ones, don't turn a blind eye. It is dangerous for you and your business.
A better thing to do is to rework your idea or modify. Always see reviews in two ways: good or gifts. Good when it flatters you and celebrates you, a gift when it is negative.
3. You Are afraid of Failing
No one wants to fail. Absolutely no one! This holds true across all ages and for both genders. Your exhibition of failure is, thus, not unique. What can be unique is that you have mastered the art to demystify failure.
You are simply afraid of failing because you see other people living fine without experiencing any disruption, so, you think it will be unwise to enter into a venture with only a 50% chance of scaling up. You are just not physically and psychologically ready.
What you must understand instead is that failure is an integral step on the ladder of life. As much as we do not want it, we must learn how to deal with it before it levies its sledgehammer on our heads. Preparing for failure is an art in itself and it takes diligence to master. For every plan you make, a goal you set, and target you mark, ensure to build (in between) allowances. This allowances should cater for failures.
Call it the worst-case scenario plan. This is hoping for the best while preparing for the worse. Like this, nothing hits you unaware. Personally, I have had times when I laughed over a misfortune. I could do this basically because it didn't happen as a shock. After calculating the pros and cons of your business idea, never allow fear of the unknown to keep you back.
READ ALSO: 7 fashion tips that can win you clients
4. You Want to Save enough
You are employed already and feel it is only wise to save some cash before you switch to being a business owner yourself. You are not wrong. As a matter of fact, that's a reasonable thing to do. But when you keep using this as a constant barrier as to why you can't test the waters yet is when you are getting it wrong.
Often times, it is very difficult to save funds to start a business idea. You either never get to meet the target or keep raising the bar on excuses of the-ripe-time-is-not-now. The better way to go about it is to save up a reserve enough to see you through a reasonable period, while your business generates income.
What is important is to first ensure that your business idea is feasible and that you have the expertise/resources to carry out its operations. Instead of waiting and thinking money, think about your business idea and its potential. Here, if you must partner with others, please do. The world's richest guys are never selfish with ideas. Why? Because collaboration is a new competition.
5. You think your idea is too simple
On Forbes, recently, I stumbled on this: many people think that for an idea to be successful, it must be complicated. That, a business idea appearing simple reveals its porousness and lack of potential to succeed.
The reverse is usually the case; when you complicate an idea, people don't connect easily and you put them off. What should be your goal in forming a business idea is to see how the said idea solves a problem. You can enter any market when your idea is solving a known problem or enhancing an existing idea.
To summarise, never allow cheap things such as attempting to save enough, phobia of failure or peer criticisms to dissuade you from delving into your business ideas. Ideas rule. And, the world can only get better when we give our ideas wings to fly. Calculate risk, plan, consult, adjust if need be, and fly.
Exchange rate gains big at NAFEX as forex turnover pops 916%
Forex turnover at the Investor and Exporters  window recorded a massive increase on Thursday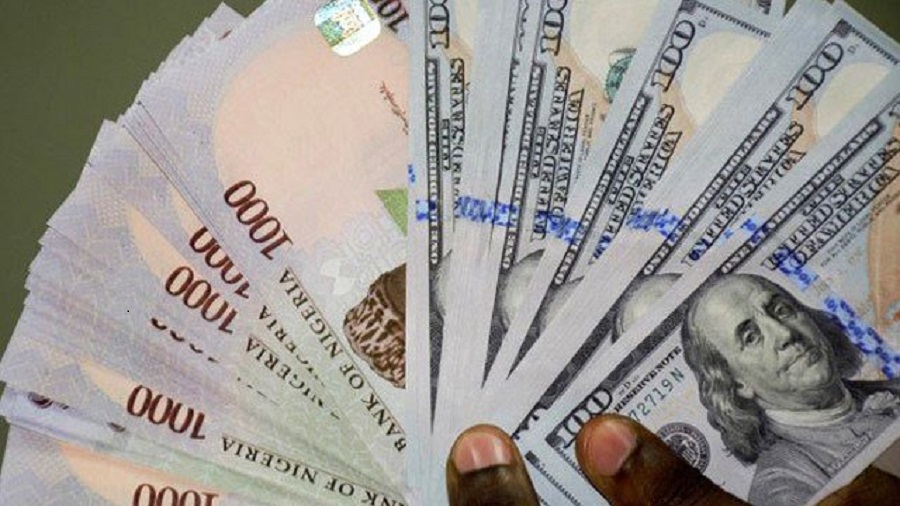 Nigeria's exchange rate at the NAFEX window appreciated significantly to N385.50 during intraday trading on Thursday, August 6, 2020. In another development, the exchange rate at the parallel market remained unchanged on Thursday as it closed at N474/$1 after exchanging as high as N486/$1.
Market Watch
Parallel Market: At the black market where forex is traded unofficially, the Naira remained unchanged against the dollar for a second consecutive day to close at N474/$1 on Thursday, according to information from Abokifx, a prominent FX tracking website. This was the same rate that it exchanged on Wednesday, August 5. However, in sharp contrast, Nairametrics forex tracker obtained a price as high as N486/$1 from some traders suggesting market volatility still persist.
READ MORE: Manufacturing sector in Nigeria and the reality of a "new normal"
NAFEX: The Naira depreciated against the dollar at the Investors and Exporters (I&E) window on Thursday, closing at N385.50/$1.
This represents an impressive N3.75 gain when compared to the N389.25 rate close that was reported on the last trading day, Wednesday, August 5.
The opening indicative rate was N386.88 to a dollar on Thursday. This represents a 91 kobo gain when compared to the N387.79 to a dollar that was recorded on Wednesday.
The Naira fell to as high as N393.05 during intraday trading before strengthening to the closed rate of N389. It also sold for as low as N383.75/$1 during intraday trading.
Forex is sold at several prices and at different times during the day.
READ ALSO: How the Coronavirus has impacted Forex trading
Forex Turnover: Meanwhile, forex turnover at the Investor and Exporters (I&E) window recorded a massive increase on Thursday, August 6, 2020, as it rose by 916.77% day on day.
According to the data tracked by Nairametrics from FMDQ, forex turnover increased from $10.49 million on Wednesday, August 5, 2020, to $106.66 million on Thursday, August 6, 2020.
The forex turnover for the day is the highest daily volume recorded in about 3 weeks. The dollar supply which had remained weak improved significantly during the day's trading.
The average forex sale for last week was a low volume of about $32 million which is a slight improvement on the $27 million that was recorded the previous week. FX turnover which topped the $100 million mark after weeks of very low volume, still falls short of the over $200 million turnover that was recorded in January.
Total forex trading at the NAFEX window in the month of July was $937 million compared to $875 million in June.
The exchange rate disparity between the official NAFEX rate and the black-market rate widened further on Thursday staying as wide as N88.5. Nigeria maintains multiple exchange rates comprising the CBN official rate, the BDC rates, SMIS, and the NAFEX (I&E window).
Exchange rate unification remains on the cards and yet to be implemented weeks after the central bank governor confirmed it will be executed.
READ ALSO: MTN Nigeria, IHS ditch CBN rate for NAFEX in revised tower agreement
COVID-19 Pressures
Nigeria's airspace remains closed to commercial international flight operations and won't be open till October 2020. Foreign travel has often been a source of demand for the greenback.
The recent demand for dollars at the parallel market is thought to be fueled by speculators.
The parallel market also caters to forex trades through wire transfers especially for buyers who cannot fulfil their dollar demands at the I&E window or the SMIS window.
The exchange rate for wired transfer is often at a premium to the black market rate.
Forex Challenges: Last few weeks have been most challenging for the foreign exchange market as it witnessed very low liquidity. The downward slide against the greenback and some other major currencies continued this week due to tightened liquidity in the system.
According to a report from FSDH research, forex inflows into the I&E window had dropped significantly in the second quarter of 2020 on the back of lower foreign portfolio inflows.
Although there was a slight improvement in the month of July, the turnover of $937 million is a far cry from the $3.19 billion, $5.02 billion and $3.7 billion turnover that was recorded in the months of January, February and March respectively before the lockdown which was triggered by the coronavirus pandemic.
The low oil prices have constrained the CBN's capacity to intervene further in the foreign exchange market as dollar inflow still remains very low.
The exchange rate has faced significant pressure in both the NAFEX window and the black market. The pressure stemmed from declining external reserves and falling oil price
Nigeria's top 10 agricultural exports hit N289.3 billion, as Sesamum seeds, Cocoa top list
Here is the breakdown of Nigeria's top agricultural exports and top destination countries.
Nigeria's top 10 agricultural export is estimated to have earned the country about N289.3 billion in one year (April 2019 – March 2020). This is according to data collected from various foreign trade reports, as compiled by the National Bureau of Statistics (NBS).
A cursory look at the data showed that Sesamum seeds and Cocoa remain Nigeria's biggest agricultural exports, with the two products jointly accounting for over 60% of the entire agricultural exports in the country.
READ MORE: UPDATED: Nigeria's foreign trade drops to N8.3 trillion, down by 18% in Q1 2020
Number Breakdown: Top ten Agricultural Exports in Nigeria
By operational definition, the NBS defined agricultural products as goods that come from the planting of crops and/or raring of animals. Here is the breakdown of Nigeria's top agricultural exports and top destination countries.
Sesamum seeds: Sesamum seeds, the tiny, oil-rich seeds, have been Nigeria's agricultural export biggest earner for some years. During the period under review, Nigeria made the sum of N112.8 billion from the export of the products and this accounted for 38.9% of the top 10 agricultural products. Top destinations for the product include Japan, China, Turkey, India, and Vietnam.
Cocoa Beans: Cocoa (Fermented, superior quality raw cocoa) exports is Nigeria's second largest agricultural export. During the period under review, cocoa export was estimated to be N109.6 billion, accounting for 37.8% of the top agricultural exports. The top destinations for the product are Germany, Netherlands, Spain. Indonesia, Belgium, Malaysia, and Estonia.
Cashew nuts (In shell and shelled): Cashew nuts are Nigeria's 3rd biggest agricultural export product. In one year (March 2019 – March 2020), Nigeria generated a total sum of N38.2 billion from cashew nuts export. The top destinations are Vietnam, India, USA, Russia and the Netherlands.
Frozen shrimps and prawns: Ranking 4th on the list, Frozen shrimps and prawns accounted for 3.4% of the biggest export in Nigeria, estimated to be N9.85 billion in the last one year. According to the breakdown, Netherlands, Belgium, France, Vietnam, and the USA are top destinations for the export of the products.
Natural cocoa butter: Natural cocoa butter ranks as Nigeria's 5th biggest agricultural export product within the period. Nigeria generated the sum of N7.69 billion as revenue proceed from the export of cocoa butter. Germany and Estonia are top destinations for the product
Sesame oil and its fractions: Sesame oil, an edible vegetable oil derived from sesame seeds, ranks 6th on the list with an estimated export value of N3.1 billion
Other agricultural products on the top 10 list include Cotton, Agro-food items, Other cut flowers & flower buds of kind suitable ornamental purposes and Ginger. During the period, a total sum of N2.53 billion was generated from Cotton export, Agro-food items (N1.97 billion), Cut flowers and flower buds (1.96 billion) and Ginger (N1.43 billion).
READ ALSO: Nigeria's oil crisis compounded as India's fuel demand crashes by 60% 
Upshots: Nigeria's Agric. export may experience the biggest contraction in 2020
As at the end of Q1 2020, Nigeria's total foreign trade was estimated at N8.3 trillion, an 18% decline when compared to N10.12 trillion recorded in Q4 2019. The decline in foreign trade showed the earliest sign of the impact of COVID-19 pandemic that led to disruption in cross border trade.
READ ALSO: Nigeria's trade balance hits recession low, records N579 billion deficit in Q4 2019
Despite the gradual easing of lockdown in major economies, restrictions imposed on cross border movements still subsist and this may demand for the goods and commodity prices in the short to medium term.
On the flip side, Nigeria's cocoa-industry association recently cut its output estimate for the 2020 main crop by 18%, citing the spread of the fungal black pod disease caused by heavy rains in the country's main growing areas.
COVID-19 Update in Nigeria
On the 6th of August 2020, 354 new confirmed cases and 3 deaths were recorded in Nigeria.
The spread of novel Corona Virus Disease (COVID-19) in Nigeria continues to record significant increase as the latest statistics provided by the Nigeria Centre for Disease Control reveal Nigeria now has 45,244 confirmed cases.
On the 6th of August 2020, 354 new confirmed cases and 3 deaths were recorded in Nigeria, having carried out a total daily test of 2,673 samples across the country.
To date, 45,244 cases have been confirmed, 32,430 cases have been discharged and 930 deaths have been recorded in 36 states and the Federal Capital Territory. A total of 306,894 tests have been carried out as of August 6th, 2020 compared to 304,221 tests a day earlier.
COVID-19 Case Updates- 6th August 2020,
Total Number of Cases – 45,244
Total Number Discharged – 32,430
Total Deaths – 930
Total Tests Carried out – 306,894
According to the NCDC, the 354 new cases are reported from 17 states- FCT (78), Lagos (76), Kaduna (23), Ebonyi (19), Oyo (18), Nasarawa (17), Rivers (17), Delta (16), Kwara (15), Akwa Ibom (13), Edo (12), Ogun (12), Plateau (11), Kano (9), Bauchi (6), Borno (6), Ekiti (6).
Meanwhile, the latest numbers bring Lagos state total confirmed cases to 15,627, followed by Abuja (4,241), Oyo (2,825), Edo (2,340), Rivers (1,911), Kano (1,608), Delta (1,557), Kaduna (1,530), Ogun (1,428), Plateau (1,294), Ondo (1,243), Enugu (880), Ebonyi (838), Kwara (815), Katsina (746), Borno (634), Abia (625), Gombe (620), Osun (586), and Bauchi (574).
Imo State has recorded 472 cases, Nasarawa (360), Benue (356), Bayelsa (342),  Jigawa (322), Akwa Ibom (234), Niger (226), Adamawa (176), Ekiti (159), Sokoto (154), Anambra (142),  Kebbi (90), Zamfara (77), Taraba (72), Cross River (68), Yobe (67), while Kogi state has recorded 5 cases only.
READ ALSO: COVID-19: Western diplomats warn of disease explosion, poor handling by government
Lock Down and Curfew
In a move to combat the spread of the pandemic disease, President Muhammadu Buhari directed the cessation of all movements in Lagos and the FCT for an initial period of 14 days, which took effect from 11 pm on Monday, 30th March 2020.
The movement restriction, which was extended by another two-weeks period, has been partially put on hold with some businesses commencing operations from May 4. On April 27th, 2020, Nigeria's President, Muhammadu Buhari declared an overnight curfew from 8 pm to 6 am across the country, as part of new measures to contain the spread of the COVID-19. This comes along with the phased and gradual easing of lockdown measures in FCT, Lagos, and Ogun States, which took effect from Saturday, 2nd May 2020, at 9 am.
On Monday, 29th June 2020 the federal government extended the second phase of the eased lockdown by 4 weeks and approved interstate movement outside curfew hours with effect from July 1, 2020. Also, on Monday 27th July 2020, the federal government extended the second phase of eased lockdown by an additional one week.
READ ALSO: Bill Gates says Trump's WHO funding suspension is dangerous
| Date | Confirmed case | New cases | Total deaths | New deaths | Total recovery | Active cases | Critical cases |
| --- | --- | --- | --- | --- | --- | --- | --- |
| August 6, 2020 | 45244 | 354 | 930 | 3 | 32430 | 11884 | 7 |
| August 5, 2020 | 44890 | 457 | 927 | 17 | 32165 | 11798 | 7 |
| August 4, 2020 | 44433 | 304 | 910 | 14 | 31851 | 11672 | 7 |
| August 3, 2020 | 44129 | 288 | 896 | 8 | 20663 | 22570 | 7 |
| August 2, 2020 | 43841 | 304 | 888 | 5 | 20308 | 22645 | 7 |
| August 1, 2020 | 43537 | 386 | 883 | 4 | 20287 | 22567 | 7 |
| July 31, 2020 | 43151 | 462 | 879 | 1 | 19565 | 22707 | 7 |
| July 30, 2020 | 42689 | 481 | 878 | 5 | 19270 | 22541 | 7 |
| July 29, 2020 | 42208 | 404 | 873 | 5 | 19004 | 22331 | 7 |
| July 28, 2020 | 41804 | 624 | 868 | 8 | 18764 | 22172 | 7 |
| July 27, 2020 | 41180 | 648 | 860 | 2 | 18203 | 22117 | 7 |
| July 26, 2020 | 40532 | 555 | 858 | 2 | 17374 | 22300 | 7 |
| July 25, 2020 | 39977 | 438 | 856 | 11 | 16948 | 22173 | 7 |
| July 24, 2020 | 39539 | 591 | 845 | 12 | 16559 | 22135 | 7 |
| July 23, 2020 | 38948 | 604 | 833 | 20 | 16061 | 22054 | 7 |
| July 22, 2020 | 38344 | 543 | 813 | 8 | 15815 | 21716 | 7 |
| July 21, 2020 | 37801 | 576 | 805 | 4 | 15677 | 21319 | 7 |
| July 20, 2020 | 37225 | 562 | 801 | 12 | 15333 | 21091 | 7 |
| July 19, 2020 | 36663 | 556 | 789 | 11 | 15105 | 20769 | 7 |
| July 18, 2020 | 36107 | 653 | 778 | 6 | 14938 | 20391 | 7 |
| July 17, 2020 | 35454 | 600 | 772 | 3 | 14633 | 20049 | 7 |
| July 16, 2020 | 34854 | 595 | 769 | 9 | 14292 | 19793 | 7 |
| July 15, 2020 | 34259 | 643 | 760 | 6 | 13999 | 19500 | 7 |
| July 14, 2020 | 33616 | 463 | 754 | 10 | 13792 | 19070 | 7 |
| July 13, 2020 | 33153 | 595 | 744 | 4 | 13671 | 18738 | 7 |
| July 12, 2020 | 32558 | 571 | 740 | 16 | 13447 | 18371 | 7 |
| July 11, 2020 | 31987 | 664 | 724 | 15 | 13103 | 18160 | 7 |
| July 10, 2020 | 31323 | 575 | 709 | 20 | 12795 | 17819 | 7 |
| July 9, 2020 | 30748 | 499 | 689 | 5 | 12546 | 17513 | 7 |
| July 8, 2020 | 30249 | 460 | 684 | 15 | 12373 | 17192 | 7 |
| July 7, 2020 | 29789 | 503 | 669 | 15 | 12108 | 17012 | 7 |
| July 6, 2020 | 29286 | 575 | 654 | 9 | 11828 | 16804 | 7 |
| July 5, 2020 | 28711 | 544 | 645 | 11 | 11665 | 16401 | 7 |
| July 4, 2020 | 28167 | 603 | 634 | 6 | 11462 | 16071 | 7 |
| July 3, 2020 | 27564 | 454 | 628 | 12 | 11069 | 15867 | 7 |
| July 2, 2020 | 27110 | 626 | 616 | 13 | 10801 | 15693 | 7 |
| July 1, 2020 | 26484 | 790 | 603 | 13 | 10152 | 15729 | 7 |
| June 30, 2020 | 25694 | 561 | 590 | 17 | 9746 | 15358 | 7 |
| June 29, 2020 | 25133 | 566 | 573 | 8 | 9402 | 15158 | 7 |
| June 28, 2020 | 24867 | 490 | 565 | 7 | 9007 | 14995 | 7 |
| June 27, 2020 | 24077 | 779 | 558 | 4 | 8625 | 14894 | 7 |
| June 26, 2020 | 23298 | 684 | 554 | 5 | 8253 | 14491 | 7 |
| June 25, 2020 | 22614 | 594 | 549 | 7 | 7822 | 14243 | 7 |
| June 24, 2020 | 22020 | 649 | 542 | 9 | 7613 | 13865 | 7 |
| June 23, 2020 | 21371 | 452 | 533 | 8 | 7338 | 13500 | 7 |
| June 22, 2020 | 20919 | 675 | 525 | 7 | 7109 | 13285 | 7 |
| June 21, 2020 | 20242 | 436 | 518 | 12 | 6879 | 12847 | 7 |
| June 20, 2020 | 19808 | 661 | 506 | 19 | 6718 | 12584 | 7 |
| June 19, 2020 | 19147 | 667 | 487 | 12 | 6581 | 12079 | 7 |
| June 18, 2020 | 18480 | 745 | 475 | 6 | 6307 | 11698 | 7 |
| June 17, 2020 | 17735 | 587 | 469 | 14 | 5967 | 11299 | 7 |
| June 16, 2020 | 17148 | 490 | 455 | 31 | 5623 | 11070 | 7 |
| June 15, 2020 | 16658 | 573 | 424 | 4 | 5349 | 10885 | 7 |
| June 14, 2020 | 16085 | 403 | 420 | 13 | 5220 | 10445 | 7 |
| June 13, 2020 | 15682 | 501 | 407 | 8 | 5101 | 10174 | 7 |
| June 12, 2020 | 15181 | 627 | 399 | 12 | 4891 | 9891 | 7 |
| June 11, 2020 | 14554 | 681 | 387 | 5 | 4494 | 9673 | 7 |
| June 10, 2020 | 13873 | 409 | 382 | 17 | 4351 | 9140 | 7 |
| June 9, 2020 | 13464 | 663 | 365 | 4 | 4206 | 8893 | 7 |
| June 8, 2020 | 12801 | 315 | 361 | 7 | 4040 | 8400 | 7 |
| June 7, 2020 | 12486 | 260 | 354 | 12 | 3959 | 8173 | 7 |
| June 6, 2020 | 12233 | 389 | 342 | 9 | 3826 | 8065 | 7 |
| June 5, 2020 | 11844 | 328 | 333 | 10 | 3696 | 7815 | 7 |
| June 4, 2020 | 11516 | 350 | 323 | 8 | 3535 | 7646 | 7 |
| June 3, 2020 | 11166 | 348 | 315 | 1 | 3329 | 7522 | 7 |
| June 2, 2020 | 10819 | 241 | 314 | 15 | 3239 | 7266 | 7 |
| June 1, 2020 | 10578 | 416 | 299 | 12 | 3122 | 7157 | 9 |
| May 31, 2020 | 10162 | 307 | 287 | 14 | 3007 | 6868 | 7 |
| May 30, 2020 | 9855 | 553 | 273 | 12 | 2856 | 6726 | 7 |
| May 29, 2020 | 9302 | 387 | 261 | 2 | 2697 | 6344 | 7 |
| May 28, 2020 | 8915 | 182 | 259 | 5 | 2592 | 6064 | 7 |
| May 27, 2020 | 8733 | 389 | 254 | 5 | 2501 | 5978 | 7 |
| May 26, 2020 | 8344 | 276 | 249 | 16 | 2385 | 5710 | 7 |
| May 25, 2020 | 8068 | 229 | 233 | 7 | 2311 | 5524 | 7 |
| May 24, 2020 | 7839 | 313 | 226 | 5 | 2263 | 5360 | 7 |
| May 23, 2020 | 7526 | 265 | 221 | 0 | 2174 | 5131 | 7 |
| May 22, 2020 | 7261 | 245 | 221 | 10 | 2007 | 5033 | 7 |
| May 21, 2020 | 7016 | 339 | 211 | 11 | 1907 | 4898 | 7 |
| May 20, 2020 | 6677 | 284 | 200 | 8 | 1840 | 4637 | 7 |
| May 19, 2020 | 6401 | 226 | 192 | 1 | 1734 | 4475 | 7 |
| May 18, 2020 | 6175 | 216 | 191 | 9 | 1644 | 4340 | 7 |
| May 17, 2020 | 5959 | 388 | 182 | 6 | 1594 | 4183 | 7 |
| May 16, 2020 | 5621 | 176 | 176 | 5 | 1472 | 3973 | 7 |
| May 15, 2020 | 5445 | 288 | 171 | 3 | 1320 | 3954 | 4 |
| May 14, 2020 | 5162 | 193 | 168 | 3 | 1180 | 3815 | 4 |
| May 13, 2020 | 4971 | 184 | 164 | 6 | 1070 | 3737 | 4 |
| May 12, 2020 | 4787 | 146 | 158 | 6 | 959 | 3670 | 4 |
| May 11, 2020 | 4641 | 242 | 152 | 10 | 902 | 3589 | 4 |
| May 10, 2020 | 4399 | 248 | 142 | 17 | 778 | 3479 | 4 |
| May 9, 2020 | 4151 | 239 | 127 | 11 | 745 | 3278 | 4 |
| May 8, 2020 | 3912 | 386 | 118 | 10 | 679 | 3115 | 4 |
| May 7, 2020 | 3526 | 381 | 108 | 4 | 601 | 2818 | 4 |
| May 6, 2020 | 3145 | 195 | 104 | 5 | 534 | 2507 | 1 |
| May 5, 2020 | 2950 | 148 | 99 | 5 | 481 | 2370 | 4 |
| May 4, 2020 | 2802 | 245 | 94 | 6 | 417 | 2291 | 2 |
| May 3, 2020 | 2558 | 170 | 88 | 2 | 400 | 2070 | 2 |
| May 2, 2020 | 2388 | 220 | 86 | 17 | 351 | 1952 | 2 |
| May 1, 2020 | 2170 | 238 | 69 | 10 | 351 | 1751 | 2 |
| April 30, 2020 | 1932 | 204 | 59 | 7 | 317 | 1556 | 2 |
| April 29, 2020 | 1728 | 196 | 52 | 7 | 307 | 1369 | 2 |
| April 28, 2020 | 1532 | 195 | 45 | 4 | 255 | 1232 | 2 |
| April 27, 2020 | 1337 | 64 | 41 | 0 | 255 | 994 | 2 |
| April 26, 2020 | 1273 | 91 | 41 | 5 | 239 | 994 | 2 |
| April 25, 2020 | 1182 | 87 | 36 | 3 | 222 | 925 | 2 |
| April 24, 2020 | 1095 | 114 | 33 | 1 | 208 | 855 | 2 |
| April 23, 2020 | 981 | 108 | 32 | 3 | 197 | 753 | 2 |
| April 22, 2020 | 873 | 91 | 29 | 3 | 197 | 648 | 2 |
| April 21, 2020 | 782 | 117 | 26 | 3 | 197 | 560 | 2 |
| April 20, 2020 | 665 | 38 | 23 | 1 | 188 | 466 | 2 |
| April 19, 2020 | 627 | 86 | 22 | 2 | 170 | 436 | 2 |
| April 18, 2020 | 541 | 48 | 20 | 2 | 166 | 356 | 2 |
| April 17, 2020 | 493 | 51 | 18 | 4 | 159 | 317 | 2 |
| April 16, 2020 | 442 | 35 | 13 | 1 | 152 | 277 | 2 |
| April 15, 2020 | 407 | 34 | 12 | 1 | 128 | 267 | 2 |
| April 14, 2020 | 373 | 30 | 11 | 1 | 99 | 263 | 2 |
| April 13, 2020 | 343 | 20 | 10 | 0 | 91 | 242 | 2 |
| April 12, 2020 | 323 | 5 | 10 | 0 | 85 | 228 | 2 |
| April 11, 2020 | 318 | 13 | 10 | 3 | 70 | 238 | 2 |
| April 10, 2020 | 305 | 17 | 7 | 0 | 58 | 240 | 2 |
| April 9, 2020 | 288 | 14 | 7 | 1 | 51 | 230 | 2 |
| April 8, 2020 | 274 | 22 | 6 | 0 | 44 | 226 | 2 |
| April 7, 2020 | 254 | 16 | 6 | 1 | 44 | 204 | 2 |
| April 6, 2020 | 238 | 6 | 5 | 0 | 35 | 198 | 2 |
| April 5, 2020 | 232 | 18 | 5 | 1 | 33 | 194 | 2 |
| April 4, 2020 | 214 | 5 | 4 | 0 | 25 | 185 | 0 |
| April 3, 2020 | 209 | 25 | 4 | 2 | 25 | 180 | 0 |
| April 2, 2020 | 184 | 10 | 2 | 0 | 20 | 162 | 0 |
| April 1, 2020 | 174 | 35 | 2 | 0 | 9 | 163 | 0 |
| March 31, 2020 | 139 | 8 | 2 | 0 | 9 | 128 | 0 |
| March 30, 2020 | 131 | 20 | 2 | 1 | 8 | 121 | 0 |
| March 29, 2020 | 111 | 22 | 1 | 0 | 3 | 107 | 0 |
| March 28, 2020 | 89 | 19 | 1 | 0 | 3 | 85 | 0 |
| March 27, 2020 | 70 | 5 | 1 | 0 | 3 | 66 | 0 |
| March 26, 2020 | 65 | 14 | 1 | 0 | 2 | 62 | 0 |
| March 25, 2020 | 51 | 7 | 1 | 0 | 2 | 48 | 0 |
| March 24, 2020 | 44 | 4 | 1 | 0 | 2 | 41 | 0 |
| March 23, 2020 | 40 | 10 | 1 | 1 | 2 | 37 | 0 |
| March 22, 2020 | 30 | 8 | 0 | 0 | 2 | 28 | 0 |
| March 21, 2020 | 22 | 10 | 0 | 0 | 1 | 21 | 0 |
| March 20, 2020 | 12 | 4 | 0 | 0 | 1 | 11 | 0 |
| March 19, 2020 | 8 | 0 | 0 | 0 | 1 | 7 | 0 |
| March 18, 2020 | 8 | 5 | 0 | 0 | 1 | 7 | 0 |
| March 17, 2020 | 3 | 1 | 0 | 0 | 0 | 3 | 0 |
| March 16, 2020 | 2 | 0 | 0 | 0 | 0 | 2 | 0 |
| March 15, 2020 | 2 | 0 | 0 | 0 | 0 | 2 | 0 |
| March 14, 2020 | 2 | 0 | 0 | 0 | 0 | 2 | 0 |
| March 13, 2020 | 2 | 0 | 0 | 0 | 0 | 2 | 0 |
| March 12, 2020 | 2 | 0 | 0 | 0 | 0 | 2 | 0 |
| March 11, 2020 | 2 | 0 | 0 | 0 | 0 | 2 | 0 |
| March 10, 2020 | 2 | 0 | 0 | 0 | 0 | 2 | 0 |
| March 9, 2020 | 2 | 1 | 0 | 0 | 0 | 2 | 0 |
| March 8, 2020 | 1 | 0 | 0 | 0 | 0 | 1 | 0 |
| March 7, 2020 | 1 | 0 | 0 | 0 | 0 | 1 | 0 |
| March 6, 2020 | 1 | 0 | 0 | 0 | 0 | 1 | 0 |
| March 5, 2020 | 1 | 0 | 0 | 0 | 0 | 1 | 0 |
| March 4, 2020 | 1 | 0 | 0 | 0 | 0 | 1 | 0 |
| March 3, 2020 | 1 | 0 | 0 | 0 | 0 | 1 | 0 |
| March 2, 2020 | 1 | 0 | 0 | 0 | 0 | 1 | 0 |
| March 1, 2020 | 1 | 0 | 0 | 0 | 0 | 1 | 0 |
| February 29, 2020 | 1 | 0 | 0 | 0 | 0 | 1 | 0 |
| February 28, 2020 | 1 | 1 | 0 | 0 | 0 | 1 | 0 |