CBN's T-bills auction records oversubscription amidst foreign investors sell-off 
The last Treasury Bills Auction of the Central Bank of Nigeria was oversubscribed. The apex bank recorded N112.15 billion during the auction.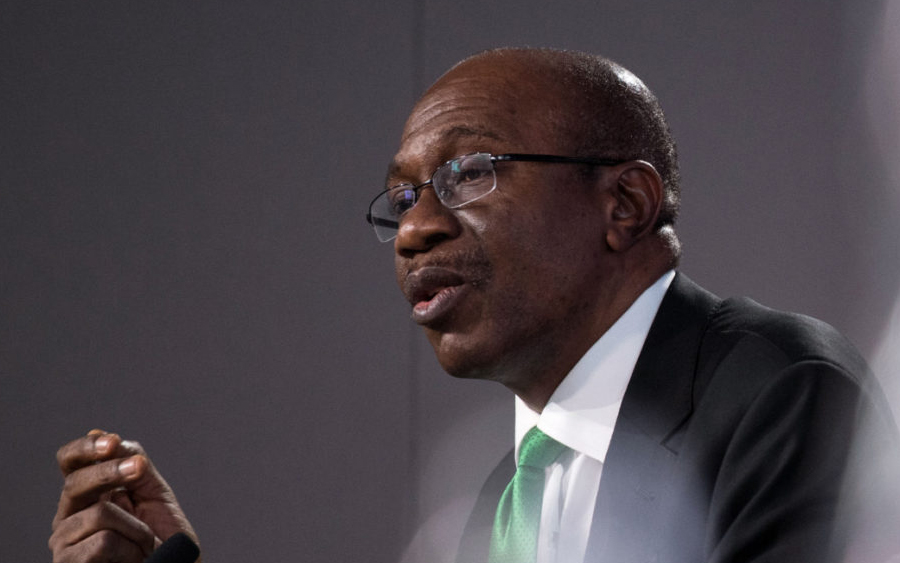 The last Treasury Bills Auction of the Central Bank of Nigeria was oversubscribed. The apex bank recorded N146.53 billion during the auction. T-bills worth N34.38 billion was provided across the 91-day, 182-day and 364-day tenors at the primary auction. 
The CBN had offered N4.38 billion for the 91-day tenor but recorded a total subscription of N15.06 billion, making it an oversubscription of N10.68 billion. However, the 182-day tenor didn't perform better as the N10 billion offered was under-subscription by N1.41 billion, receiving a total subscription of N8.59billion. 
Meanwhile, the highest subscription among the Treasury Bills was the 364-day tenor which reportedly experienced a total subscription of N122.88 billion. According to a report, the secondary-market bids was raised by Nigerian dealers for one-year treasury bills to 14% from 11% last week. 
READ MORE: FBN 2021 Redemption Boosts Nigerian Eurobond Prices Higher
It was disclosed that due to the bid for bills at 16% by some investors on Friday, the bid doubled to 200 basis points. The report added that the T-Bills market resumed its bearish trend on Wednesday after the two-day Sallah break last week. 
Sell-off period: It was learnt that global growth concerns forced foreign investors to sell continuously for three consecutive weeks. In response to the sentiment, average yield across the curve trended further northwards by 123 basis points week-on-week to settle at 13.9 per cent from 12.6 per cent the previous week. 
While the short-term and long-term bills increased by 135bps and 97bps, respectively, the highest jump in yields was recorded by the mid-tenor bills which increased by 170bps. 
READ ALSO: T-Bill Rates Decline Further in Absence of CBN OMO Auction
It was also stated that a total of N150bn across the 85-day, 175-day and 364-day tenors on Thursday in an Open Market Operation auction. According to the activities that went down, the demand for the short and medium offers were not impressive as it received a bid-to-cover ratio of 0.3x and 0.1x, respectively, but the longest tenor experienced the highest demand with a bid-to-cover ratio of 1.1x. 
Speaking on projections, Analysts at Afrinvest said, "We expect to see a moderation in the sell-offs by offshore investors, supported by increased issuance of OMO auction at more attractive rates. 
"Consequently, we anticipate the customary mop-up exercise by the apex bank during the week as liquidity levels remain high along with the N208.6bn worth of T-Bills and OMO maturities expected to hit the financial system." 
Meanwhile, yields across the curve improved by 71bps week-on-week from 12.9% to 13.7%, with the 14-Feb-20 and 14-Mar-20 advancing the most by 196bps and 173bps, respectively.  
It was stated that foreign investors will continue its cautious trading of the secondary market at the next bond auction which is scheduled for Wednesday. 
Uber expands food delivery business in a $2.65 billion acquisition 
This deal would help Uber expand its market share against privately held DoorDash Inc.
The multinational ride-hailing service company, Uber has agreed on a deal aimed at expanding its food delivery business with the acquisition of food delivery app, Postmates Inc, in a $2.65 billion all-stock take over which is expected to be announced as soon as Monday, July 6, 2020. 
According to Bloomberg, the deal which has been approved by the board of directors of Uber, will have the head of Uber's food delivery business, Pierre-Dimitri Gore-Coty, to continue to run the combined delivery business. Under the agreement, Postmates Chief Executive Officer, Bastian Lehmann and his team will continue to manage Postmates as a separate service. 
This deal would help Uber expand its market share against privately held DoorDash Inc, the current market leader in US food delivery business. While Postmates lags behind DoorDash in the race for market share, it has still been able to maintain a strong position in Los Angeles and the American Southwest, both of which could be available to Uber eats. 
Uber and Postmates who have been in discussion for about 4 years, intensified the acquisition talk about a week ago, after an approach by Uber. This move is coming on the heels of the failed bid by Uber to acquire publicly quoted GrubHub Inc, which was bought over by Europe's Just Eat Takeaway.com NV for $7.3 billion. 
Postmates' valuation was last put at $2.4 billion when it raised $225 million in a private fundraising around last September. According to analytics firm, Second Measure, they account for 8% of the US meal delivery market in May.  
Postmates, which was founded in 2011 was one of the first to let customers in the U.S. order meal delivery using a mobile app. However, competition has intensified in recent years and Postmates has fallen to a distant fourth. The company said in February 2019 that it had filed paperwork confidentially for an initial public offering but never went public.  
Cornerstone Insurance's board will meet July 22nd to consider 2 important issues
Directors typically meet to consider/approve financial statements before they are released.
Cornerstone Insurance Plc's board of directors will meet on July 22nd to deliberate on two important company issues.
A public notice that was signed by the Company Secretary and issued to the Nigerian Stock Exchange (NSE), noted that the two main talking points at this meeting are the company's unaudited Q2 2020 financial statements, and the proposed issuance of bonus shares to the company's existing shareholders.
As you may well know, board members of many companies listed on the NSE are all scheduled to meet later this month, ahead of the release of these companies half-year 2020 earnings reports. Directors typically meet to consider/approve financial statements before they are released.
Meanwhile, between the time a company's board of directors meet over their financial statements and the actual release of said financial statements, there is what is called "a closed period". During this closed period, all persons with insider knowledge of the company's affairs are prohibited from trading in the company's stock.
In the case of Cornerstone Insurance Plc, a closed period on its stock will start from tomorrow (July 7th, 2020) and will remain effective until 24 hours after the release of the company's Q2 2020 financial statements. Note that no date was given for the release of the Q2 financial report.
"Accordingly, in line with the provisions of Rule 17.17: Closed Period, Rulebook of The Exchange, 2015 (Issuers' Rule) and which has been incorporated into Sections 5 and 6 of the Company's Securities Trading Policy, all Directors, Persons discharging managerial responsibility, Adviser(s) of the Company, or their connected persons shall not trade in the Company's shares from Tuesday, July 7th, 2020 until 24 hours after the release of the Company's Unaudited Financial Statements for the Second Quarter ended June 30, 2020 to the NSE and the general public," part of the statement by the company said.
Recall that Nairametrics reported some months ago that Cornerstone Insurance Plc was in merger talks with some insurance companies ahead of the recapitalization deadline set by the National Insurance Commission (NAICOM). The company's Group Managing Director, Ganiyu Musa, disclosed that consolidation is a more viable option towards meeting NAICOM's recapitalisation requirement.
It is uncertain, at this point, if the company is still considering a merger as a viable option. This is because in March 2020, Nairametrics reported that Cornerstone Insurance Plc is one of the insurance firms that have resorted to selling off their real estate properties in order to raise money. The reported had quoted the MD discussing how his company "took the big decision to sell the property which we did at a very handsome price. And just in one fell swoop, it resolved many issues. We now have a significant amount of liquidity, we do not have the headache of recapitalisation and we have done what the regulator wants, which is to convert any property to cash."  
Meanwhile, NAICOM has since postponed the recapitalisation deadline to September 2021 due to the economic challenges posed by the COVID-19 pandemic.
Note that the company reported a gross premium income of N4.6 billion in Q1 2020, compared to N4.8 billion in Q1 2019. However, profit for the period stood at N475.1 million, as against a loss after tax of N98.4 million during the comparable period in 2019.
The company's stock opened today's trading on the Nigerian Stock Exchange with a share price of N0.50. Year to date, the stock has gained roughly about 20%.
PwC admits 8 Nigerians, 16 others as partners across Africa 
PwC has about 400 partners and over 9,000 people spread across 34 countries in Africa.  
PricewaterhouseCoopers (PwC) has admitted 24 professionals in Africa, including 8 Nigerians, into the firm's partnership.
Akinyemi Akingbade, Chioma Obaro, Yinka Yusuf, Wura Olowofoyeku, Tosin Labeodan, and Rukaiya El-Rufai were all admitted into the firm's Assurance practice, while Kunle Amida and Olusola Adewale were appointed into Advisory.
From South Africa, nine partners were also admitted; Lumko Sihiya, Mary-Jane Mberi, Nitassha Somai, Erik Booysen, Dale Stonebridge, and David Hill, into Assurance.
Kerin Wood and Gavin Johnston have admitted partners into Advisory, and Michael Butler into the Tax and Regulatory Services.
In Zambia, the partners admitted include George Chitwa, Tax, and Martin Bamukunde in Assurance.
Andre Burger was admitted Partner, Assurance in Namibia; Mwangi Karanja, Partner Assurance in Kenya; and Icho Molebatsi, Partner Assurance, in Botswana.
Two partners were admitted in Ghana, Richard Ansong in Assurance; and Kingsford Arthur in Advisory.
READ MORE: Dual citizenship firm opens office in Nigeria for millionaires, charges over $1 million
About PwC
PricewaterhouseCoopers is a multinational professional services network of firms headquartered in London, United Kingdom, operating as partnerships in several countries under the PwC brand.
PwC has about 400 partners and over 9,000 people spread across 34 countries in Africa.