Buhari's food importation ban could drag the Nigerian economy into misery 
President Muhammadu Buhari gave a new directive to the Central Bank of Nigeria (CBN) to stop providing FOREX for food importation.
President Muhammadu Buhari gave a new directive to the Central Bank of Nigeria (CBN) to stop providing FOREX for food importation. According to the President, the directive was given to improve agricultural production and attain full food security in Nigeria.
The President reportedly said, "The Central Bank of Nigeria should stop providing foreign exchange for importation of food into the country, with the steady improvement in agricultural production, & attainment of full food security."
Implications of the President's Statement 
Note that rice and other items make up the 43 items earlier placed under FOREX restriction. Hence, the latest announcement is apparently a follow-up to the recent move by the CBN to restrict FOREX for milk importation.
Following this, If all food items are declared ineligible for FOREX during importation, it means that importers will no longer have access to the Investors & Exporters Window (I&E) for foreign currencies required to carry out transactions.
Consequently, the investors will have to source their own FOREX by patronising bureau de change or other sources. This comes at a higher cost and the implication is that consumers will be made to bear the brunt of the extra costs incurred by the investors.
On the flip side, the President also stated that Nigeria has recorded steady improvement in food production and attained full food security. This suggests that the President is of the opinion that Nigeria has attained food self-sufficiency, thereby making food importation unnecessary.
[READ MORE: President Buhari orders CBN to stop FOREX for food importation]
A look into Nigeria's Agricultural sector 
According to Food and Agriculture Organization (FAO), although agriculture remains the largest sector of the Nigerian economy, employing two-thirds of the entire labour force, production hurdles have significantly stifled the performance of the sector.
FAO further revealed that the main factors undermining production of agricultural products include reliance on rainfed agriculture, smallholder land holding, and low productivity due to poor planting material, low fertilizer application, and a weak agricultural extension system, amongst others.
As a result of the several factors inhibiting the growth of the sector, food remains one of the major commodities currently being imported into Nigeria.
As it stands, Nigeria occupies a tripartite position. FAO reported that Nigeria is the continent's leading consumer of rice; the country is one of the largest producers of rice in Africa and simultaneously one of the largest importers of rice in the world. 
Livestock development is an important component of Nigeria's agriculture sector with abundant social and economic potentials. However, 30% of live animals slaughtered in Nigeria are imported from neighbouring countries.
 Food Importation Statistics  
A close look into the National Bureau of Statistics (NBS) foreign trade report shows that Nigeria still imports food items that gulp trillions of naira. According to the Bureau, between 2015 and 2018, Nigeria imported food and beverages estimated at N5.46 trillion or $17.8 billion. As at first quarter of 2019 only, Nigeria's food and beverage importation stood at N389 billion or $1.2 billion.
A further breakdown shows that Nigeria's food imports are categorised into primary (raw) and processed. In Q1 2019, industries imported N196 billion worth of raw food, while households imported N87 billion.
For processed food, industries imported an estimated N82 billion worth of food items, while household consumption of processed food was put at N110 billion.
This means that a total of N389 billion was spent on both industrial and household food importation in Q1 2019.
 According to the NBS, food items largely imported into Nigeria include prepared foodstuffs, vegetables, animals, vegetable fats and oil, other cleavage production and beverages.
 Some concerns 
Mixed reactions have continued to trail the directive. While much emphasis has been placed on whether the move is an apparent breach of the CBN's independence or not, some have asserted that the announcement might worsen the economy as Nigeria has neither achieved food security nor sufficiency.
Reacting to the policy, a former Deputy Governor of the CBN, Kingsley Moghalu, reacted that the issue isn't whether or not CBN should allow access to Forex for food imports. According to him, it is about whether such an economic policy should be imposed by a political authority. Moghalu said, "Our economy will not be saved by Ad Hoc political decisions like this, handed down by the very institutions that should be shielded from the whim and caprice of politicians.
"Nigeria's entire economy appears to have been sub-contracted to our Central Bank, including industrial and trade policy. In the process, the economy has fared poorly, and the Central Bank has lost its independence. This is sad!"
[READ ALSO: CBN is no longer independent – Moghalu]
 The downsides 
No doubt, Nigeria's agricultural sector is full of potential and there is a large room for growth. While the current administration has introduced several policies to help improve food security, not much progress has been recorded and the government should address this.
According to global hunger index (GHI) 2018, Nigeria ranks 103 out of the 119 qualifying countries with a score of 31.1. This means Nigeria suffers from a level of hunger that is very serious.
 A closer look at GHI report shows that Nigeria is worse off in hunger index between 2000 and 2018.
Nigeria's fragile economy still manages to import more Agric. products than export. This means that the current domestic production cannot meet demands.
While FOREX restriction on food importation is laudable, the government needs to carefully work on the gradual implementation of the policy in order not to heap more misery on the economy.
Experts pick holes in pump pricing of petrol, proffer solutions 
Experts give their views as Nigerians grapple with the effects of an increase in petrol pump price.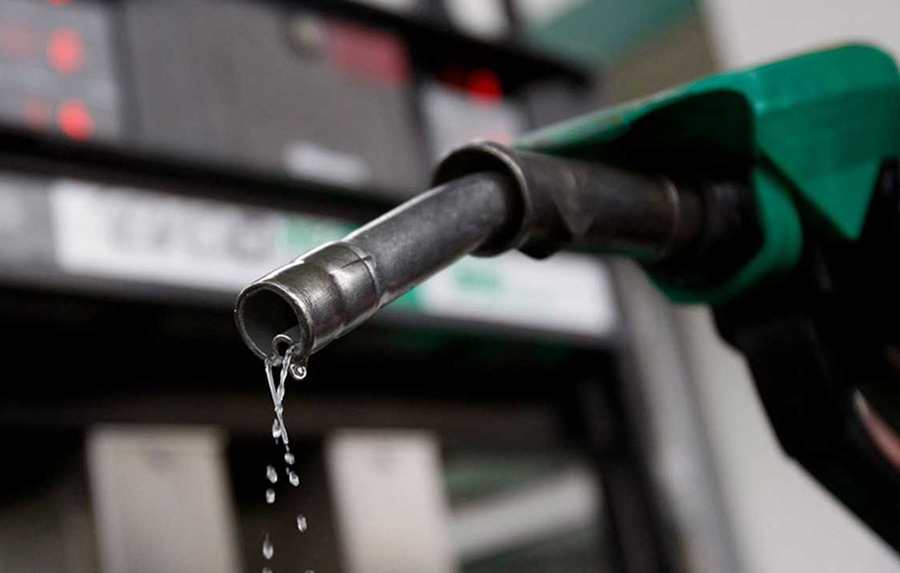 The recent sharp increase in the pump price of petrol has been greeted with shock and condemnations from  Nigerians, as it is coming at a time the global price of crude oil dropped or been static at best. 
This is also happening at a time, where Nigerians are grappling with the devastating impact of the coronavirus pandemic on the economy, leading to a significant drop in the income of Nigerians. 
This price increment is the resultant effect of subsidy removal, and full deregulation of the downstream oil sector by the Federal Government, which has been on the policy agenda of past governments, starting with Olusegun Obasanjo's administration to the present administration of Muhammadu Buhari. This is further exacerbated by the fact that, the country imports over 90% of its refined petroleum product, as the refineries have not been working optimally. 
While announcing the implementation of the full deregulation of the downstream oil sector, with the removal of the existing cap on fuel prices, the Petroleum Products Pricing Regulatory Agency (PPPRA), noted that henceforth the pump price would be fully determined by market forces. 
In response to some comments and innuendos, the Minister of State for Petroleum, Timipre Sylva, said the deregulation policy, was to ensure economic growth and development of the country. He insisted that it was unrealistic for government to continue to subsidize petrol, as it had no economic value. 
Sylva explained that subsidy was benefitting mostly the rich, rather than the poor and ordinary Nigerians. He said the policy is in line with the global best practice, as the government will continue to play its traditional role of regulation, to ensure that this strategic commodity is not priced arbitrarily by private oil marketing firms. 
The importance and critical nature of petrol seems to be what is driving the condemnation and protests amongst many Nigerians. This is because the demand for petrol is not price elastic; which means, an increase in the price of petrol, does not necessarily produce a decrease in demand, due to the importance of the product in driving different sectors of the economy. 
One of the most critical issues that is generating intense debate on the deregulation policy of the downstream oil sector, vis–a–vis the sharp increase in the pump price of petrol is, why the increase?  
Especially, when you consider that there has not been any major increase in the global price of crude oil, which is the main component in determining the pump price of petrol. In fact, the price of crude oil has been on a decline recently.   
Recall that, Pipelines and Product Marketing Company (PPMC), a subsidiary of NNPC, in an internal memo, to oil marketers and stakeholders, increased the ex-depot price of fuel from N138. 62 per litre to N151.56 per litre. Some analysts have suggested that the increase could be attributed to the high exchange rate, following the devaluation of the naira against the dollar, and rising costs in the value chain. But the very critical question is, is the devaluation of the naira enough to drive such increase? 
The Managing Director of 11 Plc (formerly Mobil Oil Plc), Adetunji Oyebanji, who also doubles as the Chairman of the Major Oil Marketers Association of Nigeria (MOMAN, had about a fortnight ago, said the retail pump price of petrol should be around N155 per litre.  
In his analysis of the development, Professor Adeola Adenikinju, Director, Centre for Petroleum Energy Economics and Law, University of Ibadan said, "The major drivers of PMS price in a deregulated environment are the price of crude oil and the exchange rate. However, in many countries, governments also levy indirect taxes on petroleum products, to fund government road and other developmental projects, because of their inelastic demand.
"In Nigeria, NNPC gets the exchange rate at the official rate of about N386/$1. At that exchange rate, and given the current crude oil price of about $42.60 per barrel for Bonny Light, the current pump price of PMS of around N151.56 per litre is not justified by this analyst's calculations, even if other cost components like distribution and marketing margins are included, except if BDC exchange rate or other charges are included." 
He expressed his support for the liberalization of the petroleum downstream sector, that will encompass opening up the sector to all players, not just NNPC. He said we need real competition in the market place, as that is the only way to bring effective competition and allow retail price to reflect marginal opportunity costs of PMS. 
Going further he said, "We found ourselves in an embarrassing position as a major oil exporting country, that is also a major importer of refined products. A substantial part of what constitutes the costs of refined products now, including taxes in importing countries, shipping, finance costs, ports charges, lightering charges etc., are all avoidable costs, if we have a thriving and efficient domestic refinery sector. 
"There is currently some opaqueness in the activities of the NNPC in the current subsidy system. The government is losing out on how much the NNPC transfers to the federation accounts for handling the government share of crude oil. NNPC is charging the government and Nigerians, not just the under-recovery amount, but also nebulous charges like costs of pipeline repairs, and estimates of crude oil losses.'' 
On his own part, an Oil and Gas Expert, Olumide Ibikunle, disclosed that the global crude oil prices are majorly linked to the price of the final product, which are refined products like petrol, diesel, kerosene, and then foreign exchange. However, he admitted that there are other elements in the pricing template.  
He said, "You need to realize that, there are other elements of the pricing template. I just mentioned 2 of the most important ones, which are the exchange rate and the crude oil prices. There are other items like international shipping cost, which is also a key part of it; lithering costs; freight costs, also depending on the availability of tankers for instance, if tankers are not available in the international market to ship refined products; the cost of moving refined products also increases." 
He said that at best, what we have is partial deregulation, as government is trying to guard against the volatility of the global crude oil prices, which changes on a daily basis. He pointed out that, it is not good to have prices of petrol fluctuate every day at the retail stations. Hence, the introduction of price modulation mechanism by government, to manage those volatilities. 
Olumide also said, "These products are ordered in advance. I don't need PMS today and place the order today. I place the order 2 or 3 months in advance. You must realize the dynamics at that time versus what it is now, might be different. so that consideration is also something that fits into the price consideration, and we must also factor that in."
"So, if prices are N160 today, perhaps it is reflective of the $46 or $45 per barrel, that we saw 2 months ago. Hence, what you see in October or November, will be reflective of what you see in September," he concluded. 
It does seem the recent increase is driven mostly by the exchange rate, but inability to get our refineries working at optimal capacity, government taxes, and the inefficiencies in the system, which is superintended by the Federal Government. 
Smartphone to be used for daily tracking of first set to receive COVID-19 vaccine
Essential workers would get daily text messages on their smartphones enquiring about the side effects.
The first set of Americans who get the doses of the first Covid-19 vaccines will be closely monitored by the US Centers for Disease Control and Prevention (CDC) through daily text messages and emails from their smartphones.
This disclosure was made by a federal advisory group on immunization practices during a meeting.
A CDC immunization expert, Tom Shimabukuro, at a meeting of the CDC's Advisory Committee on Immunization Practices, said that essential workers, who were expected to be the first recipients, would get daily text messages on their smartphones enquiring about the side effects in the first week after they get the shot, and then they would be contacted weekly for 6 weeks.
READ: Polio Debt: Gates Foundation agrees to repay Nigeria's $76m debt.
Shimabukuro disclosed that those essential workers could be as much as about 20 million people.
Janell Routh, a CDC medical officer revealed that the advisers also discovered that the CDC and the US Defense Department have set up technical assistance teams to help state and local jurisdictions develop and implement distribution plans, which are due for review and approval by October 16.
While addressing the panel, Routh said, "We are asking states to think broadly. In their plans, I think they should have contingencies for whether there's an ultra-cold product only or whether there's more than one vaccine available."
READ: Official: Japaul confirms it is pulling out of Milost deal
This meeting is coming up at the time when some prominent voices like Bill Gates have expressed their distrust for CDC under its current leadership over their rush for vaccine development which has political undertones.
This is as polls conducted in the past 2 months revealed that majority of Americans expressed worry over the rush in vaccine development and a third wouldn't get inoculated.
Shimabukuro said the quick detection of safety signals was of paramount importance, while also noting that the data gathered could provide reassurance if no safety concerns were detected.
READ: NCC sanctions Airtel, 9mobile for misconduct
While responding to a question over public safety concerns, Shimabukuro said there would be a chance to opt out of the smartphone program. He, however, pointed out that those who had opted out could also decide to opt back in at a later time.
The head of the panel's Covid-19 vaccines working group, Beth Bell, said that the advisory group would counsel Robert Redfield, the CDC Director, on how best to get a Covid-19 vaccine to Americans. A vote on specifics though, won't occur until after the U.S. Food and Drug Administration takes action on a vaccine.
READ: How the proposed minimum wage will affect those earning above N30,000
The committee is made up of 15 voting members, who are mostly medical experts and academics, as well as government and medical industry representatives.
Every jurisdiction is "heavily involved right now in planning" and have been for some time, Routh said. It's unclear whether states will know which vaccine could be first available. Each has different storage requirements with some needing extremely cold storage.
READ: China's Covid-19 vaccine may be ready for general public in November 2020
Kathleen Dooling, a CDC epidemiologist who presented to the immunization panel last month, said 10 to 20 million vaccine doses would be available in November if a vaccine is approved before then.
CBN gives up on its policy of attracting dollars
CBN has given up its policy of attracting 'hot money' as it selects an alternative way to fight inflation.
The Central Bank of Nigeria (CBN) issued a monetary policy communique explaining why it cut its monetary policy rate from 12.5% to 11.5%, the first drop since May 2020 when it slashed MPR from 13.5% t0 12.5%. The cut in rates means it is no longer targeting foreign investor inflow as a basis for keeping the exchange rate stable.
The CBN has held MPR high for years due to high inflationary pressures believing that higher MPRs could lead to a lower inflation rate. However, the Covid-19 pandemic and the increased price of fuel and electricity suggest this is a battle already lost via hawkish monetary policy.
Explore the Nairametrics Research Website for Economic and Financial Data
What they are saying: According to the bank, it believes the higher inflation Nigeria is facing is not due to monetary policy but due to "causal factors" which are outside of its immediate control.
"In the view of the MPC, so far, evidence has not supported the rising inflation to monetary factors but rather, evidence suggests nonmonetary factors (structural factors) as the overwhelming reasons accounting for the inflationary pressure," the CBN stated.
READ: CBN offers N1.1 trillion intervention fund to support real, health sectors
The structural factors the CBN is referring to are rising in prices of fuel and electricity as well as cost increases emanating from the devaluation of the naira.
"Accordingly, the implication is that traditional monetary policy instruments are not helpful in addressing the type of inflationary pressure we are currently confronted with," the CBN added.
These issues mean the CBN faces a quagmire in how to combat inflation as the traditional measures it has typically deployed might not work effectively.
READ: Nigerian banks have written off N1.9 trillion impaired loans in past 4 years
Forgo hot money:  The apex bank toyed with increased MPR to combat the high inflation rate but opined that doing so could lead to an even deeper recession despite the benefits of attracting foreign capital.
"The Committee noted that the likely action aimed to addressing the rise in domestic prices would have been to tighten the stance of policy, as this will not only moderate the upward pressure on prices but will also attract fresh capital into the economy and improve the level of the external reserves. It however, noted that this decision may stifle the recovery of output growth and thus, drive the economy further into contraction."
READ: CBN Vs NESG: Waving the white flag for the benefit of Nigerians
In 2017, the CBN adopted a hawkish monetary policy stand of increasing MPR and offering interest rates as high as 18% via its open market operations bills.
The policy helped attracted billions of dollars in capital rising to as high as $13.4 billion in 2019. It dropped to as low as $332 million in the second quarter of 2020.
Foreign investors have basically stopped inflowing forex into the control as yields have crashed and repatriating it is now a major challenge.
READ: Nigeria's inflation rate jumps to 12.82%, highest in 27 months
The other option: Deciding against increasing MPR means the CBN had to consider a dovish policy, which requires that they cut monetary policy rates and intervene in sectors of the economy that can address the supply side factors it cited. Supply-side factors are price-related increases emanating from high production, storage, and distribution cost of finished goods and services meaning that price will remain high despite stable or lower demand.
"On easing the stance of policy, the MPC was of the view that this action would provide cheaper credit to improve aggregate demand, stimulate production, reduce unemployment, and support the recovery of output growth. Members were of the opinion that the option to lose will complement the Bank's commitment to sustain the trajectory of the economic recovery and reduce the negative impact of COVID-19. In addition, the liquidity injections are expected to stimulate credit expansion to the critically impacted sectors of the economy and offer an impetus for output growth and economic recovery," the CBN stated.
READ: Labour sets September 30th as deadline to go on strike
What this means: By dumping inflation targeting from the demand side, the CBN is betting that spending money on stimulus programs will pay off down the road as cheaper long term credit will reduce cost of goods and services and will eventually reflect in the lower inflation rate.
The CBN did not state where it sees the inflation rate and when it will drop to its new target by relying on supply-side management as strategy.
The downside of this strategy is that there is very little impetus for foreign investors to purchase CBN securities at very low-interest rates.
This shuts the door to the reliance of foreign portfolio inflows to shore up dollar reserves leaving us with investors who may want to return to the stock market.
If oil prices fail to pick up and foreign investor inflow is not forthcoming, then there will likely be heavy pressure on the CBN effectively worsening things.