The battle to lead financial technology market among telecommunications companies just got more intense after Vodacom's big shot, Yolanda Cuba, left the company to join MTN. Cuba's exit came as a shock, as she's one of the top executives being tipped to takeover Vodacom Africa's top job in coming years.
Cuba was previously Vodacom's Chief Officer of Strategy and Merger & Acquisition before her move to MTN, where she is expected to act in the capacity of Group Chief Digital and Fintech Officer.
[READ ALSO: Airtel and MTN Nigeria are sending bad signals from NSE to Glo, 9mobile]
Why her appointment matters: Cuba's appointment came at a time MTN is restrategising its focus with plans to reduce revenue dependence on its voice business. MTN is gradually cutting down on its exposure to voice business, as mobile users preference has changed from traditional voice calls to social apps like Whatsapp, Facetime and Skype.
The Chief Executive Officer of MTN, Rob Shuter, had stated that the company is working on making digital and fintech to account for 15% of MTN's revenues over the next few years. Currently, the company makes about 59% of its revenue from voice. This number, according to MTN, is projected to continue dropping by about 2% a year.
News continues after this ad
---
MTN wants financial, digital, wholesale and business-to-business services to own 90% of its revenue, and the company seems hell-bent in achieving its goal for digital and Fintech business with the appointment of Cuba. The company, in a statement seen by Nairametrics, said,
"Under Yolanda's leadership, MTN will continue to progressively grow the Fintech and digital opportunities in Africa as we see these areas as major drivers of our BRIGHT growth strategy. Yolanda's start date will be communicated in due course."
[READ MORE: MTN's CEO accuses Malami of "playing games" with tax case]
News continues after this ad
---
For Cuba, joining MTN is a challenge she can't wait to take-on.
"This role gives me the opportunity to drive digital innovation and financial inclusion across the Group's vast footprint. I'm really looking forward to the new challenge and being part of the MTN leadership team."
The yellow company has already shown interest in Nigeria's financial market, applying for mobile money service which it will begin in the second half of 2019. It has already started providing this service in Cameroon, Ghana and Uganda.
Why losing Cuba is worrisome for Vodacom: Within five years in Vodacom, Cuba became the CEO of Vodafone Ghana (Vodacom subsidiary). During her time as CEO, she led the acquisition of 4G spectrum and maintained the company's second position in Ghana. Consequently, she was awarded Telecom CEO of the Year in 2018.
She later became the Chief Officer responsible for Strategy, M&A and Business Development for Vodacom. She was one of the top executives being tipped to takeover Vodacom's top job some day.
[READ FURTHER: 46-years after, Mr. Bigg's is not so big anymore]
Cuba served as the CEO of the defunct JSE-listed behemoth, Mvelaphanda Group, and Chief Strategist of SABMiller unit in South Africa.
Speaking on Cuba's exit, Byron Kennedy, the spokesperson for Vodacom, in a statement, said, "Vodacom can confirm that Yolanda Cuba has decided to leave the group to pursue an external opportunity.
"During a two-year stint as CEO of Vodafone Ghana, Yolanda led the acquisition of 4G spectrum and maintained Ghana's position as number two mobile operator.
"We would like to thank Yolanda for her contribution and wish her all the best in her future endeavours. Vodacom will announce a successor in due course."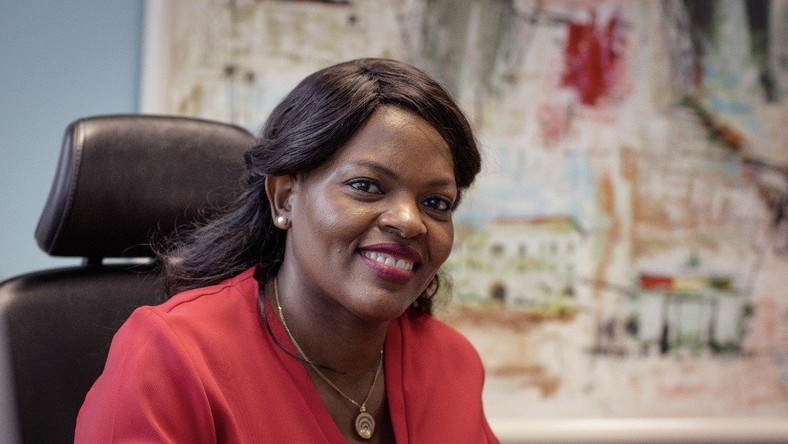 Meanwhile, MTN's Shuter has this to say about her value, "We are very pleased to bring an executive of Yolanda's calibre into MTN Group. Yolanda is a highly qualified and experienced executive, with a unique combination of operational telecommunications experience as well as finance, financial services and digital skills.
"I am confident that Yolanda's leadership will place us in good stead, as we intensify our efforts to build a digital ecosystem and scale our fintech offering across our markets."
[READ ALSO: See the best Nigerian mobile banking apps in H1 2019]
What you need to know: Vodacom is leaving Nigeria. The company sold its Vodacom Business Africa unit to Synergy Communications, but will operate as a Pan-African telecommunications networks provider through local relationships like the one with Synergy Communications.