How Cable TV could die in Nigeria
It's a football weekend, but something is missing. The usual deafening screams and chants have gone silent; the football viewing center in your street has been replaced by a grocery store. Not because people are no longer watching matches, but this is 2030 and no one needs Cable TV.
It's a football weekend, but something is missing. The usual deafening screams and chants have gone silent; the football viewing center in your street has been replaced by a grocery store. Not because people are no longer watching matches, but this is 2030 and no one needs Cable TV. 
Yes, you read right. This is not an improbable scenario, as the media world is undergoing an organized disruption in the distribution of broadcast content and programmes globally. This time, it's cable TV companies that are at the receiving end. Ironically, the Cable TV market brought about the end of the dominance of terrestrial free-to-air services in the late 2000s. Now, the wind of change has come knocking again, to claim yet another victim. 
With the momentum being gained by video-on-demand (VoD) and social media platforms like Netflix and Facebook, ten years from now, you will no longer care if DStv changed its subscription model to pay-per-view, or if Startimes finally wrestled top European Leagues from MultiChoice (owners of DStv and Gotv), or offered top Nollywood movies. You will basically control what you watch. It's happening already. 
Cable TV market was structured to self-destruct
By its own doing, the pay-TV market in Nigeria has been structured to conquer itself and offer little competition to VoD service providers. Not that they do not offer quality content, rather by design, cable Tv cannot compete in the world of tomorrow.  
Different factors play against their competitive edge. For example, they lack the financial firepower of tech–backed on–demand platforms. Investors in Tech backed content streaming platforms, have the patience required to invest in technology and distribution channels that will provide exponential value.
It is hard to compete with this type of capital. 
[READ FURTHER: Online streaming site Netflix acquires Kunle Afolayan's movie, 'Mokalik']
Leading the pack of companies already making inroads into VoD are services like iRoko. Though they appear struggling to gain massive penetration, they have relied on a combination of online streaming and pay TV to build a war chest for the future. This is especially as the likes of Amazon and Hulu are yet to flood the Nigerian market with the same sort of aggression they used in the US and in Europe. Netflix has signified intent with a host of solid Nigerian content featured on its highly addictive platform.  
By far, the biggest threat to Cable TV is online streaming platforms like Netflix, Hulu and YouTube. The owners of these platforms spend billions of dollars annually investing on content creation and distribution and have reach across the world. All that is required is an internet modem to get into the privacy of your homes, offices or wherever you are. 
Another challenge Cable TV face is the shift in consumption patterns of viewers under 30. Content creation has undergone remarkable changes over the years offering different levels of acceptance. Internet celebrities are created everyday by people who can constantly create viral content. Several video-creating applications abound making it so much easier to create content as well as distribute it. 
[READ THIS: Why TSTV is committed to implementing 'Pay As You Watch']
The Harsh reality
It has been projected by Digital TV Research that in three years' time, on-demand platforms will have about 2.61 million subscribers in Nigeria — a figure that took Cable TV more than a decade to record — while the number of social media users in Nigeria is expected to climb close to 40 million, in a country of over 100 million internet users. 
Despite joining the party late, Nigerians are gradually entering the cord cutting era, which has swept the global cable TV market, with media giants like Sky and Comcast merging to combat the onslaught of VoD; more Nigerians are watching less of TV, while VoD and social media are having higher priority for entertainment 
Already, the average watch-time for OTT and social media has grown significantly with the help of cheaper data and faster network, reducing the need for Cable TV. In South Africa alone, DStv has reportedly lost about 140,000 subscribers to Netflix within the space of months, and with the number of Nigeria's internet and smartphone users increasing on a steady, the loss in South Africa would only be a tip of the iceberg when compared to that in Nigeria when VoD fully integrates into Nigerian households. 
The struggle to remain relevant in the face of certain defeat
MultiChoice and Startimes have seen their fate, and it does not bode well for both cable TV companies; that's why they've joined the bandwagon and launched their streaming platforms, DStv NOW and Startimes ON, to avoid being buried by the on-demand onslaught. MultiChoice began to battle this rising tide in 2015 when it launched ShowMax. 
In a smart move, the two companies began these streaming services to get a share of the cake when the cord-cutting era finally takes over, and cable TV becomes redundant. It's one of the ways they are trying to fit into the paradigm shift and lifestyles of the premillennial generation. 
While DStv Now accounts for 10 million downloads and Startimes On boasts of 5 million plus, both companies are still offering free services to boost the number of their users. However, the hope of taking on these established streaming platforms is also being threatened by the English Premier League and UEFA's decisions to begin their own Netflix-styled football-focussed streaming service. 
They have also doubled down on creating their own content. Shows like Big Brother Africa are designed to keep subscriptions high during the offseason. There is also a significant rise in their funding of Nollywood content. However, these are all short term plays and they know it. 
Streaming is the future, and the world is getting used to it. It's still 2019, but 2030 is just around the corner.  
 [KEEP READING: 14 ways to turn your small business into an asset of value]
Fidelity Bank Plc must cover the chink in its curtains to keep rising 
Fidelity Bank Plc follows the narrative of top tier-2 banks, which have had better or easier years.
The Nigerian banking sector has consistently been one of the most profitable sectors in the Nigeria Stock Exchange market. However, in 2020, Deposit Money Banks (DMBs) have faced a flurry of impediments, which may have affected their solidity.
With reduced income from fee and commission implemented at the start of the year by the Central Bank of Nigeria, the paucity of foreign currency for international transactions, the resulting economic contraction from dire effects of the coronavirus pandemic, and the consequent operational constraints of keeping employees safe, 2020 is obviously fraught with numerous disorders for banking institutions.
---
Airtel is paying up its debts
Airtel's annual report revealed that the company has a repayment of $890 million due in May, as well as, an installment of $505 million due in March 2023.
Airtel's presence in 14 countries from East Africa to Central and West Africa would have been impossible without relevant financial investments. But, while the funds have been key to its growth in the past few years, many of its financial obligations are starting to mature quickly.
The Covid-19 pandemic has had negative economic effects on different sectors of the economy; however, the resilience of the telecom sector is evident in an increase in Airtel's income. The overall performance of Airtel increased with a revenue growth in constant currency of 19.6% in Q2 compared to 16.4% recorded in Q1, while revenue on reported basis increased by 10.7% to $1.82 billion, with Q2 revenue growth of 14.3%.
---
Unilever Nigeria Plc: Change in management has had mixed impact
9 months into the change of management, Unilever Nigeria Plc's performance in Nigeria has been largely underwhelming.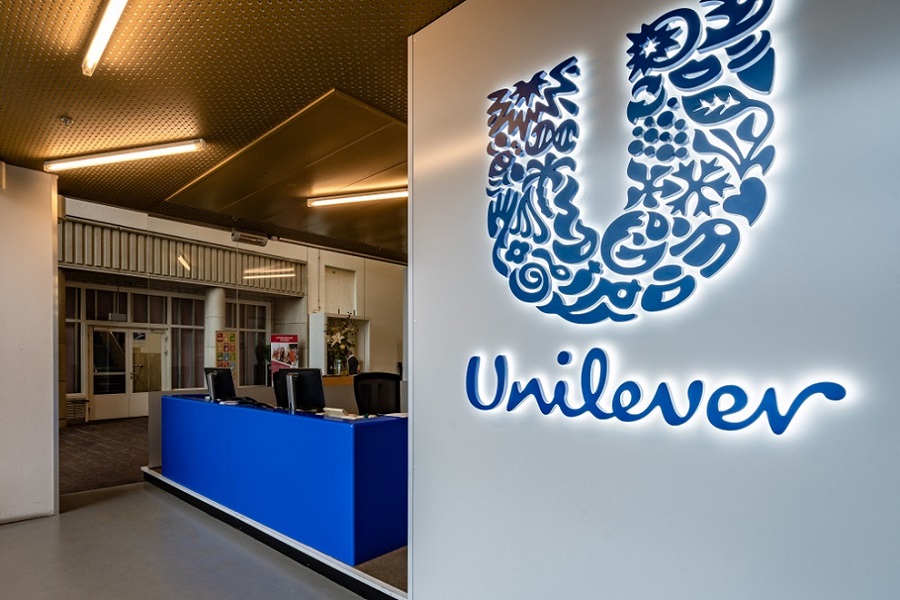 Change in the management of a company is never a walk in the park. Transitions usually take time to yield the desired results. Organizations can look to past successful managerial transitions for inspiration, but not for instruction because there is no defined playbook. The decision to replace Mr Yaw Nsarkoh, who served as the Managing Director of Unilever Nigeria Plc until the end of 2019 was plausible, but adjustments were never going to be an easy task.
Mr Nsarkoh had served as Managing Director of the company for 5 years and steered the course of its proceedings with remarkable skill up until the financial performance disaster which culminated in his resignation on November 28th, 2019.
---