Online streaming site Netflix acquires Kunle Afolayan's movie, 'Mokalik'
Award-winning producer Kunle Afolayan recently disclosed that popular online streaming site Netflix has acquired his movie 'Mokalik'.
Popular online streaming site, Netflix has acquired Kunle Afolayan's movie, 'Mokalik'. The award-winning director disclosed this in an interview with News Agency of Nigeria, on Wednesday July 3, on the sideline of the French-Nigerian Cinema Days which held from July 2 to 3 at the Alliance Francaise, Ikoyi, Lagos.
He said, "Netflix has acquired 'Mokalik' and some other of my films". Though he didn't disclose the price paid for the acquisition, he said that the company had not announced when the movie would be listed on its site.
Reason for the acquisition: Netflix has continued its quest to deliver original contents to its African subscribers, and the acquisition is part of the American streaming giant's $15 billion budget set out to get original content globally.
[READ ALSO: Coca Cola sets for complete acquisition of Chi, eyes Horlicks drink]
This won't be the first time the streaming site is acquiring a Nigerian movie. Last year, the company acquired Genevive Nnaji's 'Lion Heart'. It has also previously acquired licenses for movies such as 'October 1' (another movie by Afolayan) and the 2016 hit, the 'Wedding Party'.
The movie, 'Mokalik' features Nigerian singer, Simi alongside ex-Big Brother housemate, Tobi Bakre and other actors.
About Netflix: Netflix Inc. is an American media services founded in 1997 by Reed Hastings and Marc Randolph in Scotts Valley, with its headquarters in Los Gatos, California.
Netflix is a subscription-based streaming OTT service which offers online streaming of a library of films and television programmes, including those produced in-house.
According to reports, Netflix as of April 2019 had over 148 million paid subscriptions worldwide, including 60 million in the United States, and over 154 million subscriptions total, including free trials.
Netflix has offered lots of original contents on its site since 2012. By January 2016, its services operated in more than 190 countries and released an estimated 126 original series and films the same year, more than any other network channel.
READ FURTHER HERE: [Nigerians spent over N600 million at the cinemas in December 2018]
We have exported 7 clinker vessels to other African countries since June – Dangote Cement
Dangote Cement says it has exported 7 clinker vessels to other African countries since June.
The Group Executive Director of Dangote Cement, Michel Pucheros, announced that Dangote Cement, Africa's leading cement producer with nearly 48.6Mta (Million Metric Tonnes Annually) capacity across Africa, has exported 7 clinker vessels to date to other African countries.
This statement was disclosed by Mr. Pucheros in a press release issued on the Group's performance in the third quarter.
The cement maker exported 2 vessels of clinker per month to Cameroon in the third quarter of 2020 via the Apapa export terminal, which takes the Group's clinker export for the quarter to 6 vessels.
In addition to its maiden shipment vessel to Senegal, which is a total of 27.8Kt of clinker, took its clinker exports to other African countries from June to date to 7 vessels.
In his statement, Mr. Pucheros said, "We continue to focus on our export strategy and are on track to ensure West and Central Africa become cement and clinker independent, with Nigeria as the main supply hub.
"Clinker exports have steadily been ramping up in Q3 after our maiden shipment in June 2020, whilst land exports have also resumed."
However, as the Group ramp-up production across all segments and regions to reach its cement production and bagging capacity of 48.55 Mta, he said,
"Dangote Cement's strategy to offer high-quality products at competitive prices is meeting customers' expectations in Nigeria and across the continent, where we continue to deploy excellent marketing initiatives and operational excellence across the continent."
About Clinker
Clinker is a nodular material which is used as the binder in cement products. Clinker is produced inside the kiln during the cement manufacturing process.
The primary use of clinker is to manufacture cement, as cement is produced by grinding clinker.
What you should know
Nairametrics had reported that Dangote Cement Acting CFO, Guillaume Moyen, during a virtual event in September disclosed that the cement producer is set to commence clinker export to other African countries within the next few weeks.
He reiterated that the Management of the company is on course to sell more clinker across West Africa, and commence shipment to Central Africa in H2 2020.
Why it matters
The export of clinker to countries where limestones are not available in huge quantities gives these countries a chance to produce its cement for construction purposes.
Airtel Africa to sell its 4,500 tower assets to cut down $3.5 billion debts
Airtel Africa has concluded plans to sell about 4,500 telecommunication towers across 5 countries.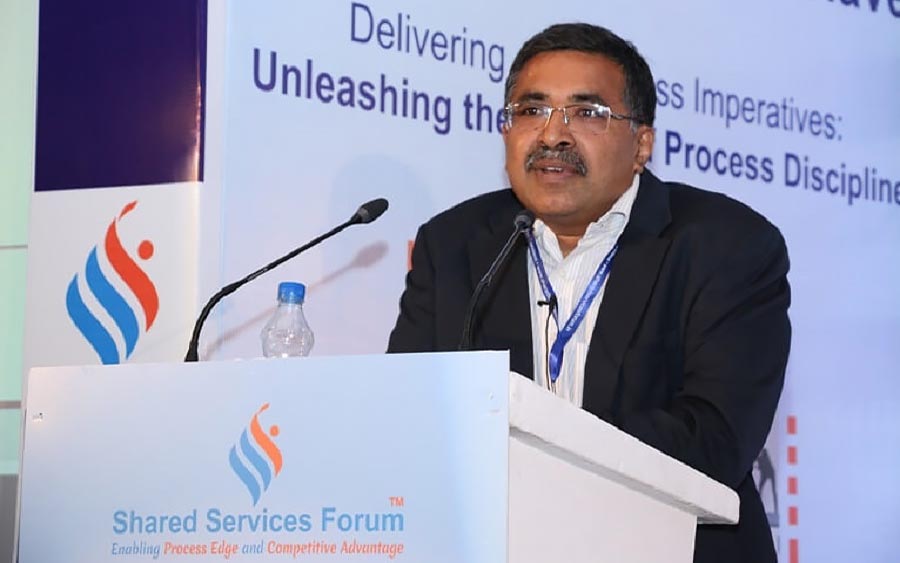 Airtel Africa Plc – the parent company of Airtel Nigeria Plc, has concluded plans to sell about 4,500 telecommunication towers across 5 countries including Tanzania and Madagascar to help reduce $3.5 billion of debt and prepare for looming bond repayments.
Africa's second-largest carrier by subscribers, with headquarters in London, is also disposing of cellular masts in Gabon, Malawi, and Chad.
READ: FG set to provide interest-free loans and agricultural inputs to farmers
This disclosure was made by the Chief Executive Officer (CEO) of Airtel Africa Plc, Raghunath Mandava, during an interview.
Mandava said, "We are constantly seeking to bring down our debt, and we prefer to bring it down even faster with the tower deals.''
According to the annual report of the telecoms firm, Airtel has a repayment of 750 million euros ($890 million) due in May, while an installment of $505 million is due in March 2023.
READ: UACN of Nigeria Plc records 10.49% increase in 2020 Q3 revenues
The CEO pointed out that the company, which was spun off from India's Bharti Airtel Ltd last year and is listed on the London Stock Exchange and the Nigeria Stock Exchange, used the proceeds of the dual Initial Public Offering (IPO) to help reduce its debts to $3.5 billion from about $7.7 billion. The outstanding balance includes $1.8 billion of bonds that have cross-default clauses, with Bharti Airtel still its biggest shareholder.
However, Mandava disclosed that Airtel Africa Plc plans to lease back the towers from the successful buyers.
READ: Total Nigeria Plc records 344% rise in PAT for Q3 2020
The stock has declined by 18% since the June 2019 IPO, valuing the company at 2.4 billion pounds ($3.1 billion).
A number of the continent's wireless carriers have been selling similar tower assets to specialist operators, opting to save on maintenance costs, allay security concerns, and bypass shortfalls in power and road infrastructure.
READ: Analysis: Is this a Lafarge rebirth?
What you should know
Nairametrics had reported that its competitor, MTN Group, plans to sell its 29% stake in IHS Towers, a telecoms infrastructure and service provider. The African biggest carrier also generated about $812 million in assets that included sales of its tower holdings in Ghana and Uganda to American Towers Inc.
Meanwhile, the need for additional masts in Africa is increasing, as millions more adopt smartphones and faster broadband is needed.
READ: Increase in local sales drives Wamco Plc revenue to N150.6 billion in 9M 2020
The CEO also said that many of Airtel Africa's 14 markets border each other, making it easier to roll out fibre even during the COVID-19 pandemic. The company has added 9,000 kilometres (5,592 miles) of cable this year, bringing the total to 47,000 kilometres.
He said, "Our focus is to grow in the countries that we are in.''
Nestle Nigeria to pay interim dividend of over N19 billion to shareholders
The interim dividend will be paid on or before December 11, 2020 to shareholders whose names appear on the Register as at 7th December 2020.
One of the largest food and beverage companies in Africa, Nestle Nigeria Plc, has announced the payment of a total ₦19.81 billion as interim dividend to its shareholders.
The company is expected to pay an Interim dividend of N25 per share will be paid for all the outstanding 792,656,252 ordinary shares of the company. This equals N19.18 billion.
READ: Nestlé S.A buys additional shares of Nestlé Nigeria worth N287 million
This information is contained in a notification which was signed by the Company's Secretary, Bode Ayeku, and sent to the Nigerian Stock Exchange today.
The notification partly reads:
"An Interim Dividend of N25.00 per 50 kobo ordinary share, subject to appropriate withholding tax will be to the shareholders whose names appear on the Register of Members as at the close of business on 20 November."
READ: Unit holders earn N1.5 billion from UPDC REIT
What you should know
The Interim dividend of N25 per share will be paid for all the outstanding 792,656,252 ordinary shares of the company owned by the shareholders of the leading telecommunications company. This gives a total interim dividend of ₦19,816,406,300.00, to be distributed to the shareholders of the company.
To enable Greenwich Registrars & Data Solutions, Nestle's Registrar, prepare for the payment of interim dividend, the Register of Shareholders will be closed from 23 – 27 November 2020.
The interim dividend will be paid electronically to shareholders whose names appear on the Register of Members as of 20th November 2020, on or around 7th December, 2020.
Shareholders who are yet to complete the e-dividend registration are advised to download the Registrar's E-dividend Mandate Activation Form, complete and submit to their respective banks.
Shareholders with dividend warrants and share certificates that have remained unclaimed, are yet to be presented for payment, or returned for validation are advised to complete the e-dividend registration or contact the Registrars.