Airtel announces share price today as pre-IPO interest hits $200 million
Airtel Africa will announce officially today its exact share price and other details pertaining to its listing on the Nigerian Stock Exchange (NSE) on 4th July, 2019. The pre-IPO interest in the company shares is said to have hit $200 million.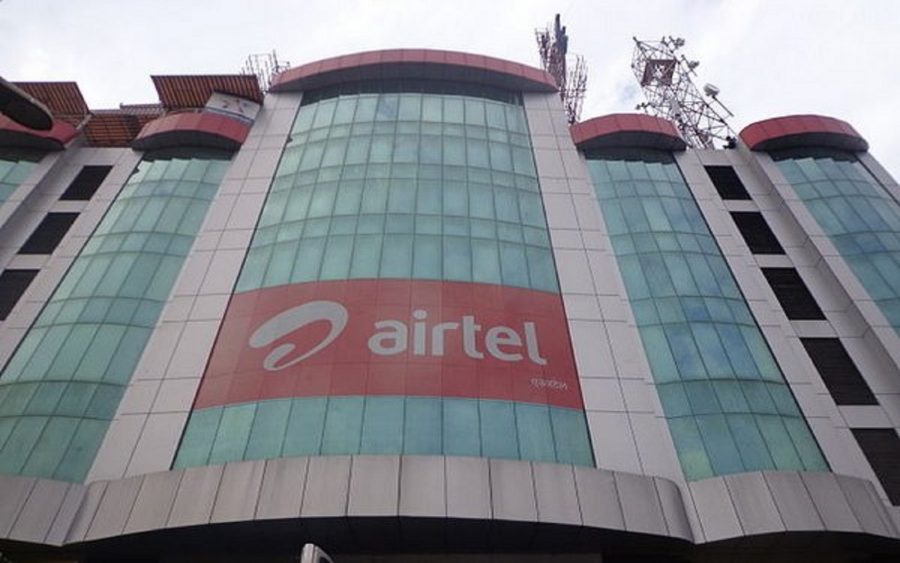 Today June 28th, Airtel Africa will officially announce its exact share price and other details pertaining to its July 4th listing on the Nigerian Stock Exchange (NSE).
Prior to this time, the company's stock had been speculated by analysts to fall anywhere between N363 and N454 per share for the NSE listing, and between 80 and 100 pence for the London Stock Exchange (LSE) listing.
Later today, investors and the general public will now have access to all the listing information, including the precise total number of shares that will be listed. The telco is hoping to raise capital in the region of $646.8 million (N232 billion) simultaneously on the NSE and the (LSE).
[READ ALSO: Airtel eyes a £3.6 billion IPO valuation on the LSE and NSE]
Earlier Developments: Airtel began its book-building process on the floors of the NSE and LSE two days ago. Today's session on the NSE marks a crucial stage in the process as it will help determine the price at which its Initial Public Offering (IPO) will be offered based on investors' demand for shares. This will ultimately guide the company and the market on how to arrive at an issue price that satisfies both parties.
The book-building will also enable Airtel to gauge the level of interest and confidence investors have in it, according to Rotimi Fakayejo, a capital market expert.
"The company wants to size up ahead of time the success of the offer and what kind of valuation people are placing on the company. When they see different offers, they will look at a threshold whereby anyone below it will not be able to buy the shares. This is just to test the heartbeat of the market in terms of pricing and demand."
In the meantime, indications of interest in the company's shares by investors prior to the commencement of the IPO had soared to as high as $200 million according to one of the book-runners handling Airtel's IPO. As of yesterday, the figure had risen further by $100 million.
About Initial Public Offering (IPO): An IPO is a process by which a company (often a private corporation) offers its shares for sale to the public for the first time. The process is aimed at raising capital for the company and the activity typically marks a transition of the company from a private to a public one.
About Bookbuilding: Bookbuilding refers to the process whereby an underwriter attempts to decide the price at will which a company's IPO will be offered. The underwriter, usually an investment bank, achieves this by inviting institutional investors to submit bids for the number of shares and the price they will be willing to pay for them.
[Read This: The Biggest Africa focused IPO in a decade just launched in London; See details]
BUA cement to build power and cement plants in Adamawa state
BUA Cement's newest plant in Sokoto is expected to be operational in 2021.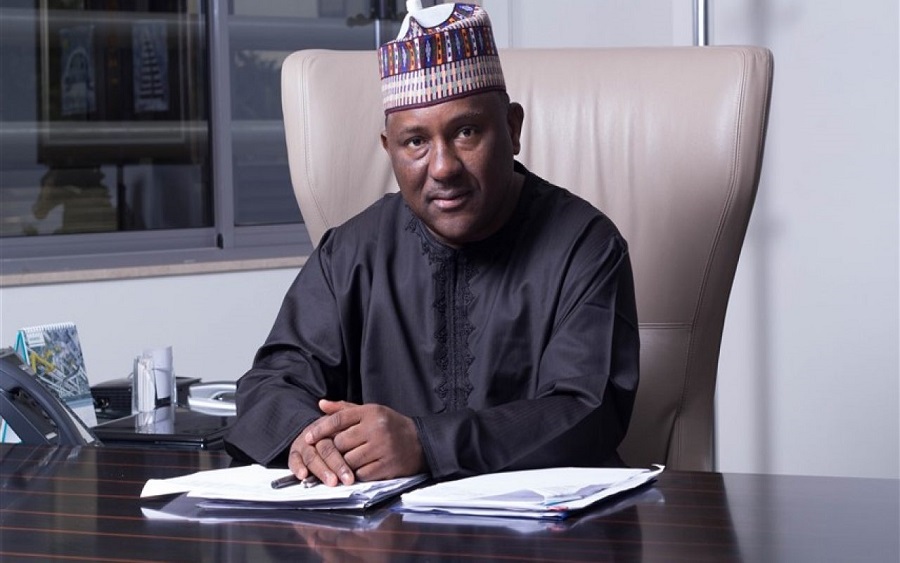 BUA Cement has announced plans to build a 50 megawatts power plant and 3 million metric tonnes cement plant in Lamurde and Guyuk local governments in Adamawa States.
BUA Cement which is Nigeria's second-largest cement producer by volume with plants in Sokoto and Edo States, with the projects wants the boost the country's power supply and increase the local production capacity for cement.
This was disclosed by the Chairman of BUA Cement, Abdul Samad Rabiu, in a press statement on Sunday, July 5, 2020, in Lagos.
The BUA Cement Chairman who led the company's management team on a courtesy visit to the Adamawa State Governor, Ahmadu Umaru Fintiri, after preliminary findings showed that Guyuk and Lamurde areas had quality limestone.
According to Rabiu, "Preliminary findings show that the two local governments of Guyuk and Lamurde are reputed to have good quality limestone deposits and BUA Cement is ready to begin the investment in the state.
"BUA will use new technologies to supply power to the proposed cement plant and communities of Guyuk and Lamurde in addition to providing three thousand direct and five thousand indirect jobs.
"Guyuk Cement Plant will be a major investment in the North-East by BUA, while we solicit the support of Gov. Umaru Fintiri to set up the factory in Guyuk."
READ MORE: 10 fantastic things Aliko Dangote has done in the last 10 years
He added that while the company has invested billions of dollars in various sectors across Nigeria, it has taken a decision to source its raw materials locally and therefore urged the Adamawa state government to support BUA to actualize the GUYUK Cement project.
The Adamawa State Governor, Ahmadu Fintiri, in his response assured the Chairman and management team of BUA, that the state government would provide all the necessary support and make available whatever was needed to make the projects a reality.
BUA Cement's newest plant in Sokoto is expected to be operational in 2021 and expects that its total production capacity will get to 14 million metric tonnes of cement per annum upon the completion of Guyuk Cement Plant.
BUA Cement has been having a running battle with Dangote Cement over the ownership of 3 mining sites in Obu and Okpella in Edo State. The mining sites have been subject of legal tussle between the 2 biggest cement companies in the country.
GSK, Sanofi to agree $624 million deal with UK for COVID-19 vaccine
Both GSK and Sanofi said that they are placing more priority on quality rather than speed.
British and French pharmaceutical giants, GlaxoSmithKline (GSK) and Sanofi are close to reaching a $624 million (500 million pounds) deal with the United Kingdom (UK) government for the supply of 60 million doses of coronavirus vaccine as many countries move for possible COVID-19 treatments.
Reports suggest that the UK was considering an option to buy the vaccine should the human trials, which are due to commence in September 2020, turn out successful.
The funds would be paid in stages as the vaccine progresses, with the final payment made on delivery.
In order not to be left behind, the UK government has been engaging a wide range of companies both at home and abroad to negotiate access to vaccines. They said that the right announcements of these arrangements will be made as and when agreements with any of these companies are finalized.
The British business ministry's spokeswoman, who confirmed that the ministry is handling Britain's supply of potential COVID-19 vaccines, said talks were going on with different parties about access to possible vaccines but didn't confirm if GSK/Sanofi project was one of them.
READ MORE: Pfizer's COVID-19 vaccine shows positive results
According to the ministry official, ''The Government's Vaccines Task Force is actively engaging with a wide range of companies both in the UK and abroad to negotiate access to vaccines."
"Appropriate announcements of these arrangements will be made as and when agreements with any of these companies are finalized and signed."
Sanofi is presently working on 2 possible COVID-19 vaccines, one of which uses an adjuvant made by GSK to potentially boost its efficacy. The timeline for its clinical trials is behind the likes of Moderna Inc, the University of Oxford in collaboration with AstraZeneca Plc and an alliance of BioNTech and Pfizer Inc, whose projects all made headlines by moving to human trials as early as March.
Both GSK and Sanofi said that they are placing more priority on quality rather than speed in developing a vaccine.
New Covid-19 Cases reach all-time high – WHO 
Since the commencement of the pandemic, there have been at least 523,011 deaths across the world.
Reports by the World Health Organization (WHO), reveal that new COVID-19 cases reached an all-time high of 212,326 cases within 24 hours. This was disclosed according to a situation report by the World Health Organization, also noting that there have been more than 10.9 million confirmed COVID-19 cases across the world. 
Since the commencement of the pandemic, there have been at least 523,011 deaths across the world, with at least 5,134 deaths reported over the same period. The pandemic had shifted across various continents spreading from East Asia to Europe and then to the rest of the world. The biggest increase reported had occurred in North and South America, in which there were 129,772 new cases in the same 24-hour period, bringing the total of the region to about 5.58 million.  
Southeast Asia also witnessed 27,947 new cases with India and Bangladesh having the highest cases in the region. The Eastern Mediterranean region witnessed 20,043 new cases; Europe witnessed 19,694 new cases, and Africa had 12,619 cases with the highest levels reported in South Africa. The Western Pacific, where China lies, had just 2,251 new cases.  
Dr. Maria Van Kerkhove, head of the WHO's emerging diseases unit had noted that certain countries may have to reintroduce lockdown measures towards containing the virus from spreading even higher. He explained that "Some countries who have had success in suppressing transmission who are opening up now may have a setback, may have to implement interventions again, may have to implement these so-called lockdowns again." 
Mike Ryan, executive director of the WHO's emergency program, had also noted on the 22nd of June that hospital admissions and deaths were also on the rise.