Citigroup reacts to Citron's fraud allegations against Jumia, as shares price drops 50%
The investment bank for @Jumia_Group, @Citi Group Global Markets In, has reacted to fraud allegations made against the African e-commerce giant by @CitronResearch.
Jumia Technologies's investment bank, Citigroup Global Markets Inc, has reacted to fraud allegations made against the African e-commerce giant by Citron Research.
The genesis of fraud allegation: One month after Jumia's unusual initial public offering on the New York Stock Exchange which was met with positive reactions from investors, research company, Citron Research, accused the online shopping firm of hiding vital information from investors in the United States.
Weighty allegations against Jumia: Jumia was accused of fudging its numbers to lure investors in the US during its listing on NYSE.
Some of the material discrepancies which Citron Research claimed Jumia reported include a rise in active consumer numbers from 2.1 million in October 2018 to 2.7 million by April 2-19. According to the allegation, this could not have been true.
It also claimed that active merchants moved from 43k to 53k between the same period as well.
It further claimed that "the most disturbing disclosure that Jumia removed from its F-1 filing was that 41% of orders were returned, not delivered, or cancelled. This was previously disclosed in the Company's October 2018 confidential investor presentation." 
Thus implying that most of its orders were cancelled in 2018.
The report also accused Jumia of corporate fraud and related party infractions.
The allegations affected Jumia's shares: Citron Research's allegations against Jumia negatively impacted the e-commerce firm's shares, dropping by over 18% as at closing of trading at the NYSE on Friday.
Meanwhile, Jumia's revenue had earlier declined from $145 million to $131 million, while adjusted EBITDA loss went from $161 million to $150 million.
Citigroup reaction to allegations: The bank accused Citron Research of manipulation, advising Jumia to disclose its performance due to the negative impact the fraud allegations have had on Jumia's shares price, having declined by 50% on NYSE.
Jumia isn't new to fraud claims: Jumia seems to always be always involved with fraud allegation. Aside from the recent Citron claims, Jumia's subsidiary, Jumia Foods and its Managing Director, Guy Futi, were accused of fraudulent conversion and diversion of N214.695 million by one of the company's vendors, Castle Logistics Services Limited in February 2019.
The accusation led to the arrest of Futi by the Nigerian Police. Jumia, however, denied the arrest, claiming Futi was merely honouring police invitation. The company also stated that the fraud allegation is untrue, as the e-commerce company has an outstanding case against the vendor, who Jumia said is indebted to it and refused to pay.
Other Nigerian Startups will be affected: The Citron's allegation against Jumia could have a spiral effect on other companies in Nigeria. The accusation of misleading information draws negativity to Nigerian startups that are trying to change the narrative about Nigeria and Africa.
African countries are usually trailed by negative news reported by the global media indyustry, and most are usually about corruption and violence. With Jumia portraying itself as the face of Africa in the e-commerce market, if the allegations are true, foreign investors will be cautious of disbursing capital into other companies such as Konga (although though Konga isn't raising funds), and other startups in other sectors.
For your info: No e-commerce company in Nigeria is currently profitable. Both Jumia and Konga, the two leading online stores in Nigeria, are still operating without profit, although they both believe it's achievable, with Konga claiming it will be the first.
However, with MTN and Rocket Internet divesting their shares in Jumia, investors may no longer believe in such optimism.
Austin Avuru retires as CEO of Seplat petroleum, to receive huge benefits
According to the notice, Avuru will be considered a "good leaver" on his retirement.
Co-founder and Chief Executive Officer of Seplat Petroleum Development Company Plc, Austin Avuru has retired as CEO of the company, but will remain on the board as a Non-Executive Director.
According to a notice sent to the Nigerian Stock Exchange and signed by the company secretary Mrs Edith Onwuchekwa, the resignation took effect on July 31, 2020.
What this means
According to the notice, Avuru will be considered a "good leaver" on his retirement and receive his remuneration and benefits as such.
The Remuneration Committee has confirmed that Avuru will receive "a lump sum payment in lieu of notice equal to his salary, benefits, and pension allowance until November 18, 2020" as well as other security and travel benefits.
He would also receive a loss of office payment equal to 12 months' salary, as compensation and in accordance with the Nigerian market practice.
In line with the provisions of the Directors' Remuneration Policy approved by shareholders of the Company at its 2018 AGM, he will also receive a pro-rata bonus (in cash) to reflect his time as CEO during the financial year, and same "will be provided in the Company's Directors Remuneration Report for 2020 and subsequent years".
Seplat will also vest awards made in form of deferred shares in 2019 and 2020 at the normal vesting dates, and subject to the achievement of the relevant performance conditions, and Avuru will be subject to the post-employment shareholding requirement for two years.
The company management and board appreciated Avuru for his 'excellent leadership' in growing the company to become a notable player in the Nigerian and wider African hydrocarbon industry.
Backstory
On November 18 2019, Seplat Petroleum Development Company Plc announced that Mr Austin Avuru will be retiring as CEO at the end of July 2020.
This is in line with Avuru's earlier plans to retire sometime around his 62nd birthday.
Just in: Buhari orders payment of stranded NDDC scholarship students, commision gives reason for delay
The delay, it was revealed, was caused by the sudden death of the then EDFA of the commission.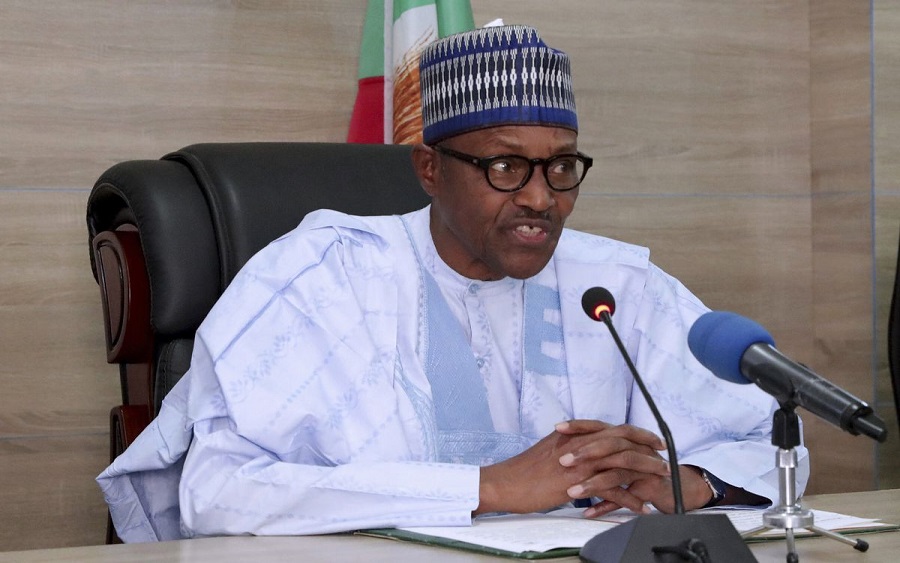 President Muhammadu Buhari has ordered the Niger Delta Development Commission (NDDC) to immediately pay the fees and stipends of the stranded Nigerian scholars who have been facing hardships abroad.
This was disclosed in a press statement by the NDDC and signed by the commission's Director for Corporate Affairs, Charles Obi Odili, on Tuesday, August 4, 2020.
Odili revealed that the delay in the remittance of the fees for these scholars was caused by the sudden death of the then Acting Executive Director for Finance and Administration, EDFA, of the commission, Chief Ibanga Etang.
Odili stated, "Under the Commission's finance protocol, only the Executive Director (Finance) and the Executive Director (Projects) can sign for the release of funds from the Commission's domiciliary accounts with the Central Bank of Nigeria, CBN. With the death of Chief Etang, the remittance has to await the appointment of a new EDFA''
Odili stated further that, "Senator Akpabio, the Honourable Minister, said President Buhari who has been briefed on the protest by students at the Nigerian High Commission in London, has ordered that all stops be pulled to pay the students by the end of this week. We expect a new EDFA to be appointed this week. As soon as that is done, they would all be paid."
It would be recalled that the plight of the Nigerian scholars came to the fore after it was revealed, the terrible conditions they were going through in foreign countries since not being able to pay their tuition fees. These revelations caused outrage on social media with many blaming the government for not caring enough for its people.
The non-payment of the allowances and tuition fees of the students by NDDC is coming amid the corruption and financial mismanagement allegations that have been rocking the commission for some months now.
The students said they are going through a lot of hardship due to lack of funds from the NDDC and are unable to engage in menial jobs to survive because of the impact of the coronavirus pandemic.
Following up with its own intervention, the Chairman of Nigerians in Diaspora Commission (NIDCOM), Abike Dabiri-Erewa, asked the NDDC as a matter of urgency to pay the allowances, tuition fees and other incentives of students under their scholarship scheme.
She said that last month, she wrote a letter to the Minister for Niger Delta Affairs, Godswill Akpabio, drawing his attention to the plight of the Nigerian students under the NDDC scholarship scheme in Europe.
NIPOST's new charges could have ruined the e-commerce/logistics industry
The backlash NIPOST got from SME proved enough to get the attention of the FG.
The Nigerian Postal Service introduced new charges that would cause an increase in the costs of licensing for logistics and courier service providers which resulted in major outrage all over the internet and rightly so.
According to the Vanguard, International courier services like DHL and UPS were expected to pay N20M for a new license and N8M annually while national service providers were to pay N10M for the license to operate and N4M for annual renewal. As for the logistics companies operating within regions, they were to pay N5M for license and N2M annually while firms operating within states got N2M for licence and N800,000 for renewal. Courier firms within municipalities were to pay N1M license fee and N400,000 annually and for SMEs, the license was set at N250,000 while the annual renewal is N100,000.
Reportedly, the General Manager, Corporate Communications, Franklin Alao, said in a statement that the new regulations were not planned to frustrate ease of doing business rather they aimed to promote growth of MSMEs. He said, "It is part of the strategies to ensure effective service delivery as consumers would know the capacities of the operators they are dealing with… Kindly note that consumers of the courier service would be better off as this will drive charlatans out of the industry. Genuine and serious operators would come back to celebrate this move."
Fortunately, all through last week, the backlash NIPOST got especially online from SME proved enough to get the attention of the Federal Government because as the Premium Times reported, on Saturday, Isa Pantami, the minister of communication and digital economy rejected the proposed increment on the fees for courier services companies by the Nigerian Postal Services (NIPOST).
Pantami said in a tweet, "Our attention has been drawn to an increase of license fee, which was not part of the regulation I earlier approved for you… Your Chair and PMG were yesterday contacted to put the implementation on hold and send a report to our ministry by Monday. Best Wishes". Pantami also said "I know the economic challenges of NIPOST. However, looking at the economic hardships of our citizens, we need to suspend any move."
This could have been really bad
The increase in charges would affect three main industries in the economy: e-Commerce, SMEs and ride-hailing.
On Tech Round Up, we discuss time and again how the e-Commerce growth in Nigeria is directly propositional to logistics. As a statement of fact, an e-commerce firm's level of functionality is heavily based on the strength of their logistics abilities. In essence, e-commerce will not work without the backing of an effective logistics structure.
With Covid-19 came a boom in the Nigerian e-commerce space. Last week, we discussed the increasing interests in M&A deals as MumsVillage and Baby Bliss merged to form the Bliss Group. Also, many consumers had since the lockdown, become dependent on online shopping- this without a doubt will affect these groups of individuals if the government should let this charge increase happen. It will without a doubt increase the prices of goods online and eventually, the boom in online shopping culture may drop drastically.
Small businesses are the backbone of our nation and the same can be said for most economies around the globe, this kind of outrageous increase on charges will only further discourage these already struggling businesses from operating. This increase in fees, if the minister had not interfered would have only made the entire situation of our economy worse. Allegedly, NIPOST had already started seizing delivery motorcycles and demanding fees up to N250,000 from some businesses. This is a lot of money right now especially with most of these small businesses and companies moving their operations online and using logistics to delve into untapped audiences.
The Ride-Hailing Businesses too since the beginning of 2020 has had to readjust, restructure and reevaluate a lot of their offerings. For those firms who have delved into the logistics space full time, these charges may have completely ruined their already slim chance of surviving.
It is a struggle out in these streets. Nigerians and the Nigerian economy has suffered severely in these last few months due to the pandemic- businesses, companies, industries and individuals have been left to bear some great losses and it seems the not so great news keeps on coming.
Another reason why this agenda to increase fees appeared fishy was because they seemingly announced this right after the NIPOST had purchased a fleet of delivery motorcycle- so was it their intent to intimidate or maybe strong-arm the competition and monopolize the sector? Maybe we will never know but it definitely did not sit well with many Nigerians, hence the outrage on the internet.
Even if these charges do get implemented, the NIPOST needs to allow enough time for the economy to stabilize rather than implementing an outright increase that could result in the shutdown of operations of those involved in logistics. There are smarter more mutually productive ways to coexist. These governmental bodies need to figure these out and implement them, it is important for governments and industries to work together to manage the changes that will improve our economy.