Fifty important skills that will earn Nigerians Forex
Earning money in foreign currency is a smarter way to beat inflation and earn amounts significantly higher than the minimum wage.
The country is getting tougher economically with every passing day. It seems like no matter  how hard one tries sometimes to make ends meet, things simply do not just seem to add up. Indeed, making money is not easy. Therefore, one has to think outside the box.
Earning money in foreign currency is a smarter way to beat inflation and earn amounts significantly higher than the minimum wage.
Upwork: Recently, I was going through the website of Upwork — the largest freelancing website in the world, where you can get paid no matter where you are located for doing jobs online.
In-demand-jons: The website releases a quarterly skills index report showing the biggest in-demand-skills. So, I gathered all the quarterly reports for 2018 and aggregated 50 skills I feel Nigerians can learn to make money depending on what area piques their interests.
It is easy and cheap to learn these skills: Some of these skills can be learned in less than 4 hours for free online or very minimal cost of say $15. More importantly some of these skills show the future of jobs, therefore it is paramount for us youths to position ourselves strategically right now to take advantage of the ability to earn foreign exchange and also secure our place when it comes to global competitiveness.
Below are the skills I aggregated:
Blockchain
eLearning
Content Strategy
Certified Information Systems Security Professional (CISSP)
Risk Management
Product photography
Dropbox API
Equity Research
Iphone UI Design
Molecular Biology
Enterprise Architecture
Art Direction
Computer Vision
Subtitling
Voice Over
Amazon DynamoDB
Tensorflow
Microsoft Power BI
Augmented Reality
Chatbot development
Media Buying
Customer Retention
Articulate Storyline
HR Consulting
Google Cloud Platform
Oculus Rift
Proposal Writing
Vuforia
Instructional design
Lesson plan writing
Google App Engine API
js framework
Hadoop –
Digital Signal Processing
Intercom
Interactive advertising
Invision
Employee Training
OAuth
Autodest Revit
App Store Optimisation
React Native
Go Development
Scala Development
Instagram API
Adobe Premiere
Machine Learning
3D scanning
Social Customer Service
Learning Management Consulting
To view the complete skills index by quarter, visit the links below;
https://www.upwork.com/press/2018/05/01/q1-2018-skills-index/
Katsina State records fastest growth in mobile internet subscribers in Nigeria
Nigeria has a total of 136.2 million mobile internet subscribers as at 2020 Q1.
Katsina State recorded a massive 41.46% jump in the number of mobile internet subscribers the fastest growth by any state in the country. This is according to data from the National Bureau of Statistics. The data focus on mobile internet subscribers via GSM phones.
Katsina state recorded 3.679 million internet subscribers in the first quarter of 2020 compared to 3.17 million and 2.6 million subscribers in the 4th quarter and 1st quarter of 2019 respectively. This represents a 15.8% jump quarter on quarter and 41.5% jump year on year. No other state comes close.
Edo State was however second year on year recording a growth of 36.8% to 4.3 million internet subscribers. Katsina was also recorded the fastest growth quarter on quarter followed by Sokoto State.
Nigeria's Mobile Internet Subscribers Data
According to the data from the NBS, the total number of internet subscribers in Nigeria as at the first quarter of 2020 is 136, 203, 231. This compares to 126, 078, 999 in the 4th quarter of 2019 and 116, 310, 154 in the first quarter of 2019. This represents a QoQ growth of 8.03% and year on year growth of 17.1%.
Nigeria's commercial cities of Lagos, Rivers State, FCT and Kano also recorded growth in internet subscribers year on year.
Lagos State 
Subscribers – 17.02 million
YoY Growth – 7.16%
Rivers State
Subscribers – 5.12 million
YoY Growth – 9.77%
Kano
Subscribers – 8.33 million
YoY Growth – 33.19%
FCT
Subscribers – 6.13 million
YoY Growth – 13.3%
Growth by Geopolitical Zones
We also observed the North West still retains the number one position in terms of internet subscribers per geopolitical zone with 46.9 million subscribers out of a total of 136.2 million in the country. The North-Eastern part of the country recorded the fastest growth of 23.3%. See below;
Internat Subscribers by GSM Companies
MTN continues to lead with 57.2 million subscribers. They also grew the fastest YoY by 23%
MTN – 57,282,123
GLO – 33,871,456
AIRTEL – 36,827,677
9MOBILE – 7,762,068
Others – 459,907
Total – 136,203,231
Upshots: Internet subscriber's growth in Nigeria continues to record double-digit growth and one of the fastest in the world. The competition for mobile data subscription is intense and could end up being a winner take all activity. As GSM companies move in search of growth, the North seems the area with the most potential for double-digit subscriber growth.
COVID-19: Minister of Power instructs contractors back to site as lockdown eases
The power minister gave the directive during an inspection visit to the new Gagarawa 2.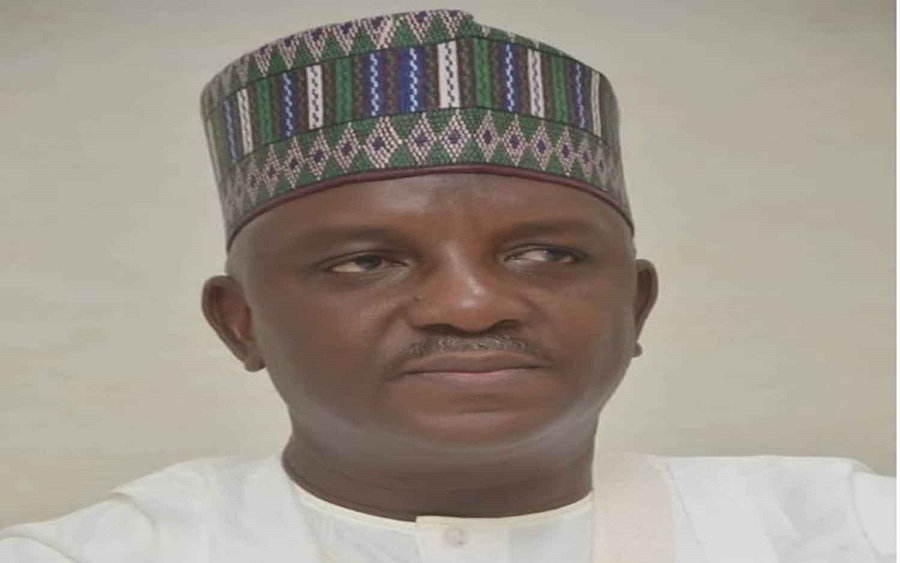 The Minister of Power, Sale Mamman, has asked all contractors handling power projects across the country to return back to project sites following the gradual relaxation of the lockdown by the Federal Government, due to the coronavirus pandemic.
The directive from the minister was contained in a press statement by the Special Adviser to the Minister on Media and Communications, Aaron Artimas, on Sunday, July 12, 2020, in Abuja.
The power minister gave the directive during an inspection visit to the new Gagarawa 2 by 60 Mega Volt Amp (MVA) 132/33 Kilo Volt Sub-station being constructed by the Transmission Company of Nigeria (TCN) in Jigawa.
Mamman, lamented the negative impact of the coronavirus pandemic on the power sector, pointing out that the sector was among the worst affected with the entire value chain directly or indirectly counting losses.
The Minister in the statement said, ''I can tell you that the impact of the pandemic is huge in the power sector as a real service provider. We, however, have joined the government effort to restart the economy with the easing of the lockdown and opening of the interstate road.''
"I direct all contractors handling power projects to return to sites and work assiduously to recover from the losses recorded during this lockdown," he said.
Mamman said the Gagarawa Sub-station project would boost power supply in over 7 local government areas including an industrial area.
On his part, the Jigawa State Governor, Abubakar Badaru, who was part of the inspection team, commended the power minister's effort at ensuring completion of these projects that have been on for over 20 years.
The News agency of Nigeria (NAN), reports that the sub-station is 99% completed and has been energized.
The acting Managing Director of TCN, Suleiman Abdulaziz, who was also part of the inspection asked for speedy completion of similar sub-station across the country.
How to protect your bank accounts from hackers and fraudsters
Cybercriminals have been on the prowl trying to steal, even as banks intensify efforts to warn customers.
There has never been a time we should all be more concerned about the security of our bank accounts. There are too many scammers/internet fraudsters on the prowl, and they are constantly devising new sophisticated methods to steal your money.
In April this year, the Central Bank of Nigeria (CBN) issued a fraud alert to the Nigerian public about the alarming rate of cybercrime activities in the country. According to the apex bank, cybercriminals resorted to taking advantage of the COVID-19 pandemic to defraud citizens, steal sensitive information, or gain unauthorized access into computers or mobile devices using different techniques. You may keep up with that by clicking here.
In the weeks and months that followed CBN's fraud alert, deposit money banks in the country have all intensified efforts at educating/encouraging their customers to become more careful and protective of their bank accounts. Numerous hands-on tips have also been emailed to these customers by the banks. In this article, we have summarised some of these tips, as you can see below:
Never disclose your mobile app activation code to anyone over the phone, via SMS, email, or in person. Be warned!
Never reveal your card number, OTP, Pin, or password to anyone over the phone, via SMS, email, or in person. Do not do this, even when the person requesting for such details claim to be from your bank's headquarters!
Desist from clicking suspicious links or downloading attachments and apps from unknown sources!
Do not entertain unsolicited phone calls, SMS, or emails asking you personal details about yourself or asking for information about your bank accounts!
Again, do not fall for fraudsters' phishing baits. They are smart and you should be ten times smarter than them!
Update your security software by installing the latest updates of your operating system and mobile banking app.
Avoid unsecured wifi!
Do not perform sensitive financial transactions using public wifi or networks you do not know the source. Do not let your love for free things expose you to risks!
Instead, use a secure connection whenever you perform online transactions.
Remember, you worked hard for your money and the economic situation in the country at the moment is hard. It would, therefore, be a shame to have your money stolen just because you were careless for a moment. This is why you must do everything possible to protect your bank accounts.