Foldable Phones: Is Nigeria ready for the new mobile innovation?
Samsung Galaxy Fold and Huawei Mate X are the new kids in the block.
In 2006, when Nokia released its N93 model, screen folding wasn't among its features; still, its specification wowed the mobile phone market — a phone that could be folded into a camcorder. It was an innovation that couldn't be matched. If only we knew the plans technology had in store, such a thought would have been brushed aside.
Fast-forward to the 21st-century, technology has aided human imagination to run wild, Samsung and Huawei's recent innovations serve as proof. The quest to be the first with disruptive products has given birth to new innovations like the Samsung Galaxy Fold and Huawei Mate X foldable phones.
Why the hype for foldable smartphones? 
Recently unveiled to smartphone enthusiasts in search of something new, different, and with the wow factor, the foldable smartphone model has been the talk of the town among markets globally. With the market size of about 20 million smartphone users, Nigeria is not left out.
Foldable smartphones are not new, but they are barely months old among gadgets enthusiasts. The first was unveiled to the markets by a California-based start-up, Royale, back in November 2018, in Beijing, China.
The FlexPai mobile phone was made available to consumers in a flash sale, with the price ranging from $1,295.49 to $1,871.33 (8,999 to 12,999 yuan), and the company disclosing that delivery of the smartphone would start in December 2018, as reported by CNBC.
Foldable or bendable, depending on your preferred word, the innovation is a break from the norm. It is urbanisation making its presence felt in the traditional mobile phone market. Pre-foldable phones, the market was flooded with single and tablet products, but now, smartphone users have two-in-one smartphone options.
The foldable phone functions as a portable device and a high-definition large screen tablet, with the capability to support dual-screen use, but still fit perfectly in your pocket (depending on your trouser size).
Separating hype from fact
Though Samsung and Huawei were beaten to the market by a little-known tech start-up, that's no cause for alarm. Before Samsung and Huawei unveiled their foldable phones, you probably had no idea that the product was already in the mobile market; that's what global brands bring to the table. Their spotlight makes an already existing product new.
The hype is all that is known now, while the details are somewhat limited, as these two global brands are yet to make their products available in the mobile market. Even during the unveiling, Samsung didn't provide the opportunity to have a feel of their Galaxy Fold.
After the public presentation of Galaxy Fold, it wasn't made available at their presentation stand, giving room for speculations that the product might not deliver the hype as expected by phone enthusiasts. The only person that had a feel of the phone was the company representative who made the presentation to the audience.
It should be noted that phone enthusiasts are often advised to separate emotion from presentation, as they are often well-thought-out, designed and well-structured to wow the audience. No smartphone company presents its innovations to displease the audience.
While for Huawei's Mate X, the longest some journalists were allowed to experience the innovation was within a few minutes. What satisfaction is derived from a test run of a new and unfamiliar smartphone? So, while the hype is creatively documented, the facts are limited to the written specification and features.
Effect of being the first
Though Royale's foldable phone beat Samsung and Huawei to the market, its Flexpai, according to an industry expert, CNET, was plagued with some flaws, with its promising hardware beset by buggy software that wasn't quite ready to handle the new design.
Being the first has its drawbacks, so Samsung and Huawei have given the notion that theirs might just be on queue behind Flexpai by not making people's imaginations go beyond the well-padded video and photo presentation.
There have been occasions where phone manufacturers recalled their products from the market due to manufacturing defects, like the Samsung Galaxy 7, which exploded after the battery generated excessive heat, and sometimes, resulted in fires.
Buy or Not
This is a new innovation. Be patient to avoid getting your hands burnt. Most of the first rollouts might be test runs, so it's advisable to wait for post-launch reviews before you invest over N720,000 on a phone.
How will the Nigerian market react to foldable smartphones? 
Samsung Galaxy Fold
Foldable phones are not the next wave in the Nigerian mobile market because of the price and luxury symbol they portray. Though there are luxury phone users like the iPhone generation, the excitement about the iPhone can't be compared to the wave of the Galaxy Fold.
Samsung users are used to portable smartphones, and this innovation is not strong enough to disrupt the culture. Coupled with the cost and the popular belief that Samsung sells screens rather than phones, these are likely to cast doubt on the interest of smartphone users in Nigeria, where products are relatively on the high side.
But Samsung is one of the largest phone brands in the world, and if there's one thing that a household name does, it is to sell products. The phone launches on April 26.
Huawei Mate X
Huawei is a global brand, but compared to Samsung, it's yet to penetrate the Nigerian mobile phone market, mostly due to its positioning as a luxury brand which pits it against the likes of iPhone.
Huawei might hit a milestone with its fold model in the Asian and Western market, but its sales in Nigeria might be a rough drive as it will be competing with a household name called Samsung.
Compared to Galaxy Fold, Huawei's Mate X is thinner, has a bigger screen, and folds flatter, but the price, which would have been its saving grace among first adopters weighing prices, is higher than Galaxy Fold.
Possible competitors
Foldable phones might be the next wave in the global mobile market, but little success might be recorded in the Nigerian mobile market, because not all low-cost brands like Infinix, Tecno, Nokia, and many more will be quick to invest in such a wave, considering their target market which revolves around low budget or middle-class smartphone users.
The number of smartphone users has grown tremendously as a result of the entry of low budget smartphones, and it won't grow if all brands decide to phase out the traditional portable smartphone devices for foldable phones which cost about $2000 and more (over N720,000). E-commerce platform, Jumia in its 2018 Mobile Report stated that Infinix is its highest purchased smartphone in Nigeria.
Samsung Galaxy Fold Specs 
Display size, resolution: 4.6-inch Super AMOLED; 7.3-inch QXGA+ Dynamic AMOLED
Mobile software: Android 9.0 with Samsung One UI
Camera: 16-megapixel (ultra wide-angle), 12-megapixel (wide-angle), 12-megapixel (telephoto)
Front-facing camera: Two — 10-megapixel, 8-megapixel 3D depth
Processor: Octa-core Qualcomm Snapdragon 855
Storage: 512GB
RAM: 12GB
Expandable storage: None
Battery: 4,380
Fingerprint sensor: Right side of phone
Special features: Foldable display, wireless charging, fast charging
Connector: N/A
Product price: (USD) $1,980
Huawei Mate X Specs
Display: 6.6-inch (2,480×1,148 pixels); 6.38-inch (2,480×892); 8-inch OLED (2,480×2,200)
Camera: 4 rear cameras
Mobile software: N/A
Front facing camera: At least one
Storage: 512GB
RAM: 8GB
Fingerprint: Fingerprint reader integrated into power button
Processor: in-house Kirin 980 processor
Special features: Foldable display, fast charging
Connector: USB-C
Battery: 4,500-mAh capacity split between two batteries
Product price: $2,600
KPMG, PwC, Accenture prepare to become Crypto auditors
Big Four firms and other leading brands are working with several crypto and blockchain firms on ways to combat interoperability, regulatory challenges and development of the technology.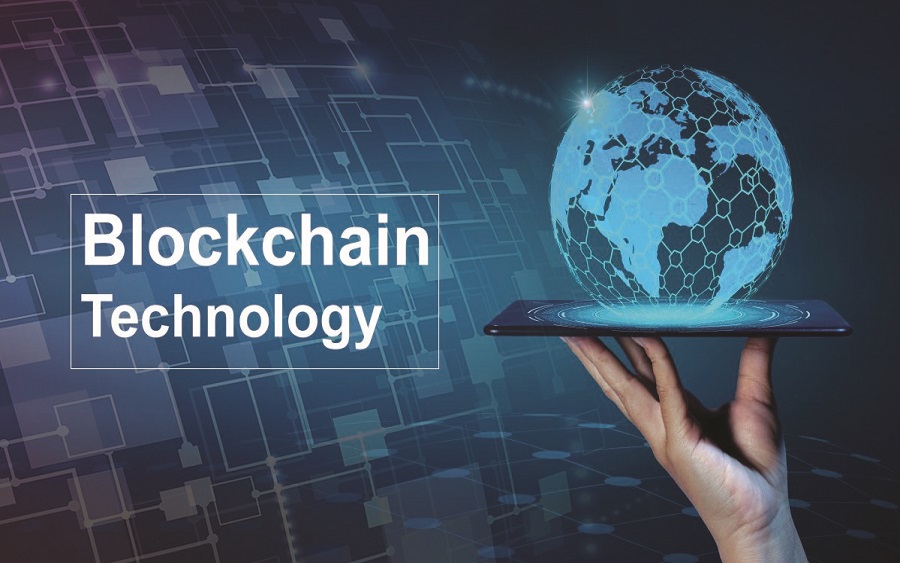 No doubt, the Blockchain technology, along with the adoption of cryptocurrencies, is getting bigger. The business end of the market is expected to reach $21 billion over the next five years.
Expectedly, professional services giants are now taking a larger role in tackling new challenges in the market, the Big Four firms and other leading brands are working with several crypto and blockchain firms on ways to combat interoperability, regulatory challenges and development of the technology.
Henri Arslanian, PwC's global crypto leader, told Cointelegraph that the Big Four firms majorly have a vital role in the advancement of the cryptocurrency ecosystem, saying:
"Although Bitcoin was designed with a trustless ideology, the reality is that the industry still requires trusted entities to catalyze the development of the ecosystem."
READ ALSO: Positive outlook as Africa FinTech attracts over $100 million in investments
Arslanian added that when he first joined PwC years back, few people took crypto seriously. However, he saw an increasing demand for crypto assets, with some businesses starting to accept Bitcoin payments from clients.
"Over the last couple of months, we've expanded our work. We recently closed the first-ever crypto fundraising deal at PwC, in which we led a $14 million Series A round for a Swiss-based crypto firm with Asian family offices. We are also the auditor for BC Group, a publicly listed crypto company in Hong Kong."
BC Group CEO, Hugh Madden, also said that BC's vision was to make use of crypto assets in Asia's financial market. In turn, BC Group must set standards for compliance, security, and performance. Madden buttressed on the role of audits play by saying:
"Auditing, like regulatory clarity, provides confidence to all stakeholders that companies are operating transparently and adhering to expected industry standards. As the business of digital assets continues to grow and mature, and compliance and regulatory standards become more robust, auditors will continue to play a pivotal role."
READ MORE: Blockchain technology expected to tackle Africa's challenges across industries
KPMG United States blockchain audit leader, Erich Braun, further contributed by saying that a business's blockchain system should be developed with the intent to meet both accounting and operational needs to meet with accounting standards:
"SEC issuers will want to design blockchain technologies to support the entity's internal control over financial reporting. Being able to prove how these technologies achieve their aims in a well-controlled environment is critical to a successful blockchain strategy. If the technology is not auditable, the immense benefits it brings, such as increasing efficiencies and cutting costs, may not be realized."
Henri Arslanian, added in his closing remarks that the Big Four firms are indeed the most important players for the crypto asset space. He said:
"I believe the Big Four firms will serve as the bridge between the crypto ecosystem and the institutional world. It is good for both the crypto ecosystem and for professional services firms like ours as a new source of clients that we can help."
What you need to know as banks rebrand CBN intervention funds to woo borrowers
CBN is releasing cheap funds to strategic sectors of the economy to hopefully restart the economy and possibly save the Nation from looming recession.
If like me you follow Nigerian Banks across social media networks, then like me you must have rebroadcasted some of their colorful advertising telling the world of their low-interest loans to fight COVID- 19, and hopefully restart the economy. One thing you must have noticed, however, during those rebroadcasts is how highlights of the advertisements- rates, tenor, and target industries- are the same no matter the brand.
Well, that is because the Banks are all advertising the same product; CBN's intervention funds.
READ MOREL: El Rufai declares zero RoW charges for broadband infrastructure in Kaduna
What does that mean?
CBN in a bid to reclaim the economic frontiers already lost to the COVID- 19 pandemics is releasing cheap funds to strategic sectors of the economy to hopefully restart the economy and possibly save the Nation from looming recession.
In April 14, 2020, a press release by the CBN Governor titled "Turning the COVID- 19 tragedy into an opportunity for a new Nigeria", he highlighted a three-phase approach to tackling the pandemic to include an immediate, short term and medium term timelines of 0-3months, 0-12months and 0-3 years respectively. Critical to these phases are different aspects of the economy that need to be tackled in each phase. These key sectors include the health sector, manufacturing, and infrastructure, while others include agriculture and power.
(READ MORE: Covid-19: Timeline of every pronouncement made by Nigeria to support the economy)
To this end, the CBN has provided easily accessible loans to businesses in these sectors at below the market rate. These loans could either be overdrafts or long term loans that come with a moratorium, are accessible through the DMBs who assess the prospective borrower's creditworthiness, and pass the same to the CBN for ratification and approval.
The intervention funds are placed in the following categories: Micro, Small, Medium Enterprises Development Fund (MSMEDF), Commercial Agric Credit Scheme (CACS), and the Real Sector Support Facility (RSSF) which funds the N100billion credit support intervention for the health sector.
All the loans are reasonably priced at 9% except for the health sector loans which are presently 5% and will revert to 9% in March of 2021.
READ ALSO: Debtors Africa in partnership with Proshare Launches Searchable Database on Delinquent Debtors and Report on NPLs
Why the intervention?
Because the CBN believes that by accompanying these funds with the necessary policies and regulatory backings that they can revamp the Nigerian economy by fast-tracking the development of the Nigerian economy through these sectors. A move that will generate employment, diversify revenue base, provide input for the industrial sector and ultimately increase foreign exchange earnings.
This is what the CBN is all about.
What's in it for the Banks?
Apart from the obvious- a spread on the loan amount, commissions on transactions, and other ancillary charges, the Banks are also playing their roles in working towards a better economy where we can all thrive.
So, when next you come across such advertisements… tell the next person. Let's build a better economy together.
Covid-19 Update in Nigeria
On the 29th of May 2020, 387 new confirmed cases and 2 deaths were recorded in Nigeria bringing the total confirmed cases recorded in the country to 9,302.
The spread of novel Corona Virus Disease (COVID-19) in Nigeria continues to rise as the latest statistics provided by the Nigeria Centre for Disease Control reveal Nigeria now has 9,302 confirmed cases.
On the 29th of May 2020, 387 new confirmed cases and 2 deaths were recorded in Nigeria.
To date, 9302 cases have been confirmed, 2697 cases have been discharged and 261 deaths have been recorded in 35 states and the Federal Capital Territory.
Covid-19 Case Updates- May 29th 2020
Total Number of Cases – 9,302
Total Number Discharged – 2,697
Total Deaths – 261
Total Tests Carried out – 58.726
The 387 new cases were reported from 14 states- Lagos (254), FCT (29), Jigawa (24), Edo (22), Oyo (15), Rivers (14), Kaduna (11), Borno (6), Kano (3), Plateau (2), Yobe( 2), Gombe (2), Bauchi (2), Ondo (1).
READ ALSO: COVID-19: Western diplomats warn of disease explosion, poor handling by government
The latest numbers bring Lagos state total confirmed cases to 4377, followed by Kano (942), Abuja at 564, Katsina (358), Oyo (275), Jigawa (265), Borno (264), Edo (262), Ogun (246), Bauchi (236), Kaduna (232),  Rivers (190), Gombe (154), Sokoto (116), Plateau (101).
Kwara State has recorded 87 cases, Zamfara (76), Nasarawa (62), Delta (57), Yobe (49), Akwa Ibom (45), Osun (44), Ebonyi (40), Adamawa (38), Imo (34), Kebbi (33), Niger (30), Ondo (25), Ekiti (20), Taraba and Enugu (18), Bayelsa (12), Anambra (11), Abia (10), Benue (7), while Kogi state has recorded 2 cases.
Lock Down and Curfew
In a move to combat the spread of the pandemic disease, President Muhammadu Buhari directed the cessation of all movements in Lagos and the FCT for an initial period of 14 days, which took effect from 11 pm on Monday, 30th March 2020.
The movement restriction, which was extended by another two-weeks period, has been partially put on hold with some businesses commencing operations from May 4. On April 27th, 2020, President Muhammadu Buhari declared an overnight curfew from 8 pm to 6 am across the country, as part of new measures to contain the spread of the COVID-19. This comes along with the phased and gradual easing of lockdown measures in FCT, Lagos, and Ogun States, which took effect from Saturday, 2nd May 2020, at 9 am.
READ ALSO: Bill Gates says Trump's WHO funding suspension is dangerous
| Date | Confirmed case | New cases | Total deaths | New deaths | Total recovery | Active cases | Critical cases |
| --- | --- | --- | --- | --- | --- | --- | --- |
| May 29, 2020 | 9302 | 387 | 261 | 2 | 2697 | 6344 | 7 |
| May 28, 2020 | 8915 | 182 | 259 | 5 | 2592 | 6064 | 7 |
| May 27, 2020 | 8733 | 389 | 254 | 5 | 2501 | 5978 | 7 |
| May 26, 2020 | 8344 | 276 | 249 | 16 | 2385 | 5710 | 7 |
| May 25, 2020 | 8068 | 229 | 233 | 7 | 2311 | 5524 | 7 |
| May 24, 2020 | 7839 | 313 | 226 | 5 | 2263 | 5360 | 7 |
| May 23, 2020 | 7526 | 265 | 221 | 0 | 2174 | 5131 | 7 |
| May 22, 2020 | 7261 | 245 | 221 | 10 | 2007 | 5033 | 7 |
| May 21, 2020 | 7016 | 339 | 211 | 11 | 1907 | 4898 | 7 |
| May 20, 2020 | 6677 | 284 | 200 | 8 | 1840 | 4637 | 7 |
| May 19, 2020 | 6401 | 226 | 192 | 1 | 1734 | 4475 | 7 |
| May 18, 2020 | 6175 | 216 | 191 | 9 | 1644 | 4340 | 7 |
| May 17, 2020 | 5959 | 388 | 182 | 6 | 1594 | 4183 | 7 |
| May 16, 2020 | 5621 | 176 | 176 | 5 | 1472 | 3973 | 7 |
| May 15, 2020 | 5445 | 288 | 171 | 3 | 1320 | 3954 | 4 |
| May 14, 2020 | 5162 | 193 | 168 | 3 | 1180 | 3815 | 4 |
| May 13, 2020 | 4971 | 184 | 164 | 6 | 1070 | 3737 | 4 |
| May 12, 2020 | 4787 | 146 | 158 | 6 | 959 | 3670 | 4 |
| May 11, 2020 | 4641 | 242 | 152 | 10 | 902 | 3589 | 4 |
| May 10, 2020 | 4399 | 248 | 142 | 17 | 778 | 3479 | 4 |
| May 9, 2020 | 4151 | 239 | 127 | 11 | 745 | 3278 | 4 |
| May 8, 2020 | 3912 | 386 | 118 | 10 | 679 | 3115 | 4 |
| May 7, 2020 | 3526 | 381 | 108 | 4 | 601 | 2818 | 4 |
| May 6, 2020 | 3145 | 195 | 104 | 5 | 534 | 2507 | 1 |
| May 5, 2020 | 2950 | 148 | 99 | 5 | 481 | 2370 | 4 |
| May 4, 2020 | 2802 | 245 | 94 | 6 | 417 | 2291 | 2 |
| May 3, 2020 | 2558 | 170 | 88 | 2 | 400 | 2070 | 2 |
| May 2, 2020 | 2388 | 220 | 86 | 17 | 351 | 1952 | 2 |
| May 1, 2020 | 2170 | 238 | 69 | 10 | 351 | 1751 | 2 |
| April 30, 2020 | 1932 | 204 | 59 | 7 | 317 | 1556 | 2 |
| April 29, 2020 | 1728 | 196 | 52 | 7 | 307 | 1369 | 2 |
| April 28, 2020 | 1532 | 195 | 45 | 4 | 255 | 1232 | 2 |
| April 27, 2020 | 1337 | 64 | 41 | 0 | 255 | 994 | 2 |
| April 26, 2020 | 1273 | 91 | 41 | 5 | 239 | 994 | 2 |
| April 25, 2020 | 1182 | 87 | 36 | 3 | 222 | 925 | 2 |
| April 24, 2020 | 1095 | 114 | 33 | 1 | 208 | 855 | 2 |
| April 23, 2020 | 981 | 108 | 32 | 3 | 197 | 753 | 2 |
| April 22, 2020 | 873 | 91 | 29 | 3 | 197 | 648 | 2 |
| April 21, 2020 | 782 | 117 | 26 | 3 | 197 | 560 | 2 |
| April 20, 2020 | 665 | 38 | 23 | 1 | 188 | 466 | 2 |
| April 19, 2020 | 627 | 86 | 22 | 2 | 170 | 436 | 2 |
| April 18, 2020 | 541 | 48 | 20 | 2 | 166 | 356 | 2 |
| April 17, 2020 | 493 | 51 | 18 | 4 | 159 | 317 | 2 |
| April 16, 2020 | 442 | 35 | 13 | 1 | 152 | 277 | 2 |
| April 15, 2020 | 407 | 34 | 12 | 1 | 128 | 267 | 2 |
| April 14, 2020 | 373 | 30 | 11 | 1 | 99 | 263 | 2 |
| April 13, 2020 | 343 | 20 | 10 | 0 | 91 | 242 | 2 |
| April 12, 2020 | 323 | 5 | 10 | 0 | 85 | 228 | 2 |
| April 11, 2020 | 318 | 13 | 10 | 3 | 70 | 238 | 2 |
| April 10, 2020 | 305 | 17 | 7 | 0 | 58 | 240 | 2 |
| April 9, 2020 | 288 | 14 | 7 | 1 | 51 | 230 | 2 |
| April 8, 2020 | 274 | 22 | 6 | 0 | 44 | 226 | 2 |
| April 7, 2020 | 254 | 16 | 6 | 1 | 44 | 204 | 2 |
| April 6, 2020 | 238 | 6 | 5 | 0 | 35 | 198 | 2 |
| April 5, 2020 | 232 | 18 | 5 | 1 | 33 | 194 | 2 |
| April 4, 2020 | 214 | 5 | 4 | 0 | 25 | 185 | 0 |
| April 3, 2020 | 209 | 25 | 4 | 2 | 25 | 180 | 0 |
| April 2, 2020 | 184 | 10 | 2 | 0 | 20 | 162 | 0 |
| April 1, 2020 | 174 | 35 | 2 | 0 | 9 | 163 | 0 |
| March 31, 2020 | 139 | 8 | 2 | 0 | 9 | 128 | 0 |
| March 30, 2020 | 131 | 20 | 2 | 1 | 8 | 121 | 0 |
| March 29, 2020 | 111 | 22 | 1 | 0 | 3 | 107 | 0 |
| March 28, 2020 | 89 | 19 | 1 | 0 | 3 | 85 | 0 |
| March 27, 2020 | 70 | 5 | 1 | 0 | 3 | 66 | 0 |
| March 26, 2020 | 65 | 14 | 1 | 0 | 2 | 62 | 0 |
| March 25, 2020 | 51 | 7 | 1 | 0 | 2 | 48 | 0 |
| March 24, 2020 | 44 | 4 | 1 | 0 | 2 | 41 | 0 |
| March 23, 2020 | 40 | 10 | 1 | 1 | 2 | 37 | 0 |
| March 22, 2020 | 30 | 8 | 0 | 0 | 2 | 28 | 0 |
| March 21, 2020 | 22 | 10 | 0 | 0 | 1 | 21 | 0 |
| March 20, 2020 | 12 | 4 | 0 | 0 | 1 | 11 | 0 |
| March 19, 2020 | 8 | 0 | 0 | 0 | 1 | 7 | 0 |
| March 18, 2020 | 8 | 5 | 0 | 0 | 1 | 7 | 0 |
| March 17, 2020 | 3 | 1 | 0 | 0 | 0 | 3 | 0 |
| March 16, 2020 | 2 | 0 | 0 | 0 | 0 | 2 | 0 |
| March 15, 2020 | 2 | 0 | 0 | 0 | 0 | 2 | 0 |
| March 14, 2020 | 2 | 0 | 0 | 0 | 0 | 2 | 0 |
| March 13, 2020 | 2 | 0 | 0 | 0 | 0 | 2 | 0 |
| March 12, 2020 | 2 | 0 | 0 | 0 | 0 | 2 | 0 |
| March 11, 2020 | 2 | 0 | 0 | 0 | 0 | 2 | 0 |
| March 10, 2020 | 2 | 0 | 0 | 0 | 0 | 2 | 0 |
| March 9, 2020 | 2 | 1 | 0 | 0 | 0 | 2 | 0 |
| March 8, 2020 | 1 | 0 | 0 | 0 | 0 | 1 | 0 |
| March 7, 2020 | 1 | 0 | 0 | 0 | 0 | 1 | 0 |
| March 6, 2020 | 1 | 0 | 0 | 0 | 0 | 1 | 0 |
| March 5, 2020 | 1 | 0 | 0 | 0 | 0 | 1 | 0 |
| March 4, 2020 | 1 | 0 | 0 | 0 | 0 | 1 | 0 |
| March 3, 2020 | 1 | 0 | 0 | 0 | 0 | 1 | 0 |
| March 2, 2020 | 1 | 0 | 0 | 0 | 0 | 1 | 0 |
| March 1, 2020 | 1 | 0 | 0 | 0 | 0 | 1 | 0 |
| February 29, 2020 | 1 | 0 | 0 | 0 | 0 | 1 | 0 |
| February 28, 2020 | 1 | 1 | 0 | 0 | 0 | 1 | 0 |