Someone paid $308k fee for a $14 transaction, expensive mistake or donation?
Mistakes come in grades but a $308,000 mistake, that's a costly mistake!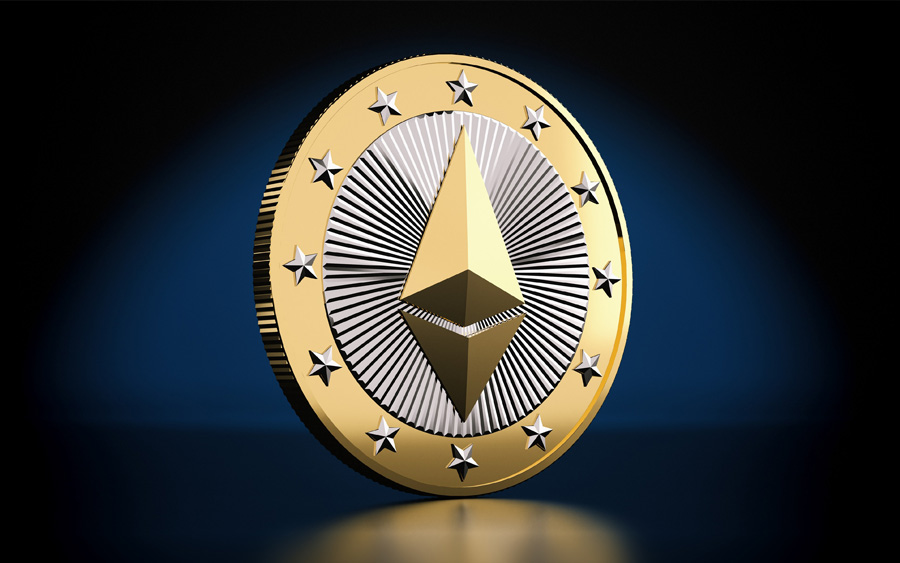 Mistakes come in grades but a $308,000 mistake, that's a costly mistake! That might have been the case of an anonymous sender who intending to send 0.1 Ether ($14.71/ N5,369.15) via the ethereum blockchain network ended up paying a transaction fee of 2,100 Ether ($308,000/N 112,420,000). Think of it this way, you send N500 to your guy, Friday, but instead of being charged N52.50 in fees you get charged N8,500,000 in fees.
Just like in the legacy financial systems where mistakes can happen they also happen in the cryptocurrency space as well. The mistake the user likely made was not setting the fee limit or entering some random figures when entering the details of the transaction.
Now hold on a minute before you start taking a jab at cryptocurrencies it is important you understand how the fee structure work?
Usually, when dealing with custodians (cryptocurrency exchanges like Quidax, Coinbase or Binance) the fee limits are already set at between free to $0.1, much like when sending money from your bank account to a different bank. However, if you have access to your private keys which is usually the case when dealing with decentralised exchanges or a hardware wallet like Ledger Nano or Trezor you get to set the limit or the amount to pay as gas for your transaction to be processed. The latter is likely what happened in this case.
One question you might ask is why couldn't the user go through the traditional methods of sending money to avoid any chance of making that mistake. Look at it this way, say you wanted to send money from Nigeria to Kenya, it would usually take you 3 days and about 10% in fees depending on the amount of money you want to send. However, done well with cryptocurrency (setting the right fee limit) that transaction would take less than 2 hours and less than half the fees.
Back to the mistake made by the anonymous user, though some say it was done intentionally as a sign of goodwill or a way of donating to the cause (Go crypto go) there are other ways that it could have been achieved rather than giving folks like you one more reason to raise an eyebrow at cryptocurrency.
But just in case you are like the unknown user and want to donate to the cause here's how to donate to the Ethereum Foundation and remember to check your transaction fee limit properly or use a cryptocurrency exchange that caps the fees so as to avoid donating on top of your donation.
---
This article is in partnership with Quidax. Quidax is a European based digital assets exchange with a focus on Africa. We provide a seamless platform for users to send, receive, buy and sell cryptocurrencies using their local currencies.
Satoshi Nakamoto highly unlikely to spend his 1.1 million BTC
Bitcoin's creator is highly unlikely to use his BTC, which has remained dormant since 2009, since the start of the flagship cryptocurrency. 
The Patoshi Pattern exposes the privacy flaws of an earlier protocol, v.01, to show evidence of blocks designed by Satoshi Nakamoto.  
According to Patoshi Pattern researcher, Sergio Demian Lerner, Bitcoin's creator is highly unlikely to use his BTC, which has remained dormant since 2009, since the start of the flagship cryptocurrency. 
Sergio Demian said: 
"Assuming Satoshi is Patoshi, I believe, based on the history of Satoshi coins, that Satoshi won't use his coins ever. Therefore, I think that there couldn't be a fairer and a more philanthropic way for Bitcoin to be born." 
What you need to know about Satoshi Nakamoto: Bitcoin was created in 2008 by an unidentified individual or group using the name Satoshi Nakamoto, in 2009. The source code was released as an open-source code. The digital coin (BTC) is created as a reward for a process known as mining. 
Last month, Bitcoin investors and traders invoked the Patoshi Pattern concept, to attribute 50 BTC mined during the early days of Bitcoin which suddenly moved last month, to the anonymous founder of the cryptocurrency.  
Sergio Demian Lerner downplayed such a hypothesis, explaining that the block responsible for the 50 BTC fell outside blocks mined using the Patoshi Pattern. 
The Patoshi Pattern depends on the assumption that Satoshi Nakamoto mined during the start of Bitcoin to confirm his concepts, and that he mined using v.01 of the Bitcoin Code.  
Tether expected to surpass Ethereum, based on strength of the U.S dollar
The organic growth of Tether's market capitalization is one of the major reasons for the gain Bitcoin (BTC) is presently having in the mid-term.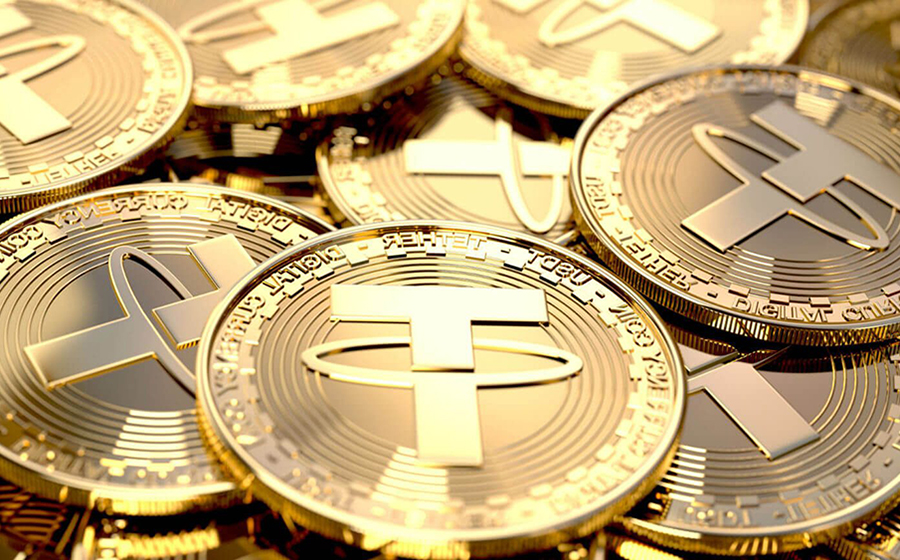 Tether, the third most valuable cryptocurrency with a market capitalization of about $9.1 billion, is expected to pass Ethereum ($27 billion)) as the number two cryptocurrency, on the strength of the dollar.
Bloomberg News reported recently that there is a high probability that it expects Tether (USDT) to outsize Ethereum (ETH) in market capitalization.
The report outlines the organic growth of Tether's market capitalization as one of the major reasons for the gain Bitcoin (BTC) is presently having in the mid-term.
"Interest in digital links to the dollar represents the need to handle and store value in the world's reserve currency without an intermediary." 
(READ MORE:Bitcoin loses $1500 in 3 mins, pigs get slaughtered in BTC market)
What you need to know: Tether is designed as a blockchain-based cryptocurrency whose digital coins in circulation are backed by the same value of traditional fiat currencies, like the U.S dollar, Japanese Yen, or the Euro. It trades under the ticker symbol USDT.
Recall that Nairametrics earlier reported how Tether had overtaken XRP (XRP) as the number three most valuable cryptocurrency by market capitalization. Bloomberg reports added that the momentum with the help of the U.S dollar is expected to make Tether gain and move to the second spot:
"Absent an unlikely reversal in predominant crypto trends, it should be a matter of time until Tether passes Ethereum to take the No. 2 spot in total assets behind Bitcoin. Receiving help from widespread adoption with a workable case as a proxy for the world's reserve currency, there seems little to stop the increasing adoption of the dollar-linked stable coin." 
READ MORE: Did Satoshi Nakamoto cause the panic sell-off in Bitcoin market
Also, Bloomberg's report expects Tether to rise based on Ethereum's limited upside. 
"We see little upside in the ETH price absent a rising tide from Bitcoin. The pre-eminent crypto is breaking away from the pack in terms of adoption and is supported by almost-ideal macroeconomic conditions for stores-of-value amid quantitative easing.  
"Tether is in a similar position. Strengthening Dollar Supports Stable Coins. The advancing dollar will fuel demand for the Tether stable coin, in our view. In terms of gold and Bitcoin, the dollar is depreciating, but it is going in the other direction vs. most other currencies.  
READ ALSO: Nigeria and China finalize currency swap deal; The low down explained
"The greenback appears best positioned as global currency values retreat, with all facing unlimited supply.  
"Tether and stable coins are gaining traction as vehicles for dollar exposure without intermediaries and for transferring value among the numerous highly speculative and volatile crypto assets." 
U.S regulator invites Banking and Crypto industry leaders for partnership
The OCC in America announced that it was working with banks and crypto firms on improving the technological cooperation in the financial system.  
The Office of the Comptroller of the Currency (OCC) in America, on June 4, announced that it was working with banks and crypto firms on improving the technological cooperation in the financial system.
The Advanced Notice of Proposed Rulemaking asks banks and industry leaders to respond to several questions notably:
"What activities related to cryptocurrencies or crypto assets are financial services companies or bank customers engaged in and what are the barriers or obstacles to further adoption of crypto-related activities in the banking industry?"
READ ALSO: 3 emerging cryptocurrencies to keep tabs on
Why this is happening: Regulators around the world have been increasingly looking at the fundamentals and benefits of adopting cryptos. Many have interpreted Brooks' (a former lawyer at Coinbase) hiring as the Comptroller of the Currency as evidence of greater interest in perfecting crypto capabilities into the American government's arsenal.
Speaking to Cointelegraph, Acting Comptroller of the Currency, Brian Brooks, said that yesterday's announcement would help to bridge the gap between finance and crypto. He said:
"Ways the cryptocurrency regime needs banking services, ways that they need to manage across the bank rails, etc. So we have affirmatively come out and said, give us information about what crypto needs from banking and banking needs from crypto because we want to really do something in that space."
(READ MORE: OmiseGO, a small digital coin up, 150% in less than 30 days, as Bitcoin fails to break $10,000)
He also added that figuring out the role of banks as custodians and where stable coins fit in were critical goals going into his term:
"The OCC, quickly under my watch, will get a position together as to what do we think about national banks as appropriate custodians for cryptocurrency. We do not have a view on that and I do not want to presume that but it is certainly an interest of mine from my past life that we need to come to ground on that. 
"And then there's the question of what do we think about stable coins? Are stable coins equivalent to currency or are the cash equivalents? Can they be held by banks in an awesome format or if they are held outside of a bank? Is that covered by banking regulations?"