Bet9ja replaces Payporte as Big Brother Naija sponsor
Nigerian sports-betting company, Bet9ja, has been announced as headline sponsor of the forthcoming season of the "Big Brother Naija" reality tv show.
Bet9ja is taking over from Payporte, who was the headline sponsor of Big Brother Season 3.
What happened to Payporte?
With every reality tv show comes an official sponsor, and for season 3 of Big Brother Naija which held last year, Payporte was the headline sponsor. It is pertinent to note that the Nigerian e-Commerce website was also the official sponsor of season 2.
Nigeria can boast of more than 20 functioning eCommerce websites. Arguably, Payporte being the lead sponsor of Big Brother Naija has brought a level of awareness to eCommerce in the country.
During the show's run, Payporte supplied housemates with many of their glamorous outfits. This served as models to promote the brand, the housemates, in turn, made viewers aware that ordering the same outfits was just a click away.
Shortly after the Big Brother Naija show, bankruptcy was alleged to have crippled its way into Payporte's business, as some staff members of Payporte called out their Chief Executive Officer (CEO), Eyo Bassey, over non-payment of salaries and owing large debts.
Iquo Okpo, a member of Payporte's staff, last year, took to social media to call out the company for not paying salaries. Okpo, whose Instagram handle is "@pizjay" made the revelation on Instagram in an open letter to the organisation.
According to Okpo, "employees of the organisation have been afraid to speak out for fear of being blacklisted by their employer". She claimed that Payporte has been owing staff for more than three months and has not remitted pension and tax for more than two years.
She also revealed that people who left the company 'voluntarily and involuntarily' are yet to be paid their outstanding wages.
In a series of tweets, it was alleged by the ex-staff members that the e-Commerce company's debt profile was close to a billion naira. According to the thread, Payporte was owing five Nigerian banks over N400,000,000. Rent owed for the company's head office in Lagos is alleged to be in the region of N52,000,000 while rent for an offline store in Lekki was N40,000,000. The company also owes some advertising agencies N50,000,000.

About Big Brother 
Big Brother is an adult reality tv show created by John de Mol of Endemol, originally broadcast in the Netherlands and subsequently syndicated internationally.  There have been over 400 seasons of Big Brother in over 54 countries and regions since its inception. The third season of Big Brother Nigeria held last year and was themed "Double Wahala."
Housemates live together for a specified time in a specially constructed house that is isolated from the outside world. The Housemates vie to be the last person standing so they can win big prizes on offer. Housemates are closely monitored 24/7 on cameras throughout the duration.
About Bet9ja
Bet9ja, which covers all the major sporting events across Europe and the world, is the registered trading name of KC Gaming Networks Limited.
KC Gaming Networks Limited holds the Lagos State Lotteries Board license, the Sportsbook and Gaming license issued by the State of Osun, and is licensed to operate in all states where sports betting is permitted in Nigeria.
What Nigeria is not getting right with PPPs
We need to develop greater capacity for our public service to engage in public private partnerships. PPP is not a gift. The public sector is not charity and so you need to understand what you are doing with them.
To achieve the Sustainable development goals, public-private partnerships (PPP) is not just an option for Nigeria but a necessity. That is because it is not possible for government alone to raise the kind of money needed for it.
According to Dr Joe Abah, Country Director, Development Alternatives Incorporated (DAI), the government needs to provide a safe and stable environment for the private sector to invest, and also restructure public-private partnerships in order to get more value out of it.
Speaking during a virtual conference on Saturday, he referred to a report from the United Nations general assembly which stated that Africa needs "an incremental amount from $200 billion to $1.3 trillion per annum to be able to achieve the SDGs".
This, he noted, calls for restructuring of public private partnerships, to harness the strengths of both sectors towards sustainable development.
"We need to develop greater capacity for our public service to engage in public private partnerships. PPP is not a gift. The public sector is not charity and so you need to understand what you are doing with them.
"We need to monitor performances very closely and that is one thing that the private sector does very well that we don't do in the public sector," he stated adding that the public sector needs to have delivery target tied to remunerations.
Removing socio-economic constraints
In his presentation, chairman of Citibank Nigeria limited, Yemi Cardoso stressed the need to remove constraints that hinder people from thriving.
"In one of the studies done where they looked at 8 high-growth countries, they discovered that there were no identical policies in all of them, but there was a common theme – liberate people from their societal economic constraints and they flourish," he said
He explained how tax rates and regulations that frustrate free enterprise could also impede a countries growth and pointed out countries that had removed such bottlenecks.
According to him, the negligible tax rates in Hong Kong are a source of encouragement to businesses, and so is the ease of doing business in Singapore.
"There is also Macedonia where the sectoral competitive strategy is focused on attracting foreign direct investment (FDI) in automotive industry. Malaysia has also reduced dependence on agricultural exports by paying attention to manufacturing," he added.
If Nigeria could focus on her competitive advantage, tweaking it as the time changes and attracting strategic investments to the country, she would well be on her way to economic prosperity.
Can a lower MPR rate really prevent this recession?
We are on the brink of a recession. Whilst policies like these could offer a buffer, the prolonged existence of the pandemic on the economy is one nail in the coffin that can only be halted by the provision of a vaccine.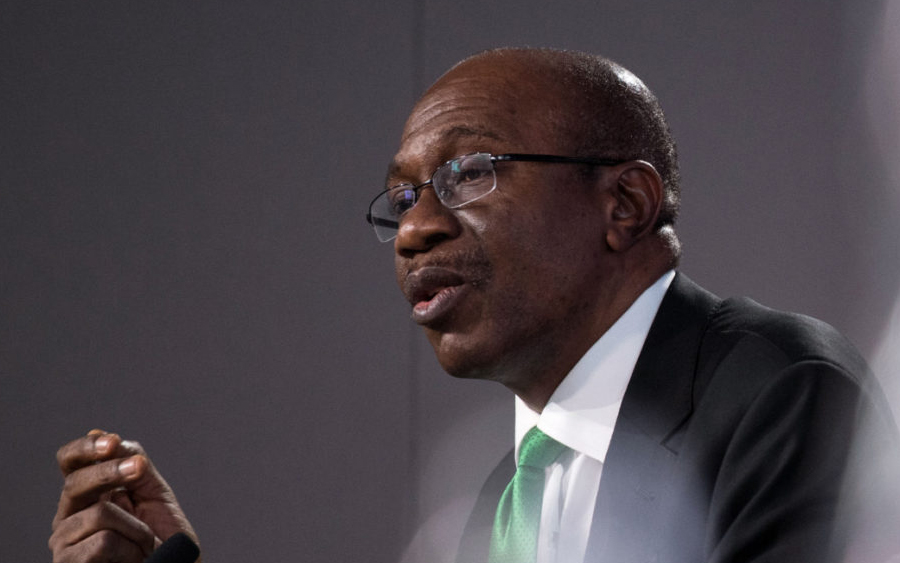 The world is in a fix. Covid-19, unprecedented as it is, has led to economic shocks owing to severe disruptions in the global supply chain, rising levels of corporate and public debt, rising levels of unemployment, negative shocks to commodity prices, and more. To cushion the negative impacts on economies around the world, global leaders have put policies in place hoping that it will stop or, at least, slow down the negative trajectory of these failing economies. It was in the same light that the Central Bank of Nigeria decided to lower the MPR rate to 12.5% from 13.5%.  
How 
the
 Decision Came About
In a meeting held by the CBN's Monetary Policy Committee (MPC) on Thursday this week, a majority of the members voted to cut the rate from 13.5% to 12.5%. During an earlier meeting held in March, the decision to hold rates had been unanimous. However, given the deepening challenges of the present time, seven out of the 10 members at the MPC meeting voted to cut the rate. Even more interesting is the fact that the rest of the panel opted for a more aggressive easing, with two voting for a 150 basis-point reduction and one for 200 basis points. 
Why 
the
 Decision Was Made
COVID-19's adverse effects on the global economy have been unprecedented and severe. During the meeting, which was broadcast live on Thursday 28th May, the MPC had noted key observations in the macroeconomic environment resulting from the adverse impacts of COVID-19 as well as the drop in crude oil prices. Some of the key highlights of the current economic situation include: 
The 

significant decline in 

Manufacturing and non-Manufacturing Purchasing Manager's Indices (PMIs) to 42.4 and 25.3 index points, 

respective

ly

, in May 2020, compared with 51.1 and 49.2 index points in March 2020.

 

The m

arginal growth in broad money (M3) to 2.66 percent in April 2020 from 2.42 percent in March 2020, largely due to increases in Net Domestic and Foreign Assets.

The significant growth of aggregate n

et 

c

redit by 8.07 percent in April 2020 compared wi

th 4.90 percent in March 2020 (still below

the indicative benchmark of 16.85 percent for the year.

 
The committee also mentioned the gradual improvement in macroeconomic variables, particularly the improvement in the equities market, the containment measures of the COVID-19 induced health crisis, as well as the impact of the increase in crude oil price on the external reserves. It also noted the stability in the banking system as shown by the increase in total assets by 18.8 percent and total deposits by 25.52 percent (year-on-year).  
Given the overall economic situation and its impact on the average Nigerian, the MPC was of the view that any tightening of policy stance is, for now, inappropriate as it will result in further contraction of aggregate demand, thereby leading to a decline in output – which is necessary to sustain the supply chain for growth recovery. For the option of holding previous policy stance, the MPC believed holding may indicate that the monetary authorities are insensitive to prevailing weak economic conditions. Also noteworthy is the fact that this move to cut rates have been carried out by many other central banks across the globe, including Australia, Malaysia, and the U.S. Federal Reserve. 
The 
Impact 
Of
 The Decision
The expected outcome of the decision of the CBN is to ensure that the economy reverses from the recession quickly. As such, the decision is geared towards stimulating growth and swift recovery. The cut, being the lowest in four years, rests on the optimism that it will possibly avert a recession. It, however, has its limitations. A clear challenge is the impact the rate cut will have on inflation which has been way above the target range of 6% to 9% for five years. There is also the issue of increasing pressure on the naira.  
The rising question is whether the rate cut will do enough to prevent a recession. This is an important question, taking into account the volatility in the crude market – a sector that accounts for about 90% of exports and more than half of government revenue, the fall in private sector credit of 61% from just a year earlier, as well as all of the same challenges that spurred the making of the decision in the first place.  
We are on the brink of a recession. Whilst policies like these could offer a buffer, the prolonged existence of the pandemic on the economy is one nail in the coffin that can only be halted by the provision of a vaccine. It is only when life reverts to normalcy that we can begin to undo the damage thus far.  
Why households that engage in subsistence agriculture are poor – Yemi Kale
"We established the poverty line at N137,430 and any individual or family that spends below this on food in a year will be classified below the poverty line."
Subsistence agriculture alone may never be able to sustain any household in Nigeria. This is according to Nigeria's Statistician-General and CEO of the National Bureau of Statistics (NBS), Dr Yemi Kale, who spoke during the Rauf Aregbesola annual colloquium earlier today. The event had the theme — Government Unusual: Innovative Economic Solutions to Unlock Mass Prosperity.
Using insights from the 2019 National Living Standards Survey, Dr Kale explained that households that are solely engaged in subsistence agriculture appear to have the highest levels of poverty. This set of families are followed by households with more than twenty members.
"This doesn't mean agriculture is a bad thing. It simply means the way we do agriculture in Nigeria has to be improved so that it does not become synonymous with poverty or we have to find other sources of income for farmers to supplement their standard of living," he said.
Speaking further, Dr Kale explained that the living standards survey, which was conducted in collaboration with the World Bank, started in late 2018 and ended in 2019. The survey utilized data from all states in Nigeria except Borno whose data was not considered credible enough given the security situation in the state. Kale said:
"We established the poverty line at N137,430 and any individual or family that spends below this on food in a year will be classified below the poverty line."
Given this yardstick, the survey established that at least 22.9 million Nigerians are living in poverty, with the bulk of this number coming from the rural areas and states with low indices on education, social welfare initiatives, employment, and income equality.
Formalising the informal sector
The informal sector comprises people who earn enough to keep above the poverty line on a daily basis, but not enough to sustain them in the event of a lockdown, as was seen recently in some states during the April COVID-19 lockdown. This is a problem that can only be solved if the informal sector becomes formalised, Kale said. In other words, formalizing this sector will help more daily wage earners stay above the poverty line. He made reference to the recent lockdown which incapacitated lots of daily wage earners in states such as Lagos.
Nigeria's poor versus other African countries
Making a comparison, Yale also noted that Nigeria's poor are poorer than their counterparts in South Africa despite the fact that the nominal size of Nigeria's economy is much larger.
He attributed this to findings which showed that Nigerians spend three times more on foods and consumables than all other items put together, as against countries like South Africa and Egypt where less is spent on food items.
"Nigerian remains Africa's largest economy, but per capita income is rather low for a country of this size, and the level of poverty presents a major development challenge" he noted.
Reducing unemployment – the fastest way out
According to Kale, the fastest way out of poverty is to reduce unemployment, as people will naturally have more to spend on their needs when they are employed. To support his point, Kalu cited five Nigerian states with the least poor people in comparison to the other states —Lagos, Delta, Ogun, Osun, and Oyo. Each of these states has fewer unemployment levels compared to the states with higher poverty rates such as Sokoto, Taraba, Jigawa, Ebonyi, and Adamawa states.
Other indicators which show similar trends across the states are education, and ease of doing business. The poverty rates are almost always higher where education is poor.
Increasing local production
Also making a presentation during the colloquium, Dr Joe Abah called for a review of the 1978 land use act which he said is limiting in its provisions. He also stressed that Nigeria needs to improve access to capital, raw materials, lands, and technological innovations so that production capacity can increase significantly.
"All of the richer countries simply produce more, and they produce more things that people want to buy and want to consume. It could be products or services. the higher your production capacity, the richer you are. if you cannot produce, you cannot develop your education or your health sector."
According to Abah, the cost of governance cannot be reduced without adopting some of the suggestions of the Oronsaye report, and restructuring the system for productivity. He said that "there is also a need to link budget and funding to productivity so that public sectors begin to understand that the more funding they require, the more they are expected to produce as well."
He also suggested that states should start focusing on their competitive advantage and use same to improve general productivity in their state.
Other panelists at the colloquium include Mallam Nasir El-Rufai, Governor, Kaduna State, Sen. Abubakar Bagudu, Governor, Kebbi State, Mrs. Hajara Adeola, CEO, Lotus Capital Limited, Mr. Bismarck Rewane, CEO, Financial Derivatives Limited, Dr. Joe Abah, Country Director, DAI, Dr. Yemi Cardoso, Chairman, Citibank Nigeria, with Boason Omofaye as the moderator.
You may watch the colloquium by clicking here.