Focus on CAP Plc: Painting Nigeria since 1957 
This week's Nairametrics company focus, Chemical and Allied Products Plc, is one of the biggest paint manufacturers in Nigeria.
The paint industry in Nigeria is a very competitive one. Numerous companies, both big and small, continuously push the boundaries through innovation in order to come up with the finest coat. Our company focus for this week, Chemical and Allied Products Plc, is one of such paint makers. But does the company have what it takes to survive and excel in a highly saturated market space? Well, let's find out.
Corporate information about CAP Plc
Chemical and Allied Products Plc, which is also known as CAP Plc for short, is a Lagos-based chemical company specialised in the manufacturing and merchandising of paints. The NSE-listed company, which is a leader in its sector, has a wide array of products which are relatively preferred by builders and home owners across the country.
A look back at the company's history
CAP Plc's history is traceable to 1957, when the British-owned multinational, Imperial Chemical Industries Plc, established a subsidiary in Nigeria and named it ICI Exports Limited. But eight years afterwards and five years after Nigeria's independence from Britain, the company's name was changed to ICI Nigeria Limited.
It should be recalled that following Nigeria's independence in 1960, a strong wave of nationalism and anti-western sentiments swept through every aspect of Nigeria's socio-economic life. The military governments in place at the time even made two indigenization decrees (in 1972 and 1977) which sought to transfer ownership of western-owned companies into Nigerian hands.
In compliance with these decrees, the British owners of ICI Nigeria Limited began the process of divesting their stake in the company. It started with a 40% divestment during the aftermath of the 1972 indigenisation decree, and then it soon got to a total divestment of 60% following the 1977 decree. The shares were, of course, acquired by Nigerians investors. It should also be noted that it was during this time that the company's name was officially changed to Chemical and Allied Products Limited through a special resolution that was reached by the new shareholders.
In the year 1991, the company became a publicly-quoted one, even as its equities were listed on the Nigerian Stock Exchange (NSE) the following year, 1992. Also in 1992, ICI Nigeria Limited divested its remaining 40% stockholding in CAP Plc, with UAC of Nigeria Plc buying up some 35.7% of the company's shares. UAC's shareholding in the company has been on the increase ever since, currently standing at 50%. This makes it the majority shareholder, with the remaining 50% shareholding privately owned by Nigerian investors.
The company's many notable products
As expected, CAP Plc has grown over the years to become one of Nigeria's leading paint manufacturers. In the same vein, it has a wide range of paint brands that meet the various painting needs of Nigerians.  Some examples of the company's current product offerings include:
Dulux Gloss
Dulux Matt Emulsion
Dulux Silk Emulsion
Dulux Weathershield Smooth Textured
Dulux Weathershield Text-matt
Dulux Weathershield Textured
Dulux Weathershield Ultra Textured
Caplux Paint, etc.
The company's target market
As one of the leading paint makers in Nigeria, CAP Plc has a target market that cuts across both private paint users and industrial ones. In other words, paints manufactured by the company are patronised by both everyday Nigerians seeking to paint their homes, as well as construction companies and real estate firms who build homes for the purpose of reselling.
To meet the demand for their products by ensuring adequate distribution across the country, the company has strategic distributors in major states and cities in all the geopolitical zones of Nigeria. These include the major cities of Lagos, Abuja, Port Harcourt, Enugu, Kano, Ibadan, etc.
The company's board of directors
Cap Plc's current Chief Executive Officer is Mrs. Oluwakemi Ogunnubi. She assumed office on the 1st of January, 2018, replacing the former CEO who resigned at the end of 2017. Mrs. Ogunnubi is a graduate of the Polytechnic of Ibadan and a chartered accountant. Prior to her appointment, she served in various capacities at UACN Group.
Other members of the company's board of directors are: Mr. Abdul Bello (Non-Executive Director), Mr Opeyemi Olukayode Agbaje (Non-Executive Director), Mr Solomon Ohiolei Aigbavboa, and Ambassador Kayode Garrick (Non-Executive Director).
Who are the company's competitors? 
The company is in competition with the likes of Paints & Coatings Manufacturers Nigeria Plc, Meyer Plc, Berger Paint Nigeria Plc, Premier Paints Plc, and Portland Paints & Products Nigeria Plc. Note that these are paint manufacturers that are listed on the Nigerian Stock Exchange. Others include Infinity Paints International Limited, Intercolour Industries Limited, Precious Paints Nigeria Limited, Sloak Paints Nigeria Limited, Trump Coat Paint, Powerseal Nigeria Limited, etc.
Appraising the company's recent financial performance
So far in 2018, CAP Plc has reported consistent financial growth, even better than the level of growth that was recorded during the comparable period in 2017. Revenue grew to N5.4 billion between January and September 2018, compared to the N4.9 billion worth of turnover that was recorded during the same period in 2017. Also, the company has reported a profit after tax of N1.2 billion for the third quarter of 2018, compared to N964 million that was reported during Q3 2017.
In conclusion…
It is safe to forecast that based on the company's performance so far this year, it is poised to outperform its full-year 2017 financial report. The company had recorded a 4.40% revenue increase in 2017 (i.e., N7.1 billion compared to N6.8 billion), though profit declined by 6.53% to N1.4 billion down from N1.6 billion.
Access Bank Plc reports profit of N40.9 billion for Q1 2020
Access Bank Plc recorded a profit after tax of N40.9 billion in the first quarter period ended March 31st, 2020, according to the company's latest earnings report which was released earlier this afternoon.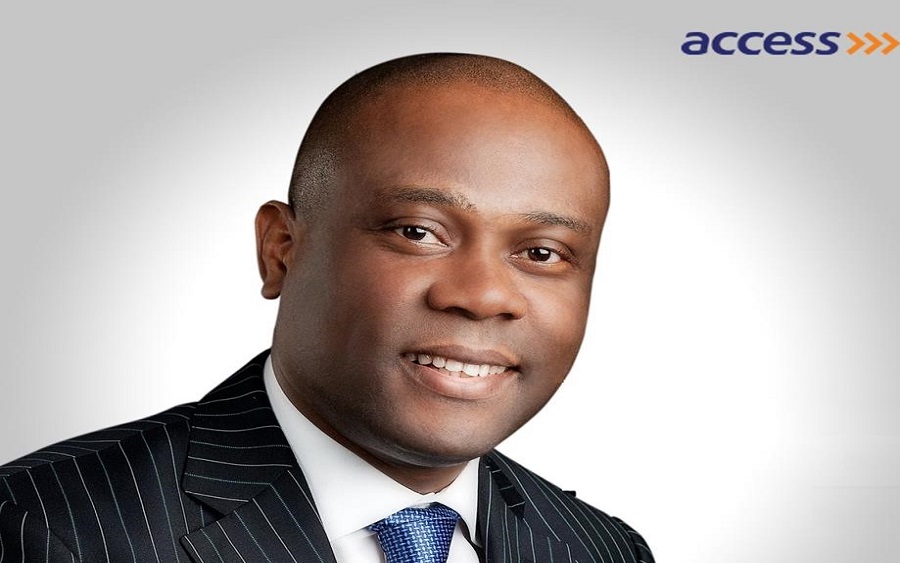 Access Bank Plc recorded a profit after tax of N40.9 billion in the first quarter period ended March 31st, 2020. This is according to the company's financial statement for Q1 2020, which was released earlier this afternoon. Other key details about the company's Q1 financial performance can be seen below.
Net Interest Income: Access Bank's net interest income for the period under review stood at N72.2 billion. This indicates a 27% increase compared to N56.8 billion that was recorded in Q1 2019.
Personnel and Operating Expenses: In Q1 2020, the tier-1 bank incurred a total cost of N19.6 billion in personnel expenses. This shows a 53.5% jump compared to N12.8 billion in Q1 2019. In the same vein, other operating expenses also jumped sharply to N63.5 billion, marking a 69.8% increase when compared to N37.4 in Q1 2019.
READ ALSO: Sterling Bank attempted to 'scam' its customers; but it's a drill
Profit before tax & profit after tax: Access Bank's profit before tax for Q1 2020 stood at N46.2 billion. This is 2.6% more than N45.1 billion reported in Q1 2019. On the other hand, profit after tax decreased slightly by 0.53% to N40.9, down from N41.1 billion.
Note that Access Bank's earnings per share (basic) for the period decreased to 121 kobo as against 139 kobo. Diluted earnings per share also decreased to 119 kobo in Q1 2020 as against 137 kobo in Q1 2019.
READ ALSO: World Bank says remittances to Nigeria, other LMICs will drop by 20% in 2020
You may download the full report right here.
SumoBank rebrands to SumoTrust, introduces bank account numbers
An online savings platform, SumoBank has rebranded as it metamorphosed to SumoTrust to continue the race of digital savings App in Nigeria.
The firm, launched its operation as a digital savings and investment platform, has grown from 0 to serving about 4000 customers.
An online savings platform, SumoBank has rebranded as it metamorphosed to SumoTrust to continue the race of digital savings App in Nigeria.
The firm launched its operation as digital savings and investment platform, and has grown from 0 to serving about 4000 customers.
The development was announced on the Sumobank blog on the 27th of December 2019 by the Chief Executive Officer, Igwe Chrisent.
[READ ALSO: Budget: FG completes only 31.7% of constituency projects(Opens in a new browser tab)]
"In 6 months, we have grown from 0 to serving almost 4000 customers and to serve you better; we decided to carry out a product-service survey which will help us to do more.
"Based on the feedback we got from our 'Esteemed users' on our Product and service survey; we're happy to announce that our vision just got bigger and we've set out to give you the very best of platform for Savings, Investment, learning and more.
"Because our vision got broader and clearer, it is important to know that having 'Bank' attached to our name will not serve the product updates which will be effected in the coming months/years, so we decided to pick a new name."
[READ MORE: Mr Biggs rebrands, launches new model restaurants across Nigeria)
Highlights of rebranding: The Change of name from SumoBank to SumoTrust also came with some updates on the SumoTrust savings App which include:
Addition of NUBAN ACCOUNT numbers which allow users to have their unique bank account numbers for transactions (deposits) in their SumoTrust account.
Group Saving feature which allows users to go on a savings mission with a group of friends, family, associations, challenges, etc to reach a savings goal. See image below:
The article also mentioned that their Learn feature (Motute) which will enable you to teach or learn anything from anywhere in the world will be ready and announced in a few months and will be released on Entrepreneur Platform. This means the Sumotrust's partnership with Entrepreneur Platform will enable you to access the company's course for free and get third party course at a discounted rate.
From this, it is clear Sumobank (SumoTrust) is preparing to become another big company to come out of Nigeria or there's something else we don't know yet, whichever it is, Both names sound alike and non will be forgotten easily since they are all 'Sumo'.
Cornerstone Insurance in consolidation talk with two underwriting firms
Cornerstone Insurance Plc is planning to consolidate with some insurance companies ahead of the recapitalization deadline set by NAICOM. 
Cornerstone Insurance Plc is in merger talks with some insurance companies ahead of the recapitalization deadline set by the National Insurance Commission (NAICOM) for the insurance sector.
The move is to strengthen its capital base. The Group Managing director of the company, Ganiyu Musa, said consolidation with other market players was more efficient compared to just seeking fundraising.
Although Musa didn't reveal the names of the insurance companies negotiating with Cornerstone Insurance, he said consolidation would place the firm in a stronger position, boost expertise, improve technical capacity and even strengthen the capital base of Cornerstone Insurance.
While the consolidation is expected to aid the company's recapitalization process, Musa said the Cornerstone Insurance had already met the recapitalization request by NAICOM.
According to him, the company has exceeded the N18 billion new minimum capital required by the insurance market regulator. Musa said the sale of its property and head office boosted the liquidity of the company, placing its finances in a better footing.
"The sale of our new property along Lekki axis has further increased the liquidity of the company to meet and surpass expectations. The company would have loved to keep the property for the long run, but we were challenged with the fact that real estate investment is not admissible in the ongoing recapitalisation.
"This necessitated the sale of the building for a handsome amount that covers the cost of the building project and still left with profit. At present, we are in a stronger financial position to scale through the exercise as our balance sheet is stronger and healthy," he said. 
[READ MORE: NAICOM boss makes case for recapitalisation, insists exercise will build a stronger insurance sector)
He added that, "The company came out from its loss position of N1.7 billion in 2017 to N1.8 billion profit in 2018, even as the 2019 profit outlook is showing sign of higher profit from that of the previous year, judging from its 2019 third-quarter report."
While the insurance companies don't have a choice but meet the deadline through fundraising and consolidation, the chairman of Mutual Benefit Assurance, Akin Ogunbiyi, said the company was against the planned recapitalisation scheme by NAICOM.
The company has said it could survive the wave of the recapitalisation, it said its concern was for other players who might become victims to the plan. Mutual Benefit also condemned the handling of foreign acquisitions in the Nigerian market.