How to bid for this week's Treasury Bills sale
CBN is scheduled to hold a Treasury Bills Primary Market Auction (PMA) on 15th November, 2018.
The Central Bank of Nigeria (CBN) is scheduled to hold a Treasury Bills (T-Bills) Primary Market Auction (PMA) on 15th November, 2018.
It will be offering ₦3.38 billion, ₦16.92 billion and ₦107.9 billion for 91-day, 182-day, and 364-day maturity periods respectively.
Before learning how to participate in this sale, here is a breakdown of the previous sale:
Last sale
In the last sale, the CBN sold ₦7.85 billion in 91-day treasury bills at an interest rate of 10.97%. The bills will mature on 31th January 2019.
Treasury bills worth ₦43.5 billion were sold for the 182-day tenor, maturing on 2nd May, 2019 at an interest rate of 13.49%.
It also sold ₦93.9 billion 364-day treasury bills, maturing on 31st October 2019, at a rate of 14.44%.
What is the Minimum Amount I can Buy?
Previously, you could buy for as low as ₦10,000 and in multiples of ₦1,000 thereafter. However, this was increased to ₦50 million plus in 2017. You can still participate in this bid by approaching your bank and participating in the pooling fund option.
Here, the bank pools funds from others like you, who do not have the minimum of ₦50 million plus required to participate in a direct bid.
Some banks also have their own minimum limits for pooling funds which can be as high as ₦1 million. You will need to know if your bank's minimum requirement is financially compatible with yours so that you can bid with them, or shop for another bank with a compatible benchmark.
How Can I Buy Treasury Bills?
Assuming you own more than ₦50 million and wish to participate directly in the bid, you will have to approach your bank and request a form. Fill the form with your personal information, indicating the amount you want to buy, the tenor, and your bid rate.
The bid rate, otherwise called your stop rate, is the likely interest rate that you have indicated to receive for the principal that you will be investing in the T-Bills.
How is the Bid Rate Selected?
The CBN selects the bids that fall below the accepted marginal rates. The marginal rate is the minimum average rate for bids submitted within a bid window.
For example, if the marginal bid rate for a bid opening on 15th November is 11%, then bids falling below this rate will be accepted and those above will be rejected.
Also, you can purchase T-Bills from the secondary market Over-The-Counter (OTC) through a broker.
Are Treasury Bills Safe?
Buying treasury bills is one of the safest forms of investment; they are backed by the full faith and credit of the Federal Government of Nigeria. They are also tax-free.
What if my funds don't get pooled?
You still have another option. You can get the bank to sell to you rediscounted treasury bills. This is basically buying from someone else who is in need of funds and not willing to wait until maturity.
Banks typically prefer this option for retail investors who have less than N1 million in cash to invest.
The difference between this and buying from the primary market is that you may not get the same interest rate when compared to those who bought from the primary market. However, the difference is not that huge.
Investors flock to US dollar, as Gold, Bitcoin, Global Stocks record heavy sell-offs
The US dollar is stronger this morning on the back of a marked drop in risk appetite in European and US markets.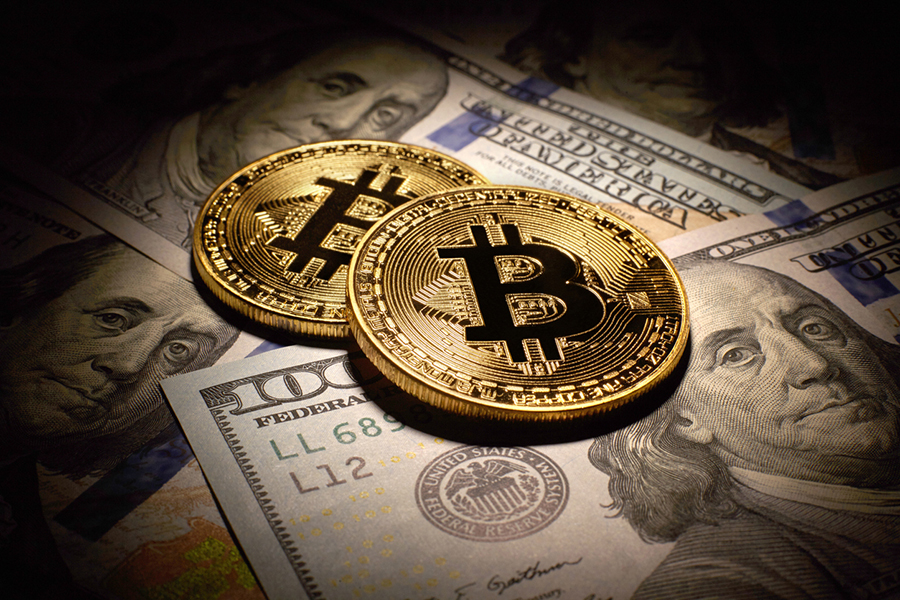 The U.S dollar closed high on Monday, hitting a six-week high, as currency traders and global investors rushed into the safe-haven currency.
This is coming on growing COVID-19 fears and worries over the U.S. Congress' stimulus impasse drove a heavy sell-off in almost all other assets that include gold, Bitcoin, and Stocks.
What we now; At the time this report was drafted, Bitcoin traded at $10,463.98 with a daily trading volume of $23,554,819,012. BTC price is down -4.6% in the last 24 hours.
READ: U.S dollar drops lower, as U.S Federal Reserve plans on boosting inflation
Overnight on Wall Street, the Dow Jones Industrial Average fell 1.84%, the S&P 500 lost 1.16%, and the Nasdaq Composite dropped 0.13%.
Gold spot lost about 2.1% to trade at $1,909.05 per ounce on Monday, after falling as much as 3.4% earlier in the session, its lowest since Aug. 12. U.S. gold futures settled down 2.6% at 1,910.60.
Australia's S&P/ASX 200 dropped 0.7% pressured by miners and energy stocks, while China's blue-chip index shed 0.1% and Hong Kong's Hang Seng index was down 0.5%. Japanese markets were closed for a public holiday
READ: U.S stock futures trade flat, Apple regains $2 trillion market value
However, at the time this report was drafted, U.S. Dollar Index, which tracks the greenback against a basket of other currencies, dropped some gains to trade at 93.608
Quick fact: The U.S. Dollar Index tracks the greenback against a basket of major global currencies such as the Japanese yen, British pound sterling, Swedish Krona, Euro, etc. Individuals hoping to meet foreign exchange payment obligations via dollar transactions to countries like Europe, and Japan, would need to pay more dollars in fulfilling such payment obligations.
READ: FIRS generates N490 billion tax revenue in July, collects 89% from non-oil sector
Stephen Innes, Chief Global Market Strategist at AxiCorp in a note to Nairametrics gave vital insights on the safe-haven currency, saying:
"The US dollar is stronger this morning on the back of a marked drop in risk appetite in European and US markets, but off overnight highs, as US stocks are rebounding in good order.
"Two factors explain much of the risk aversion. Banking shares are sharply lower following the International Consortium of Investigative Journalists report examining bank behavior in the context of Suspicious Activity Reports. Travel and leisure names are weaker in Europe on the back of continued angst around the rising COVID-19 case count in the Eurozone and the UK.
"The fickle nature of currency trading these days suggests that as US stocks fall, the USD rises, reflecting the USD's dominance in demand when there are big down moves in risk sentiment."
U.S Banks now permitted to hold Tether, Circle
The OOC has insisted that national banks and federal savings associations may hold "reserves" on behalf of customers who issue stablecoins.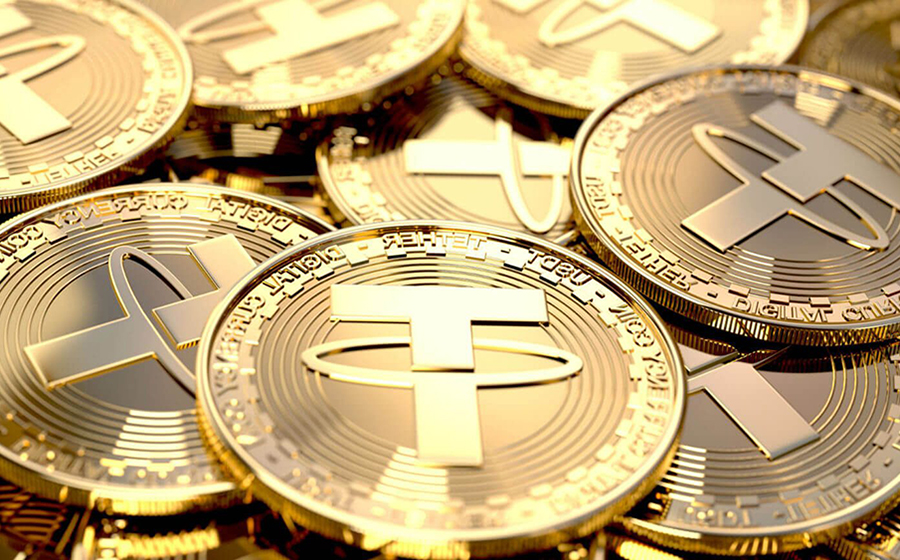 These are surely good times for Stabelcoins. The world's largest economy's banking regulator.
In a detailed letter released yesterday, permitted national banks to hold reserve currencies for stablecoins (Tether, Circle). The letter which was released by the Office of the Comptroller of the Currency (OCC) responds to questions regarding the application of stablecoin-related bank activities. It concludes that national banks and federal savings associations may hold "reserves" on behalf of customers who issue stablecoins, in situations where the coins are held in hosted wallets.
"National banks and federal savings associations currently engage in stable coin-related activities involving billions of dollars each day," Acting Comptroller of the Currency, Brian P. Brooks, said. "This opinion provides greater regulatory certainty for banks within the federal banking system to provide those client services in a safe and sound manner."
READ: GTBank, Access Bank, 11 others pay workers N271.64 billion in H1 2020
The letter addresses the use of stablecoins backed by a single fiat currency on a one-to-one basis, where the bank verifies at least daily that reserve account balances meet or exceed the number of the issuer's outstanding stablecoins.
What are Stablecoins?
Stablecoins are cryptocurrencies created to minimize the price swings that occur in a crypto asset. They are usually pegged to fiat currencies and often exchange-traded commodities.
Stablecoins give owners a sense of security as users can store their assets whenever there is high volatility in the crypto-verse or other financial markets.
Consumers can also with great ease convert from unpegged cryptocurrencies to stablecoins when they are worried about where the markets are heading next, eliminating the need to return to a fiat currency.
READ: CBN allows banks to pay winnings, salaries for 7 banned betting & gaming companies
These conversions can also be less expensive than when switching between crypto and fiat, as it takes the transaction fees of payment processing providers and banks out of the equation.
Global Investors and traders are using it to give their investment portfolios exposure to the US Dollar during these times when uncertainty is high, as a result of the worst pandemic (COVID-19) known to man.
READ: Jaiz Bank: First shared-profit bank in Nigeria approaches 10 years
Sequel to this landmark statement, Nairametrics about a month ago, detailed the importance of stablecoins in modern-day finance.
"Stablecoins like Tether are particularly useful for capital flight, as their USD-pegged value means users selling off large amounts in exchange for their fiat currency of choice can rest assured that it's unlikely to lose its value as they seek a buyer," Chainalysis said in the report.
Crude oil prices drop again after losing 4% on Monday
Oil benchmarks fell around 4% on Monday following rising concerns of increased coronavirus cases.
Crude oil prices drifted lower at the later part of Asia's trading session on Tuesday, as Tropical Storm Beta in the Gulf of Mexico weakened.
What we know: Brent oil futures were down by 0.31% to $41.31 at the time this report was drafted, and WTI futures fell by 0.23% to $39.22.
Both oil benchmarks fell around 4% on Monday, hit by rising concerns that an increase in coronavirus cases in major markets could spur fresh lockdowns and hurt demand.
READ: Chevron Nigeria invests $1.45 billion in local content development
Oil prices are falling again amid Tropical Storm Beta reduced in power in the Gulf of Mexico, allaying fears of an extended shutdown that began in the previous week with Hurricane Sally.
In a note to Nairametrics, Stephen Innes, Chief Global Market Strategist at AxiCorp, spoke on the macros disrupting the price of hydrocarbon.
READ: Soybean Futures reach 2-year high, following U.S sales to China 
"In line with broader markets, oil prices were hammered lower overnight as the growth assets buckled amid lockdown fears in Europe and the UK.
There continues to be concern around the effects on demand of the resurgence in Covid-19 cases globally as countries have to counterbalance the economic and health issues in getting back to work. The second half of 2020 was always going to reflect this price see-saw.
While mother nature is doing its part as traders focus on the hurricane season in the US, OPEC+ cuts seem to be tightening the market."
READ: The implications of India's recent ban of its seafarers off Nigeria's waters
However, the COVID-19 crisis continues to deepen with growing concerns about global energy demand arising from the latest data on the spread of the virus in major world economies such as the U.K.