Vitol is now poised to acquire Petrobras Africa
Petrobras will most likely announce the sale of its stake in Petrobras Africa to Vitol.
In just a matter of weeks, the Brazilian state-owned energy company Petrobras will most likely announce the sale of its stake in Petrobras Africa to Vitol.
Anonymous sources familiar with the situation told Bloomberg that Petrobras' stake in the company will be valued at some $1.5 billion.
Petrobras' other venture partners in Petrobras Africa — Uk's Helios Investment Partners and Brazil's Banco BTG Pactual — have both chosen not to sell their stakes in the business, the sources said.
Note that all attempts to get representatives of companies to comment on this development failed. In the meantime, this is not a done deal seeing as the possibility of things being called off exists.
Petrobras' divestment efforts
Back in May 2017, Petrobras decided to divest as much as $21 billion worth of assets. The decision was made following a dramatic increase in the company's debt to the tune of $100 billion.
So far, Petrobras has reached an agreement to sell a $2.9 billion worth of assets to Equinor AXA, a Norwegian company. The company is also contemplating selling off its natural gas pipeline which is 4,500 kilometres long, and valued at $9 billion.
Petrobras' stake in Petrobras Africa is also among the list of assets that were scheduled for divestment.
The other two partners in the African operation (i.e., Helios Investment Partners and Banco BTG Pactual) initially mulled selling their stakes as well but changed their minds along the line.
In 2013, Banco BTG paid $1.5 billion for a 50% in Petrobras Africa. Soon afterwards, Helios Investment Partners came onboard. Things were going well until 2016 when a Brazilian lawmaker revealed that Banco BTG actually paid less money for its 50% share.
According to the revelation, private consultants valued the share at $2.7 billion instead of $1.5 billion. Meanwhile, the Brazilian bank insisted that it acquired the stakes through transparent means.
Vitol had long been in the running to acquire Petrobras Africa
As we reported, several companies have been in talks with Petrobras over the possible acquisition of its assets. One of such is the Russian oil company Lukoil, which earlier this year opened preliminary talks with the Brazilians.
We also reported that two leading energy companies (Glencore and Vitol) were also in the race to acquire the assets.
Glencore and Vitol are hopeful that this deal would guarantee them future access to quality crude oil for years for many years to come.
Founded in 1966, Vitol is one of the world's biggest energy and commodities companies with operations in about forty countries of the world including Nigeria.
Forex turnover drops by 28.3% as naira depreciates against the dollar at I&E window
Naira improved against the dollar by N1.35, closing at N386.33 to a dollar, as against the indicative rate of N387.68 to a dollar that it opened with.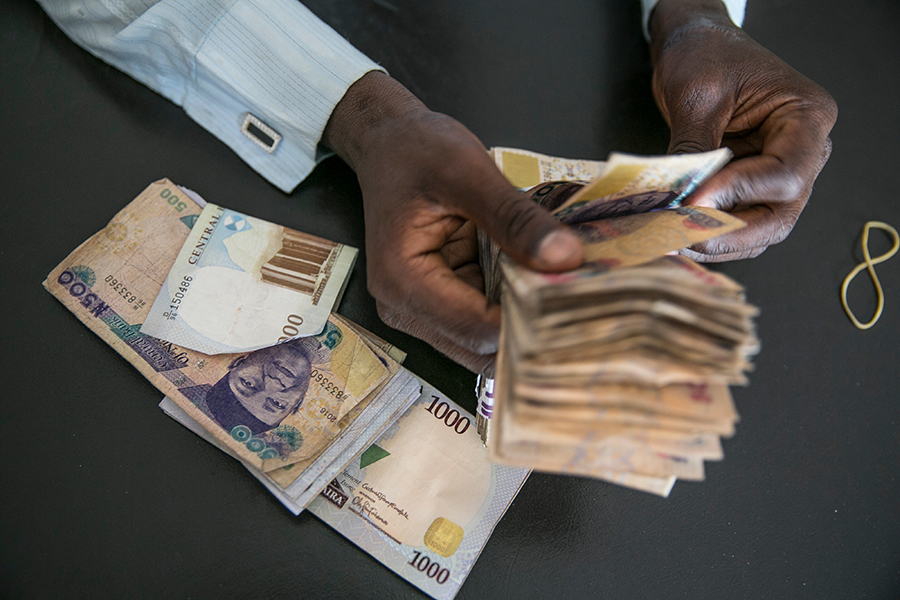 The naira has depreciated to N386.33 to a dollar at the Investors and Exporters (I&E) window, as the volatility of the foreign exchange market continues. The local currency was weakened by N0.83 against the dollar, when compared to the N385.50 to a dollar that it traded on Tuesday, June 2, 2020.
The exchange rate at the I&E window is different from the Central Bank of Nigeria's published exchange rate, which currently stands at N360/$1. This is also different from the exchange rate at the parallel market, which is still stable at N445/$1, according to information on AbokiFX as of Wednesday, June 3, 2020.
Available information from the daily trading at FMDQ (where FX is traded by importers and investors) shows that the naira improved against the dollar by N1.35, closing at N386.33 to a dollar, as against the indicative rate of N387.68 to a dollar that it opened with on Wednesday.
Further analysis of the information from the FMDQ shows that the turnover for the day declined by about 28.3% at $24.64 million. This is against the $34.35 million turnovers that was recorded the previous day.
(READ MORE:Naira appreciates at parallel market)
The foreign exchange market seems to have stabilized at the parallel market, following the reduction in demand for dollars especially by currency speculators, and improved liquidity. The rebound of crude oil prices appears to have eased the concerns of investors over possible devaluation of the naira.
The gap between the CBN official rate and the parallel market rate, also known as the black market, has been greatly reduced as the naira appreciated to N445 to a dollar from N460 to a dollar last week, following CBN's intervention.
According to data compiled by Bloomberg, the Naira spot market rate is overvalued by 10% when measured by its current real effective exchange rate relative to the 5-year average.
Manufacturing PMI slide into recession territory
This is the first clear data-driven sign that Nigeria is in a recession.
The much-awaited Purchasers Managers Index (PMI) was released on May 29th by the Central Bank of Nigeria. According to the latest data, Manufacturing PMI in the month of May stood at 42.4 index points, indicating contraction in the manufacturing sector for the first time after recording expansion for thirty-six consecutive months.
The figure compares to 51.1 and 49.2 index points in March 2020.
The latest number now falls squarely within recession numbers and this is a clear sign that Nigeria is closer to recording a major contraction in the second quarter of the year.
Meanwhile, the nation's PMI's number hit a year low in April 2016 of 43.7, before plummeting further to 41.9 in June 2016. Nigeria subsequently fell into a recession by the end of the second quarter of 2016 and remained in recession throughout the course of the year.
The nation's non-manufacturing PMI fell for a consecutive month to an all-time low of 25.3. The decline in manufacturing PMI was significant following thirty-six consecutive months of expansion, while the non-Manufacturing PMI contracted for the second consecutive month.
A further look into the report shows that the manufacturing sector employment level index stood at 24.5 points in May, a decline compared to 47.1 points recorded in March and 56.4 points in February 2020.
This downturn is mostly attributed to the halt in economic activity as businesses in Nigeria result in layoffs and pay cuts in order to survive the effect of the lockdown.
Also, all 14 subsectors of the manufacturing sector, reported lower raw material inventories, consequently contracting the inventories index to 37.4 points in May 2020. An effect of the supply chain bottleneck associated with the lockdown measures implemented in most countries of the world.
Specifically, this figure translates the effect of lockdown procedures and trade restrictions implemented by Nigeria's major trade partners in response to the COVID-19 pandemic. Note that Nigeria's major trade partners; China, USA, Spain, and the Netherlands account for about 45% of our import.
What you need to know:  PMI is a survey that is conducted by the Statistics Department of the Central Bank of Nigeria. The respondents are purchasing and supply executives of manufacturing and non-manufacturing organizations in all 36 states in Nigeria and the Federal Capital Territory (FCT).
In his reaction to the data, the Central Bank Governor, Godwin Emefiele, in the Monetary Policy Communique, highlighted how dire the situation.
He said, "The contraction in the manufacturing and non-manufacturing PMIs was attributed to slower growth in production, new orders, employment level, raw materials, and input prices.
"The employment level index for the manufacturing and non-manufacturing PMIs also contracted further to 25.5 and 32.0 index points, respectively, in May 2020 compared with 47.1 and 47.3 index points in March 2020.
"Generally, the purchasing managers' activities in May 2020, were largely affected by the lockdown of the global economy to curtail the spread of the COVID-19 pandemic."
The CBN thereafter reduced its monetary policy rate from 13.5% to 12.5% for the first time since March 2019.
What this means: This survey is a bellwether for economic growth in Nigeria and helps the central bank gauge the mood of businesses in the economy.
PMI above 50 typically indicates a positive mood for the manufacturing and non-manufacturing sectors. Two major causes for concern in the data are the new orders and employment levels.
At 42.8 points, the new orders index declined after thirty-sixth consecutive months of growth, indicating declines in new orders in May 2020. Three subsectors reported growth, 2 remained unchanged while 9 recorded declines in the review month.
Brent crude price fails to remain over $40, concerns over pledge cut strengthens
Brent crude lost 1.14 %, to trade at $39.38 a barrel at 3.40 am Nigerian time, failing to stay over the $40 resistance price level. 
Brent crude prices dropped on Thursday morning, reversing the gains recorded yesterday, on reports that supply will rise if major crude oil producers fail to reach an agreement on crude oil output cuts that have helped in stabilizing crude oil prices since the start of COVID-19.
Brent crude lost 1.14 %, to trade at $39.38 a barrel at 3:40 am Nigerian time, failing to stay over the $40 resistance price level.
OPEC members such as Nigeria and Iraq have shown weak compliance in meeting their crude oil production reduction targets set last month.
"Overall, the market is moving in the right direction with the gradual easing of the lockdown. But we still need to be cautious. There is always a risk of another wave of the coronavirus," the first OPEC source said.
"The other thing is how quickly demand patterns will recover. Inventories are still above average levels and that needs to be tackled."
(READ MORE: OPEC+ to discuss extension of output cut as Chinese demands boost Nigerian oil)
OPEC+ had initially agreed to reduce crude oil production by a record 9.7 million barrels per day, or about 10% of global production of crude oil, for the month of May and June in order to minimize the damage caused by COVID-19 pandemic in weakening global demand for crude oil.
Meanwhile, OPEC+ private sources reportedly told Reuters that Saudi Arabia and Russia have agreed on a precursory deal to extend oil production cuts by one month while putting pressure on countries with poor compliance such as Nigeria and Iraq to deepen their oil production cuts.
What you should know about OPEC+: OPEC + came into light in late 2016 as a means for major oil-exporting countries to exercise their control over crude oil prices. Essentially, OPEC+ is an amalgamation of OPEC (Algeria, Angola, Congo, Equatorial Guinea, Gabon, Iran, Iraq, Kuwait, Libya, Nigeria, Saudi Arabia, United Arab Emirates, Venezuela) and high oil-exporting non-OPEC countries like Mexico, Oman, South Sudan, Kazakhstan, and Russia.
Rather than reducing crude oil production cuts in July, OPEC+ was deliberating on keeping those cuts beyond June. 
"Saudi Arabia and Russia are aligned on the extension for one month," one OPEC source said.
"Any agreement on extending the cuts is conditional on countries who have not fully complied in May deepening their cuts in upcoming months to offset their overproduction," the private source told Reuters.
"I don't think there will be a meeting on Thursday. There are still many challenges," another OPEC source added.