How Nigeria's tax revenue rose by N1 trillion
Nigeria's IGR increased by N1 trillion up from N2.9 trillion realised last year.
Nigeria's internally generated revenue is penned at N3.9trillion, an aggregate realisable between January and September 2018; this is a N1 trillion up from N2.9 trillion realised last year under the same period.
Babatunde Fowler, Chairman, Federal Inland Revenue Service (FIRS) registered this yesterday in a presentation made at the meeting of the African Union High-Level Panel on Illicit Financial Flow from Africa in Abuja.
The colloquium deliberated on revenue realisable and posited ways to curb the high rate of illicit capital outflows. In attendance were Thambo Mbeki (former President of South Africa), Zanaib Ahmed (Minister of Finance), Abubakar Malami (Attorney General of the Federation and Minister of Justice), and other high-profile individuals.
Fowler further commented on achievements of the FIRS, while emphasizing effort of the department in recouping stolen funds; counting his blessings, he said, so far, FIRS has unearthed possessions owned by 114 companies which have evaded taxation.
"One hundred and fourteen companies claimed they were unaware of the land allocated to them, but the AGIS (Abuja Geographic Information System) has confirmed the ownership for all the cases referred to them and we will soon hand these cases over to the Attorney General of the Federation." – Fowler
The FIRS under the current chairmanship has fought bear and claws to recover tax monies. It pioneered VAIDs in July 2017, a scheme requiring all Nigerian tax populations on the watch to voluntarily submit self to the authority. VAIDS as a way of raking in more revenue. The emergence of VAIDS outlines the Federal Government's plan to increase tax awareness and compliance.
In June 2018, Fowler confirmed that VAIDS raked in about N30 billion from previous tax defaulters.
He noted that 653 of the companies are now filing their returns, while N2.98bn has so far been realised from demand notices on Abuja properties.
Plans are underway to recover lost funds in a bid to deepen deposit of tax revenue. Minister of Finance also highlighted strategies intensified at tying all loose ends. The Government has liaised with foreign countries to track funds and share intelligence on account owned by its citizens.
"…we have signed agreements on the Multilateral Competent Authority on the Common Reporting Standard…"
Thambo Mbeki, who chaired the High-Level panel, spoke on the illegal outflow of capital from the continent invariably deterring economic growth. He expressed dissatisfaction at the whopping $50 billion recorded to have left the coffer of the African Continent through undue processes.
The former President applauded the efforts of Nigerian Government to reverse reparated funds while noting that stoppage of illicit capital outflow requires a combination of effort on the path of government and stakeholders.
Here is the exciting 2021 list of the richest football clubs in the world  
Here's Forbes 2021 list of the most valuable clubs in the world.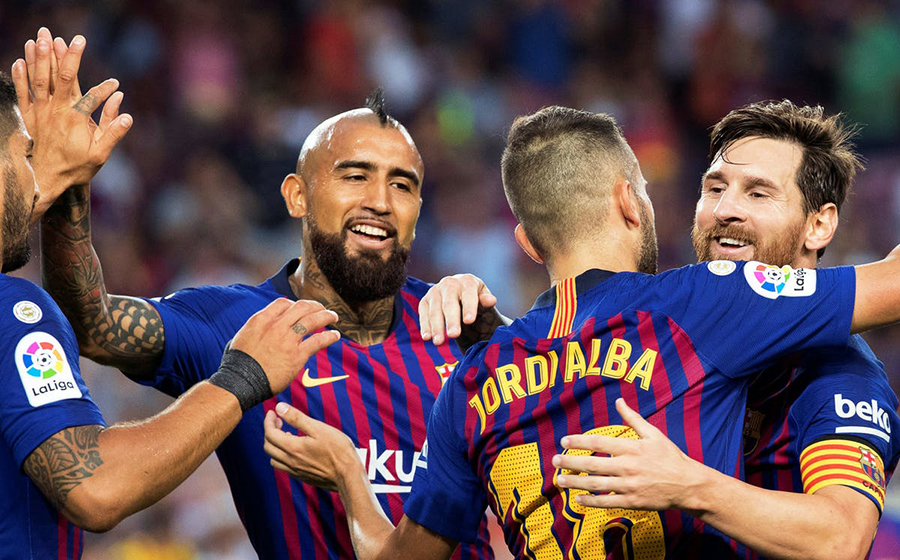 Billionaires are fond of investing in sports franchises. This is because there is a lot of money in it and the income stream is pretty consistent. Authoritative wealth watch magazine, Forbes yesterday released its official list of the most valuable clubs in the world.
It also gave a summary of the business side of the football world which we found quite interesting.
Nairametrics did a thorough review of the list and highlighted the parts which we believe will resonate well with our readers. Let's get to it!
Top 10 richest clubs in 2021 by value 
---
Tottenham (2.3bn) 
Tottenham hotspur comes in at the 10th position with a valuation of $2.3bn. The English club is owned by Joseph Lewis and Daniel Levy. They generated $494m last year.
---
PSG (2.5bn) 
Paris St Germaine comes in at 9th position with a valuation of $2.5bn. The French league 1 giants generated more money than arsenal last year. They generated $599m. PSG is owned by an investment group, Qatar Sports Investments.
---
Arsenal (2.8bn) 
Arsenal football club, another London side club comes in at 8th position with a valuation of $2.8bn. The club is solely owned by Stan Kroenke, an American Businessman who invests in sports and media. Arsenal generated $430m in 2020 making it the 8th most valuable club.
---
Chelsea (3.2bn) 
Chelsea football club comes in 7th on the list with a valuation of $3.2bn. The London side club has retained its longstanding owner Roman Abramovich, a Russian Oligarch. Chelsea generated $520m last year.
---
Manchester City (4bn) 
Manchester City, an English club with a long history of billionaire owners comes in at 6th position. The very successful English club generated total revenue of $609m last year. The club is valued at $4bn and is owned by Sheikh Mansour bin Zayed Al Nahyan.
---
Liverpool (4.1bn) 
Liverpool comes in 5th at a $4.1bn valuation. The English club is the second wealthiest in England with a generated revenue of $619m. The club is owned by a joint partnership between Billionaire, John Henry and Tom Werner.
---
Manchester United (4.2bn) 
Manchester United is the wealthiest English club on the list. The club is valued at $4.2bn, taking up the 4th position on the list. The club has been owned by a Jewish business family, the Glaziers for years. They are the largest shareholders and practically own the club. They generated $643m last year.
---
Bayern Munchen (4.215bn)
Bayern Munchen comes in at the third position with a value of $4.215bn. The German giants have bossed the German league for years. They generated $703m last year, coming in at the 3rd position.
---
Real Madrid (4.75bn)
Real Madrid Fc comes in at the second position. The football club which had previously dominated this list was edged out by bitter rivals, Barcelona. Real Madrid is valued at $4.75bn and the club is also owned by the club members. Real Madrid generated $729m, the same amount of revenue as Barcelona last year.
---
FC Barcelona (4.76bn) 
Fc Barcelona is the most valuable football club in 2021 with a market value of $4.7bn. The club sits gallantly in the first position.
The Spanish giants generated a massive $792m in revenue last year and succeeded in holding on to their key player Lionel Messi. They also edged out Real Madrid and Man Utd who have dominated this list for 16 years. FC Barcelona is owned by the club supporters. It has no major shareholder or billionaire financier. The club has over 160,000 members forming its governing body.
---
What you should know 
6 of the 10 richest clubs in the world are owned by billionaires; the rest are owned by club members and an investment group.
In the last 16 years, the world's richest football clubs list has been topped by only two clubs – Real Madrid and Manchester United.
Football clubs generate revenues through advertisements, sponsorship deals, jersey deals and ticket sales. These are the 4 major revenue streams of a football club.
The top 3 teams on the list – Fc Barcelona, Real Madrid and Bayern Munchen generated a combined revenue of $2.3bn in 2020.
UBA Business Series to equip SMEs with Performance Management Strategies for Organisational Growth
UBA has been assisting with essential tips to help businesses ensure that they stay afloat and remain thriving.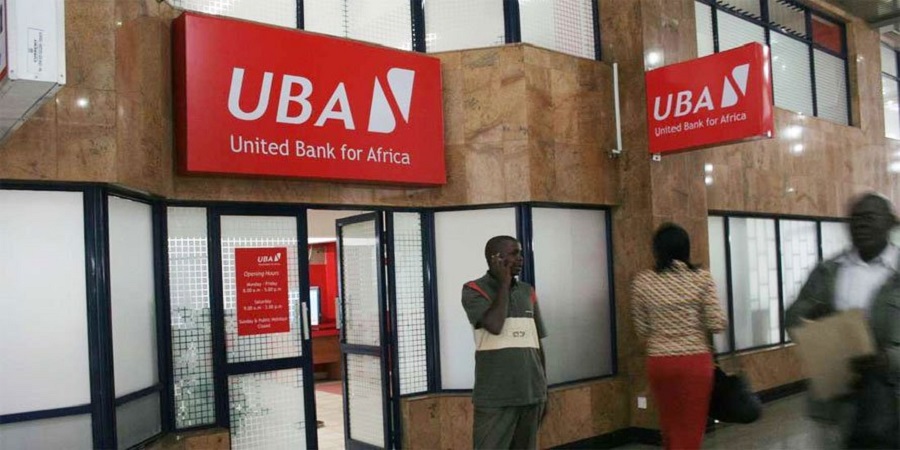 As part of its commitment to support the growth and sustainability of Micro, Small and Medium-scale Enterprises (MSME) in the continent, Pan African financial Institution, United Bank for Africa (UBA) Plc, is set to organise the next edition of its UBA Business Series.
The UBA Business Series which is a monthly event, is an MSME Workshop as well as a capacity-building initiative of the bank where business leaders and professionals share well-researched insights on best practices for running successful businesses, especially in the face of the difficult operating environment that dominates the African business landscape.
Through this initiative, UBA has been assisting with essential tips to help businesses re-examine their models and strategies and ensure that they stay afloat and remain thriving.
The topic for the next edition of the series is ' Managing Performance for Business Growth,' and it will be held on Wednesday, April 14, 2021, via Microsoft Teams. At this session, the Managing Director, Secure ID Limited, Mrs Kofo Akinkugbe, will be sharing useful tips and insights on the key strategies of performance management to boost business growth.
Akinkugbe is the founder of SecureID Nigeria, a MasterCard, VISA and Verve certified Smartcard Personalization Bureau and Digital Technology company. She currently serves as the Managing Director/CEO, Secure Card Manufacturing, – a Smartcard manufacturing plant producing high-security identity cards and documents for the Banking, Telecoms and Public sectors across Africa and beyond.
The capacity-building event is a virtual session which is open to all – including business owners and leaders – and will be held on Wednesday, April 14th, 2021, at 2pm WAT. Interested participants can register via http://bit.ly/UBASMEWorkshopMarch2021
UBA's Head, SME Banking, Sampson Aneke said of Akinkugbe, 'with her vast experience garnered over the years from various sectors, she will help business owners understand how performance management strategies can be effectively implemented to ensure business growth'.
He emphasised UBA's commitment and deep passion for small businesses, which according to him, remains the engine of any developing economy adding, "We know small businesses are the backbone of the economy in every country. In many climes, businesses with fewer than 100 employees account for 98.2% of all businesses. This no doubt captures the importance of SMEs to a thriving economy which is why UBA is committed to seeing them flourish."
Nairametrics | Company Earnings
Access our Live Feed portal for the latest company earnings as they drop.