Andela's first set of developers complete Fellowship programme
Andela announces completion of developer's Four-Year Fellowship.
The first ever set of developers to complete their Four-year Fellowship with Andela, a company that identifies and develops Africa's most talented software engineers to help companies scale with high-performing teams, have been celebrated.
Following their completion, the 18 celebrated developers who are now alumni of the American tech firm, are expected to join both global and local companies, start their own ventures, or take senior developer roles at Andela.
In a released statement obtained by Nairametrics, in the developers' four years at Andela, they completed a rigorous technical leadership program, acquiring management experience and technical expertise in software languages such as Ruby on Rails, Javascript, Python, Ruby, and React Native, amongst others.
Andela also disclosed that the developers have worked as full-time team members with global companies like Viacom, Github, InVision, and Wema Bank's ALAT, via Andela's distributed work model.
Speaking at the completion ceremony held in Lagos, Senior Partner at TLcom and Board member of Andela, Dr. Omobola Johnson said Andela has cemented its position as the company that invests in Africa's most talented software engineers.
"The eighteen developers who have completed their Fellowship should be really proud of themselves; I'm excited and eagerly looking forward to seeing them flourish in their tech careers. You are the proof of the Andela narrative that brilliance is evenly distributed." Dr Johnson added.
Nadayar Enegesi, Andela Co-Founder & Director of Launchpad said over the past four years, Andela developers have played a pivotal role in building technology communities across Africa.
About Andela
Andela is a network of technology leaders dedicated to advancing human potential.
The American firm helps companies build high-performing engineering teams by investing in Africa's most talented software developers. Backed by CRE Venture Capital, Chan Zuckerberg Initiative, and Spark Capital.
Andela is catalysing the growth of tech ecosystems across the African continent while solving the global technical talent shortage.
Andela has launched centres in Lagos, Nigeria; Nairobi, Kenya; Kampala, Uganda; and soon Kigali, Rwanda.
Evacuation: 247 Nigerians arrive home from Malaysia, Thailand 
The returnees were evacuated with a chartered Air Peace flight APK-7813.
The Federal Government of Nigeria has safely evacuated and returned home, two hundred and forty-seven Nigerians who were stranded in Malaysia and Thailand.  
The returnees were evacuated with a chartered Air Peace flight APK-7813 which arrived the Nnamdi Azikiwe International Airport, Abuja at about 11p.m. on Saturday. 
EVACUATION UPDATE.

Chartered @airpeace flight APK-7813 conveying 247 stranded Nigerians from Malaysia and Thailand arrived Nnamdi Azikiwe International Airport, Abuja at exactly 2300HRS, 11th of July 2020.

Some passengers disembarked in Abuja..
1/2 pic.twitter.com/rAWrIBa69N

— Nigerians in Diaspora Commission (@nidcom_gov) July 12, 2020
According to Mr Gabriel Odu, the Head of Media and Public Relations Unit of the Nigerians in Diaspora Commission (NiDCOM) who spoke to NAN, some of the returnees disembarked in Abuja, while the others proceeded to Murtala Muhammed International Airport, Lagos. 
In line with the protocols announced by the Presidential Task Force on COVID-19, all of the returnees presented a negative COVID-19 test result before boarding the evacuation flight, and upon arriving Nigeria, are expected to proceed on a 14-day self-isolation.  
Since four weeks ago, from the federal government, through the ministry of Foreign Affairs announced the resumption of evacuation flights, hundreds of stranded Nigerians have been returned home to their families from different countries including the United States of America, United Kingdom, Egypt, Malaysia and Thailand.  
The returnees bear the cost of their flight tickets and are expected to self-isolate for four weeks, upon their return to Nigeria. Returnees who receive a clean bill of health after the isolation, are given their passports and allowed to go home.  
Katsina State records fastest growth in mobile internet subscribers in Nigeria
Nigeria has a total of 136.2 million mobile internet subscribers as at 2020 Q1.
Katsina State recorded a massive 41.46% jump in the number of mobile internet subscribers the fastest growth by any state in the country. This is according to data from the National Bureau of Statistics. The data focus on mobile internet subscribers via GSM phones.
Katsina state recorded 3.679 million internet subscribers in the first quarter of 2020 compared to 3.17 million and 2.6 million subscribers in the 4th quarter and 1st quarter of 2019 respectively. This represents a 15.8% jump quarter on quarter and 41.5% jump year on year. No other state comes close.
Edo State was however second year on year recording a growth of 36.8% to 4.3 million internet subscribers. Katsina was also recorded the fastest growth quarter on quarter followed by Sokoto State.
Nigeria's Mobile Internet Subscribers Data
According to the data from the NBS, the total number of internet subscribers in Nigeria as at the first quarter of 2020 is 136, 203, 231. This compares to 126, 078, 999 in the 4th quarter of 2019 and 116, 310, 154 in the first quarter of 2019. This represents a QoQ growth of 8.03% and year on year growth of 17.1%.
Nigeria's commercial cities of Lagos, Rivers State, FCT and Kano also recorded growth in internet subscribers year on year.
Lagos State 
Subscribers – 17.02 million
YoY Growth – 7.16%
Rivers State
Subscribers – 5.12 million
YoY Growth – 9.77%
Kano
Subscribers – 8.33 million
YoY Growth – 33.19%
FCT
Subscribers – 6.13 million
YoY Growth – 13.3%
Growth by Geopolitical Zones
We also observed the North West still retains the number one position in terms of internet subscribers per geopolitical zone with 46.9 million subscribers out of a total of 136.2 million in the country. The North-Eastern part of the country recorded the fastest growth of 23.3%. See below;
Internat Subscribers by GSM Companies
MTN continues to lead with 57.2 million subscribers. They also grew the fastest YoY by 23%
MTN – 57,282,123
GLO – 33,871,456
AIRTEL – 36,827,677
9MOBILE – 7,762,068
Others – 459,907
Total – 136,203,231
Upshots: Internet subscriber's growth in Nigeria continues to record double-digit growth and one of the fastest in the world. The competition for mobile data subscription is intense and could end up being a winner take all activity. As GSM companies move in search of growth, the North seems the area with the most potential for double-digit subscriber growth.
COVID-19: Minister of Power instructs contractors back to site as lockdown eases
The power minister gave the directive during an inspection visit to the new Gagarawa 2.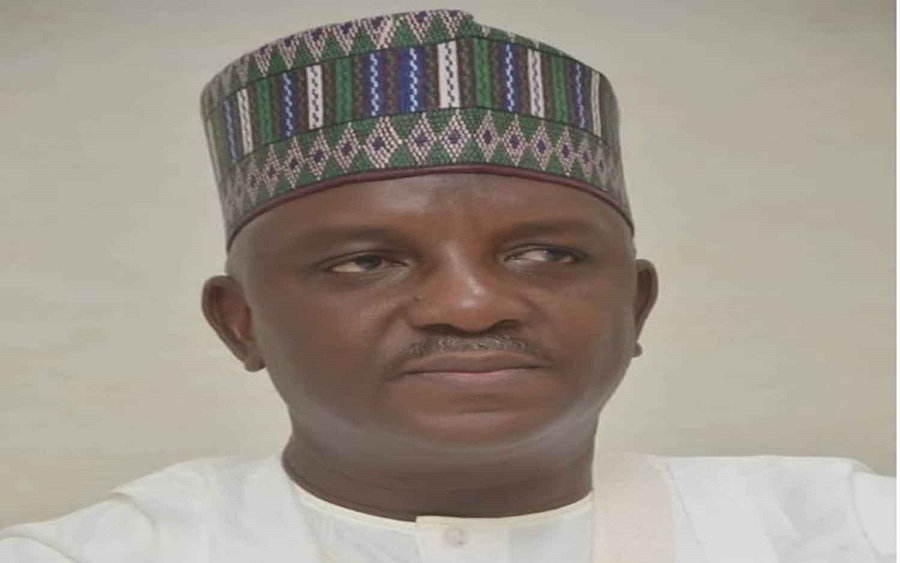 The Minister of Power, Sale Mamman, has asked all contractors handling power projects across the country to return back to project sites following the gradual relaxation of the lockdown by the Federal Government, due to the coronavirus pandemic.
The directive from the minister was contained in a press statement by the Special Adviser to the Minister on Media and Communications, Aaron Artimas, on Sunday, July 12, 2020, in Abuja.
The power minister gave the directive during an inspection visit to the new Gagarawa 2 by 60 Mega Volt Amp (MVA) 132/33 Kilo Volt Sub-station being constructed by the Transmission Company of Nigeria (TCN) in Jigawa.
Mamman, lamented the negative impact of the coronavirus pandemic on the power sector, pointing out that the sector was among the worst affected with the entire value chain directly or indirectly counting losses.
The Minister in the statement said, ''I can tell you that the impact of the pandemic is huge in the power sector as a real service provider. We, however, have joined the government effort to restart the economy with the easing of the lockdown and opening of the interstate road.''
"I direct all contractors handling power projects to return to sites and work assiduously to recover from the losses recorded during this lockdown," he said.
Mamman said the Gagarawa Sub-station project would boost power supply in over 7 local government areas including an industrial area.
On his part, the Jigawa State Governor, Abubakar Badaru, who was part of the inspection team, commended the power minister's effort at ensuring completion of these projects that have been on for over 20 years.
The News agency of Nigeria (NAN), reports that the sub-station is 99% completed and has been energized.
The acting Managing Director of TCN, Suleiman Abdulaziz, who was also part of the inspection asked for speedy completion of similar sub-station across the country.