Champion Breweries: caught between the giants
Champion Breweries is our stock pick for the week.
A small production line and limited distribution may leave Champion Breweries squeezed by brewing giants in the country.  Champion Breweries is our stock pick for the week.
About the company
Champion Breweries Plc was incorporated on 31st July 1974 as a private limited liability company under the name, South East Breweries Limited. This was changed to Cross River Breweries Limited and then its current name. It was converted to a public limited company in 1992, and listed on the Nigerian Stock Exchange on September 1, 1993.
Raysun Nigeria Limited (a subsidiary of Heineken) holds 60% of the company's issued share capital.
The principal activity of the company is to carry out the business of brewing and marketing alcoholic and non-alcoholic beverages in Nigeria, as well as provide contract brewing and packaging services.
Recent results 
Results for the half year ended June 2018 show that revenue dipped slightly from N2.2 billion in 2017 to N2.1 billion in 2018. Profit before tax also dropped from N122 million in 2017 to N116 million in 2018. Profit after tax also fell from N86 million in 2017 to N80 million in 2018.
Price information
Current Share Price: N1.91
Year High: N3.22
Year Low: N1.84
Year to date: -8.17%
One Year Return: -29.39%
Chances of going up or down
Champion Breweries is currently trading at a price-earnings ratio of 28.1 times earnings. While this is nearly 4 times the average PE ratio on the NSE, it is in line with other stocks in the sector. Nigerian Breweries is trading at 30 times earnings, while International Breweries is trading 34 times earnings.
The bearish trends in the market may mean that the stock is unlikely to witness any significant upside soon.
Outlook
Competition in the breweries sector has heightened greatly. Operating with two products distributed in a few regions of the country leaves the company with limited room for growth.
Competitors are either expanding their production capacity or introducing new brands. International Breweries is billed to open its Shagamu brewery soon.  Nigerian Breweries introduced Stella and Tiger lagers into the market.
They also have much larger revenue. Half year results for Nigerian Breweries show that the brewer made N183 billion in sales. International Breweries in its half-year results for the period ended June 2018, made N52 billion as revenue.
Management of the company during its Annual General Meeting (AGM) last week had obtained shareholders approval to cancel its negative retained earnings against share premium. This would enable the firm to pay dividends in the near future.
Champion breweries may need to raise capital soon to either expand its product line up or distribution network.
Troubling signs on crypto market, SEC tags many crypto assets as Securities
These further suggest the head of the financial watchdog could tighten its grip on the crypto market.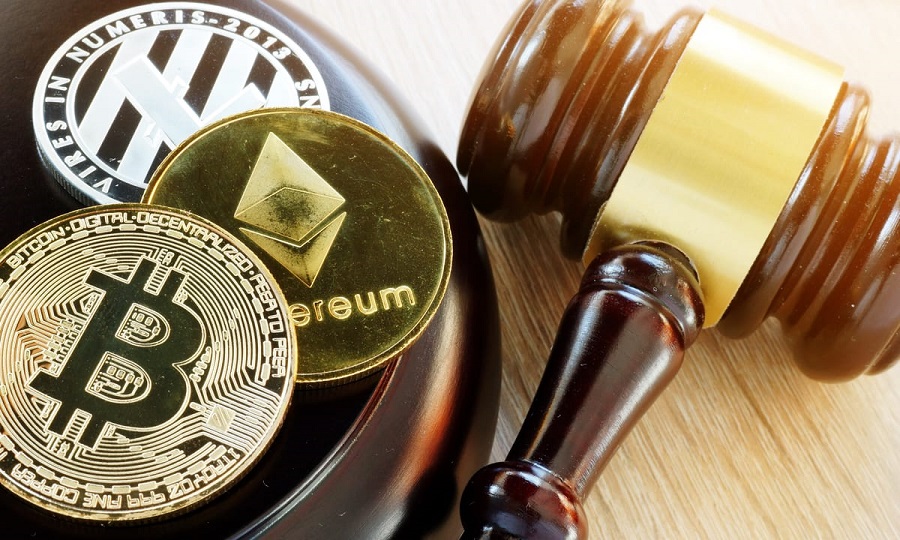 Dark clouds hover above the cryptoverse as the leader of the world's most powerful investments regulatory agency affirmed most crypto assets as securities.
Gary Gensler, the chairman of the U.S. Securities and Exchange Commission (SEC) in his most recent appearance on CNBC's Squawk Box, opined that "many" crypto-assets were securities, meaning many of these assets required regulatory oversights and exchanges trading such crypto assets require at least a form of SEC regulation.
"At the core I think investor protection has helped economic growth," says SEC Chair Gary Gensler. "Transparency and competition in markets that's good for investors, that's good for issuers." pic.twitter.com/FoD8MH7JND

— Squawk Box (@SquawkCNBC) May 7, 2021
In his words:
"The extent that something is a security, the SEC has a lot of authority. And a lot of crypto tokens—I won't call them cryptocurrencies for this moment—are indeed securities."
What you must know
An asset is considered a financial security asset if it is a tradable financial asset and thus has monetary value.
What Gensler said suggests that the financial assets watchdog could tighten its grip on the crypto market. Recall that SEC is already battling with Ripple and calling XRP a security asset.
However, Gary Gensler described the flagship crypto asset as a store of value but with a very volatile characteristic and not a security.
It's important to understand why the regulator doesn't classify Bitcoin as a security. It is based on the fact that its existence began through mining as an incentive in validating a distributed platform. There are no pre-mined coins, no initial token offering, and no kind of business entity governing it.
A few months ago, Nigeria's Securities and Exchange Commission released guidelines referring to cryptoassets as securities, except proven otherwise.
The position of the Commission is that virtual crypto assets are securities, unless proven otherwise.
Thus, the burden of proving that the crypto assets proposed to be offered are not securities and therefore not under the jurisdiction of the SEC, is placed on the issuer or sponsor of the said assets.
Issuers or sponsors are expected to satisfy the burden of proving that the virtual assets do not constitute securities by making an initial assessment filing.
However, where the finding of the Commission is that the virtual assets are indeed securities (not structured to be exclusively offered through crowdfunding portals or other exempt methods), then the issuer or sponsor must register the digital assets.
That being said, recent price actions reveal the bullish trend in the crypto market is still very much in play despite regulatory fears surrounding the crypto market as its market value now stands at $2.42 trillion, posting a 2.47% increase over the last day.
Bullish dominance in the NGX Banking Index
The NGX Banking Index made a bullish recovery at the end of yesterday's trading session with an increase of +1.11%, pushing the index points to 354.25.
The NGX Banking Index made a bullish recovery at the end of yesterday's trading session with an increase of +1.11%, pushing the index points to 354.25. There were 5 profits opposing 5 losses, but the magnitude of the gainers pushed the Banking Index into the green.
Union Bank led the gainers with a profit of +0.45, pushing its price upwards from N4.95 to N5.40.
Zenith Bank came second amongst the gainers with a profit of +1.14%, posting N22.20 from the previous day's close of N21.95.
Guaranty Trust Bank also closed in profits with an increase of +0.86%, leaving its price at N29.40 from its previous price of N29.00. Sterling Bank was also part of the gainers with a profit of +0.63% putting its price at N1.60 from its previous close of N1.58.
Access Bank made profits of 0.62%, pushing its prices to N8.15 from N8.10.
Wema Bank was the biggest loser at the end of yesterday's trading session as it made losses of -4.92%, leaving its price at N0.58 from N0.61.
Jaiz Bank also made losses of -3.23%, pushing its closing price to N0.63 from N0.62 obtained the previous day.
Ecobank joined the losers, posting a loss of -1.89% which put its price at N5.20 from its previous price of N5.30.
Fidelity Bank followed with a loss of -0.90%, putting its price at N2.24 from N2.22. UBA also posted a loss of -0.69%, pushing its price from N7.25 to N7.20.
Outlook
Market sentiment tends bullish as the magnitude of gainers outweighed the losers despite the 5 gainers and 5 losers held at the end of the trading session.
Nairametrics advises cautious buying amid growing uncertainties.
Nairametrics | Company Earnings
Access our Live Feed portal for the latest company earnings as they drop.