Why it makes sense for FBN to recall the 8.25% $300m Subordinated Callable Bond
NSE has just been notified that FirstBank intends to exercise its option to redeem the fixed rate Note held by FBN Finance Company BV.
The Nigerian Stock Exchange has just been notified that First Bank of Nigeria, the largest subsidiary of FBN Holdings plc, intends to exercise its option to redeem the fixed rate Note held by FBN Finance Company BV before its maturity date.
In exercising its option, the company intends to call the $300 million 8.25% subordinated Note raised from the international debt markets. The notes which were to mature in 2020, without the call option, will be called and repaid on August 7, 2018. According to the SEC filing, the objective of this corporate action is to manage the company's liquidity as well as enhancing the efficiency of the bank's balance sheet.
As a recap, a callable bond is a bond that grants the issuer the option to redeem or repay the principal of the bond before its maturity date. Different factors such as prevailing market rate determine whether an issuer will call a callable bond or not, so it is not always that a callable bond gets called. Now that FBN Holdings has decided to call the bond, the question is, does it make economic sense to do so, if yes, why?
We strongly feel that this corporate action is a smart move on the part of FBN to call the bond and here is why:
Strong Balance Sheet
FBN Holdings has a strong balance sheet and the cashflow to effectively redeem the bond. According to its March 31, 2018 financial statement, FGN Holdings has N1.4 trillion in its cash and cash equivalent at the end of the period which translates into $3.9 billion at a conservative exchange rate of N360/$. This is more than enough to execute the bond redemption and continue to grow the business.
Saving on Interest Expense
This callable bond pays 8.25% annual interest which amounts to about $24.75m annually. Fortunately for the bank, yield has been falling globally with some countries recording negative interest rates.
For example, the yield on the US 10-year Treasury note stood at 2.8327 percent on Friday, July 5th, 2018, although there are projections by analysts in the US that the rate will most likely spike to between 3.5% and 3.75% by the end of the year. There is therefore no gain for FBN to continue to pay 8.25% on the bond when the market interest rate has fallen to around 2.85%. Even if the Holdings Company does not have enough cash to redeem the bond, it makes economic sense to refinance it with another bond that pays far less in coupon interest.
Therefore, by redeeming the bond, FBN will be saving about $24.75m yearly August 8th 2018 to 2020 assuming that there is no alternative investment that would yield more than 8.25% to the company. In addition, having so much money in cash that pays minimal interest while paying 8.25% on callable Notes will have negative impact on the company's balance sheet and as such, redeeming or calling the Note is quite a smart move.
Pricing Action Suggests Investor Readiness for a call
Ordinarily, as bonds head to maturity or expected call date, they undergo what is usually known as "pull to par or pull to maturity or pull to call", which is the tendency for prices to trend towards par value unless there is a high likelihood of default, in which case, the price of the bond trades at discount to par. Pricing action for this Note suggests that investors were expecting a call. It may not be a thing of surprise to institutional investors that FBN Holdings is calling the bond as price analysis shows that the bond was being priced very close to par.
According to available pricing information, the bond was priced at 100.1(which is very close to par of 100)  on July 5th, 2018 suggesting that institutional investors and analysts were pricing the bond in anticipation of a possible call.
So, on the basis of the above, we feel very strongly that FBN's decision to call the Note is a decision in the right direction.
Mutual Benefits Assurance Plc to raise N4.8 billion through private placement
Mutual Benefits Assurance Plc. has secured permission to raise the sum of N4.8 billion through private placement.
The Board of Directors of Mutual Benefits Assurance Plc. has secured permission to raise the sum of N4.8 billion through private placement.
This is according to a disclosure signed by the company's Secretary, Jide Ibitayo and seen by Nairametrics.
The disclosure is part of the resolutions reached at the Extra-Ordinary General Meeting of the firm and sent to the Nigerian Stock Exchange, dated December 3, 2020.
According to the information contained in the notification, the private placement worth N4.8 billion is to be raised through the sale of 8,888,888,889 ordinary shares of 50 kobo each of the company, at the rate of 54 kobo per share, in a distribution succinctly captured below:
5,331,004,445 units (approximately 60% of the total allotted units) is to be sold to Charles Enterprises LLC for about N2.88 billion.
The remaining 3,557,844,444 (approximately 40% of the total allotted units) is to be sold to Arubiewe Farms Ltd for about N1.92 billion.
What this means
According to Investopedia, a private placement is a sale of stock shares or bonds to pre-selected investors and institutions rather than on the open market. It is an alternative to an initial public offering (IPO) for a company seeking to raise capital for expansion.
In this light, it is pertinent to note that private sales are now common for start-ups, as they allow the company to obtain the money they need to grow while delaying or foregoing an IPO.
What you should know
Other key resolutions reached at the Extra-Ordinary General Meeting include:
Raising the company's authorized share capital from N10 billion to N10.05 billion.
To raise additional capital via the issue of debt or equity or a combination of both including convertible bonds, loans, stock, bonds with options etc.
Amendment of clause 6 of the Memorandum and clause 5 of the Articles of Association of the company respectively.
CBN latest policy on diaspora remittance kicks off tomorrow
CBN's latest policy on receipt and administration of diaspora remittances into Nigeria is set to kick off tomorrow.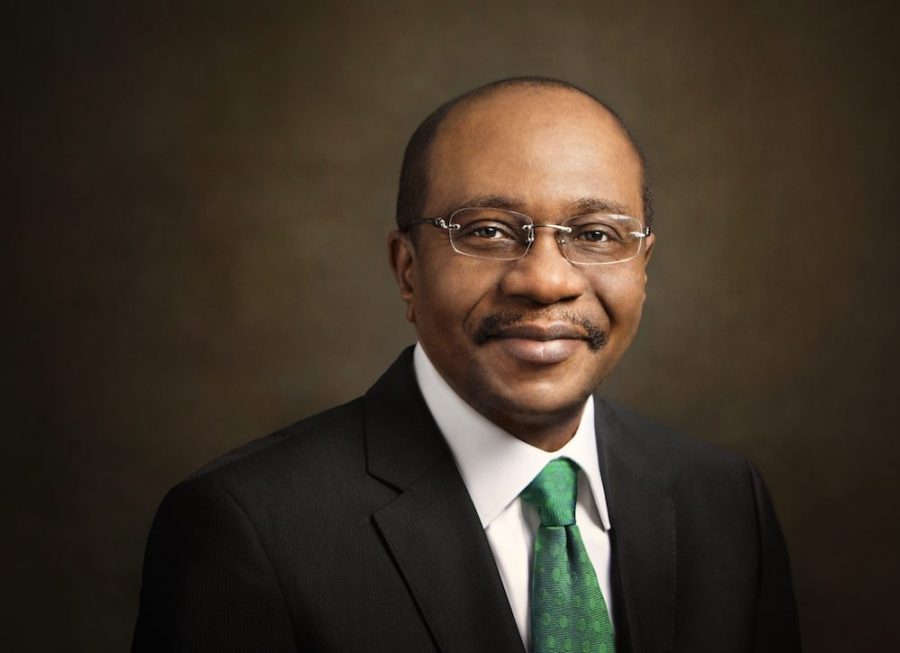 The Central Bank of Nigeria has announced that its recent policy on receipt and administration of diaspora remittances into Nigeria is set to kick off tomorrow, December 4, 2020.
This is according to a press release issued by the apex bank today.
The announcement became imperative after consultations and engagements with relevant stakeholders over smooth implementation of the recent policy, which is aimed at providing a more convenient channel for Nigerians in Diaspora to remit funds back to Nigeria.
What they are saying
Commenting on the recent development, the Governor of Central Bank of Nigeria, Godwin Emefiele said:
"In the course of following up on the implementation of the aforementioned new policies, the CBN observed some pushback by some of the IMTOs, which were bent on undermining the new policies. This was the reason the CBN had to insist on Wednesday, December 2, 2020, that all DMBs must close all Naira General Ledgers through which the Naira remittances were being carried out.
"Following the announcement of these new policy measures, the Central Bank of Nigeria, in an effort to enable smooth implementation, engaged with the commercial banks and the IMTOs to ensure that recipients of remittance inflows are able to receive their funds in the designated foreign currency of their choice.
"As a result of these engagements, which took place with major IMTOs and the DMBs today, Thursday, December 3, 2020, the stakeholders have committed that they would deploy all the necessary tools to ensure that these measures become effective from Friday, December 4, 2020.
"I therefore seize this opportunity to announce to Nigerians both at home and in the diaspora, that the policy of recipients receiving their monies from abroad kicks off on December 4, 2020. All the IT systems of these IMTOs (Western Union, MoneyGram and Ria services) and the DMBs have been properly configured to begin remittance tomorrow, Friday, December 4, 2020."
What you should know
The recent policy as earlier reported by Nairametrics, requires banks to transfer all diaspora remittances to the domiciliary accounts of the beneficiaries or pay the customers in foreign currency.
This is in contrast to the previous policy, where inflow through IMTOs such as Western Union was paid to beneficiaries in Naira.
In lieu of this, the Central Bank of Nigeria had instructed DMBs to close all Naira ledger accounts opened specifically for the purpose of receiving IMTO (foreign transfers from diaspora Nigerians) with immediate effect.
UBA, GTBank, Zenith Bank tumble, Bears take a grip on Nigerian Stocks
The market breadth index was negative with 25 losers against 13 gainers.
Nigerian bourse closed negative on Thursday. The All Share index declined further by -0.25% to close at 34,968.94 from 35,056.82 points.
Year-to-date and market capitalization similarly dropped by -0.25% to settle at 30.40% and N18.27 trillion respectively.
A total volume of 289.3 million units of shares, valued at N7.34billion exchanged hands in 4,878 deals. UBA was the most traded shares by volume at 34.4 million units, while MTNN topped by value at N4.37billion.
The market breadth index was negative with 25 losers against 13 gainers. CADBURY (-5.43%) led the laggards today, while ARDOVA (+7.69%) was the top gainer.
The sectorial performance was mixed as the Banking, Insurance, and Consumer Goods indexes dipped -2.07%, -0.82%, and -0.20%, while the Oil & Gas gained +0.35%. The Industrial sector closed flat.
Top Gainers
MTNN up 0.77% to close at N156.2
ARDOVA up 7.69% to close at N14
REDSTAREX up 4.00% to close at N3.38
CUTIX up 5.56% to close at N1.9
UPL up 4.26% to close at N1.47
Top Losers
CADBURY down 5.43% to close at N8.7
UBA down 5.20% to close at N8.2
ZENITHBANK down 1.88% to close at N23.55
FLOURMILL down 1.85% to close at N26.5
GUARANTY down 1.47% to close at N33.6
Outlook
Nigerian stocks drifted lower at the fourth trading session of the week, as significant sell-offs seen in Nigerian tier -1 banks added pressure on the Nigerian All-Share Index.
Stock experts anticipate more consolidation moves as investors become more choosy on stocks to buy taking into consideration that experts don't see any new highs now till next year.
That said, Nairametrics envisages cautious buying on the bias that stock traders are expected to be a bit wary amid recent macros prevailing at the Nigerian currency market.