Lekoil targets 20,000 bpd from oil field, may seek additional funding
Lekoil Limited has revealed plans to scale up production volume and productivity to 20,000 barrels per day from its current 8,000 barrels per day at its Otakikpo oil field by 2020.
Chief Executive Officer, Lekan Akinyanmi, also disclosed plans by the company to add a two-well appraisal drilling programme at Ogo field, with long lead time items such as wellheads already ordered.
According to Sweer Crude Reports, he also disclosed plans to acquire an additional 22.86 percent stake in OPL 310 which will take its total interest in the asset to 40 percent. This will be followed by a funding plan for the drilling exercise.
In his words:
"Our priority for 2018 is to continue to grow production volumes and profitability at Otakikpo. Our planning for Phase 2 field development is already underway, targeting 20,000 bpd to be reached in 2020, subject to securing additional funding from industry sources."
He further added that the aim of the company is to secure enough information to enable its partners to take a Final Investment Decision in 2019 and then to proceed with development in partnership with GE Oil & Gas. Lekoil had earlier signed a Memorandum of Understanding (MoU) with GE Oil & Gas for the full field development of Ogo field.
Lekoil is an Africa-focused oil exploration and production company with interests currently in Nigeria and offshore Namibia.
The company was founded in 2010 by a group of leading professionals with extensive experience in the international upstream oil and gas industry as well as in global fund management and investment banking.
Lagos revisits Ehingbeti Economic Summit, to hold first virtual edition
The Commissioner for Economic Planning and Budget said the State will again host the Ehingbeti Summit.
Lagos State government has decided to resuscitate its annual Ehingbeti Summit after it held the last one in 2014.
The 2020 edition, which is to hold virtually between November 10-12, is themed 'For greater Lagos: Setting the tone for the next decade.'
This was disclosed by the Commissioner for Economic Planning and Budget, Samuel Egube on Sunday during an interactive session with journalists, which was attended by Nairametrics.
Egube explained that most of the developments recorded in the states over the years were from ideas and recommendations gathered from the previous editions of the summit.
According to him, the summit, which is a collaboration between the state and private sector operators, has seen the government implement 109 out of 119 resolutions suggested to the state government in past editions.
He said, "The rail line projects, the Lekki toll gate, among others are ideas generated from the economic summit. The summit has a rich history and is firmly established as a credible forum for stimulating economic growth for Lagos state. It is our belief that you cannot lead a place like Lagos with one mind you have to bring together all the minds. The first one was hosted in 2000 making this the 20th year since the first summit was held. The first three editions were deliberately diagnostic but by the fourth one, we had started to create a blueprint and have started to implement it from the early decisions that had been made."
He added that the good thing about the summit is that the government is responsible for the decisions taken and that they are obliged to report back to the next Ehingbeti what it has done with the decision taken and if there are challenges.
"We highlight what those challenges were and take other decisions on how to repair those challenges. To some it appears the ambitions are too high, because how do you put the private sector in the lead and collaborate in that manner. They have wondered whether the government can be trusted to follow through with this idea of collaboration, but the performance shows that yes, we follow through," he stated.
According to him, with the summit, what the Lagos state government is trying to do is stimulate contribution from the private sector, get them interested in the governance of the state and lead the way in terms of the outcomes.
What BBNaija winner, Laycon can do with N30 million  
Nairametrics has come up with possible investments that Laycon should consider, as he begins his millionaire phase. 
After 71 days of intense competition, the season 5 of BBNaija tagged, Big Brother Naija Lockdown, came to an intriguing end yesterday, as one person walked away with the N85 million total grand prize.
After 10 weeks of staying cooped in one house, executing several tasks from sponsors, partying every Saturday, and watching their competitors leave one after the other; 5 finalists emerged from the 20 that started the show – Vee, Neo, Nengi, Dorathy, and Laycon. 
Of the 5, just 1 emerged winner – Olamilekan Agbeleshe, popularly known as 'Laycon'.  
READ: How to access CBN's N250 billion intervention fund for gas sector
As earlier announced by Multichoice, N30 million was awarded to him as cash prize, with the supplementary 55 million covering;  
A two-bedroom apartment courtesy 

of 

Revolution Plus

 

A 

top of the range SUV from Nigerian automaker, 

Innoson

 Motors

 

A 

trip to Dublin courtesy 

of 

Guinness

 

H

ome appliances courtesy 

of 

Scanfrost

, and a branded Chiller

 

A 

trip to Dubai packaged by 

Travelbeta

 

1-year

 

supply of 

Indomie

 noodle

s, 

Munch it, and Colgate toothpaste

 

1-year

 supply of Pepsi

 

A 

trip to watch the UEFA Champions League finale

 

A 

brand new 

Oppo

 Reno 3 

smartphone.

 
Not many are surprised with the outcome, as Laycon was a strong contender from the first day in the house. Despite his vivid intelligence and calm nature; his victory can be attributed to a strong social media strategy by his campaign team. His acceptance was easier, being a lightweight Twitter influencer himself prior to the show.
Also, from the diary session in the final week, two of the finalists projected Laycon as the most likely winner. Nengi, particularly said she had always considered Laycon a strong competition, and she views him as someone viewers would love. Neo saw Nengi as a possible winner, while Laycon thought Dorathy to be his biggest competition. Vee said that Laycon had strong plans of what to do with the money, and believes he is deserving of the grand prize.
READ: Real Estate Developers express fear over selection process of CBN's N200 billion Housing Fund
Speaking of strong plans, Nairametrics research team has come up with possible investments that Mr. Agbeleshebioba Massoud Al Khalifah aka Laycon should consider, as he begins his millionaire phase.
Already, the finalists have won some prizes via tasks from sponsors of the show; in fact, all of the finalists have won at least N3million prize each, and Laycon in particular has about N7 million in excess winnings. Assuming that this N7 million and other gifts would take care of his living expenses for the next few months, while he channels the N30 million into worthwhile investments.
The 26-year-old singer and rapper has over the last couple of years built a music profile that could benefit massively from his new-found fame. Already, front-line artistes like Davido are hinting a possible collabo with the University of Lagos graduate.
In April 2019, Fierce Nation signed on Laycon, alongside Runnjozzy. His singing career dates back to the 2014 Coke Studio University of Lagos event, where he was one of the 10 artistes who performed. Later in 2017, he was one of the top 10 finalists at the MTV Base LSB challenge.
READ: Why Warren Buffett's company is buying shares of a gold mining company
After struggling through his music career for years, without recognition, Laycon will discover that N30 million is a lot of money if invested wisely. It is also a sum that could evaporate in a matter of weeks, if misused.
Mercy Eke, winner of last year's 'Pepper Dem' edition, invested her cash winnings in expanding her luxury clothing line, and launching her real estate company "Lambo Homes" which she founded in partnership with a seasoned real estate Consultant/luxury property developer, and an experienced lawyer.
Now, Laycon does not have a luxury clothing line which he might want to expand, but Research Analyst Samuel Oyekanmi avers that he could consider real estate investments just like last year's winner. He may not have to start a real estate company, if he has no interest in it, and some landed property could make a good addition to his portfolio, given that the value rarely depreciates. "Such property could become hoteling centres or rented apartments, and bring impressive returns over time,"  he said.
READ: What UACN decision to un-bundle UPDC means for its shareholders
Founder of Nairametrics, Ugochukwu 'Ugodre' Obi-Chukwu, suggests Laycon should consider choice stocks in the Nigerian and foreign stock exchanges, as well as investments in money market instruments, where some decent profits can be made.
According to him, "This will also be the time to look into Agri-Tech investments, using crowdsourcing platforms, after which you can sit back and watch your funds grow over a time span of 5 months to a year." 
Another investment worth considering is Food production. Food is a necessity, and the border closure has done wonders for investments along the food value chain, from farming to processing, and so on.
The transportation sector can also be considered. With proper management, an investment in a couple of vehicles in the transport line, could also yield good returns for Laycon.
Nairametrics' Investment Analyst, Olumide Adesina, thinks that Crypto-currencies are a good bet at this time, as they are now being used to facilitate payments. He said, "Cryptos offer the highest yield across financial assets, and investing in them can only turn out great. It has recently been attracting institutional funds, and is properly regulated through a legal framework. Laycon could also consider Agro-allied stocks, as many of them have performed quite well. In spite of the insecurity problems disrupting farming in Northern Nigeria, agro stocks such as Okomu Oil have enriched investors, through dividend pay-outs and appreciation of share price. A lot of investors are looking at U.S stocks, but among the log, the tech market remains the most attractive, after the impressive performance tech companies like Google, Facebook, Apple, and Amazon put on this year. A lot of people have been spending more time on their phones, working remotely, moving their businesses to the digital space, and providing services down the value chain; all of these has improved the performance of tech stocks." 
Laycon might need to keep all these in mind, while drawing up the budget allocation for his N30 million cash prize.
These industries drove business activities in September
The development indicates recovery as manufacturers continue to benefit from the ease of the lockdown.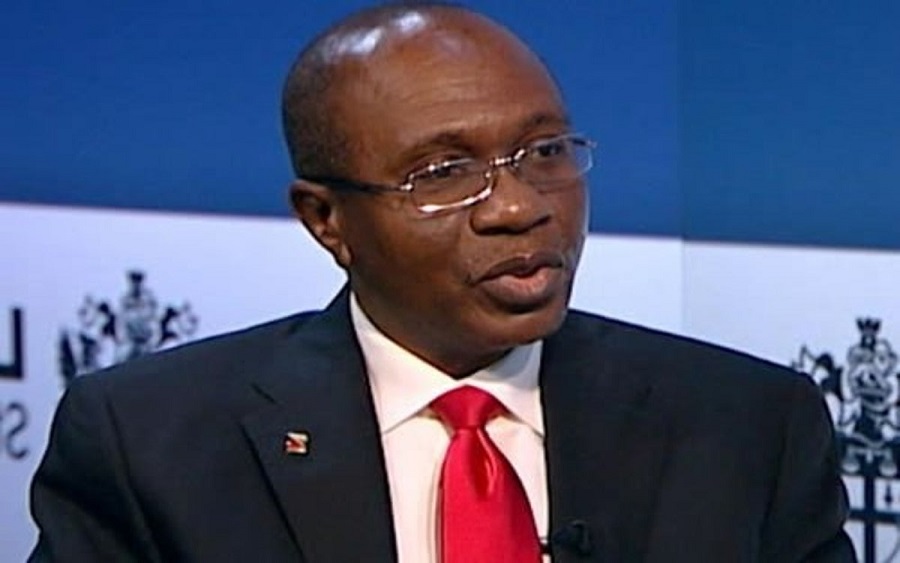 Despite the fact that the Central Bank of Nigeria (CBN) declared last Wednesday that the nation's Manufacturing Purchasing Managers' Index (PMI) contracted at 46.9 index points, some industries still drove business activities in September.
The industries are Electrical equipment, up from 33.3 index points in August to 66.7 index points; Transportation equipment from 53.8 to 58.1; and Paper products from 44.4 to 50 within the same period.
Though, the Cement industry and non-metalic mineral products dropped from 64.4 to 58.1 and 66.0 to 50.6 index points respectively, the sub-sectors still contributed to the business activities recorded in September.
This was disclosed by the apex bank in its September PMI report released on Wednesday.
Nairametrics had earlier reported that manufacturing PMI for August stood at 48.5 index points, indicating contraction in the sector for the fourth consecutive month.
READ: Can a lower MPR rate really prevent this recession?
Also, out of the 14 surveyed subsectors, 5 sub-sectors reported expansion (above 50 index points thresholds), while the others contracted.
Meanwhile, the production level index for the manufacturing sector indicated contraction in September 2020 for the fifth consecutive month, as well as Employment level and Raw material inventories.
However, the manufacturing supplier delivery time index stood at 53.5 points in September 2020, indicating faster supplier delivery time for the fifth time.
(READ  MORE: Manufacturing: Momentum in activities slows in January)
Is the nation coming out of the woods?
Though CBN revealed that only 4 sub-sectors reported expansion in September, contrary to the 6 sub-sectors recorded in August, it is imperative to note that this is an improvement when compared to manufacturing activities in May and June, or the performance in July which saw 12 sub-sectors decline, with one reporting no change, while one expanded.
The impressive performance of cement and other sub-sectors, according to the manufacturing PMI report, is attributable to the expansion in production, new orders, employment, and raw materials' inventories.
READ: CBN's Manufacturing PMI up to 58.2 points in October 
A cursory look at the financials of key players in the industrial goods sector showed that despite the increased cost of higher energy pricing and adverse COVID-19 impacts on transport and naira devaluation, key cement manufacturers still recorded increased topline, driven by demand surge from domestic cement sales.
Back story: Nairametrics had reported on Wednesday that 9 subsectors reported contraction (below 50% threshold) in the reviewed month in the following order:
Petroleum & coal products
Primary metal
Furniture & related products
Printing & related support activities
Food, beverage & tobacco products
Textile, apparel, leather & footwear
Chemical & pharmaceutical products
Fabricated metal products and
Plastics & rubber products
READ: Can a lower MPR rate really prevent this recession?
The Non-manufacturing sector PMI stood at 41.9 points in September 2020, indicating contraction in nonmanufacturing PMI, for the sixth consecutive month.
In all, the development indicates recovery as manufacturers continue to benefit from the ease of the lockdown.
However, conditions within the domestic economy remain relatively tight, reflecting continued uncertainties as investors remain cautious of the lingering risk of the pandemic.