Oscar Onyema; stock market failing to "keep pace with 2017" success
The Nigerian Stock Exchange (NSE) has disclosed that the value of transactions on its platform increased by 114% between January and April 2018, having recorded ₦1.091 trillion as against ₦509.4 billion recorded the same period last year.
NSE's Chief Executive Officer, Oscar Onyema, made this known last Friday while speaking at the NSE-London Stock Exchange (LSE) Dual Listing Conference in Lagos.
He said the development is due to an increase in the number of products offered by the bourse to investors. Recall that the NSE had listed the $300 million Diaspora Bonds and $3 billion Eurobonds in 2017 and the ₦100 billion Federal Government Ijarah Sukuk bonds, amongst others. The bonds were issued with the intentions of catalysing the rebound of Nigeria's economy while offering investment alternatives to the investing public.
Onyema, however, noted that market activities have failed to keep up with "the pace of resurgence recorded in 2017".
According to ThisDay, Onyema listed the following as the factors that dominated market activities in 2017-
Supplementary offers
Listings by introduction
Debt issuances, and
Divestments
Meanwhile, the theme of this year's NSE-London Stock Exchange (LSE) Dual Listing Conference is "Attracting Global capital to drive Nigeria's Economic Reforms and Sustainable Growth". This, the NSE boss said was topical for Nigeria in a time like this.
 "Capital markets are critical to sustainability of growth and development in an economy. It is my strong belief that one of the things that Nigeria (and Africa) needs to sustain its growth, is a solid and vibrant capital market ecosystem that will attract investment and unlock the potential that exists in the economy." -Onyema
He also spoke about the need to sustain the growth in African bourses, financial markets, capital markets, and economies, while noting that doing that would require commitment from everyone.
The NSE-London Stock Exchange (LSE) Dual Listing Conference was a strategic collaboration between the leading bourses which is aimed at "encouraging seamless cross-border access between our capital markets to ultimately drive deeper capital markets that enable capital formation for businesses and governments; create larger liquidity pools and greater competitiveness for our investors; and enhance capacity and promote diversity of investment products to meet the needs of a wide range of investors and issuers."
One of the benefits of this collaboration includes the Federal Government of Nigeria's foreign exchange-dominated $1 billion Eurobond which was recently listed on both the NSE and the LSE.
Why you should consider selling Bitcoin now
Recent trends and macros surrounding the world's most valuable crypto asset have shown that investors need to start selling some of their bitcoins for profit.
The facts: BTC rose above the $12,000 price level, roughly about 23 hours ago. But there were warning signs indicating that daily active addresses on the network were not keeping up with the surging price, and that a correction would be swift. A bearish divergence also formed.
Yesterday, the price continued to climb towards $12,000 in spite of DAA dropping from 1.06  million on Friday to 959, 000 on Saturday (-9.5% drop). As a result of this bearish divergence, Bitcoin fell back to $11,000 price levels in a hurry (-8.3% price drop).
READ MORE: Earning BTCs without Having To Pay Money
Warning signs: While crypto exchanges are still sorting out liquidations in the BTC market, one should probably ask what the BTC whales are doing. That sell-off was perpetuated and possibly triggered by an over-leveraged market.
"In the last 24 hours, BitMEX lost the most open interest in Bitcoin futures – about $105M. Followed by OKEx, Huobi, and Binance (all losing more than $50M)," Larry Cermax said.
READ ALSO: CBN Governor guarantees investors over forex repatriation
In the last 24 hours, BitMEX lost the most open interest in Bitcoin futures – about $105M. Followed by OKEx, Huobi, and Binance (all losing more than $50M). pic.twitter.com/HzJeiKxRJg

— Larry Cermak (@lawmaster) August 2, 2020
However, Rafael Schultze-Kraft, Chief Technical Officer at Glassnode, with a detailed diagram, explained why despite the recent plunge, the world's flagship cryptocurrency still had the bullish momentum in play.
READ ALSO: There are now 18,000 Bitcoin millionaires
"Investors are not moving $BTC at a loss. Adjusted SOPR (hourly chart) is still above 1 despite the sharp price drop, showing no sign of a short-term trend reversal (yet). Closely watching this level," Schultze-Kraft said.
Investors are not moving $BTC at a loss.

Adjusted SOPR (hourly chart) is still above 1 despite the sharp price drop, showing no sign of a short-term trend reversal (yet).

Closely watching this this level.#Bitcoin pic.twitter.com/W1fwB61DWZ

— Rafael Schultze-Kraft (@n3ocortex) August 2, 2020
Why is BTC volatile? The price of Bitcoin is so volatile because of its high use for financial gain and speculating advantages used by global investors and crypto traders. As such, individuals and hedge funds sell and buy Bitcoins as they would do for any other financial asset (stocks, bonds) with regulatory limitations.
READ ALSO: Mysterious Bitcoin whale moves 15,022 BTCs worth $162 million
What you should do: Nairametrics advises cautious buying in this fast-growing financial asset, as high market liquidity could expose you to significant losses. It's highly recommended you seek advice from a certified financial advisor when buying these crypto assets.
Crude oil prices fall due to growing concerns of saturated oil market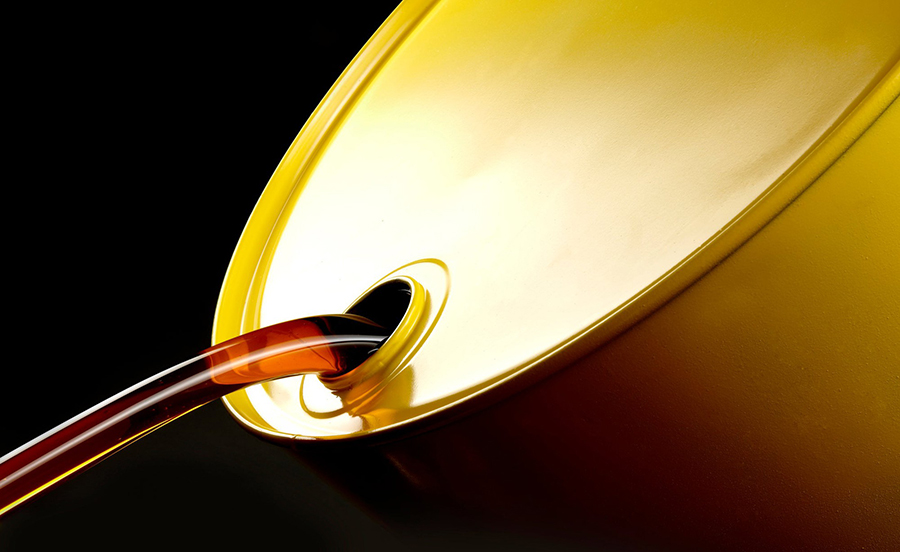 Crude oil prices started the trading week at London's session with a decline, due to growing concerns on oil glut. This macro is coming to light as OPEC+ eased some production cuts this month despite the resurgence of the COVID-19 pandemic.
Brent crude was down 0.34% to trade at $43.37 a barrel as of 6.15 GMT. Also, the West Texas Intermediate (WTI) crude futures lost 0.7%, to trade at $40.02 a barrel.
Brent crude  posted its fourth month of gains in July. Also, the West Texas Intermediate printed a third monthly gain as both rose from their record lows in April, when much of the world was in lockdown due to the ravaging COVID-19 virus.
READ MORE: Biggest oil trader, Vitol, in record compensation, pays over $6 million each to top employees
Some insights: Stephen Innes, Chief Global Market Strategist at AxiCorp, in a note to Nairametrics, explained the impact of COVID-19 fears on crude oil prices. He said:
"Indeed, it speaks fear fast and loud, just how quickly this virus is spreading around the world.
"Adding to matters is that the US consumer market is entering the last few weeks of peak driving season and with mobility tracking data flat-lining so unless there is a significant drop in the Covid-19 case count curve that is sufficient enough to reduce consumer fear of the virus and shift mobility data higher, demand might not get much better from here on in."
READ MORE: Economic restrictions in world's largest economy lowers crude oil prices
What can change this bearish bias?
Crude oil traders are hoping for a super hot August in major economic hubs, especially in some parts of Europe and Asia, so that some of the recent builds in OPEC production can be used to power air conditioning facilities.
Oil and Gas companies revenues plummet by over N84 billion in 3 months
Revenue losses span across oil and gas upstream and downstream at levels not seen in recent years.
Revenues of some of the major oil and gas companies quoted on the Nigerian Stock Exchange fell by about 38% in the second quarter of 2020 wiping out a whopping N84.7 billion from their topline revenues.
This is according to data compiled from the recently released results of the listed companies in the oil and gas sector. They include Mobile Oil (II), Ardova, Total, & Seplat, the only major oil and gas firms that have released their Q2 financials. Oando and Conoil, are yet to release their results. The data was compiled by Nairametrics Research.
Total, Mobil, and Ardova are oil marketing companies while Seplat is into upstream oil and gas production. They are also some of the biggest oil companies listed on the exchange and in Nigeria.
READ MORE: Nigerian hotels count revenue losses due to pandemic-induced plunge
The companies reported combined revenue of N135.6 billion in the second quarter of 2020 compared to N220.3 billion in the corresponding quarter of 2019. Revenue in Q1 was N219 billion. The Nigerian economy, particularly the oil and gas sector has been hit hard by the oil price crash and the COVID-19 pandemic and could be a major reason for the loss in revenues.
The companies also recorded a combined loss before tax of N16.6 billion compared to N38 billion in pretax profits reported in the same period in 2019. The second-quarter losses compound an already bad situation for these companies after reporting a loss before tax of N28.7 billion in the first quarter of 2020. These companies have now seen a combined N45.4 billion wiped out of their profits.
READ MORE: What banks might do to avoid getting crushed by Oil & Gas Loans
Why the revenue drop?
A closer look at the data reveals most of the losses came from the oil marketing firms Total and Mobil. Over N56 billion of the revenue loss was between Mobil and Total. Seplat and Ardova lost just over N5 billion respectively.
A cursory review of their results suggests the companies suffered from a drop in demand for refined products such as fuel, diesel, and lubricants. Nigerians were mostly on lockdown throughout April and May before reopening partially in June and July. However, the damage had been done as adherence to safety procedures meant fewer people were commuting impacting heavily on sales.
Seplat was also hit by dipping crude oil prices and weak demand for its crude. Nairametrics reported back in April that oil prices at some point fell to negative territory as demanded waned globally.
Despite the drops, the companies continued to incur overheads and operating expenses which they could not entirely avoid despite the lockdowns. Gross Margins for the quartet fell by 61% year on year putting the companies on the path to losses.
READ ALSO: Ethereum surges pass $345, ETH miners record highest revenue since Q3 2018
Implication on the wider economy
A review of some of the results already seen by Nairametrics indicates nearly all sectors recorded revenue losses. This is also likely the same situation across the country as Nigeria awaits the second-quarter GDP numbers sometime this month.
Though oil and gas firms faced a twin dose of a fall in crude oil prices and the Covid-19 situation, all sectors except for oil and gas and Agriculture sectors recorded high revenue declines. The companies under review last reported a similar drop in revenues and loss before tax in 2016 when Nigeria entered a recession.
READ ALSO: Govt. rakes in N653 billion in June as exchange rate gain, taxes and oil sales boost revenues
The government is projecting a GDP contraction in excess of 3% and already reported a revenue shortfall of over 50% this year.
Fortunately, the companies still held a sizeable cash balance of N136.7 billion t the end of the quarter putting them in a position to weather the storm.