Funding Rates Crash Below 20% as CBN SLF hits 6-Month high at N239bn
NASS jerks 2018 budget to N9.120 trillion
Headline Inflation Drops to 12.48% in April
KEY INDICATORS
| | | |
| --- | --- | --- |
| Inflation | 12.48% | Declined by 0.86% inApril from 13.34% in March 2018 |
| MPR | 14.00% | Left unchanged at 14.00% at the MPC meeting 0n 4April 2018 |
| External Reserves | $47.87billion | Accreted 1.52% as at 10 May from $47.85bn as at 9May 2018 |
| Brent Crude | $78.86pb | Rose by1.86% from $77.42pb on 11 May 2018 |
Bonds
The bond market traded on a relatively flat note, as initial bullish sentiments following release of the April inflation results were offset by some profit taking by offshore clients especially on the 27s and 37s.
Yields consequently declined marginally by c.3bps across the curve, as market players showed more preference for the higher yields in the T-bills space.  We expect some demand to gradually flow into the bond space, as yields on T-bills have begun to retreat from their recent one-month highs. This however barring continued sell-off from offshore.
FGN Bonds
Description
Bid (%)
Offer (%)
Day Change (%)
16.00 29-Jun-19
11.46
10.80
(0.29)
15.54 13-Feb-20
13.22
12.33
0.00
14.50 15-Jul-21
13.48
13.31
0.00
16.39 27-Jan-22
13.39
13.33
(0.01)
14.20 14-Mar-24
13.33
13.07
0.00
12.50 22-Jan-26
13.43
13.20
0.00
16.29 17-Mar-27
13.36
13.32
(0.03)
12.15 18-Jul-34
13.33
13.22
0.01
12.40 18-Mar-36
13.33
13.19
0.03
16.25 18-Apr-37
13.23
13.20
0.01
Source: Zedcrest Dealing Desk
Treasury Bills
Yields in the T-bills space crashed by c.70bps down to c.12.91% from a one-month high of c.13.64% recorded in the previous session.
This was as banks were relieved of the intense funding pressures from their wholesale FX bids in the previous session. We also witnessed significant client demand for bills especially on the 6-Dec, 22-Nov and 3-Jan maturities, and also on the next 91 and 182-day bills (16-Aug and 15-Nov) which were trading at c.150bps above their last PMA rate.
We expect a further decline in yields ahead of the next OMO maturity on Thursday, just as we expect rates at the PMA tomorrow to clear around 11% discount levels, due to significantly low volumes on offer (c.N34bn in total)
Treasury Bills
Description
Bid (%)
Offer (%)
Day Change (%)
14-Jun-18
12.50
11.75
(1.00)
5-Jul-18
13.50
11.75
(0.50)
2-Aug-18
13.50
12.50
(0.50)
13-Sep-18
13.50
12.25
0.50
4-Oct-18
13.50
12.25
0.50
1-Nov-18
13.00
12.50
(0.50)
6-Dec-18
12.80
12.55
(0.20)
3-Jan-19
12.50
12.30
(0.50)
14-Feb-19
12.50
12.00
0.00
14-Mar-19
12.50
11.00
0.00
4-Apr-19
12.50
11.00
0.00
Source: Zedcrest Dealing Desk
NTB PMA Expectations
Tenor
Offer (N'bn)
Expected Stop Rate (%)
91 days
3.38
10.00 – 10.25
182 days
16.92
10.90 – 11.15
364 days
13.53
11.05 – 11.30
Source: Zedcrest Research
Money Market
The OBB and OVN rates crashed significantly to 15.33% and 16.42%, from their one year highs of c.160% in the previous session. This was because banks were able to access the CBN SLF window to fund their deficits at 16.00%.
The SLF (CBN Lending Window) consequently hit a 6-month high of N239bn, with net system liquidity estimated at c.N80bn short. We expect rates to remain moderated tomorrow, as there are no significant funding pressures expected.
Money Market Rates
 
Current (%)
Previous (%)
Open Buy Back (OBB)
15.33
150.00
Overnight (O/N)
16.42
164.17
Source: FMDQ, Zedcrest Research
FX Market
The Interbank rate remained stable at its previous rate of N305.80/$. The NAFEX closing rate depreciated further by 0.01% to a new YTD high of N361.61/$. Rates in the Unofficial market also depreciated further by 0.11% to N362.00/$.
 
FX Rates
 
Current (N/$)
Previous ( N/$)
CBN Spot
305.80
305.80
CBN SMIS
330.00
330.00
I&E FX Window
361.61
361.57
Parallel Market
362.00
361.70
Source: CBN, FMDQ, REXEL BDC
Eurobonds:
We witnessed some pullback in yields in the NGERIA Sovereigns with yields rising by c.7bps, as EM investors remained cautious of the continued strengthening of the US Dollar which is currently at its 2018 peak, supported by a continued rise in USTs, with the 10yr at its highest since 2011 at 3.08%. We witnessed the most sell on the 2032s and 2038s which lost about –0.70pt on average.
The NGERIA Corps were actively traded in today's session, with most trades witnessed on the longer dated tickers; the SEPLLN 23s, UBANL 22s and FIDBAN 22s. The highest gainers were however at the middle of the curve; the Access 21s, and the FBNNL 20s which gained +0.45pt and +0.20pt respectively. The highest loser was the UBANL 22s which declined by –0.20pt.
Nigeria's treasury bills rate falls to 0.5% per annum
Nigeria's treasury bills rate was oversubscribed despite falling to 0.5%.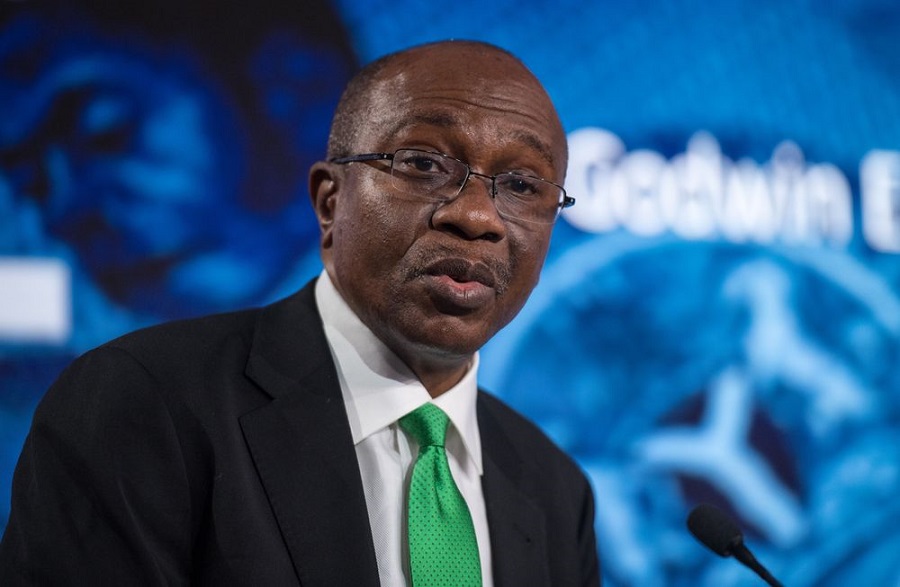 The latest treasury bills auction by the Central Bank of Nigeria reveals a 91-day bill sold for an interest rate of 0.34% one of the lowest in the history of the auction.
Treasury bills rate has fallen sharply since the central bank switched monetary policy from fighting inflation and attracting foreign portfolio inflows to boosting domestic credit. The CBN has frequently deployed heterodox policies over the years adopting what Nairametrics research has come to characterize as Meffynomics.
In the last action two weeks ago treasury bills stop rates for a 91-day bill was 1%. The latest auction also reveals 182 and 364-day bills have fallen to 0.5 and 0.98% respectively. Despite the drops, subscription rates for the bills more than doubled the actual bills on offer. For example, N84.8 billion subscription as against N49.8 billion for a 91-day bill. Even more shocking was the one year bill with investors staking a whopping N694.9 billion in subscription against N93.9 billion on offer.
What this means: The current rates are the closest we have seen to 0% suggesting that investors are willing to earn next to nothing rather than take risks in a failing economy.
Nigeria's inflation rate is 13.71% and galloping towards stagflation. Nigeria is expected to announce it is formally in a recession in the coming weeks as the National Bureau of Statistics collates its data.
Billions have poured into the stock market in recent weeks as investors search for investments with better yields.
However, there are limited stocks out there that can guzzle up the hundreds of billions of naira available for investing.
NB Plc to raise additional N20 billion from its N100 billion Commercial Paper
Nigerian Breweries has announced the continuation of its N100 billion Commercial Paper (CP) Issuance Programme.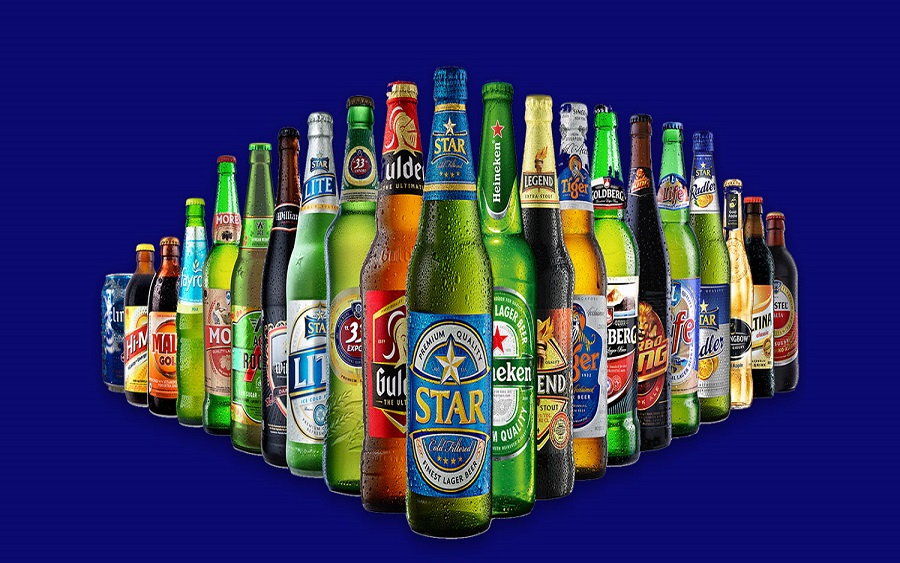 Nigerian Breweries has announced the continuation of its N100 billion Commercial Paper (CP) Issuance Programme in a bid to raise up to N20 billion to support its short term funding needs. The company has launched Series 9 and 10 of the programme for this purpose.
This information was disclosed in a notification signed by the Company's Secretary, Uaboi G. Agbebaku, and sent to the Nigerian Stock Exchange.
The notification reads;
"[Nigerian Breweries Plc] is pleased to inform the Nigerian Stock Exchange and the investing public of the continuation of its "CP" (Commercial Paper) programme with the launch of Series 9 and 10 of the programme.
"Series 9 of the Commercial Paper programme would be for a tenor of 180 days, while Series 10 would be for 270 days. However, the launch of the CP opens today 23rd October 2020."
(READ MORE:Nigerian Breweries stock up by 58% since August )
What you should know
According to data obtained from Financial Market Dealers Quote (FMDQ), Nigerian Breweries has raised up to N90.12 billion since the start of the year.
N52.76 billion was raised from Series 6 between February 12 to November 6, 2020.
N13.03 billion was raised from Series 7 from April 15 to October 14, 2020.
N24.33 billion was raised from Series 8 from April 15 to January 8, 2021.
The recent issuance of the Series 9 and 10 CP will bring the total funds raised to N110.12 billion.
Why it matters
The CP will help the company navigate through the recent impact of COVID-19 and other trade disruptions.
The programme will strengthen the balance sheet of the company, and enable the brewer to execute its plans while delivering value to customers and creating wealth for shareholders,
In like manner, the CP programme is expected to provide opportunities for non-equity investors to invest in the company and support its cost management initiatives.
Commercial Paper value appreciates by N243 billion YOY, hits N539.8 billion in H1, 2020
Commercial Paper value appreciated by 81.9% to N539.8 billion in 45 issuances as of H1, 2020.
Commercial Paper value hits N539.8 billion as of June 2020, as the value appreciated by 81.9% from N296.8 billion in 44 issuances as of H1, 2019 to N539.8 billion in 45 issuances as of H1, 2020. This is according to a recent report by PWC titled, "Nigeria Capital Market Update."
READ: CBN invests over N120 billion on 320,000 farmers across CTG within four years
As regards industry spread, the financial services sector accounted for 32% of the proceeds raised as of H1 2020, followed by the consumer goods sector representing 26% of total proceeds. ICT raised 19% and Industrial goods contributed 18%.
READ: Zenith Bank's Profit After Tax in H1,2020 rises by 16.8% to N103.8 billion
In terms of yearly appreciation, Commercial Paper value has maintained an upward trend, recording N114 billion as of the end of 2016, N221 billion in 2017, N402 billion in 2018, and N540 billion in H1, 2020.
What this means
Activities in the Commercial Paper market maintained its upward trajectory as more blue-chip companies continue to access short term funding from a diversified investor base, through the capital market and on favorable terms.
READ: TradeDepot raises $10 million in pre-Series B equity round
What you should know
Commercial Paper is a commonly used type of unsecured, short-term debt instrument issued by corporations, typically for the financing of payroll, accounts payable and inventories, and meeting other short-term liabilities. Maturities typically last several days and rarely range longer than 270 days.
It is usually issued at a discount from face value and reflects prevailing market interest rates.
Explore Data on the Nairametrics Research Website
Use Advanced Financial Calculators on Nairametrics