How Nigerian entrepreneurs can participate in this $5m global venture challenge
Nigerian startups are in for good times as VentureClash comes to Lagos this May. The competition is slated to hold at the Radisson Blu in Lagos between May 22nd and 23rd, 2018.
The global competition is championed by US-based Connecticut Innovations which specializes in granting support to startups with innovative solutions in financial technology, the Internet of Things (IoT), digital health and insurance technology.
The organization noted in a statement earlier this month that Lagos was chosen as one of the locations for challenge owing to its growing status as an innovation hub with lots of promises.
The global competition officially began in 2016. This year's competition opened in March with the submission of applications. Applicants have their eyes set on the $5 million which Connecticut Innovation has earmarked for investment. Currently, the preliminary competitions are taking place, even as the "finalist live pitch" is slated to hold in October at Yale University.
The overall winner in the competition will receive up to $1.5 million in investment, while the remaining top three finalists will split the remaining $3.5 million. They will also receive mentoring and other forms of assistance.
The event will witness the gathering of some of Africa's most promising IT startups who will compete to secure one out of the three available semifinalist spots.
Note that asides qualifying for the final stage of the competition, the Lagos VentureClash winner will also receive a $150, 000 investment from Connecticut Innovate. The top three second-place winners will $5,000 worth of grants each.
About twenty companies will be pitching at the Lagos event, all of which must have applied (www.ventureclash.com/apply) and gone through the selection process. There are some prerequisites for application some of which include-
The companies must have operated for at least a year
Companies must have customers who use their products/services and pay for it
Companies must agree to the terms and conditions of the competition, one of which include having a presence in Connecticut.
Companies hoping to be considered must meet the above criteria and ensure to submit their applications latest May 14, 2018.
Top 5 billionaires in Europe and what they do for money
The world billionaires list comprises an exciting set of European billionaires who made their fortune from unlikely areas.
What would the world billionaires list look like without the American and Asian mavericks doing spectacular things in tech and other fields of endeavour? Take away these two groups and you would find an interesting crop of European billionaires who made their fortune from unlikely areas.
Today, we will look at the top five European billionaires and what they do for money.
5. Beate Heister & Karl Albrecht Jr. ($39.7 billion)
Beate Heister and Karl Albrecht Jr. are German nationals and children of the founder of one of the biggest supermarket chains in Germany.
Aldi Supermarket was founded by two brothers after World War 2 and it went on to become very successful. The brothers split at some point and one of them took over the supermarket and made a great success of it. Aldi is touted as the European Walmart.
Together, Beate and Karl Jr. are worth $39.7 billion.
READ: Mukesh Ambani, the richest man in Asia buys iconic $79m UK golf club with 900 years history
4. Francois Pinnault ($52.3 billion)
The Frenchman, Francois Pinault is the Chairman of the fashion group, Kerring which owns luxury brands like Yves Saint Laurent, Alexander McQueen and Gucci. He started his company as a wood and building materials company before diving into the lucrative world of luxury goods.
In 1999, he bought the controlling stake in Gucci Group and this kickstarted his journey into luxury products. Francois Pinault is currently worth $52.3 billion.
3. Francois Bettencourt Meyers ($83 billion)
She is the richest woman in the world and the third richest in Europe. Francois Bettencourt Meyers is the granddaughter of the founder of the world-famous cosmetic brand, L'Oréal. She inherited the fortune after her mother who was also the richest woman died.
Francois Bettencourt and her family own a 33% stake in L'Oréal. The Frenchwoman is worth $83 billion.
READ: US Tech Boom: 7% increase in valuation as 2 fresh billionaires cross the $100bn mark
2. Amancio Ortega ($84.9 billion)
Amancio Ortega is one of the wealthiest clothing retailers in the world. He sits on top of Inditex, a fashion company that owns several brands with over 7,500 stores worldwide.
Inditex is listed and Amancio owns 60% of it. According to Forbes, he earns over $400 million in dividends every year.
Amancio Ortega is Spanish and he is worth $84.9 billion.
READ: Africa's richest woman claims decision to freeze her assets was based on "fake passport"
1. Bernard Arnaut ($180.1 billion)
He needs no introduction as we have done many articles on him already. He is the third richest man in the world and the president of Moet Hennessey Louis Vuitton Group (LVMH). His company is the biggest name in the luxury goods world with over 70 brands under it.
According to Forbes, he pulled off the biggest brand acquisition ever when he signed in January 2021, the American jeweller Tiffany & Co for $15.8 billion.
Bernard Arnaut calls himself the custodian of French heritage according to Forbes. His net worth is $180.1 billion.
Microsoft Broadband Deal: Implications and how to maximize for AfCFTA
The world is gradually transitioning into a knowledge and digital economy and Nigeria cannot be left behind.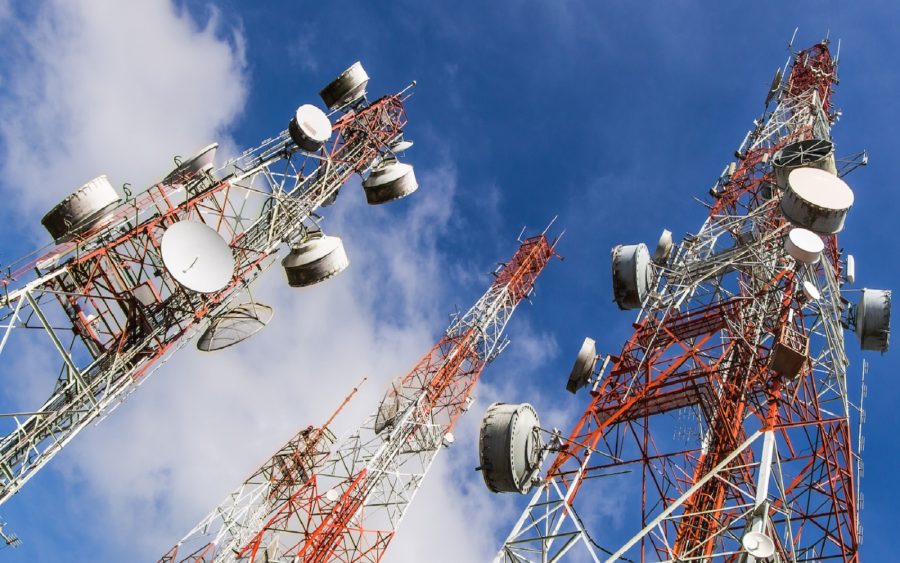 On the 3rd of May, 2021, The Federal Government announced a deal with Microsoft through the Federal Ministry of Communications and Digital Economy for the development of high-speed internet infrastructure across the six regions in the country.
Microsoft disclosed in a statement saying: "Six regions in the country have been earmarked for the development of high-speed internet infrastructure. Microsoft's Airband team will work closely with local partners to improve broadband connectivity in these communities while also assisting with the design and implementation of hyper-scale cloud services."
The FG stated that Microsoft's AirBand Tech has enabled rural and underserved communities gain access to high-speed internet connectivity, tapping into the unused broadcasting frequencies of television white spaces. The technology is also cheaper and faster to deploy than fibre and is coming at a time when telecoms have been the brightest spot of Nigeria's economy in a period of declining growth.
With Nigeria looking to diversify the economy, deeper broadband penetration can act as a catalyst for Nigerian service exports for the African Continental Free Trade Area (AfCFTA).
Telecoms and Internet penetration in Nigeria
According to the last Gross Domestic Product Report released by the National Bureau of Statistics (NBS), Nigeria's information and communication sector grew by 13.8% in full-year 2020 compared to 11.08% recorded in 2019 and 9.65% in 2018, comprising majorly of Telecommunications and Information Services, Publishing, Motion Picture, Sound Recording, and Music Production, and Broadcasting.
The sector also contributed 15.06% to aggregate real GDP in Q4 2020, with Telecommunications & Information Services growing by 17.64% in Q4 2020 compared to 17.36% in Q3 2020 and 10.26% in Q4 2019.
Internet users
The Q4 2020 telecoms report by the National Bureau of Statistics (NBS) revealed that the number of internet subscribers in Nigeria increased from 126.1 million as of Q4 2019 to 154.3 million in Q4 2020, representing a 22.38% increase, with Lagos, Kano, Oyo, FCT, and Ogun state recording a total increase of 8.96 million new internet subscribers between 2019 and 2020.
The reason for the sector's impressive performance is not far-fetched as more Nigerians were home during the lockdowns and spent more time online, working remotely for Nigerian and foreign firms.
Broadband Penetration
To develop a robust service sector economy, broadband penetration is needed to maximize service economy exports in IT, Finance, Entertainment, and many others.
According to a report by MICUS Management Consulting GmbH, "companies adopting broadband-based processes improve their employees' labour productivity on average by 5% in the manufacturing sector and by 10% in the services sector. The development of broadband allows the acceleration and automation of information flow between companies, which enables an increased specialization in knowledge-intensive activities."
With the rising number of internet users in Nigeria, broadband penetration has also witnessed a boost. Minister of Communications and Digital Economy, Dr Isa Ali Ibrahim Pantami disclosed last year that Nigeria increased its broadband penetration rate from less than 6% in 2015 to 43.30% by August 2020 which translates to 82, 653,247 broadband subscriptions in the country.
It is fair to say that with the rising broadband and internet penetration in Nigeria, the nation's potential for skilled service export and trade is a gold mine that should be harnessed for future African trade, especially as Africa agrees to enter into tariff-free trade.
The AfCFTA
The African Continental Free Trade Area (AfCFTA) agreement which took off on January 1, 2021, is expected to create the world's largest free trade area measured by the number of countries participating. The pact which connects about 1.3 billion people across 54 countries with a gross domestic product (GDP) valued at $3.4 trillion, has the potential to lift 30 million people out of extreme poverty.
Nigerian Economic Summit Group (NESG) also urged that for the FG to maximize the Africa Continental Free Trade Area (AfCFTA) agreement, it needs to direct its efforts into strengthening domestic value chains.
"Resource-based countries, such as Algeria, Egypt, and Nigeria – which collectively account for approximately 50% of Africa's GDP – contribute only 11% to intra-African trade.
In terms of intra-African exports, the estimates also showed that manufacturing exports will have increased by 110%  followed by agricultural exports (49%) and services exports (14%) by 2035.
Nigeria could reap more gains through export diversification away from crude oil, as manufacturing exports currently account for an average of 9 % cent of the country's total exports," Mr Laoye Jaiyeola, Chief Executive Officer, NESG said.
From what the NESG concluded, it is safe to say that Nigeria has enough potential to cover with Intra African trade, especially through broadband-inspired service exports, which will create employment and improve productivity.
Prince Nwafuru, an international trade lawyer with Paul Usoro & Co, leader of one of the Commercial Dispute Resolution & Litigation Teams, and a Nairametrics trade analyst says improved broadband penetration will lead to reduced costs and more productivity; and the added innovation infrastructure funding will boost innovation rankings for Nigeria.
What does improved broadband mean for Nigerian tech jobs and service jobs and how would it improve earnings?
"The world is gradually transitioning into a knowledge and digital economy and Nigeria cannot be left behind," Nwafuru said.
"In order to build a strong ecosystem for the digital economy, Nigeria requires strong broadband and ICT infrastructure. The broadband penetration based on the last report from the NCC is less than 44% with the plan to reach 90% penetration over the next 5 years. The speed and cost of data remain a major challenge for the service and tech sectors. Faster internet is required to drive e-commerce and digital economy. Improved infrastructure will definitely lead to a reduction in the cost of doing business and increased earnings for the tech and services industries," he added.
Bottomline
The tech and service ecosystem requires incentives and enabling infrastructure to scale and serve the large market that exists in Nigeria. Though the e-commerce space has recorded some growth in recent years more needs to be done to position Nigeria to serve the rest of Africa.
Sadly, Nigeria was not even amongst the top 10 African Countries in the Global Innovation Index for 2020, which ranked Mauritius, South Africa, Kenya, Tanzania, Rwanda, Egypt, Senegal, and Ghana above the country, despite the fact that Nigeria boasts of young and innovative population. This paradox further underscores the need for investment in enabling infrastructure to drive the needed growth which will position Nigeria in its pride of place on the continent.