RESULTS SHEET: Nestle's Factory, Presco and Biological Issues, CCNN on the money
Welcome to Results Sheet, a newsletter focussed on the interim and audited results released by companies quoted on the Nigerian Stock Exchange.
Despite being an advocate of fundamental analysis, it is often an onerous task sifting through over 100 pages of financial statements published by companies. To understand the contents, one must be really patient and have the expertise to analyse financial statements and relate the numbers with some of the disclosures contained in them. So, it is quite easy to appreciate why a lot of people prefer to just grab the headline numbers and do not bother with flipping through the pages of financial statements.
This newsletter is for retail investors who are looking for the key details in a financial statement but do not have the time or expertise to read all that wonky stuff. It is also for you, if you are a discerning investor looking for any information that can help bridge the asymmetric hole that is typically the bane of smart investing.  
After today, you may not be able to get this Newsletter on Nairametrics except via subscriptions.
---
1. MAIN STORY
Nestle and the Water Factory
Nestle released its first quarter results and as expected, they did not disappoint. Earnings per share was up 2.9% to ₦10.85 compared to ₦10.55. More importantly, revenue rose 10.3% year on year and I am glad for that.
Perhaps you are thinking, "this compares to a 69% rise in revenues in March 2017, so why is 10% so great?" In 2017, Nestle's revenues were largely driven by price increases and not necessarily volumes. To counter a difficult inflation laden 2016, they had to raise prices. It is also important to note that 2016 was a very low base for Nestle.
So long as Nestle grows its revenue enough to maintain a gross profit margin above 35%, then I believe that they are doing just fine. The company also recently launched a slew of products such as Nestle Milo (ready to drink) RTD, Maggi Naija Pot, and Golden Morn Puffs. We will be tracking these products to see how they are faring in key markets across Lagos.
Nestle also dropped a bombshell in its Q1 results. The company disclosed that it had taken a ₦3.8 billion loss provision on its new Water Factory in Abaji Abuja. This was a rude shock to me as I had all the while thought that the factory was producing already and that the company was starting to make some money from it. According to Nestle, "the expected business growth and gain of market share for the factory has not been realised and outlook for future expansion is below estimates." The company tested the factory's facility for impairment and recorded an impairment loss of ₦3.4 billion in respect of related property plant and equipment.
Nestle may have reported a profit of just over ₦13 billion if it had not taken on that provision. Nevertheless, it is a good thing that they have acknowledged the failure recorded in this water plant. Consumer business is very challenging and competitive even if you are a Nestle.
In terms of share price appreciation, Nestle is currently trading at ₦1,596 with a price earnings multiple of 32x and price to book at 27x. This is as expensive as it gets for this stock and I don't see any more upside, at least until they release their next results. Something inside me suggests that Nestle might raise equity in the nearest future. Most of its loans are related party loans and a conversion into equity may trigger a price rally. Just saying.
---
2. Cement Co Northern Nigeria (CCNN)
Officially the best performing stock on the exchange, the stock is up 385% in the last one year and still trading at 10x earnings per share. The dilemma here now is whether to still buy this stock or just admit that I lost a massive opportunity to make money. Their latest results provide a guidance so let's look at the talking points.
The company reported a revenue of ₦5.39 billion up 25%, year on year. Earnings per share also doubled to 86 kobo per share. This is basically in line with the earnings growth recorded in the full year ended December 2017. It is interesting to also note that volumes have been in line with production.
CCNN also has little debt and has ₦2.44 billion in cash in the bank. So is this why the share price has been on the rise? I have seen far cheaper stocks with perhaps better potentials without this sort of capital appreciation.
My gut feeling is that the beneficial owners of the company, BUA Group may be working on a merger deal and investors are taking positions ahead of this announcement. BUA owns about 50.7% of CCNN via its subsidiary, Damnaz Ltd. To forge a merger, they might need to raise the stakes to over 60%. I might be widely wrong but I like to follow my instincts.
---
3. Diamond Bank postpone the evil day
The tier 2 bank issued a press release last week informing investors about yet another delay in the release of its full-year results. There is a bit of apprehension about what is going on in this bank but from what I gather, the company is likely going to be taking more provisions on its bad loans thus, the back and forth with regulators.
It's been a tough ride for the bank and indeed investors in this bank. I first bought Diamond Bank shares at ₦7 at a time when we thought they had the SME banking model on lock.
How time has changed. Uzoma Dozie has been cleaning up some of the mess created in the Alex Otti era while still creating his own mess too. I still have a bit of hope about this stock but not at the current price earnings ratio. I should have this stock on my radar if it drops below 4x price earnings (provided it reports a profit in 2017, which is unlikely).
---
4. London and Presco's Biological Issues
The Oil Palm company reported a surprising 25% drop in earnings per share. Earnings dropped to ₦3 per share compared to ₦4 a year earlier. Rummaging through the results, I observed that the problem was with the revenues from CPO (Crude Palm Oil).
The company's CPO sales to UK dipped by 76% to ₦468 million and affected bottom line. Nigerian CPO sales did rise 13% to close at ₦6.1 billion but it could not make up for the decline in overseas sales. Gains from biological assets also declined to just ₦96k. Presco has over the years relied on this accounting entry to declare profits. Sometimes it works and other times it doesn't. The latter is what investors are experiencing.

---
5. Fidelity Bank scouting for more capital
They finally released their earnings during the week and as expected, earnings per share was up 86% to 65 kobo per share. The stock is also up 184% in the last one year and is one of the better performers this year. At a price earnings ratio of 2x, buying this stock is a no brainer. There would be a little more analysis about the results in our subsequent newsletter, so watch-out for that.
The company also announced that it was going to raise capital from the debt market. The bank said that they were looking to raise funds via commercial papers. Last year, they raised $400 million in Eurobonds which they deployed into trade finance and used part to refinance existing loans.
That's all for the week. Have a profitable week ahead.
Sign up for our Newsletter 
Fidelity Bank Plc must cover the chink in its curtains to keep rising 
Fidelity Bank Plc follows the narrative of top tier-2 banks, which have had better or easier years.
The Nigerian banking sector has consistently been one of the most profitable sectors in the Nigeria Stock Exchange market. However, in 2020, Deposit Money Banks (DMBs) have faced a flurry of impediments, which may have affected their solidity.
With reduced income from fee and commission implemented at the start of the year by the Central Bank of Nigeria, the paucity of foreign currency for international transactions, the resulting economic contraction from dire effects of the coronavirus pandemic, and the consequent operational constraints of keeping employees safe, 2020 is obviously fraught with numerous disorders for banking institutions.
READ: Another Fidelity Bank Non-Executive Director purchases 1 million shares worth N2.75million
For most, it hasn't exactly been a year for growth at all, more like a walk in the woods, where improvements to bottom-line is almost unexpected. This period, many banks seem content with simply surviving and fundamentally matching their previous feats.
Fidelity Bank Plc follows the narrative of top tier-2 banks, which have had better or easier years. The bank generated a 2020 9M PAT of N20.4billion, rising 7.08% from the corresponding figures last year, but drilling solely into its results in Q3'2020 and its exact comparative period in 2019, the bank suffered reduced interest revenue, reduced fees and commission, reduced profit before tax, and reduced after-tax profit.
READ: STANBIC IBTC posts Profit After Tax of N45.2 billion in H1 2020
Fidelity Bank Plc concluded Q3 with a profit position of N9.1billion, 13.7% decline compared to its position in 2019 y/y. PBT reduced by 12.9% from N10.8billion in 2019 to N9.4billion this year. Gross earning in Q3 was only N49billion as against N57billion in 2019 – plummeting 14%.
The Group Chief Executive Officer of the bank, Mr. Nnamdi Okonkwo, commenting on the result said: "Our 9 months results reflect our resilient business model, particularly in a very challenging operating environment. We worked closely with our customers to gradually recover from the economic impact of the pandemic and the attendant effect of the lockdown. The drop in gross earnings was due to the decline in interest and similar income, caused by lower yields and drop in fee income."
READ: Sterling Bank Plc records 3.28% decline in 2020 9M gross earnings
True cause of the reduction in earnings
DMBs generate gross earnings under three primary subheads: Interests earned, Fees and commission, and Other operating income. Fidelity Bank Plc generated a combined total of N150.8billion for the period ended September 2020 from these three categories, compared to the N158.5billion in the corresponding period last year.
READ: Ethereum Miners earn a staggering $1 million in 1 hour
Deeper analysis reveals that this rising tier-2 bank has seen more deficit in revenue from fee and commission compared to the other aforementioned gross-earnings' generating-sources within this period. Interest earned dropped by a difference of N4.3billion, while revenue from fee and commission saw a decline of N4.8billion from N14.5billion in 2019 to N19.3billion YoY.
Fee and commission as a component of gross earnings
Card maintenance fees, account maintenance fees, commission on remittances, collect fees, telex fees, electronic transfer fees, amongst others, represent the plethora of channels that makes up income from fee and commission.
READ: Strong performance from Stanbic IBTC, despite weak retail banking position
The real insight this particular component of gross earnings provides is that a spike in revenue generated indicates increasing/increased customer account activity. The more a customer maximizes the usage of an account's product and facilities, the more the revenue earned from this segment. Thus, earnings from fees and commissions are so overriding due to their apparent controllability.
For example, a bank could make the decision to purely pursue and aggressively drive the usage of its ATM debit card and promptly see the revenue from commission rise. Furthermore, an increased rate of card production and collection necessitates usage and consequently means more money is earned as card maintenance fees.
READ: Unity Bank Plc posts gross earnings of N11.04 billion in Q3 2020
The fact that gross earnings reduced mostly from fees and commissions should be a telling concern for the Management of Fidelity Bank Plc. Post covid-19 would birth the dawn of a new era for business processes. The management must guarantee the usability of its electronic banking channels, promotion of its cards, and with urgency, implement improved service delivery mechanisms to ensure that it is the first port of call to customers for general payments and remittances.
These measures are of grave significance in the bid to bridge its widened fee and commission income gap.
READ: Central Bank says monetary policy not to blame for rising food cost
Other indices
Holistically, in the 9 months ended September, it is worthy of note that the bank made certain advancements. Customer Deposits, Net Loans and Total Assets all grew in double digits. Customer Deposits grew by 22.3% from N1.2billion to N1.5billion, Total Assets also rose by 21% from N2.1billion in 2019 to N2.5billion, and Net Loans rose by 12.9% to N1.3billion from N1.1billion.
Airtel is paying up its debts
Airtel's annual report revealed that the company has a repayment of $890 million due in May, as well as, an installment of $505 million due in March 2023.
Airtel's presence in 14 countries from East Africa to Central and West Africa would have been impossible without relevant financial investments. But, while the funds have been key to its growth in the past few years, many of its financial obligations are starting to mature quickly.
The Covid-19 pandemic has had negative economic effects on different sectors of the economy; however, the resilience of the telecom sector is evident in an increase in Airtel's income. The overall performance of Airtel increased with a revenue growth in constant currency of 19.6% in Q2 compared to 16.4% recorded in Q1, while revenue on reported basis increased by 10.7% to $1.82 billion, with Q2 revenue growth of 14.3%.
---
Unilever Nigeria Plc: Change in management has had mixed impact
9 months into the change of management, Unilever Nigeria Plc's performance in Nigeria has been largely underwhelming.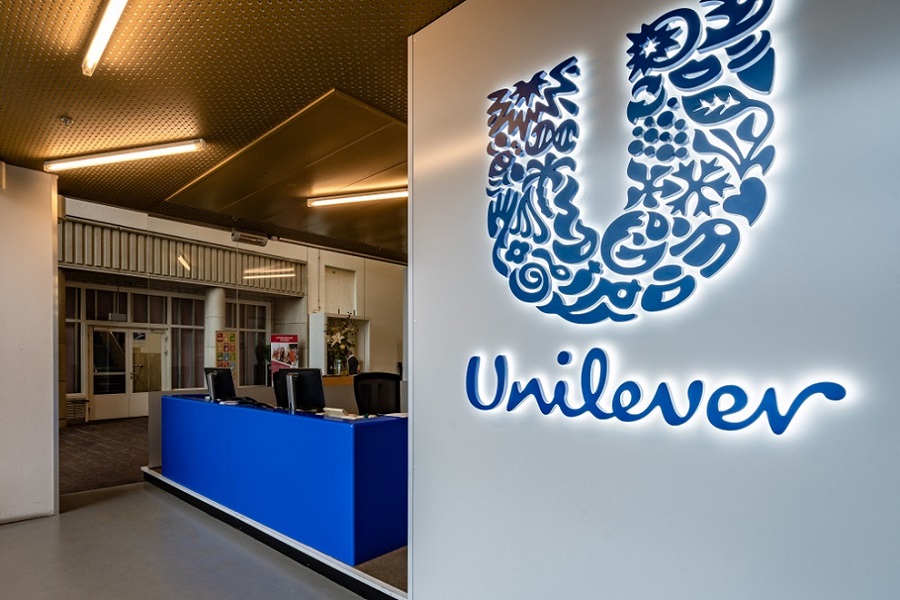 Change in the management of a company is never a walk in the park. Transitions usually take time to yield the desired results. Organizations can look to past successful managerial transitions for inspiration, but not for instruction because there is no defined playbook. The decision to replace Mr Yaw Nsarkoh, who served as the Managing Director of Unilever Nigeria Plc until the end of 2019 was plausible, but adjustments were never going to be an easy task.
Mr Nsarkoh had served as Managing Director of the company for 5 years and steered the course of its proceedings with remarkable skill up until the financial performance disaster which culminated in his resignation on November 28th, 2019.
---