Recycling: How these small businesses make millions selling aluminium monthly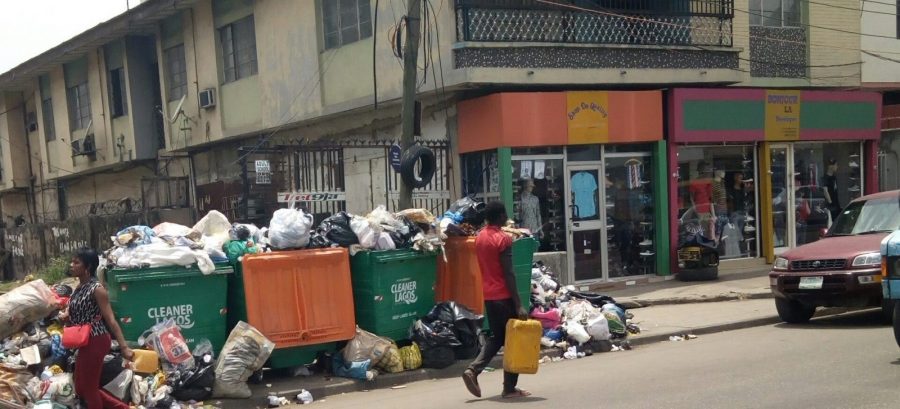 As an emerging economy with a population of nearly two hundred million people, Nigeria generates quite a lot of waste. The Waste Management Society of Nigeria (WAMASON) estimates that nearly sixty-five million metric tonnes of waste is generated in the country per annum. This has often caused a waste management crisis, especially in most urban centres where municipal authorities struggle to efficiently dispose of trash. Meanwhile, despite the fact that most Nigerians typically regard waste as completely useless, there exist some business-savvy entrepreneurs who have recognised the immense potentials in waste management and have taken steps towards harnessing it.
What is recycling?
Simply put, recycling entails the conversion of waste materials into new, useful products. The essence is to reduce over-dependence on raw materials for the production of new products. It is also one of the most effective ways to managing waste; preventing pollution, ensuring a clean and healthy environment and creating wealth.
In Nigeria, the recycling industry is still in its infancy compared to what obtains elsewhere in the world. BioEnergy Consult estimates that out of the millions of metric tonnes of waste generated every year in the country, only a fragment of it is being managed/recycled. What this means is that the business potentials of recycling are currently being under-utilised. There is need for more investment in the sector.
The recycling business in Lagos: an insight
To understand more about the recycling industry in Nigeria, we visited the Igando Dump Site in Lagos. Located along both sides of the Igando-LASU road, it is one of the many dump sites that abound in Lagos, and indeed one of the biggest in Nigeria and the world at large. From afar off, one can perceive the pungent smell of rot that emanates from the place. Here, solid waste from such Lagos environs as Iyana-Ipaja, Egbeda, Ikotun, Isheri, etc. are brought and literarily dumped. It is also in dump sites like this one that most of the recycling efforts take place.
Recycling involves a long chain of business command, beginning from the dump sites. For instance, the Igando dump site is privately owned and managed; just like most of the other sites in the city. Scavengers are charged the sum of  ₦200 daily before they can come in and pick valuable recyclables ranging from metals, plastics, etc. Several hundreds of labourers work here daily, and the materials that they recover from the waste dump site is then purchased either by middlemen who sell them to recycling companies or by representatives of the recycling companies.
One of the people we met at the dumpsite is a woman who works in the procurement department of a recycling company. Although she chose anonymity and refused to disclose the name of her organisation, she did reveal that hers is one of the biggest recycling plants in Lagos and that they specialise in metal recycling.
"We basically recycle aluminium/metals and use them to produce new things such as pots, plates, spoons, etc. I work in the procurement department of my company. So it is my work source for production materials. This is one of the places I come to source for materials" the woman said.
How lucrative is recycling as a business?
Today, the recycling industry is estimated to be worth several billions of Naira. But this is nothing compared to the revenues it has the potential to generate should the right investments be made. In the meantime, however, it was important for us to find how this much money is generated from waste materials, and who gets what. So we began by asking the procurement woman how much it costs to purchase the materials, she said that it depends on the type, quantity and quality that someone is buying.
"Measurement is also very important in this business. We weigh everything in weight" she said. "I pay between  ₦40,000 to  ₦45,000 for just one ton of metal. So depending on the quantity of metal I am buying, I can sometimes spend nearly half a million naira in a single day. Today alone, I've transferred  ₦400,000 to that man over there."
She also revealed that aluminium is more expensive than scrap metal, noting that while the price of a ton of metal is around the  ₦40,000 mark, one tonne of aluminium can cost more than one hundred thousand Naira (₦100, 000).  She went further to state that metals and aluminium are the most expensive recyclables in Nigeria due to the unavailability of iron ore for steel-related productions.
"All the other materials are equally just as important. Some specialise in recycling plastics, polythene bags, PET bottles and even paper. All of these are important materials used to produce some of the important household items that are very expensive in the market. However, the other recyclables are not as expensive as aluminium and metal. Take, for instance, rubber is easily accessible as a raw material, unlike ore which is scarce."
Who gets the money?
Fortunately or unfortunately, a bulk of the money goes to the middlemen instead of the labourers who do the dirty, most intense job of scavenging the materials from the waste dump site. According to our source, some of the labourers earn between ₦30, 000 to ₦50, 000 per month. And in all fairness, this is absolutely nothing compared to the serious work they put in, as well as the many health dangers they could be exposed to in the course of doing their job.
The challenges/opportunities for investment
Indeed, recycling is a lucrative business in Nigeria today. Yet, there exist such endless opportunities that are yet untapped. There is there need for investors to come and industrialise the sector in order make more money from it. Investing in proper waste management processes is one of one way to start. In Lagos State today, much of the 13,000 metric tonnes of waste generated daily is left unmanaged. Investing in the technology that would ensure an effective management of waste, which will inevitably aid the recycling process.
FG to provide financial support for 1.7 million businesses, individuals in next 3 months
FG had announced specific programmes aimed at cushioning the impact of COVID-19 on MSME businesses.
The Federal Government has announced plans to provide financial support for 1.7 million businesses and individuals across the country within the next 3 months.
This disclosure was made by the Minister of State for industry, Trade and Investment, Ambassador Mariam Katagum, at the virtual commissioning of the Fashion Cluster Shared Facility for Micro, Small, and Medium Enterprises (MSMEs) tagged, Eko Fashion Hub, in Lagos.
Katagum disclosed that the initiative is borne out of the Federal Government's continued commitment to helping cushion the devastating impact of the coronavirus pandemic on the economy by saving existing jobs and creating new job opportunities.
READ: FG releases new details on MSMEs support scheme, budgets N200 billion for loans
The minister said that President Muhammadu Buhari's administration, through the Economic Sustainability Committee, had announced specific programmes aimed at cushioning the impact of COVID-19 on MSME businesses.
She said, "The Federal Government is fully committed to empowering Nigerians; more so in the face of the COVID-19 Pandemic. In this regard, the government, through the Economic Sustainability Committee had announced specific programmes aimed at cushioning the impact of COVID-19 on MSME businesses.
"These programmes include among others, the N75 billion MSME Survival Fund and Guaranteed Off-take Schemes of which I have the honour to chair the Steering Committee for the effective implementation of the projects.
READ: NNPC reveals survival strategies to cope with the oil sector downturn and new normal
"The project, which will run for an initial period of three months, is targeting 1.7million entities and individuals and has provisions for 45 per cent female-owned businesses and five per cent for those with special needs. The registration portal for the schemes is set to open on Monday 21st September 2020 and I urge you all to take full advantage of the schemes.''
The Nigerian Economic Sustainability Plan which was produced by a committee headed by the Vice President, Yemi Osinbajo, is a response to the health and economic challenges which foisted on the country by the outbreak of the novel coronavirus pandemic.
READ: FG to save N1 trillion annually from petrol subsidy removal
Aside from developing robust monetary policies and fiscal measures to enhance oil and non-oil government revenues and reduce non-essential spending, the plan also includes a N2.3 trillion stimulus package for the economy.
Katagum said that the schemes were at the core of the N2.3 trillion stimulus package being implemented by the Federal Government. She said that the commissioning of shared facilities was also expected to provide succour and relief to the teeming micro-businesses in need of space and infrastructural support
NSE, IFC promote participation of women-owned and run SMEs under the Nigeria2Equal programme
The NSE and IFC hosted the webinar to review support for women-owned businesses.
As the COVID-19 pandemic continues to disrupt economic activities all over the world, the informal sector (specifically small and medium enterprises, SMEs), have been at the centre of the crisis.
In view of the strong representation of female entrepreneurs within the SMEs space, The Nigerian Stock Exchange (NSE) hosted a webinar in collaboration with the International Finance Corporation to address the theme, Supporting SMEs and Women-Owned Businesses in Corporate Value Chains.
Speaking at the webinar, the Divisional Head, Shared Services, NSE, Bola Adeeko noted, "Entrepreneurs in Nigeria face significant challenges in accessing finance to sustain or expand their businesses. With the high level of female participation in entrepreneurship (OECD in 2019 puts female participation at 58% compared to male's 45% male), experts anticipate that the COVID-19 crisis will hinder the progress made in advancing women's entrepreneurship in Nigeria.
"To this end, we are pleased to have brought together an expert panel of discussants who have made an indisputable business case for gender-inclusive practices in corporate value chains and highlighted strategies for improving the participation of women owned and run SMEs."
Looking at the current SMEs landscape, the Executive Director, Fate Foundation, Adenike Adeyemi indicated that, "When we look at the micro segment, we see that the number of women-owned businesses is equal to men-owned businesses.
"However, as we move on to the SMEs segment, we see a drop in female participation to less than 25% which suggests that women are either dropping off or not growing as quickly as their male counterparts."
In identifying some of the constraints female entrepreneurs face, Nigeria Country Director, WeConnect International, Yeshua Russel said, "While it is imperative that concerted efforts are made to link women to the value chains of large corporations in order to empower them, there are barriers that must be addressed which include inadequate technical capacity; low level of collaboration among women-owned businesses; and lack of access to finance.
"Consequently, we need to create more structures and systems that can educate and incorporate women to raise their level and quality of participation."
The Director, Corporate Affairs and Sustainable Business, Ghana and Nigeria, Unilever, Soromidayo George further expounded on this saying, "From our experience with Ebola and other epidemics, the economic impacts of a health crisis will have a disproportionate impact on women which will widen the gender inequality gap.
"This is particularly attributable to the harmful social norms that limit the expectations of what women can and should do especially along familial and business spectrums. We must, therefore, articulate organised ways to tackle these expectations and lay the right building blocks to achieve gender equality."
All the panelists during the session agreed on the fundamental needs of businesses, particularly women-owned businesses as articulated by Executive Director, Business Banking, Access Bank, Ayodele Olojede.
She noted that, "In building and nurturing women-owned businesses, it is important to adopt a holistic approach that focuses on the four fundamentals of finance, information, market and technology."
Taking this a step further, the Director, Enterprise Development Centre, Lagos Business School. Peter Bankole emphasized, "Capacity building must go beyond training in the development of women-owned businesses. Women are fast and adaptive learners but must also be given the support of mentoring and hand-holding to reach their highest potential."
In closing out the event, the Head, Corporate Communications, NSE, Olumide Orojimi emphasised the need to continue the conversation beyond the webinar.
He said, "Bridging the gender inequality gap is a journey and it is one we must all contribute to actively. We at the NSE are proud of our efforts at advancing female participation within our operations and our ecosystem and our collaboration with IFC is one of the efforts we are truly proud of."
It would be recalled that The Nigeria2Equal initiative was kicked-off in May with a webinar that explored the gender implications of COVID-19 for women as employees.
The conversations that ensued during that webinar highlighted the differential socioeconomic impacts of the COVID-19 pandemic on men and women, with women predicted to face more negative impacts.
Explainer: The 5 allegations against CAMA
CAMA has its issues but these 5 allegations against it are overblown.
Two weeks ago I had to correct a widespread mischaracterisation of the concept of waiver of sovereign immunity. Today I see myself again forced to discuss the Companies and Allied Matters Act (CAMA) 2020. So far the reviews I have read appear not to be from a standpoint of legal knowledge but pure sensationalism.
The yet to be gazetted CAMA 2020, which has no commencement date, for now, comprises a whopping 870 sections! A comprehensive review of the Act is therefore no mean feat. Indeed I do not know one person who has. But that has not stopped piecemeal reviews.
It is therefore in response to the piecemeal review of the CAMA especially the most widely circulated one by a respected writer that I am forced to issue the following observations. A more comprehensive review of the Act remains a work in progress.
To put my observations in perspective, it is pertinent to acknowledge that there is a near breakdown of trust of our leaders by the people and it must be said that the current administration (both at the Federal and State level) have not painted themselves in gold in terms of their regulatory legislations.
READ: How new CAMA 2020 will enhance SMEs' ease of doing business
But to hold the government to account or to take them to task when they have done wrong, we can't afford to get it wrong ourselves or be guilty of sensationalism. Otherwise, you throw them a lifeline, divert attention to your embellishments, and cast doubt on your credibility. I now begin my response to the five allegations contained in the Article, in reverse order.
Allegation 5 is that CAMA 2020 in section 78 mandatorily requires foreign companies to register EXCEPT Chinese companies. This is as laughable as it is mischievous. To be honest I don't understand the basis at all. All I will do is to reproduce the text of the 1990 and 2020 Acts.
It is clear that Sections 78 & 79 CAMA 2020 are mere reproductions of Sections 54 & 55 CAMA 1990. The only difference as far as I can see between the provisions of Section 80 CAMA 2020 and Section 56 CAMA 1990 is that the application for exemption is now made to the Minister.
Despite my limited knowledge of the law in general and the principles of interpretation of statutes in particular, I have tried painstakingly albeit unsuccessfully to read into the sections the exemptions exclusively accorded to Chinese companies.
Allegation 4 is that "The CAC is Now Above The Law – Literally". The ground on which the allegation is brought is that section 17 CAMA provides that a suit shall not be commenced against the CAC unless a 30-day Pre-Action Notice has been served on CAC by the intended plaintiff.
Is that all?
This is the sort of accusation that my former boss would hear and scream, "you are pulling my legs" or "you are kidding me!"
Granted that it appears that the Pre-Action Notice requirement was not provided for under CAMA 1990 and is now required under the new CAMA. But does that make the CAC above the law? The answer must necessarily be answered in the negative.
Any law student about to write Bar Finals & who claims not to have heard of Pre-Action Notices ought not to be allowed into the exam hall let alone being called to the Nigerian Bar. A simple search of the word "Pre-Action Notice" in Law Pavilion returns 1650 results in 0.02 secs.
Nigerian law is replete with instances of Pre-Action Notice requirements in similar legislation. For the sake of time and space, I will restrict my examples to four – NPA, NIMASA, NNPC, and NAFDAC. Can we also argue that those Agencies are "above the law – literally?"
Despite my misgivings about the Pre-Action Notice requirements in Nigerian laws and their occasional abuse by officials, in the context of the allegation that it makes the CAC, "above the law – literally". I am only able to arrive at one verdict.
Allegation 3, and which is the most dangerous of all the allegations in my view, is the allegation that CAMA 2020 criminalised the informal sector and thereby rendered 21 million Nigerians as criminals! Haba!!
Some people complained that lawyers needlessly attacked the writer & claimed that the interpretation of statutes is the exclusive preserve of lawyers. Without going as far as that, I don't know if anyone on here will take me seriously if I issue medical advice with magisterial authority.
There's a reason why the interpretation of statutes is an art and why people have written textbooks or enunciated principles on the interpretation of statutes. Allow me to explain to you why and how the writer fell into a schoolboy error in his construction of section 863 CAMA 2020.
Section 863 CAMA provides that a person or association of persons shall not carry on business in Nigeria AS A COMPANY, LIMITED LIABILITY PARTNERSHIP, LIMITED PARTNERSHIP OR UNDER A BUSINESS NAME without being registered under this Act. This is punishable on CONVICTION to a fine.
There are a number of principles that we call in aid when faced with a statute for interpretation. One is that provisions of laws must be given their ordinary interpretation. Another one is that statutes are not interpreted in isolation but on a combined reading with other sections.
Firstly, the section DID NOT make it compulsory for all Nigerians intending to do business (including those in the informal sector) to register under the Act. Far from it. That is not the literal interpretation of that section. The writer read into the section, what was not there.
The section says you must register if you want to carry on business as a company or a partnership or a business name. Do you think it is like six and half a dozen? Read the next sentence.
READ: CAC discloses why it proposed law amendment 
Section 19 CAMA as an illustrative example stipulates that no association or partnership of MORE THAN 20 PERSONS shall be formed for the purpose of carrying on business for profit or gain without registration as a company under the Act. The section also provides exceptions.
What this means is that 20 persons OR LESS can come together and do business WITHOUT THE NEED for registration under the Act. If more than 20 persons come together to do business for profit without registration, they thereby contravene section 863. Nothing more nothing less.
Similarly s. 814 CAMA provides circumstances under which a person or group of persons must register as a business name e.g. when they want to do business with a name that is not their true surnames. In other words, Okafor & Okafor can do business without compulsory registration!
Above all, s. 863 CAMA ends by providing that where an alleged offence has been committed by a person or group of persons under that section, such persons can only be punished if convicted (obviously by a Court of competent jurisdiction) and the punishment is fine.
The corollary of the point being made is that the allegation that s. 863 CAMA criminalised the informal sector & rendered 21 million Nigerians criminals so wide off the mark that I think the writer must in good conscience withdraw that article.
Allegation 2 is that the lawmakers were guilty of legislative cronyism by expressly naming The Business Recovery and Insolvency Practitioners Association of Nigeria (BRIPAN) as the government-recognized body which insolvency practitioners must be registered with in order to practise.
For me, this is the first potent allegation against the new CAMA but it is not that easy to conclude whether the allegation is grounded or baseless. Once again, let me explain.
The basis on which the writer quarrelled with the insertion of BRIPAN in the Act is that BRIPAN is a private company limited by guarantee which was registered in 1994. The writer then proceeded to peek behind the veil to reveal a company registered as Insolvency Practitioners Association Nigeria Ltd/Gte. For the avoidance of doubt, Business Recovery and Insolvency Practitioners Association of Nigeria is the same as Insolvency Practitioners Association Nigeria Ltd/Gte. I have confirmed that.
I do not speak for BRIPAN, I am not even a member and have no experience or interest (yet) in insolvency practice. But it is important to interrogate what's wrong with the insertion of BRIPAN in the Act. Although the National Assembly is not sovereign, and laws passed by National Assembly are not supreme, the yardstick to measure the validity or otherwise of a law is whether or not such law contravenes the provisions of the Constitution, expressly or by necessary implication and is thereby unconstitutional, null and void. To date, I am yet to read anyone saying what precisely is unconstitutional about the insertion of BRIPAN in the CAMA.
For the record, CAMA does not say that only members of BRIPAN can be Insolvency practitioners. It says in addition to being a lawyer or accountant or of any other relevant discipline, you must be authorised either by BRIPAN OR OTHER professional bodies to act as an insolvency practitioner.
Please read sections 705 & 707 for yourselves. That's why I said earlier that it is better to err on the side of caution and state the facts as there are so you don't give the government leeway to say but it is not restricted to BRIPAN alone. You get the point.
In concluding this penultimate point, I think the writer has a point about the express insertion of BRIPAN in the Act. I agree that it leaves a bad taste in the mouth but I would not call it corruption based on what I know for now. I stand to be corrected.
Allegation 1 is that the CAMA is NGO Bill in disguise because what NASS failed to do before through the NGO Bill they have now achieved through the backdoor. I agree that the legislative & regulatory agenda of the present NASS as illustrated in several of their proposed legislations appear aimed at attacking freedom of speech & civil space and to abrogate property & economic rights.
However, I strongly disagree with the writer's conclusion that s. 839 CAMA means that "the CAC may remove and replace the trustees of a CSO if it determines that it is in "the public interest" to do so – in its sole opinion and based on criteria nobody else has access to."
The above interpretation is doing damage to the literal interpretation of that section. Once again for the record, a community reading of the said s. 839 of CAMA shows that an order of court is required to suspend the trustees of an NGO under that section. Additionally, the extant principles of Nigerian administrative law are adequate to ensure that the wrongful exercise of the regulatory powers of the CAC are brought under the supervisory control of the courts.
A proper reading of the CAMA in its entirety will reveal that the CAC also has supervisory powers over other types of entities like companies, partnerships, and business names. Is the argument that NGOs (e.g. churches) are above any form of supervision? If so let us say so.
In the final analysis, I also do not think there is merit to the allegation that the CAMA 2020 is the NGO Bill in disguise.
It is imperative to conclude as I begun, there appears to be a near breakdown of trust between our leaders by the people and this must be fixed if we are to make progress as a country. In the meantime, however, to hold the government to account or to take them to task when they have done wrong, we can't afford to get it wrong ourselves or be guilty of sensationalism. If we do so, we unwittingly throw the government a lifeline, divert attention to our embellishments, and cast doubt on our credibility. This would be neither good for us nor the country.
The author of this article, Orji Uka, is a Lagos based legal practitioner. Nairametrics obtained his permission to publish on nairametrics.com.