Here's a closer look at Stanbic IBTC's FY 2017 results
Stanbic IBTC Holdings recently released its financial statements for the year ended December 2017. Gross earnings increased by 35.81% from ₦156 billion in 2016 to ₦212 billion in 2017. Profit before tax increased by 64.38% from ₦37.2 billion in 2016 to ₦61.1 billion in 2017. Profit after tax also increased by 69.4% from ₦28.5 billion in 2016 to ₦48.3 billion in 2017.
Earnings per share moved from ₦2.46 in 2016 to ₦4.60 in 2017.
Stanbic IBTC Holdings declared an interim dividend of ₦0.50 per share. It had earlier declared an interim dividend of ₦0.60 per share.  The total dividend paid thus amounted to ₦1.10 or a 23.9% pay-out ratio. This seems rather low compared to other banks such as GT and Zenith which typically pay close to 50% of their earnings as dividends.
The Holding Company may have taken this step in order to conserve capital. Stanbic IBTC's (the bank) Capital Adequacy Ratio dropped slightly from 21% in 2016 to 20.5% in 2017.
Stanbic also gave shareholders the option of converting their dividend payments into shares. Some shareholders thus opted for 49.4 million additional shares in lieu of dividends.
Interest income up significantly
Interest income went up massively, moving from ₦87 billion in 2016 to ₦122 billion in 2017. This was largely driven by interest from investments. Interest on investments moved up from ₦31 billion in 2016 to ₦59 billion in 2017.
Fee and commission revenue
Net fee and commission revenue increased marginally from ₦52.9 billion in 2016 to ₦59.4 billion in 2017. This was largely dominated by asset management fees comprising ₦33.9 billion. Account transaction fees also fell sharply from ₦7.1 billion in 2016 to ₦3.6 billion in 2017.
Trading Income spiked
Trading income was up by nearly 100% from ₦15 billion in 2016 to ₦29 billion in 2017. The rise was largely driven by the increase in trading revenue from foreign exchange and fixed income. Revenue from fixed income trading moved from ₦5.5 billion in 2016 to ₦18 billion in 2017. Revenue from trading of foreign exchange also jumped from ₦6.2 billion in 2016 to ₦11 billion in 2017.
Other income
Stanbic Ibtc (the bank) made a whopping ₦28 billion as other income from its subsidiaries. The bulk of this income came from Stanbic Ibtc Pension Managers which paid 20.9 billion as dividends.
The personal and business banking segment has maintained a second consecutive year of losses. Losses increased from ₦1.6 billion in 2016 to ₦16.5 billion in 2017.  Income from Corporate and Investment banking rose impressively from ₦14.9 billion in 2016 to ₦45.7 billion in 2017. Wealth income increased from ₦15.2 billion in 2016 to ₦19.1 billion in 2017.
Impairment charges also went up
Impairment charges went up significantly from ₦19.8 billion in 2016 to ₦25.5 billion in 2017. Stanbic, however, recovered ₦2.4 billion on loans and advances that had previously been written off.Specific impairments increased from ₦11.2 billion in 2016 to ₦20.9 billion in 2017.
Stanbic appears to have taken impairment provisions largely on communication, manufacturing and oil and gas loan portfolios.  Communications accounted for ₦8.5 billion of Stanbic's total non-performing loan of ₦31 billion. The bank made impairment charges on this segment of ₦6.7 billion. Stanbic IBTC may have thus taken a huge haircut on its loan to Etisalat (now known as 9Mobile).
Stanbic also made specific impairments of ₦3.9 billion on the ₦7.3 billion impaired loans to the oil and gas sector.
Stanbic IBTC Holdings is a member of the Standard Bank Group, which holds a 53.07% equity holding (through Stanbic Africa Holdings Limited). The principal activity of the company is to carry on business as a financial holding company, to invest and hold controlling shares in, as well as manage equity in its subsidiary companies.
The company has nine direct subsidiaries, namely: Stanbic IBTC Bank PLC, Stanbic IBTC Pension Managers Limited,Stanbic IBTC Asset Management Limited, Stanbic IBTC Capital Limited, Stanbic IBTC Investments Limited, Stanbic IBTCStockbrokers Limited, Stanbic IBTC Ventures Limited, Stanbic IBTC Insurance Brokers Limited and Stanbic IBTC Trustees Limited.
Crude oil prices close lower W/W, oil traders wary
Both oil contracts suffered heavy losses as reports from U.S oil rig count gained up to 211 from last week's level of 205.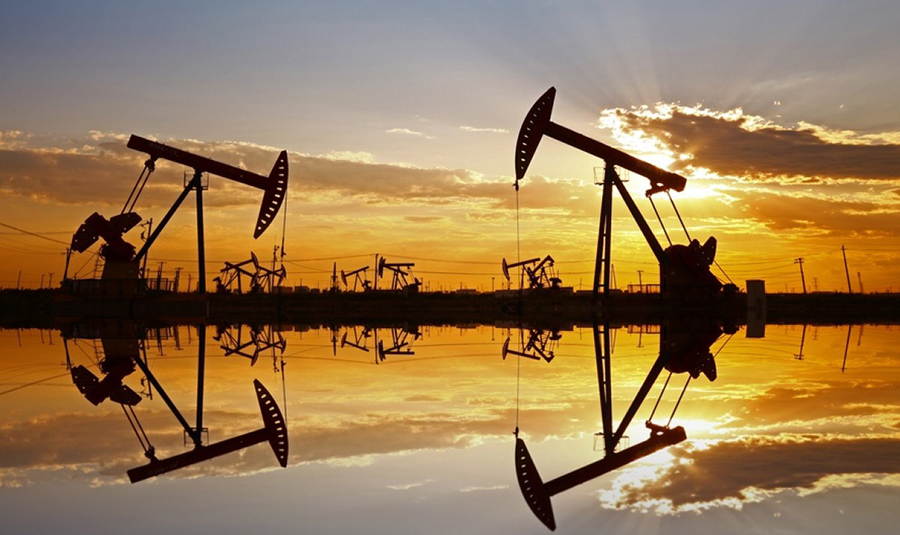 Crude oil prices ended W/W on a bearish note. The slide is significantly attributed to the soft demand in gasoline, as COVID-19 restrictions in certain emerged markets began to take its toll on crude oil demand.
New York-traded West Texas Intermediate futures settled at $39.85 per barrel. For the week, West Texas Intermediate dropped 2.5%.
Not forgetting the British traded oil contract, Brent crude settled at $41.77.
Both oil contracts suffered heavy losses as reports from U.S oil rig count gained up to 211 from last week's level of 205.
Oil rigs, indicators of future production have steadily climbed since the week ended Sept 4, when they stood at 180.
READ: OPEC predicts a deeper drop in global oil demand, based on serious coronavirus challenges
Adding to the weight on the market were estimates that Libyan oil output, mostly offline since January, had risen to 500,000 barrels per day and will likely grow further by October end.
In an explanatory note to Nairametrics, Stephen Innes, Chief Global Market Strategist at Axi, gave key insights on moves made by OPEC+ to keep pricing in check, as the virus negatively affects the fragile energy market.
READ: U.S dollar posts best monthly gains in 14 months
"One would have to assume OPEC+ decision will depend on the price/curve shape outcome for November. Traders remain unwavering that OPEC will continue to defend the downside for oil prices via a more calibrated monthly market evaluation and inventory management approach.
"OPEC hopes to tighten near-term balances push spot prices higher than 'forward prices', the elusive backwardation, encouraging inventory draws.
READ: Oil prices drop, currently on anemic demand
"My view is until this unambiguously occurs, OPEC will cover the markets back. Positively for OPEC compliance concerns, all the push pump-happy members appear to follow the compensation principles."
Explore Data on the Nairametrics Research Website 
What to expect
In the days ahead, crude oil prices are expected to be range-bound, as oil traders are now focusing on the most important election coming up in the world's largest economy in about two weeks' time. That said, crude oil prices will continue to be influenced by the outcome of the newly registered COVID-19 vaccine.
Rich Bitcoin investor moved $175 million worth of BTC for just $0.84
An anonymous whale recently transferred 13,242 BTC worth $175.1 million for a fee of just $0.84.
One of the richest Bitcoin investors known is suddenly moving his crypto fortune.
An anonymous whale recently transferred 13,242 BTC worth $175.1 million for a fee of just $0.84. The transfer was first reported by a whale-watching bot known as Whale Alert.
READ: Ripple owners say XRP will be worth $100
Businesses and individuals are fast adopting Bitcoin on the bias that it's virtually cheap to transfer any amount of funds, and doesn't exhibit stringent capital controls on outflows, relatively high transaction costs, and inflexible exchange rate system prevalent in many global financial systems.
Why is this happening?
Popularly known hedge fund manager and Billionaire, Paul Tudor Jones, recently had been bullish on bitcoin, calling it the best inflation hedge you can find.
READ: Bitcoin robbers transfer part of Bitcoin loot worth $1.4 billion
"I like bitcoin even more now than I did then. I think we are in the first inning of bitcoin and it's got a long way to go," Jones said on CNBC's Squawk Box on Thursday.
He first revealed his bitcoin investment in May and on Thursday, he said he holds a "small single-digit investment" in the cryptocurrency.
The widely respected trader believes the huge quantitative easing program from the Federal Reserve is setting the stage for inflation to make a grand comeback.
READ: Crypto: Why Tether became a U.S. dollar replacement for many ChineseCrypto: Why Tether became a U.S. dollar replacement for many Chinese
"The reason I recommended bitcoin is because it was one of the menus of inflation trades, like gold, like TIPS breakevens, like copper, like being a long yield curve and I came to the conclusion that bitcoin was going to be the best inflation trade," Jones said.
Jens Ischebeck, a renowned Fintech publisher, in a note shared with Nairametrics, gave vital insights on why Africans are fast adopting crypto and the advantages that crypto-assets bring
READ: CBN gives up on its policy of attracting dollars
"Most African citizens have started shifting their hopes to the use of crypto, to escape numerous constraints faced with the traditional money transfer services, including cost, speed, and inconveniences."
The definitive Cryptocurrency tax guide for 2020
When it comes to cryptocurrency, it is hard to know when taxes are owed and how to pay them.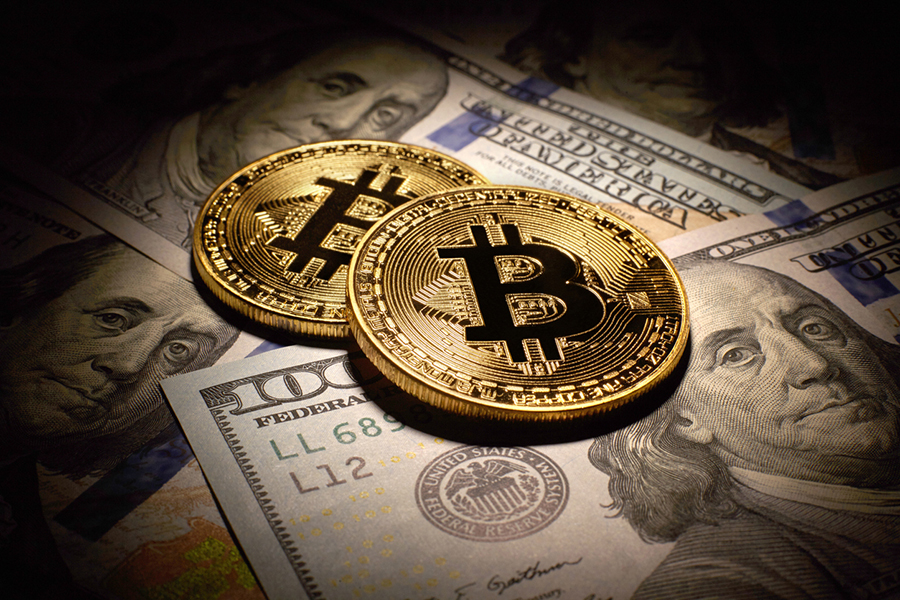 Anyone who wants to buy Bitcoin should know that the coins will be taxable. There are no exceptions to this rule, and the IRS will go after delinquent taxpayers.
However, the IRS is one of the most difficult federal bureaucracies to deal with. When it comes to cryptocurrency, it is hard to know when taxes are owed and how to pay them. This guide contains essential information to help cryptocurrency owners, or potential owners, who do not know how to get the tax reporting season on the right track.
READ: Withholding Tax: Beginners' Guide For Small Businesses in Nigeria
READ: FG apologizes, says Self-Certification directive is not for everyone
How Do Cryptocurrency Taxes Work?
The tax authority views crypto coins like Bitcoin or Ether as digital assets that represent value and act as the exchange means. When it comes to charging taxes, it is treated as property. Charges on whatever cryptocurrency is owned are based on the amount of gross income that one gains from crypto coins.
For crypto coins to be taxable, the owner must have dominion and control of it. If a trader receives a coin and can execute trades, they have dominion and control. If the owner has cryptocurrency in a wallet, but they are not able to trade, sell, buy, or exchange it, they do not have control or dominion over the coins. In this case, cryptocurrency cannot be taxed.
READ: Nigeria generates N1.29 trillion from taxes in Q2 2020, surpasses target
Here is a real-life example. (1) Brian received one unit of cryptocurrency worth $40 on June 1st, 2020. The transaction is recorded in the distributed ledger, and Brian is able to buy, sell, and trade the cryptocurrency. This means that Brian received $40 of gross income. That amount is taxable. However, if Brian receives the same amount of cryptocurrency, but for whatever reason, he cannot use it, that cryptocurrency is not taxable because he does not control it.
There are instances when cryptocurrency is not taxed. Transferring cryptocurrency from one exchange to another is not taxable. Purchases are also not taxable. Gifts of cryptocurrency are not counted as income; however, if they later produce income, that income is taxable. Also, if cryptocurrency is received as part of an inheritance to satisfy an heir's right to an estate's income, it is treated as income from the property and is taxable.
READ: Presco Plc projects N24.53 billion turnover in Q4 2020
Are Cryptocurrency Losses Tax-Deductible?
As with trading stocks, losses incurred by trading cryptocurrency must be reported to the tax authority. It can then provide relief based on those losses in the form of a tax refund. Taxpayers are allowed to deduct $3,000 per year or $1,500 for those who are married and file separately. For example, someone who loses $6,000 in 2020 can make two $3,000 deductions for two consecutive years to cover the losses.
READ: Shoprite reports sales of $161.4 million from Nigeria
How to File Cryptocurrency Taxes
All income derived from cryptocurrency must be reported. In 2019, the IRS included a question in Form 1040 asking taxpayers about income derived from cryptocurrency. Taxpayers who have profited from cryptocurrency should answer "yes." Cryptocurrency owners must also file an IRS 8949 capital gains and losses report.
READ: Anti-virus creator, John David McAfee charged for U.S tax evasion
The best way to file taxes accurately is to hire a professional to do it. Several firms specialize in tax preparation and filing, such as H&R Block. There is also TaxBit, which is tax preparation software uniquely designed for taxpayers who own cryptocurrency. Cryptocurrency owners can also hire a private accountant to assist with tax reporting and filing.
READ: Tax – Expenses Allowable For Deduction From Profit In Nigeria
Will the IRS Call Me if There is a Discrepancy in My Taxes?
The IRS will contact anyone they believe owes them money. Typically, the IRS will contact cryptocurrency owners if they failed to file IRS form 8949 for reporting gains or losses. The IRS has created a team to search the blockchain for delinquent taxpayers. Anyone who has not reported their gains or losses will be audited. Taxpayers who are audited should seek the assistance of a tax attorney. An attorney can work on the taxpayer's behalf to resolve the dispute and possibly reduce the amount owed.
The IRS will send a notice to anyone it plans to audit. This notice will contain the taxpayer's identifying number, a return address, a phone number, and information about why the taxpayer was contacted. Anyone who receives such a letter should contact the IRS to find out if this is a legitimate audit or attempt to collect taxes. Such notices may be an attempt at fraud. If fraud is suspected, inform the IRS and do not speak to them or police, especially the FBI, without an attorney present.
Closing Thoughts on the IRS and Cryptocurrency
Cryptocurrency traders must do everything they can to remain IRS-compliant. The main things to do in order to stay off their radar are to file form 1040 every tax season and form 8949 for reporting gains and losses.