Deloitte is hiring, see if you fit the position
Position summary
Role: Office Manager
Business Unit: General
Location: Lagos
About Deloitte
Deloitte is the largest private professional services network in the world. Every day, approximately 263,900 professionals in more than 150 countries demonstrate their commitment to a single vision: to be the standard of excellence, while working towards one purpose – to make an impact that matters.
Deloitte West Africa is a cluster of Deloitte offices that has joined together to provide seamless cross-border services to our clients in the region and to pass on the benefits of scale and access to resources that this organization can generate. Our West Africa practice serves multinationals, large national enterprises, small and medium-sized enterprises and the public sector across these regions: Nigeria and Ghana.
In Nigeria, Deloitte is one of the leading professional services organisations, specialising in providing Audit, Tax, Business Process Solutions, Consulting, Risk Advisory and Financial Advisory services. We serve clients in a variety of industries from financial services, to consumer business and industrial products, telecommunications, energy and resources, manufacturing and the public sector.
Our professionals are unified by a collaborative culture that fosters integrity, outstanding value to markets and clients, commitment to each other, and strength from cultural diversity. They are dedicated to strengthening corporate responsibility, building public trust, and making a positive impact in their communities. We understand that our professionals hold interests outside of the work space and we aim to encourage work/life balance, supporting them in all aspects of their lives.
Our talented professionals and our clients understand the link between a strong learning and development programme and the ability for Deloitte to deliver on its promise of consistent, high-quality service delivery worldwide.
Whatever your age, gender or culture, take your career to the next level with the talents and capabilities you will develop at Deloitte.
What Impact Will You Make?
Every day, your work will make an impact that matters, while you thrive in a dynamic culture of inclusion, collaboration and high performance. As the undisputed leader in professional services, Deloitte is where you'll find unrivalled opportunities to succeed and realize your full potential.
Role Summary
The Office Manager has overall responsibility for driving the attainment of the Business Unit's strategy and operational goals. The key expectations are set out below:
1.    Driving strategy
Plan the annual strategy retreat and work with the Business Unit Leadership to develop/review the short, medium and long term strategy
Monitor strategy implementation across the Unit and report progress
Organize periodic meetings to discuss progress report with responsibility owners
Follow up on action plans with unit champions and provide timely updates to Manager & Partners
Work with Client & Industries on go-to market strategies and coordinate marketing opportunities
Weekly update of Smartnet/SAP platform with proposed, won and lost opportunities
Gather intelligence and carry out periodic research on changes in the market place and impact on laid down strategies
Perform other related duties as may be assigned or connected with any of the above tasks
2.    Management reporting
Prepare annual financial budget/forecast and provide budget owners with approved budget
Ensure timely provision of periodic financial reports for decision making
Monitor expenditure and spending, and ensure they are in line with budget
Ensure weekly and accurate time reporting of employees
Monitor collection and ensure agreed payment terms are complied with engagement team and clients weekly report on debtors collection, fee notes raised and fee note reconciliation
Perform other related duties as may be assigned or connected with any of the above tasks
3.    Administrative role
Supervise the Executive Assistant and Administrative Officers in the Unit
Ensure proper running of management meetings, take minutes of meetings and ensure action items are followed up and executed
Develop and carry out an efficient documentation and filing system
Organize and coordinate Unit programmes and events
Produce and distribute correspondence memos, letters and forms and maintain clients contact database
Oversee and administer the day-to-day activities of the office; develop procedures, and systems which ensure productive and efficient office operations
Performs research and analysis on specific issues, as required, and independently prepare non-routine letters and/or reports, which may be highly sensitive and confidential in nature
Oversee and facilitate resources management, administration procedures and documentation for the function.
Perform other related duties as may be assigned or connected with any of the above tasks
How You Will Grow
At Deloitte, our professional development plan focuses on helping people at every level of their career to identify and use their strengths to do their best work every day. From entry-level employees to senior leaders, we believe there's always room to learn. We offer opportunities to help build world-class skills in addition to hands-on experience in the global, fast-changing business world. From on-the-job learning experiences to formal development programs at Deloitte University, our professionals have a variety of opportunities to continue to grow throughout their career. Explore Deloitte University, The Leadership Centre. https://deloitte.zoomforth.com/du
Benefits
At Deloitte, we know that great people make a great organization. We value our people and offer employees a broad range of benefits.
Our Purpose
Deloitte is led by a purpose: to make an impact that matters. Every day, Deloitte people are making a real impact in the places they live and work. We pride ourselves on doing not only what is good for clients, but also what is good for our people and the communities in which we live and work—always striving to be an organization that is held up as a role model of quality, integrity, and positive change. Learn more about Deloitte's impact on the world.  https://www2.deloitte.com/global/en/pages/about-deloitte/articles/impact-that-matters.html
Recruiter Tips
We want job seekers exploring opportunities at Deloitte to feel prepared and confident. To help you with your interview, we suggest that you do your research: know some background about the organization and the business area you're applying to.
Qualifications & Experience Required
Must have graduated from a recognized University/Polytechnic in Nigeria or overseas with a minimum of second class lower/lower credit (or its equivalent) in Project Management, Secretariat Administration, Law or Social Sciences
Have a minimum of 5 credits in WASSCE Ordinary Level/NECO subjects or accepted equivalent examination, including Mathematics and English Language in one sitting only
Must be competent in the use of MS office applications (Outlook, Word, Excel and PowerPoint) and be social media savvy.
Must possess basic accounting skills, excellent communication, presentation and project management skills with minimum of 5 years cognate experience
Must have great team spirit and high personal impact
Knowledge of SAP and/or similar applications will be an added advantage
Leadership / Behavioural Capabilities
Living our Purpose – Acts as a role model, embracing and living our purpose and values, and recognizing others for the impact they make
Influence – Influences clients, teams, and individuals positively, leading by example and establishing confident relationships with increasingly senior people
Performance drive – Delivers exceptional client service; maximizes results and drives high performance from people while fostering collaboration across businesses and borders
Strategic direction – Understands key objectives for clients and Deloitte, aligns people to objectives and sets priorities and direction
Talent development – Develops high-performing people and teams through challenging and meaningful opportunities
Competitive Edge – Applies deep knowledge of disruptive trends and competitor activity to drive continuous improvement
Inspirational Leadership – Establishes a strong leadership brand and inspires followership through passion, integrity, and appreciation of others
Requisition code: 145212
Why interest rates on treasury bills, bonds crashed
The yoyo between debt and equity is likely to ensue as uncertainty remains in the forex market.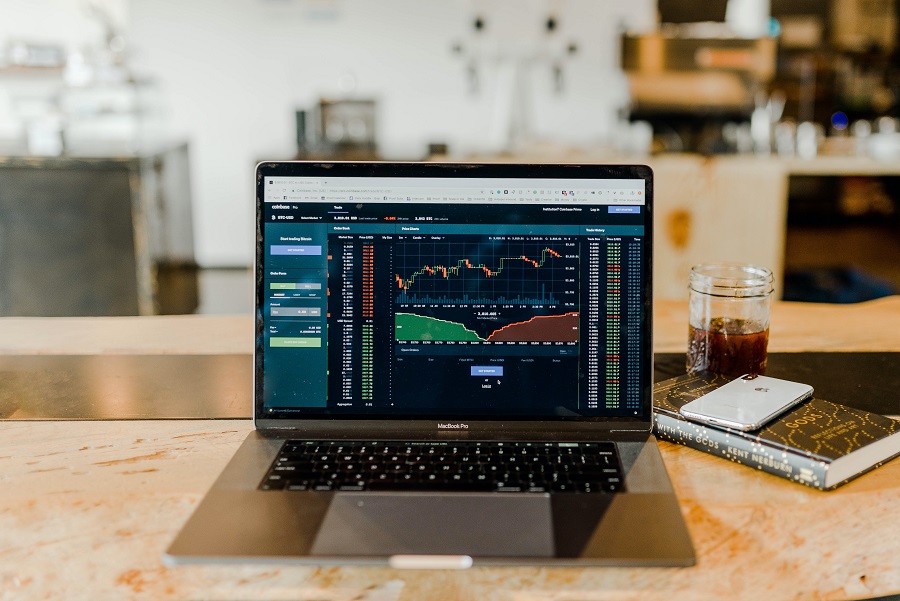 The Nigerian debt market has been faced with a series of challenges, most of which were triggered by the worst pandemic recorded in human history.  Its prospects in attracting foreign portfolio investors were dampened as macros on Nigeria's economy revealed a downtrend in the market, and this trend has only worsened in the past months. 
The fixed income market sustained its downward trajectory for the third consecutive month in June 2020 largely driven by excess liquidity as well as an overall scarcity of instruments in the market. Reports from several analysts indicate the demand for fixed income securities has increased considerably over the last 6 months driving down interest rates earned by investors. 
Victor Silas an Investment analyst told Nairametrics about the OMO bills liquidity for the month of June. He said, "For June, fixed income rates were liquidity-driven following the ban of locals from OMO and limited investment outlets. OMO bills maturities are creating more liquidity for locals and it is finding its way to the bond market and Treasury bill.   
"The 2050 trading below 11% yield and the 364-day Treasury bill closing at 3.4%. It just tells you there are a lot of liquidity concerns for locals." 
Most foreign portfolio investors based abroad are staying out of naira debt dominated securities; this shows that Nigeria's debt markets are now controlled by local investors.  
Nigeria attracted just $67.9 million in Foreign Portfolio Investment (FPI) inflow for the month of April 2020, the lowest inflow recorded this year. A cursory look at the Central Bank data shows that FPI sharply reversed from $2.30 billion at the beginning of the year (January) to just $67.9 million inflow in April 2020. Nigeria like most emerging markets relies heavily on foreign portfolio investments to shore up its external reserves and manage its exchange rate position.   
Portfolio inflow into money market instruments fell from N1.6 billion and N1.4 billion in January and February respectively to just N229 billion and N49 million in April and May respectively. On the flip side, those that still have their investment stuck in Nigeria, have stayed away from any other type of investment except money market instruments such as bonds and treasury bills.  Most of the investors are waiting patiently for the central bank to fund their dollar purchase so they can exit. 
I
ssuers Market
Emmanuel Orji Emerging Market/ Fixed Income Trader, COMERCIO PARTNERS spoke to Nairametrics on the performance of fixed income securities in June. He said;  
"Subsequently, the unexpected reduced sale at the June bond auction of NGN100 billion as against the NGN150 billion originally offered further strengthened the aggressive bullish run in the bond market.  
"The bond auction closed relatively strong as a result, with a bid to cover ratio of 3.6x and rates declining by 120bps, 70bps, and 45bps to print at 8.00%, 11.00%, and 12.15% across the 3-year, 5-year, and 30-year maturities respectively.  Note: BPS refers to basis points, a financial term for percentages. 100 basis point is equal to 1%. 
"As a result, yields for the benchmark securities monitored declined across all maturities on a month-on-month basis, with yields of the sovereign bonds with 3-year, 5-year, 10-year and 20-year maturities declining by 332 bps, 138 bps, 96 bps, and 138 bps to close at 5.64%, 7.13%, 9.76%, and 10.05% respectively.  
"Given the amount of idle PFA cash sitting in bank placement (c. NGN1.5 trillion) and the sudden weakness in demand for equities, we expect the buying interest to persist in the near term, which should drive yields lower in the bonds market."  
Nigerian fiscal stakeholders have resorted to borrowing domestically as opposed to seeking for funds abroad, another effect of the pandemic. This is expected to lead to an increase in the yields of FGN bonds in the short and mid-term horizon as the inward plan to seek funds locally intensifies. 
Where this leaves equities
Concomitantly, the equities market benefitted from the apparent thirst for asset yielding investments in recent months. As yields for safer investment fell, investors shifted to the equities market taking advantage of the earning season often market by dividend payouts. Most stocks paid dividend yields in double digits following the stock market crash in March 2020.  
But by June the market sell-offs ensued with investors moving funds out to secure stakes in corporate debt securities. The yoyo between debt and equity is likely to ensue as uncertainty remains in the forex market and the country's stimulus plans.  
Some retail investors who spoke to Nairametrics insist they have abandoned the Nigerian Stock Market preferring to trade in cryptocurrencies or US stocks. The proliferation of intech supported investing apps has made cross border investing easier providing access to market far beyond the shores of Nigeria. 
BTC outperforms precious metals in H1 2020
BTCs will continue to outperform most of the highly speculative crypto assets.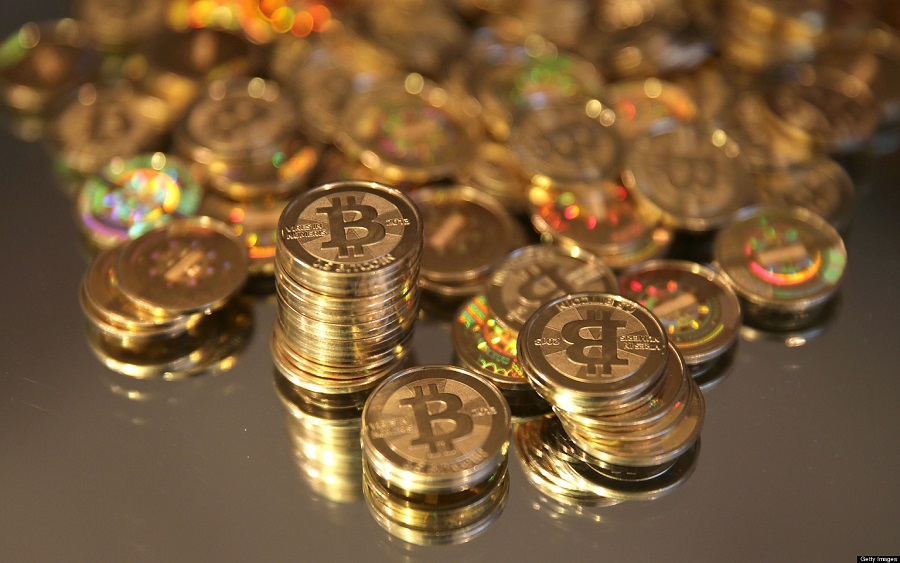 BTC has shown why it remains the favourite among global investors as data from Messari, a crypto analytic firm, revealed that in the first half of 2020 BTC gained more than 27% performing better than precious metals that include platinum gold and silver.
The yellow precious metal underperformed BTC by nearly 11% points, despite surging to about 16% at the first half of 2020 and touching eight-year highs last month. Platinum and silver both ended the first half of 2020 with negative gains.
Bitcoin's strong performance is no shock to some analysts, especially in context of the benchmark cryptocurrency's showing high correlation with global equity markets.
"Given that equities are now near, or in some cases above, their highs reached in February, it's not surprising to see BTC do the same," said Ryan Watkins, BTC analyst at Messari.
Why compare returns from BTCs to gold or other precious metals? "Gold is bitcoin's most aspirational asset," explained Watkins. "Like BTC, gold is a scarce commodity whose value is derived almost entirely from its monetary premium."
According to a recent report from Bloomberg, BTCs will continue to outperform most of the highly speculative crypto assets. Down about 12% on a one-year basis, the benchmark outshines peers' performance.
Too much supply and ease of entry should continue to weigh on most alt-coins, still in an extended hangover from the parabolic gains to the 2017-18 peaks. It's the increasing differentiation, maturation and more widespread adoption that favours BTCs, which is becoming more of a gold-like store of value.
Vodacom Nigeria gets new MD
Vodacom Business is a leading pan-African telecommunications provider wholly-owned by the Vodacom Group.
Vodacom Business (Nigeria) Limited has appointed Mr Valentine Chime as the Managing Director of its operations. According to a statement from the company on Monday, the appointment is at the instance of the board of directors.
He will now drive the company's vision of becoming Africa's leading cloud and digital service provider, the statement read.
Prior to this appointment, Valentine Chime was with Aruwa Capital, a private equity company investing across West Africa. He also worked at Kaizen Venture Partners, a private equity company focused on distressed assets. He has held various C-suite positions in a number of portfolio companies in different sectors.
Chime expressed his enthusiasm to take up the position and challenge of building the Vodacom brand in the country. He said:
"Vodacom Business Africa (Nigeria) Limited is well-known and very respected in the industry, and I look forward to taking up this mission.
"Covid-19 has accelerated digital transformation, and we are perfectly positioned to deliver intelligent connectivity through seamless delivery of cloud and digital services and technologies to our clients."
Vodacom Business is a wholly-owned subsidiary of the Vodacom Group, and a leading pan-African telecommunications provider that came into Africa since 1992.