Opera launches its new app, Opera News, in Africa
With more than 100 thousand downloads in less than two weeks, Opera News is on path to become the number one news app in Africa.
Opera Software announced today the official launch of Opera News, a new AI-powered app which enables people to access their favorite news articles and hottest trending videos. The release of the new app follows Opera's recent announcement that its AI-powered news service inside Opera Mini grew to more than 100 million active users in less than a year, showing an incredible interest in news globally.
Opera News is a news app with a powerful recommendation engine designed to keep you on top of all the things you love to read and watch. Opera News delivers a variety of trending news and entertaining videos and gets smarter with each use. In addition to delivering great content, Opera News can also save up to 80% of your mobile data use thanks to Opera's unique data-saving capabilities.
Opera chooses Africa First strategy
Last year, the company outlined plans to invest $100 million USD in the African market. Today, Opera announces further expansion of these plans by launching its "Africa First" strategy. This strategy means that Opera will develop and launch its mobile products first for the African markets. Opera News becomes the first product to be launched under this new strategy.
"Africa is an incredibly interesting region that will experience an enormous growth over the coming years," says Jorgen Arnesen, Global Head of Marketing and Distribution at Opera. "Our new strategy means we want to make the very best products for Africans, hence our priority on the region. "
According to Internet World Statistics 2017, there were 388 million Africans online as of June 2017. The internet penetration in African countries is growing fast with more than 14% growth year-on-year. The African region has proven to become the fastest growing region for internet penetration around the world.
Most downloaded news app in Africa
Results from the initial test phase for Opera News indicate strong interest for the new app. After only two weeks of testing, the app has been very well received by mobile users in Africa. More than 100 thousand people have downloaded Opera News and it is currently the most downloaded news app in Africa.
" We are thrilled that so many people have downloaded Opera News even before it was officially released," says Arnesen. "The overwhelmingly positive feedback in reviews and the high number of downloads make us confident we are on the right track with Opera News."
Opera News is addressing a strong demand for improved access to news and content. During the launch period, Opera observed a strong appetite for local and international content, but the company has also seen that Africans love sports, especially football.
"African users are among the world's most avid mobile news readers," says Arnesen. "Users in Nigeria, Kenya, South Africa, Ghana and Tanzania enjoy browsing the web to read about their favorite hot topics such as sports, celebrities, arts and culture, politics and life-hacks. With Opera News, we bring a new type of tailored news experience to African users".
Available for download
Opera News is currently available for download on Google Play in Benin, Burundi, Chad, Ivory Coast, Cameroon, Guinea, Senegal, Republic of the Congo, Mali, Burkina Faso, Niger, Nigeria, Madagascar, Rwanda, South Sudan, Malawi, Zimbabwe, Uganda, Zambia, Tanzania, Ghana, Kenya and South Africa.
About Opera
Since its founding in 1996, Opera has been a pioneer in shaping the future of the internet. Providing faster and more innovative web browsers, Opera is the everyday browser of choice for more than 350 million people. Opera Software AS is a privately held company and is headquartered in Oslo, Norway. Follow our news at http://blogs.opera.com/news/. Opera, Opera Mini, O logo and Opera Software logo are trademarks of Opera Software AS. All other trademarks are the property of their respective owners.
Spotify podcast listeners set to surpass Apple podcast for the first time in 2021
Spotify's investments have empowered podcast creators and advertisers through its proprietary hosting, creation, and monetization tools.
The number of Spotify's podcast listeners will surpass Apple's listeners this year. According to a report by eMarketer, 28.2 million U.S. users will listen to podcasts on Spotify at least monthly, compared with 28.0 million via Apple Podcasts. This shift will come on the heels of the expected 41.3% in 2021.
Apple was the de facto destination for podcasts for a long time, but in recent years, it has not kept up with Spotify's pace of investment and innovation in podcast content and technology.
By putting podcasts and music in one app, Spotify became the convenient one-stop-shop for everything digital audio. Unlike Apple that has a different app for podcasts instead of offering a well-integrated experience with music and podcasts in one app.
This shift made more people stick to Spotify for the sheer experience of streaming music and also listening to a podcast on the same platform. Other music streaming services like Amazon, Pandora, etc. also have the seamless experience of enjoying podcasts and music on the same App.
According to the report, Spotify's investments have empowered podcast creators and advertisers through its proprietary hosting, creation, and monetization tools.
Overall, there will be 117.8 million overall monthly podcast listeners in 2021, a 10.1% year-over-year (YoY) increase. This year, podcast listeners will represent 53.9% of monthly digital audio listeners, surpassing 50% for the first time.
We anticipate that more audio listeners will start listening to podcasts monthly, leading to a 60.9% share by 2024.
This year, $1.28 billion will be spent on podcast advertising, surpassing $1 billion for the first time, representing a 41.0% YoY increase. Podcast advertising is continuing to gain a share of total digital audio ad spending, representing 24.0% in 2021.
What you should know
Last week, Spotify announced that it will be expanding its service to 85 new markets including Nigeria.
This new expansion came with other upcoming features and products like the paid podcast subscriptions that will allow creators to publish paid podcast content aimed at their most dedicated fans.
Spotify is also partnering with WordPress to add a new integration to its platform similar to Clubhouse. This integration will make it easier for bloggers to turn their posts into podcasts, either by reading the blog posts themselves or leveraging third-party text-to-speech technology
How scammers use SIM cards to rob your bank accounts
An arrested fraudster has confessed to the methods use to rob bank accounts via access to your phone.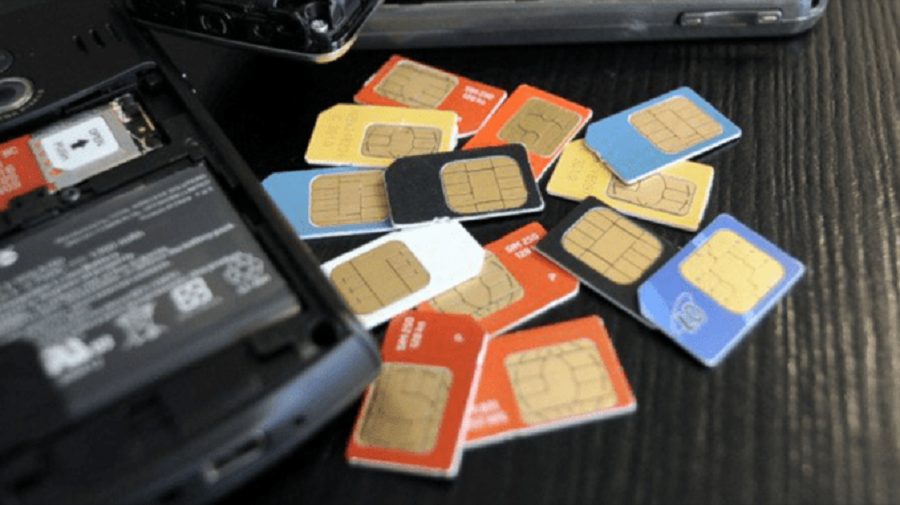 A lot of people are highly ignorant to how losing their phones to fraudsters can lead to a complete clean-up of their bank accounts.
If you ask any banker, he or she will tell you about the hundreds of customers who have often come crying to the banks for help after realising that the money in their bank accounts have either fallen short of what it should be or has hit red.
These frudsters do this by stealing victims' identity; name, address, bank information which they use in gaining access to their bank aacounts. They also use the stolen identity to defraud other people and even apply for loans, leaving the victim with debts.
READ: Don't be fooled by COVID-related scams
A local fraudster arrested by the Police confesses to how he steals money from people's bank accounts through their SIM cards. He claims he does "Wire Wire" also called SIM transaction or "Joker wire" where he can unlock, transfer and withdraw from any SIM card that is linked to a bank account.
In a video posted on Twitter by Jubril Gawat, the Senior Special Assistant (SSA) on New Media to the Governor of Lagos State, Babajide Sanwo-Olu, the arrested fraudster confessed that once he gets hold of such a phone, he gains access to it easily by dialing the code, *425*100# to reveal the bank account connected to the SIM card.
For example, if it is an Access Bank aacount, he will dial *901*00# to show the users account balance. He will then proceed to reset the PIN, and the bank will ask for the account number and date of birth of the account holder. Since a lot of people save their account number on their contact list, He can easily get it there.
READ: Here are 6 directives NCC gave MTN, Airtel, others on SIMs without NIN
He will then proceed to use the account number to get the victim's BVN, then use the BVN to get all his/her details by dialing *565*0#. With this information, he will proceed to reset the PIN, then use the date of birth to create a new PIN. From there, he will be able to transfer money out of the account.
He explains further that if the SIM card owner is a salary earner or owns a salary account, he will be eligible to apply for loans. As long as it's the SIM used to receive bank account alerts, he can hack it. He does it so efficiently that the main owner of the account will receive no alert on any transactions done.
He transfers the stolen money to a "No trace Account" (Aza) using another stolen sim with its BVN to create it,
so the new account will be used to receive the funds and the owner of that stolen SIM card will be the one that will be traced.
Even if he does not see a SIM to use, as long as he can get the BVN, he can use it to receive the funds.
It can be tough to keep up with the many vices of internet fraudsters, who are constantly changing their techniques to keep ahead of the authorities. Being a victim of fraud can affect people of any age, and it can cost a lot of money.
We have valuable information we let out easily, but unconsciously. And there are people out there waiting to get hold of such information. It is advisable to always be careful of where and how we store our personal information.
Nairametrics | Company Earnings