These political bigwigs are likely to sail along with Atiku Abubakar
Former Vice President Atiku Abubakar may not be the only political juggernaut that will  resign from the embattled ruling All Progressives Congress (APC), there may be other political trailblazers gearing up for the same moves.
Here they are:
 Jibrilla Bindow, Adamawa State Governor: It is widely believed that Jibrilla Bindow's emergence as governor of Adamawa State was highly bankrolled by Atiku Abubakar.  It was reported that he received an amount of five hundred million Naira (N500,000,000) from the former vice president as support towards his election. But Bindow, in a statement issued by his special assistant on press and media affairs, Martins Dickson, on Tuesday, December 29, noted that money was not given to him by Atiku but the APC in Adamawa state. Bindow is a staunch follower of the Waziri Adamawa and he is expected to jump ship alongside his benefactor to the PDP any moment from now.
Malam Garba Shehu is the Senior Special Assistant, Media and Publicity to President Muhammadu Buhari.  Before his appointment, he was the President of the Nigerian Guild of Editors for 16 years. During the period when Alhaji Atiku Abubakar was Nigeria's Vice President, Malam Garba Shehu was media aid to him. It is widely believed that it was Atiku who assigned Shehu to work for President Buhari, even when Buhari was President-elect, Garba Shehu was always with him at the Defence House in Abuja. Garba Shehu first met Vice President Atiku Abubakar in the year 2000. That was in the aftermath of two landmark events affecting the political landscape of the country. The 19 Northern Governors had hosted him to a hugely successful rally/event tagged "Reception 2000," at which event, the political North said to him: "you are our leader, we are all behind you." President Obasanjo's courtiers were to seize upon this and rattle the President that his V.P was scheming for power. There are high chances of Malam Shehu resigning his appointment and realigning back to his boss.(Atiku)
3. Aisha Alhassan (also known as Mama Taraba) Minister for Women Affairs and Social Development: Following the resignation of  Atiku from the All Progressives Congress, APC, there indications that Minister of Women Affairs, Aisha Alhassan, may do same in the coming weeks in support of her political godfather. Recall that a few weeks ago at a gathering, Alhassan declared that
"Atiku is my godfather even before I joined politics."

"And again, Baba Buhari did not tell us that he is going to run in 2019.

"Let me tell you today that if Baba said he is going to contest in 2019, I swear to Allah, I will go before him and kneel and tell him that 'Baba I am grateful for the opportunity you gave me to serve your government as a minister'

But Baba just like you know, I will support only Atiku because he is my godfather. If Atiku said he is going to contest'.

"If because of what I said, I am sacked, it will not bother me because I believe in Allah, that my time has elapsed that is why.

"Baba is not a mad man like those calling for my sack. They have been sending it and spreading that if Baba sees this, I will be sacked."
4.Members of the Adamawa State House of Assembly: The twenty five member house of assembly may likely resign their membership from the All Progressive Congress and join Atiku. It is widely believed that Abubakar Atiku sponsored most if not all members of the House of Assembly to their current positions.
COVID-19: World Bank approves $114 million response funds for Nigeria
FG is expected to provide grants from the CoPREP to the 36 states and the FCT.
The World Bank has approved the sum of $114 million to assist Nigeria in its fight against the coronavirus pandemic.
The fund is to help Nigeria prevent, identify and respond to the dangers associated with the coronavirus disease with special focus on the various states and the Federal Capital Territory.
This was disclosed in a statement from the bank on Friday, August 7, 2020.
According to the statement, the funds come in the form of $100 million credit facility from the International Development Association (IDA) and $14 million grant from the Pandemic Emergency Financing Facility.
It also states that the Federal Government is expected to provide grants from the COVID-19 Preparedness and Response Project (CoPREP) to the 36 states and the Federal Capital Territory.
The World Bank Director for Nigeria, Shubham Chaudhuri, in a statement on Friday, said, "Nigeria has ramped up its efforts to contain the Covid-19 outbreak, but more needs to be done at the states level, which are at the front line of the response."
He disclosed that the project would provide the states with the much needed direct technical and fiscal support in order to strengthen their position in the fight against the pandemic.
The World Bank Chief also pointed out that the project would finance federal procurements of medical equipment, laboratory tests and medicines to be distributed to the states based on their needs.
According to the World Bank, CoPREP would finance further support to all the 36 states and the FCT through the NCDC to implement the COVID-19 Incident Action Plan.
Nigeria has recorded about 45,687 confirmed cases of the coronavirus disease with 936 fatalities and 32,637 people discharged as at August 7, 2020. Some serious concerns have been raised about the country's testing capacity, which though has improved is still regarded as inadequate.
How Nike rejection birthed sports wear industry in Nigeria
To Udezue, sport is more about creating opportunities than just winning trophies.
For many years, Nigerian sports had to depend on foreign brands for all kinds of sporting and leisure wears. In doing this, Nigeria was also ceding to these countries the opportunities that came with the business of sports. None of these changed, until Africa for Africa (AFA) Sports started out in Nigeria years ago.
Recently on Nairametrics Business Half Hour show, Founder of Africa for Africa (AFA) Sports talked about how Nike's rejection became the birth of an industry in Nigeria.
Ugo Udezue had come to Nigeria to establish the Continental Basketball League, (CBL) after spending 17 years with BDA Sports management in California. At this time, he saw sports as being "more about creating opportunities than just winning trophies".
READ MORE: How the United States plans to control the African Development Bank
What he saw was the prospects of creating a whole economy built around the game – alternate relaxation options for workers who had spent long hours at work, and better opportunities for people to trade their wares and entertain guests during the games.
A major kitting challenge came up for the CBL, as most of the foreign brands did not seem to cater for the African climate. The kits and balls being used had been designed by foreign brands using their weather condition and environment as the guiding factor. Because of this, they could not cater to the needs of the Nigerian basketball players.
"The balls were not designed to absorb sweat and so the players kept dropping the balls. Even the jerseys and shoes had clearly not been designed for the African weather since we did not play the game in air-conditioned courts," he explained.
READ MORE: Is sports betting gradually making Nigerian youths lazy?
When Udezue reached out to Nike to seek Apparel sponsorship for the CBL, he received the shocking news that "Africa was not in their plans at the time".
This rejection, though a short term challenge, became the inspiration behind founding AFA Sports, done by Africans to cater to the sporting needs of Africans.
As you may well know, there were foreign companies sponsoring Nigerian teams at the time, making jerseys and other apparel. But because they were not producing these things locally, they were depriving the country of the opportunities and benefits which should have come with such ventures.
Gradually, Udezue and his team moved from the initial years of chaos and unprofitability, to growing AFA Sports into the biggest performing sports brand in Africa. The company's products are now shipped to different countries.
In a couple of years, the dream started to materialise when AFA sports became the official apparel sponsor of the Nigerian National Basketball team D'Tigers during the Afro Basket 2017 competition. It was a major game-changer for sporting in Africa.
READ ALSO: Kobe Bryant: What Nigerian athletes, business owners must learn
An industry waiting to explode
Manufacturing in Nigeria is often thought of along the lines or agricultural and industrial products, without much attention on the sporting and leisure industry. From jerseys to tracksuits, leisure wears, boots, balls, caps and others, there is a whole economy waiting to be explored.
"I saw sports as a way to create wealth. I realised that it was an opportunity to create jobs for Nigerians while meeting the need for football clothing, and for as long we keep sourcing these materials from the foreign brands, we will miss out on ways we could have used it to empower our economy," Udezue said.
With these items produced locally at the factories and even exported to other countries, jobs are created for Nigerians. AFA sports, for instance, has three factories in Lagos state where it employs people to carry out its productions of sports and leisure wears.
READ MORE: COVID-19: Shutdown of sports is crippling the world economy – Oma Akatugba
Beyond saving Nigeria the cost implications of importing such products, the products are now being exported to other African countries bringing in some foreign exchange for Nigeria.
As Nigeria moves towards self-sufficiency, there is the need to pay attention to the sports economy and its attendant benefits. Much more than sponsorships, hosting games in local economy can turn the fortunes of small business owners in the locality, given them a wider market and increased income.
Crude oil prices settle almost 2% lower amid growing geopolitical risks
The surge in recent days in Covid-19 caseloads remains a great concern for oil traders.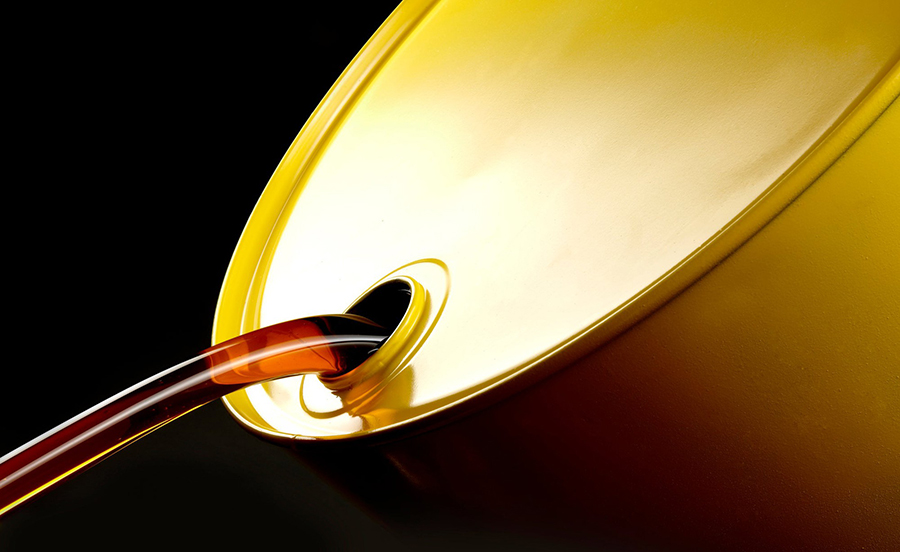 Crude oil prices settled almost 2% lower at the last trading session of the week, dropping for the second time in five days amid growing fears that global energy demand could plummet to record lows.
U.S. West Texas Intermediate futures closed lower, having shed 1.74% to trade at $41.22 per barrel. Brent, the world's barometer for crude, also lost about 1.53% to close at $43.30.
READ MORE: Why Nigerians should consider investing in Commodities
Why crude oil traders are concerned
The recent surge in COVID-19 caseloads remains a great concern for oil traders. Cases in the world's largest economy are still rising, while India recently reported a record daily rise in COVID-19 caseloads. More than 700,000 people have died because of the COVID-19 pandemic.
Stephen Innes, Chief Global Market Strategist at AxiCorp, in a note to Nairametrics, explained the geopolitical risks facing the energy market. He said:
"By the shift in lower oil prices today, it confirms that when it comes to geopolitical risk, Asia oil traders (and most for that fact) have an unfortunate predisposition to heightened US-China tensions as oil reverses lower at midday.
"The executive orders (signed by President Trump) leveled on TikTok, and the scrutiny over WeChat has opened up a most unwelcome can of worms, especially ahead of the August 15th trade meeting."
READ ALSO: Exxon Mobil, Chevron record their worst losses in history
Crude oil traders closed some of their long positions at the last trading week remembering the invisible enemy, COVID-19.