Here's a comprehensive report on the National Economic Council meeting held 23-11-2017
According to the Senior Special Assistant on Media and Publicity to the President (Office of the Vice President) Laolu Akande, the meeting of the National Economic Council  was yesterday presided over by Vice-President Yemi Osinbajo.
The minister of finance, Mrs Kemi Adeosun, informed the Council that a list of about 500 Nigerians with property and trusts abroad has been obtained to determine their tax compliance status at home. He, however, stated that the Federal Government had plan to provide amnesty to those repentant tax defaulters in the country.
"On the Voluntary Aid Assets and Income Declaration Scheme, the minister said there was progress and the list of 500 Nigerians who were believed to have under declared their assets has already been obtained.

"She said the scheme would offer an amnesty opportunity for all tax defaulters,'' he added. "The Voluntary Assets and Income Declaration Scheme (VAIDS) was formally inaugurated on June 29, by the federal government.

"VAIDS is an initiative designed to encourage voluntary disclosure of previously undisclosed assets and income for the purpose of payment of all outstanding tax liabilities."
On Value Added Tax
The minister also informed the Council that the highest amount of N89 billion was generated in the month of October. "She also added that the target was N120 billion monthly.
Akande also disclosed that an Ad-Hoc Committee had reported back to the Council that a number of revenue-generating agencies might have significantly under remitted returns to the Federation Account.
The Council had ordered a forensic audit to review of remittances of the agencies covering 2010 to May 2015.
This will be the first time such report on the economic council meeting is released to the public in recent times.
BELOW ARE HIGHLIGHTS OF YESTERDAY'S NATIONAL ECONOMIC COUNCIL MEETING (9TH IN 2017) 82ND NEC MEETING – THURSDAY, 23RD NOVEMBER, 2017
A. PRESENTATION BY THE NEC COMMITTEE ON EXPORT PROMOTION BY JIGAWA STATE GOVERNOR, CHAIRMAN OF THE COMMITTEE
• The NEC Ad-hoc Committee set up in September, 2017 to advise Council on export promotion submitted its report.
• The report dwelt extensively on an export promotion plan geared towards achieving government's policy on the "Zero Oil Plan". The Committee recommended, among other things;
• The establishment of a National Committee on Export Promotion, chaired at the Presidency level.
• A Technical Committee involving Federal and States MDAs to help provide technical information and direction to the proposed Committee.
• The Ad-hoc Committee also recommended;
(a)​​ That Export procedures and documentation be streamlined.
(b)​ The identification of existing domestic investors and engagement plan for output expansion.
(c) ​The establishment of more laboratories and tasting centres to help improve quality and standard of export.
(d)​ The domestication of the Office of Technical Regulation (OTR) as recommended by UNIDO.
(e)​ On Market for Nigerian products, the Committee recommended the Deepening of Commercial diplomacy, one-stop shops for export and a National Export Portal to generate global orders to link suppliers to buyers.
(f)​ On Value Chain Development, the Committee recommended the development of clusters along product value chain, market driven research and development, and the provision of seeds and seedlings.
(g)​ On Financing, the Committee recommended the recapitalization of NEXIM Bank, the provision of Export Development Fund, in line with NEPC Act, a five-year financial window on export expansion grant and funding scheme for exporters similar to the CBN Anchor Borrowers programme.
• The Ad-hoc Committee also recommended a one-state-one-product approach based on comparative advantage for export drive.
• The establishment of State Committees on "Zero Oil Plan Implementation" with State Governors as Chairmen was also recommended.
B.​ INTERIM REPORT ON THE FORENSIC AUDIT OF REVENUE ACCRUED FROM REVENUE GENERATING AGENCIES INTO FEDERATION ACCOUNT, EXCESS CRUDE ACCOUNT AND CONSOLIDATED REVENUE FUND BY GOVERNOR OF GOMBE STATE, CHAIRMAN OF THE AD-HOC COMMITTEE
• The forensic audit covers the period from 2010 – May 2015.
• The Council was informed that there were possible significant under-remittances from certain Revenue Generating Agencies to the Federation Account, among other accounts.
• Council was also informed of questionable loans granted by some of the Revenue Generating Agencies.
• Out of the 18 Agencies in which forensic audit was conducted, the Committee completed work on 13 Agencies, 2 are ongoing and 3 are not revenue generating.
The 13 include: NIMASA, NNPC, NPA, FIRS, NPDC, DPR, etc. The 2 outstanding agencies are the Customs Service and NCC.
 Council directed the Committee to conclude its report under 4 weeks and fully report back to Council in the next meeting.
C. PRESENTATION OF A PROPOSAL BY THE NATIONAL AGENCY FOR SCIENCE AND ENGINEERING INFRASTRUCTURE (NASENI) ON SOLAR-POWERED ELECTRONIC VOTING SOLUTION, WITH CLOUD-BASED COLLATION OF ELECTION RESULTS
 The Executive Vice Chairman/CEO of the NASENI presented a home-grown proposal to the NEC for the replacement of the "Card Reader" in the conduct of elections in the country.
 The proposal is a made-in-Nigeria "Solar-Powered Electronic Voting System" to effectively mitigate current electronic woes.
 The new proposed robust e-voting device will minimize human interference with the electoral process.
 The same proposal, which has already been presented to INEC, is also expected to be presented to the National Assembly.
D1- UPDATE ON STATE OF THE ECONOMY BY BUDGET AND PLANNING MINISTER ​
The Minister of Budget and National Planning gave an update on the economy as follows:
Signs of recovery had been observed since Q3 2016 and the Recovery consolidated in Q3 2017, with GDP doubling to 1.40%
Non-oil GDP contracts in Q3 2017 increased by 0.76% after growing in Q1 R Q2 2017, while the Services Sector is still in the negative; the Manufacturing Sector was negative in Q3 2017 also.
Due to high inflationary pressures, household consumption expenditures remain constrained, though it appears such pressure is easing.
Headline inflation has declined since January – reflecting tight monetary policy. • Food price increases have remained persistent but slowing down.
The total value of capital importation at the end of Q3 2017 stood at $4.14 billion (131.3% growth year-on-year). D2.​ REPORT ON EXCESS CRUDE ACCOUNT (ECA)
The Accountant General of the Federation informed Council that balance in the ECA as at November 17, 2017, stands at $2,309,693,583.35 B.​UPDATE ON THE BALANCE OF THE STABILIZATION FUND ACCOUNT
The Accountant General informed Council that as at November 17, 2017, the balance in the (SFA) stood at N6,689,072,836.11 D3. UPDATE ON NATURAL RESOURCES DEVELOPMENT FUND ACCOUNT
The Accountant General informed Council that the balance as at November 17, 2017 stand at N100,314,169,190.23
D4. UPDATE ON BUDGET SUPPORT LOAN FACILITY
 The Accountant-General reported to Council that approval has been received and CBN has been directed to pay N800 million to each of the 35 States of the Federation.
Governors expressed appreciation to the Federal Government for the restoration of the Budget Support Loan Facility for July and August, 2017.
ANY OTHER BUSINESS (AOB)
A. ANAMBRA GOVERNOR ELECTION
The Governor of Anambra State commended President Muhammadu Buhari for the conduct of free, fair and credible elections in the State.
B. VAT
The Honourable Minister of Finance informed Council that the month of October 2017 has recorded the highest amount of VAT collections ever recorded in the country in a single month, standing at over N89 billion.
She told Council that Government is targeting N120 billion on a monthly basis in the coming years.
C. VAIDS
Is progressing very well and the target is likely to be met.
A list of about 500 Nigerians who are believed to have under-declared their assets has now been obtained.
VAIDS offers an amnesty opportunity for such and all tax defaulters.
D.​ BURIAL OF FORMER VICE PRESIDENT 
The SGF, Boss Mustapha, informed Council that the FG has set up a National Burial Committee for former Vice President Alex Ekwueme.
The Committee would be chaired by the Office of the SGF with the full participation of the Anambra State Government and the Ekwueme family
Just In: CBN debits banks another N459.7 billion for failure to meet CRR target
Sadly, this move, in addition to similar policies by the CBN, has left many banks cash-strapped and unable to pursue various profitable ventures.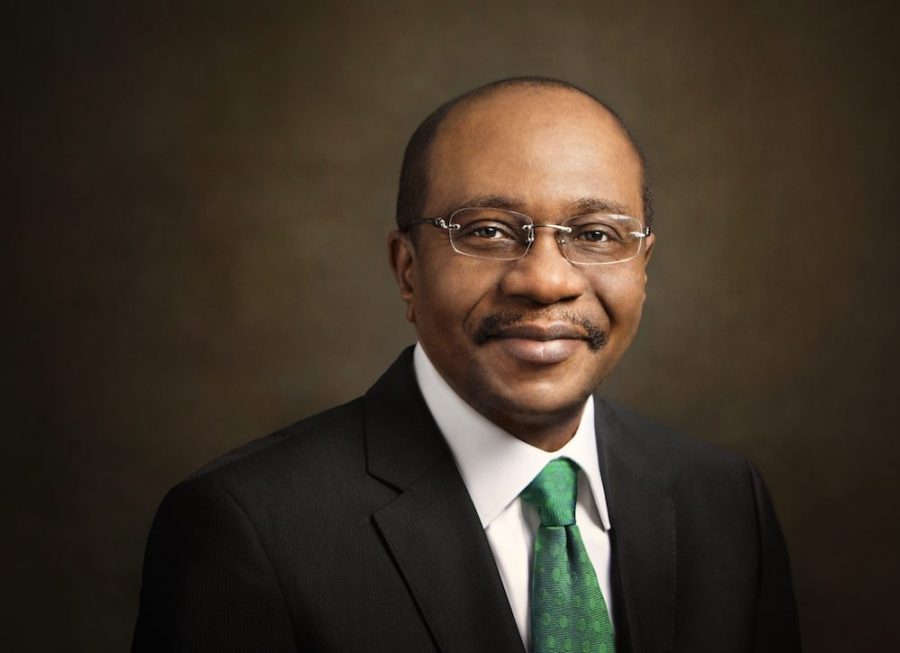 The Central Bank of Nigeria (CBN) has debited twenty-six banks, including merchant banks, to the tune of N459.7 billion for failure to meet their CRR (Cash Reserve Ratio) obligations. The fresh debit, which Nairametrics reliably gathered occurred yesterday, has left many stakeholders in the banking sector very upset.
The details: Among the banks that were most affected are United Bank for Africa Plc (N82.3 billion), First Bank of Nigeria Ltd (N59.3), Zenith Bank Plc (N50 billion), First City Monument Bank (FCMB) Limited (N45 billion), and Guaranty Trust Bank Plc (N40 billion). The rest of the affected banks can be seen in the table below.
Note that the latest CRR debits are coming barely one month after a lot of banks were collectively debited to the tune of N1.4 trillion for the same reason in April. Between then and now, a lot of other minor CRR debits have occurred. Nairametrics understands that the apex bank now debits banks on a weekly basis.
Some backstory: During the CBN's Monetary Policy Committee (MPC) meeting that was held last month, committee members voted to retain CRR rate at 27.5%. The rate was increased in January this year from 5% to its current level after the apex bank cited inflationary pressure concerns. What this means, therefore, is that Nigerian banks are required to keep 27.5% of their deposits as CRR with the Central Bank of Nigeria.
But banks are silently upset: Sadly, this move, in addition to similar policies by the CBN, has left many banks cash-strapped and unable to pursue various profitable ventures. While reacting to the latest development, a banker who refused to be identified, said:
"What we've seen in recent times is that the CBN just indiscriminately debits banks, usually towards the stale-end of every week. They will look at your bank account and if your liquidity is plenty, they will debit you.
"You know the central bank also does what we call retail FX intervention, that is when they sell FX to corporates. Now, because they don't want banks coming with huge demands, what they do is that a day before the FX sales, they debit the banks so that the naira you have available is small and you cannot put them under pressure because of your FX demands. That has really been the driver.
"We understand that the central bank had set up a special CRR team that is supposed to monitor banks' CRR once a month. But now, the team monitors banks' CRR on a weekly basis. This is why the central bank is effectively debiting banks on a weekly basis. Some weeks ago, they debited some banks about N1.4 trillion. That was one of many. Between that time and now, there have been more debits that have happened. But the debits that are huge/significant are what is troubling the banks. There was a N300 billion that happened about two weeks ago. and then yesterday that was this N459.7 billion that was also debited.
"These are huge amounts that are leaving the banking sector. It's a squeeze on the banks. A bank like First Bank, for instance, has about N1.4 trillion in CRR with the Central Bank. And there is Zenith Bank with equally as much as N1.5 trillion. These are monies that banks can potentially put in loans at 52% at 30%, or even put in money market instruments at maybe 10%. So, for a shareholder of these banks, this CRR debits are impairing the banks' ability to increase their earnings because now are not able to use the funds that are legitimately theirs to create money for their shareholders. And the question is that under what framework is the Central Bank choosing to take people's money?"
Christiano Ronaldo emerges first billionaire footballer ahead of Lionel Messi
Cristiano Ronaldo ranks Number 4 on the 2020 Forbes Celebrity 100 and making him the first soccer player in history to earn $1 billion. 
Cristiano Ronaldo has been crowned the first soccer billionaire ahead of his top rival in sport, Lionel Messi after earning a massive $105 million before tax and fees in 2019. This was announced by Forbes through its official website.
CR7 as he is popularly called, ranks Number 4 on the 2020 Forbes Celebrity 100, a spot above Lionel Messi, and making him the first soccer player in history to earn $1 billion.
The 35-year old Juventus attacker is the third athlete to hit the $1 billion mark while still playing following Tiger Woods, who did it in 2009 on the back of his long term endorsement deal with Nike and Floyd Mayweather in 2017, who's made most of his income from a cut of pay-per-view sales for his boxing matches.
The Portuguese star joined Juventus in 2018 in a deal worth $117.34 million after spending nine years with Real Madrid and within 24 hours of release, Juventus sold 520,000 Ronaldo jerseys worth over $60 million.
READ MORE: Meet Alan Sinfield, New CEO of 9Mobile
He has amassed an ever-growing following of fans over the years. In January he became the first person with 200 million followers on Instagram alongside massive presence on Twitter and Facebook making him the most popular athlete on the planet.
Recall that in 2016, Nike signed Ronaldo to a lifetime deal and pays him upwards of $20 million annually couple with other sources of income including Real Estate, Social media influencing, etc. His 2020 earnings include a salary of $60 million, a slight decline compared to his earnings in 2018 due to a 30% pay cut he agreed to take in April as a result of the COVID-19 pandemic.
Insurance: NAICOM revises recapitalisation guidelines
In our view, we think the decision to extend the deadline is reasonable under current circumstances. The coronavirus pandemic has ravaged global economic and financial systems thus making it more difficult for an already unattractive insurance sector to raise much-needed capital.
In a circular communicated to insurance providers in Nigeria, National Insurance Commission (NAICOM) has announced an extension to the deadline for insurance providers to meet up with the regulator's new minimum capital requirement. In addition, NAICOM has broken the recapitalisation exercise into two phases. The first phase must be complied with by 31 December 2020.
To comply, insurance providers must meet 50% of the new minimum capital requirements while reinsurance providers are required to meet up to 60% of the new minimum capital requirement. The second phase which will end on the final deadline of 30 September 2021 would require 100% compliance with the minimum capital requirement from all insurance and reinsurance providers.
The revised guidelines requires Life insurance providers to have minimum capital of N4bn (existing minimum – N2bn) by 31 December 2020 and paid up capital of N8bn by 30 September 2021. General insurers are required to meet a minimum paid-up capital of N5bn (existing minimum – N3bn) and N10bn by 31 December 2020 and 30 September 2021 respectively. Composite insurers are expected to have a minimum of N9bn in paid up capital (existing minimum – N5bn) by 31 December 2020 and N18bn by 30 September 2021 while reinsurers should have N12bn (existing minimum – N10bn) in minimum paid up capital by 31 December 2020 and N20bn by 30 September 2021.
In our view, we think the decision to extend the deadline is reasonable under current circumstances. The coronavirus pandemic has ravaged global economic and financial systems thus making it more difficult for an already unattractive insurance sector to raise much-needed capital. We note that several players have initiated the process of raising the needed funds from their existing shareholder base via the right issues. However, we highlight that some of the players currently have a negative book value of equity and are trading below their par values. Hence, raising equity capital does not appear feasible. That said, we expect to see a flurry of mergers and acquisitions in the industry once conditions become more favorable.
---
CSL Stockbrokers Limited, Lagos (CSLS) is a wholly-owned subsidiary of FCMB Group Plc and is regulated by the Securities and Exchange Commission, Nigeria. CSLS is a member of the Nigerian Stock Exchange.