This Corporate News Compilation for the week ended November, 11th 2017 is brought to you by Bluechip Technology Ltd Nigeria.
The Nigerian Stock Exchange approved the listing by introduction of Global Spectrum Energy Services Plc, an indigenous oil and gas services company. The company will be listing about 800 million ordinary shares of 50 kobo each at N5 per share. The company is expected to launch an IPO next year. Backstory on this company suggest the company is backed by one time, speaker of the House of Rep, Chibudom Nwuche. Other sources suggest, the IPO could pave the way for the company to raise cash to pay off some of its debt.
2. Brazil's Petrobras reported last week that it was leading an effort to sell Petrobras Oil and Gas BV (Petrobras Africa), its African subsidiary. Petrobras and its other shareholders in the company, Grupo BTG Pactual SA and Helios Investments, will be joining in the sale. Petrobras Africa apparently owns interest in the 175,000 bpd Akpo field and the 250,000 bpd Agbami oil field operated by Total SA and Chevron Corp, respectively. In 2013, Petrobras sold 50% of its stake in its African unit to BTG Pactual for about $1.5 billion. 4 years later, both companies, along with Helios now wants to exit the African operations completely. Petrobras owns 16% of Akpo field and 13% in Agbami. Petrobras is regarded as the most indebted oil company in the world and is selling assets worldwide to pay down its loans.
3. Niger Delta Exploration and Production Company (NDEPC) and NILEPET Joint Venture won a contract in far war South Sudan to construct a 5,000 barrels per day capacity diesel refinery.The refinery is expected to meet the country's 15 per cent diesel consumption per day. NDEPC has 10,000 barrels per day Ogbelle mini diesel refinery which it claims earns it about $1 million income per month. . It also plans to upgrade the refinery to 10,000 bpd and will produce petrol, aviation fuel, kerosene, LPFO and Marine diesel. ICYDK, NDEPC is a publicly owned company with over 700,000 shareholders. It was founded by ex NNPC officials and had former NNPC GMD, late Aret Adams as its CEO. The company got its first break following a loan from Intercontinental Bank Plc.
4. So, last week, the world was exposed to treasure trove of information, now termed, Paradise Papers. In contains information about financial dealings of some of the world's largest businesses using tax havens. One of those caught up in the web was Nigerian Billionaire banker, Jim Ovia and current CBN Governor, Godwin Emefiele. According to Premium Times, Oviation, a shell company owned by Jim Ovia had acquired two jets and imported it into the Isle of Man, a European territory where Oviation is registered. They then leased the jet to another company, which then leased the jet to Zenith Bank. This transaction helped is void a VAT payment of about £11m which Mr Ovia has now agreed to repay. Typically, nonresidents who purchase items from the UK are VAT exempt and can reclaim VAT refunds. It appears that Jim Ovia, through the advice of EY, exploited this loophole and had Oviation purchase the Jets and then lease it to another company and then to Zenith Bank, helping it avoid VAT payment.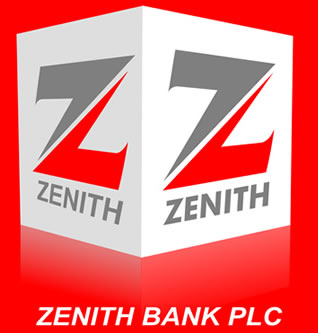 5. Nigeria's Property & Real Estate listing platform, ToLet announced on Friday that it had acquired Jumia House, a property listing rival for $500k and agreed to sell http://Afribaba.com. It's investment in Afribaba is valued at about $580,489. According to the company, ToLet's 60,000 and Jumia House 22,000 listing, gives the company a 66% share of Nigeria's property listing market, making it the market leader. Following the acquisition, ToLet and Jumia House will merge to become Propertypro.ng. The deal was facilitated by FDV, which owns about 39% of ToLet and valued at about US$1,262,859. The company also owns http://MeQasa.com, a leading property portal in Ghana as well as AngoCasa, an early stage property listing company in Angola. According to its annual report, ToLet generated annual revenue of about $103,785 as at 2016 and is loss making.
6. In the twilight of Lucky Igbenedion, former Governor of Edo State, he announced to the world that he was setting up AVA Cement Factory, a cement making plant that was allegedly owned by Edo State Government and the Chinese. He claimed they were constructing 2500 tons per day clinker cement factory and two by 10MW captive gas turbine power plant as well as associated facilities in the sleepy, hilly and rusty village of Egbigere in Akoko Edo Local Government Area of the state. 10 years later, the factory is yet to be completed and has now been taken over by AMCON. Current Governor, Godwin Obaseki announced last week that he was shopping for investors for the factory. Depending on who you ask, there can only be one buyer in this market. Your guess is as good as mine.
7. In our "One chance" story of the week, Swissgolden announced last week that it plans to "assist the Federal Government reduce unemployment, especially among youths in the country." It plans to achieve this by helping over two million Nigerians to become millionaires and employers through its investment scheme. According to the scheme owners, they have produced about 170,000 millionaires out of the 220,000 Nigerians running the program.
8. Guinness Nigeria Plc is pushing harder into the value segment of the alcohol market. Last week, it announced that its expanded its portfolio by going into the production of locally manufactured spirits. It has now launched additional brands such as Smirnoff X1 Intense Chocolate Vodka, and Gordons Dry Gin with Moringa Citrus Blend, while it has also started producing brands like McDowell's, which we got distribution rights from United Spirits Limited , owned by Diageo. Guinness has been struggling with sales of its premium beer, Stout, leading to record losses in 2016. However, it has pivoted to the spirit segment of the alcohol market hoping to capture a demographic of alcoholic drinkers who prefer cheaper spirits to cheaper beer.
9. Dufil Prima Foods Plc, achieved a major milestone last week after it listed its N10bn Series 1 Fixed Rate Bond under its N40bn Bond Issuance Programme (the Dufil Prima Bond) on the OTC Exchange. This allows holders of its debt trade it on the securities market, giving the Indomie maker access to a growing debt market. We got a look at the company's annual report which revealed it posted revenues of about N103.8 billion in 2015 up from N45.8 billion in 2011. The company also reported a profit after tax of N1.3 billion down from N4.5 billion in 2011. The company also has a Net Assets of N10.8 billion which has more than doubled from N4.9 billion in 2015. However, before this bond offering it carried a debt of about N40 billion and has a negative cash balance. The company also reported that its Noodles segment posted about N64.7 billion in revenues in 2015 alone but posted a loss of N2.2 billion. It claims Indomie Noodles has about 60.7% of market share.
10. Tizeti a startup cofounded in 2012, Kendall Ananyi announced that it partnering with Facebook to expand the social network's Express Wi-Fi offering in Nigeria. Tizeti graduated from Y Combinator's Winter 2017 batch and recently raised a $2.1 million seed round from investors that include YC, Social Capital, and Zeno Ventures. The company said it has 60 solar-powered Wi-Fi towers across Lagos that provides high-speed, unlimited Wi-Fi access to two-thirds of the city. The company's website claims it has over 5000 internet hot spot locations. The deal with facebook allows users to connect to its platform via a onetime password for a fee ranging from N50 per day for N100mb and N2k a month for 10GB. Its http://wifi.com.ng service also cost around N9.5k per month for unlimited wifi and comes with an installation cost of N35. I don't have data on how many subscribers they have. I haven't seen anyone who uses it either.
11. A Startup named http://africalinked.com introduced a business directory social network in Nigeria that lets users find companies using chatbot. The company said its business directory has products, companies and people with over 50,000 registered members. According to the developers, the site is free to use. It also said the site lets people find companies based on a sector, sub-sector as well as a business goal, such as companies looking for distributing partners. Searchers can then see the company's registration number, it's employees' names and much more. The company's founder and CEO is Bertrams Lukstins, a UK based investor who also founded Startup West Africa. Apparently, you will have to sign up to view some of the information they have on listings.
An Aviation expert, Mr Nick Fadugba, advised the Federal Government to merge Arik Air and Aero Contractors to form a new national carrier like the defunct Nigerian Airways. According to him, since AMCON effectively owned both airlines it should merge them both. Fadugba, is a former Secretary General of African Airlines Association (AFRAA). Looks like he forgot, there are other shareholders involved and AMCON would need their consent for any sale to see the light of day.