Deal: ToLet.com.ng acquires Jumia House Nigeria, now Property Pro
This is an official press release of the acquisition of Jumia House by ToLet.com.ng.
Get the back story here
---
Friday 10 October 2017. Lagos, Nigeria. ToLet.com.ng, Nigeria's leading online property classifieds portal, has in conjunction with their existing investors, Frontier Digital Ventures, acquired Jumia House Nigeria, a competing property portal, for an undisclosed sum. ToLet.com.ng will now merge the two platforms over the coming months, under the new name of PropertyPro.ng, creating Nigeria's Number 1 property listings market leader in the online Property classifieds space, with 65% share of the Nigerian online real estate market.
ToLet.com.ng currently has around 60,000 listings on its platform, whilst Jumia House Nigeria has around 22,000, the vast majority of which are property listings for sale. In 2016, the company secured Series A investment of $1.2m, led by Frontier Digital Ventures [FDV], to expand its operations. Today's announcement also sees FDV strengthening its portfolio in Angola and Ghana.
The Brainchild of Fikayo Ogundipe, Sulaiman Balogun, Dapo Eludire and Seyi Ayeni, ToLet.com.ng launched in 2013 as an online estate agency, but pivoted in January 2017 to become a property classifieds platform and has since grown from 150 to 10,000 agents. The company has recorded 15% m-o-m growth across all key metrics, including number of listings, traffic and subscribing agents and the 60-strong team now works with thousands of businesses across all 36 States in Nigeria to empower real estate agents with technology back-end tools that are helping to grow their businesses, manage leads and close deals.
Fikayo Ogundipe, CEO and Co Founder of ToLet.com.ng says, "The acquisition of Jumia House Nigeria has placed us in prime position to better serve the growing real estate market in the country. Our combined businesses, ToLet.com.ng and Jumia House Nigeria, have the scale and the resources to transform the online property sector for the benefit of property developers, real estate agents and property seekers alike. As we transition to PropertyPro, consolidating listings from ToLet.com.ng and Jumia House Nigeria, there is a brilliant opportunity to ensure Nigeria's fluid and vibrant property market is underpinned by a robust, innovative technology. which PropertyPro.ng promises to offer."
Sulaiman Balogun, Co-Founder and Chief Business Officer adds, "Today's announcement signifies a maturing in the online property classifieds market for Africa. We are now working with an entire generation who are now accustomed to heading online as a first port of call for rental or purchase of properties . We are on a steep growth trajectory, and are now in the very best position, with this acquisition, to deliver a world class property search service. We want PropertyPro.ng to be the first website Nigerians think of when they are looking to research, buy or rent a property, On the other hand, Agents on our platform will now be to reach more potential buyers, investors and tenants than any other portal in the country." "We want our agents to leave the marketing to us, so that they can focus on closing more sales. Delivery of exceptional service, quality leads and marketing solutions that help drive sales for Agents remains a top priority.
Over the last decade, the Nigerian real estate industry has experienced significant growth, and has risen to become the 5th biggest contributor to the GDP of Africa's largest economy. Despite a recession, Nigeria's property market high supply-demand gap fuelled by a 17 million affordable housing deficit has raised property sale and rental prices, with Lagos, Nigeria's commercial capital, having one of the world's buoyant property markets and among the highest in the world, for achievable rents at more than US$85/m2 per month.
NB Plc to raise additional N20 billion from its N100 billion Commercial Paper
Nigerian Breweries has announced the continuation of its N100 billion Commercial Paper (CP) Issuance Programme.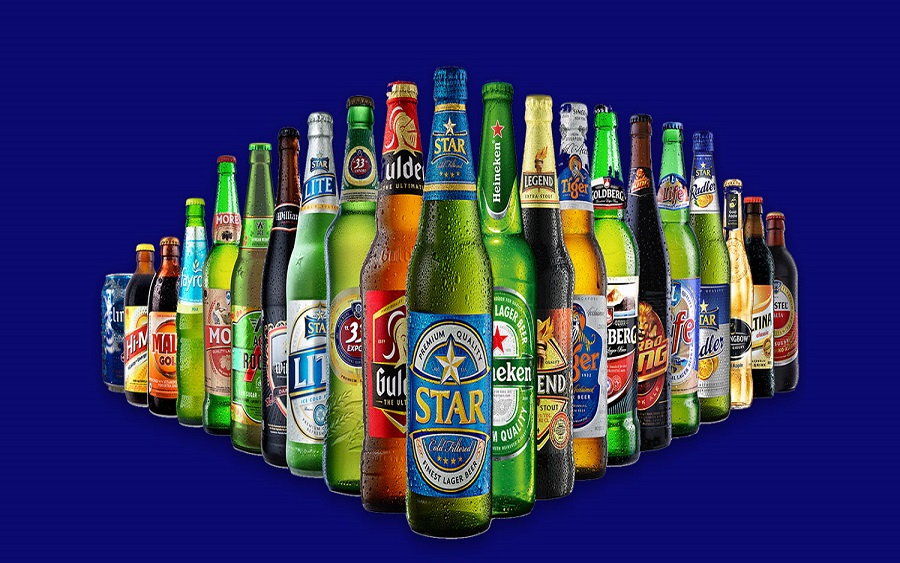 Nigerian Breweries has announced the continuation of its N100 billion Commercial Paper (CP) Issuance Programme in a bid to raise up to N20 billion to support its short term funding needs. The company has launched Series 9 and 10 of the programme for this purpose.
This information was disclosed in a notification signed by the Company's Secretary, Uaboi G. Agbebaku, and sent to the Nigerian Stock Exchange.
The notification reads;
"[Nigerian Breweries Plc] is pleased to inform the Nigerian Stock Exchange and the investing public of the continuation of its "CP" (Commercial Paper) programme with the launch of Series 9 and 10 of the programme.
"Series 9 of the Commercial Paper programme would be for a tenor of 180 days, while Series 10 would be for 270 days. However, the launch of the CP opens today 23rd October 2020."
(READ MORE:Nigerian Breweries stock up by 58% since August )
What you should know
According to data obtained from Financial Market Dealers Quote (FMDQ), Nigerian Breweries has raised up to N90.12 billion since the start of the year.
N52.76 billion was raised from Series 6 between February 12 to November 6, 2020.
N13.03 billion was raised from Series 7 from April 15 to October 14, 2020.
N24.33 billion was raised from Series 8 from April 15 to January 8, 2021.
The recent issuance of the Series 9 and 10 CP will bring the total funds raised to N110.12 billion.
Why it matters
The CP will help the company navigate through the recent impact of COVID-19 and other trade disruptions.
The programme will strengthen the balance sheet of the company, and enable the brewer to execute its plans while delivering value to customers and creating wealth for shareholders,
In like manner, the CP programme is expected to provide opportunities for non-equity investors to invest in the company and support its cost management initiatives.
MTN shareholders have made approximately N1 trillion since April 2020
Shareholders of MTN Nigeria gained close to a trillion naira in less than 7 months.
MTN Nigeria shareholders have gained N986.58 billion since the first trading session in April 2020.
This was uncovered by calculating the difference in the telecommunication giant's market capitalization of ₦1.832 trillion at the open of trade, for the first trading session in the month of April 2020, and the market capitalization of ₦2.646 trillion at the close of trade in the first trading session in the month of October.
READ: Shell to cut 9,000 jobs globally due to oil price crash as it shifts to clean energy
This gives a whopping N814 billion increase in market capitalization, and this with the dividend the company has paid to shareholders on two occasions between this time period, brings the total gains both realized and unrealized to approximately N1 trillion.
READ: FUGAZ; Nigerian banks considered too big to fail
Hence, the N814 billion increase in market capitalization translates to the joint gains MTN investors have made from the increase in the shares of the company, as the share price of the company has increased by 44.44% or ₦40.00 between April 1, 2020, and October 2, 2020, with the share price of increasing from ₦90.00 to ₦130.00.
However, the gains MTN NG investors have made from their investments in the telecommunication company, is not limited to the gains driven by the increase in the price of the shares.
READ: World Bank says Nigerian banks are at risk of being destabilised by COVID-19
Recall that the company declared payment of dividends to its shareholders on two occasions, as investors/shareholders of the company, whose names appear in the Register of Members, as of the close of business on April 17, 2020 and August 14, 2020 were paid a cumulative dividend per share of ₦8.47, for all the outstanding shares of 20,354,513,050 held by the shareholders, and this translates to a total dividend payout of N171 billion by the company to its shareholders.
It is noteworthy that the realized and unrealized gains MTN investors have made from holding the shares over this period stands at N986.58 billion.
LASACO Assurance Plc Chairman, Aderinola Disu resigns from the Board of Directors
Aderinola Disu resigned her position as a Director on the Board of LASACO Assurance.
Lasaco Assurance Plc has announced the resignation of its former Chairman, Mrs. Aderinola Disu, as a Director on the Board. The resignation took effect from the 8th of September, 2020.
The following information is contained in a press release made available to the public, signed by the company Secretary, Gertrude Olutekunbi, and verified by Nairametrics.
The notification also revealed that, the aforementioned firm has received a provisional approval from the National Insurance Commission (NAICOM) to appoint two other directors.
READ: 3 bank directors resign from NESG in protest to CBN immunity letter
The two newly appointed directors are; Dr (Mrs.) Maria Olateju Phillips, and Prince Jamiu Adio Saka, both appointed to a Non-Executive Director role.
Profile of the two newly appointed Directors
Chief (Mrs.) Teju Phillips, is a successful Chartered Accountant, who holds an ACCA from England and Wales. She is multilingual and has extensive experience in Management/Consultancy services, that spans across many years in both the public and private sectors. She has served as a Director in Keystone Bank; Director, Lagos State Lottery Board; Honorable Commissioner for Special Duties & Inter-Governmental Relations in Lagos State; Managing Director of Alma Beach Estate Ltd (a subsidiary of Rims Merchant Bank Ltd); Managing Director, Maridot Ventures Ltd. among others.
READ: FIRS retires coordinating directors, appoints new ones
Prince Jamiu Adio Saka, is an accomplished Insurance professional, having practiced in Canada and Nigeria. He brings to the board over 30 years of experience as a Broker.
Lasaco Assurance Plc, is a listed Nigerian firm that provides life and general insurance services, which includes motor, bond, contractors-all-risk, fire, burglary, aviation, marine, general accident, life, pension schemes, engineering, and oil and gas. The company has a market capitalization of about N2.05 billion and it share price currently trades at N0.28 kobo.