7 inspiring business quotes that will guide you to success
There probably isn't any success tip in the world that you haven't heard. Truth is, there just isn't enough. To succeed in business you have to have these things ingrained in your mind. Consider your mind to be a store house that never runs dry and never fills up either. That said, let's keep filling it. These are 7 inspiring business quotes from successful men and women over the world that will give you a push towards success.
"Success usually comes to those who are too busy to be looking for it" – Henry David Thoreau
Success isn't going to come to you when your legs are crossed; arms folded waiting for 'God knows what'. Success will only come to you when you daily engage yourself into making your business work.
"All progress takes place outside the comfort zone" – Michael John Bobak
You need to step out of your comfort blanket and make business decisions that you wouldn't dare make in the past.
"Don't let the fear of losing be greater than the excitement of winning" – Robert Kiyosaki
Rather than focusing on 'what if it doesn't work out?' start thinking 'what if it does?' Stay positive. Positive vibes are known to bring good fortune.
"If you really want to do something, you'll find a way. if you don't, you'll find an excuse" – Jim Rohn
Quit finding an excuse for every single thing and start doing something already. People who make excuses the most are the ones who are fond of procrastination and they don't succeed in business.
"A successful man is one who can la a firm foundation with the bricks that others throw at him" – David Brinkley
One thing that is certain in the line of business is opposition. Opposition doesn't really matter; it is what you do with it that counts. Don't allow people's opinion of you get in the way of your success. Let their criticism build you up instead.
"The only place where success comes before work is the dictionary" – Vidal Sasson
Success is a result of hard work. You need to put in the work to reap the rewards; success. No idle hand can have a firm grip on success.
"Success is not final; failure is not fatal, it is the courage to continue that counts." – Winston S. Churchill
Failure is not fatal until you quit. You need to keep pushing on until you succeed. Even then, don't just stop striving for excellence. Let these quotes stir a hunger for success in you and steer you in the right direction for success.
TLG Capital and Fidelity Bank to invest $20 million on Nigerian SMEs
TLG Capital announced that it would be investing with Fidelity Bank Plc amount to the tune of $20 million on SMEs in Nigeria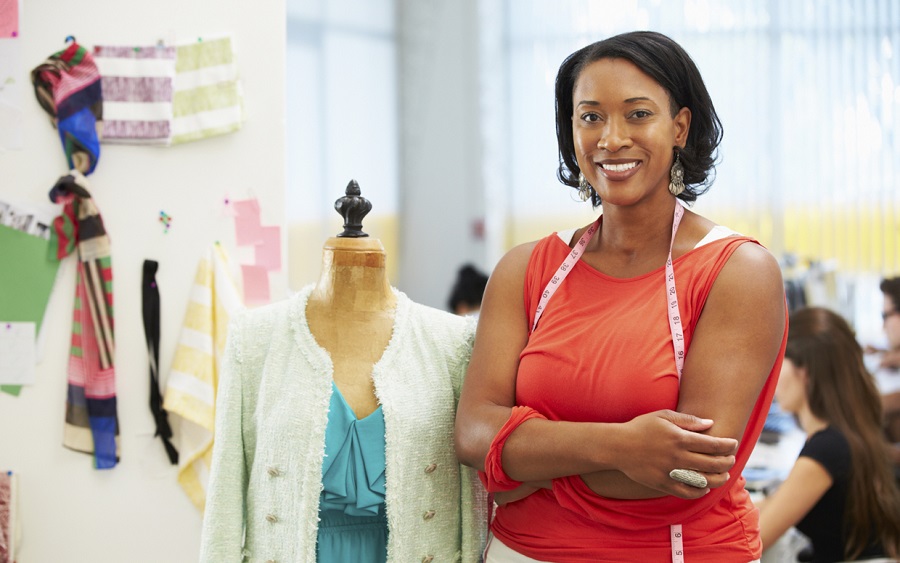 Private Equity firm, TLG Capital has announced that it would be investing together with Fidelity Bank Plc, an amount to the tune of $20 million on SMEs in Nigeria.
The funds will be channelled through TLG's Africa Growth Impact Fund (ADIF), towards the development of SMEs in the country. Notably, the fund will be directed to SMEs that are focused on healthcare, education, consumer sectors, amongst others.
This new investment is in line with the bank's move to provide innovative funding options and other forms of relevant support to entrepreneurs in the country.
READ: Investors react to Fidelity's bond listing, as it gains N1.74 billion
What you need to know
Fidelity Bank Plc is a commercial bank in Nigeria with over 5 million customers, serviced across its 250 business offices and other digital banking channels.
According to information from the website of TLG Capital, a total of $303 million loans was still outstanding to SMEs and the unbanked through its portfolio companies.
READ: Bank sell-off triggers bearish move in the S&P 500 index 
Why this matters
This new investment will come as good news to SMEs and other entrepreneurs in the country, especially those seeking to obtain loans in the listed sectors.
FG to set up micro, small and medium enterprises in 774 LGAs
The FG has disclosed plans to establish micro-enterprises in the 774 Local Government Areas (LGA) across the country.
The Federal Government has said that it plans to establish micro-enterprises in the 774 Local Government Areas (LGAs) across the country to help create jobs and ensure improvement in the well-being of the local populace.
This disclosure was made by the Minister of Special Duties and Inter-Governmental Affairs, Dr George Akume, at the Association of Local Governments of Nigeria (ALGON) General Assembly with the Theme: Strategic Positioning for the Future: A New Era, on Wednesday in Abuja.
Akume, who was represented by the Deputy Director, Office of the Minister, Mr Simon Tyungu, said that the establishment of the micro-enterprises was conceived to cushion the effect of the current economic situation.
READ: Why e-commerce platforms are struggling to capture Nigerian population
What the Minister for Special Duties and Inter-Governmental Affairs is saying
Akume said, "As a ministry, we have proposed the establishment of Micro, Small and Medium enterprises in the 774 local governments in Nigeria based on economic corridors. We believe that this will create jobs and ensure improvement in the well-being of the local populace.''
Akume also applauded the role played by ALGON during the COVID-19 pandemic in bringing relief to the people at the grassroots despite their limited resources.
The Minister said, "The administration of President Muhammadu Buhari has taken some bold steps to reposition the local government administration such as granting of local government autonomy and enforcement of democratically-elected local government councils by the states."
READ: EdTech startup Kabakoo receives funding from Zoom, launches first no-code training in Africa
"This is a clear demonstration of political will by Mr President. The COVID-19 pandemic that has ravaged the entire country in 2020 was felt more in our local communities. The leadership of ALGON contributed in no small measure, particularly on stimulus packages and advocacy, notwithstanding your financial limitations,'' he said.
The minister said the Federal Government recognized the fact that people could be reached through the local government area councils and then put some measures in place.
Going further he said, "The Federal Government in its wisdom then realised that the local government area councils are the veritable vessels through which the dividend of democracy will reach the vulnerable indigent citizens.
"Mr President (of ALGON), I urge you to take advantage of this initiative and key into President Muhammadu Buhari's resolve to lead 100 million Nigerians out of poverty in the next 10 years. The Federal Government is favourably disposed to attaining this developmental goal.''
READ: FG earns N28.6 trillion from VAT, others 
Speaking at the occasion, the ALGON National President, Dr Kolade Alabi, said that ALGON's general assembly seeks devolution of powers, both financial and administrative, with concomitant fiscal devolution. He said that this is in addition to the request for complete autonomy for local government area councils for effective administration and service delivery to the people noting that such would require the review of the 1999 constitution as relates to local government administration and uniform tenure of the 4-year term for local government administration among others.
What this means
The establishment of such micro-enterprises by the Federal Government will create jobs especially among the unemployed youths and help to boost the economy. This is as the nation tries to recover from the impact of the coronavirus pandemic on the economy, businesses and households.
Nairametrics | Company Earnings
Access our Live Feed portal for the latest company earnings as they drop.