Nigerian companies with the highest revenue per employee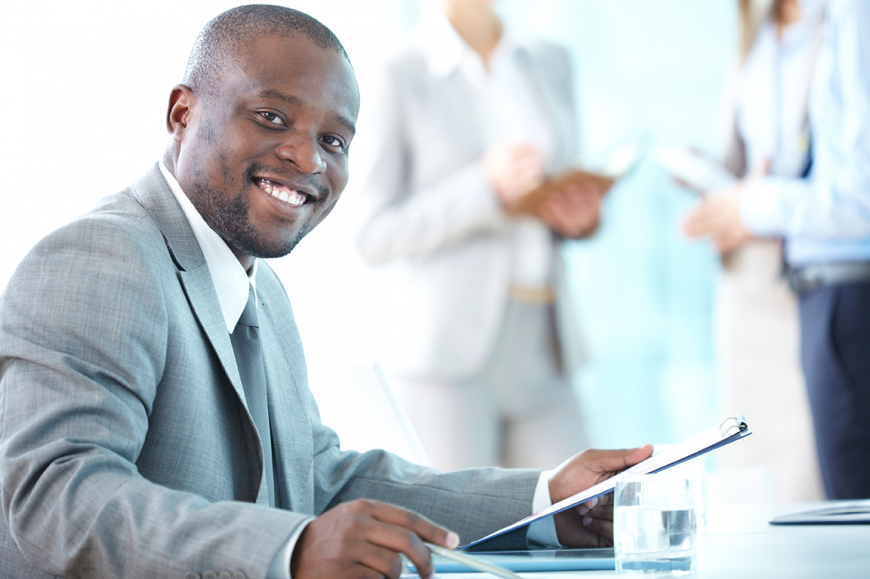 wpDataChart with provided ID not found!
Oando Plc tops chart
Data collated from the annual report of select publicly quoted companies in Nigeria shows Nigerian companies generated a revenue per employee of N63 million in 2016 compared to N51 million generated in 2015.
The Revenue per Employee is basically the total revenues generated by a company divided by the number of employees it has. It is a term used to measure the productivity of the employees of an organisation as well as how much they help contribute towards generating revenues for that company.
Revenue per employee is often preferred to profits because is unaffected by management and board decisions as per its cost of capital, how it allocates resources, efficiency at managing cost etc. all of which affects profitability.  Revenue per employee is also viewed from one industry to another, rather than inter company. It is always meaningful to compare a company with another within its industry.
As depicted in the chart above, Oando and all the other oil and gas firms top, make up the first 6 because of high volume nature of oil and gas industries.
Note: all figures in the tables are in millions of naira
Energy Industry
The energy industry is associated with high turnovers but lower margins due to the volume of consumption of oil and gas related products. It is thus not a surprise that they top the list of industries with the highest revenue per employee. At, N730 million per staff, Energy employees increased their revenues by 69% compared to the N432 million recorded a year earlier.
High on the list was Oando, who saw their staff contribute a whopping N2.4 million a 436% increase from the N455 million reported a year earlier. Total Plc and Mobil also recorded significant rise in the revenue per staff figures. Seplat was the only loser with 44% of its revenue dropping per staff, a situation mostly attributed to the inactivity in its main export lines, Forcados Terminal.
Banking
Access Bank topped the list of banks on our list with a revenue per staff of N93 million compared to N87 million a year earlier. However, GTB reported the highest growth in 2016 with a revenue per staff of N80 million up 36% from the year before. UBA staff had the least revenue per staff of N31 million while Union Bank recorded the lowest growth of 3% to close 2016 at N46 million. Zenith Bank and First Bank, two of the remaining Tier 1 banks have their staff generating N71 million and N63 million respectively.
Others
For other major Nigerian companies cutting across the consumer goods index, industrials, agriculture, construction and conglomerates, they achieved an average of N28 million per staff in revenue just 3% increase from the N37 million achieved a year earlier. Dangote Sugar topped our list with a revenue per staff of N120 million in 2016, representing a 15% drop from the N140 million achieved a year earlier. Dangote Sugar was also number 1 last year. Dangote Cement its sister company and by the largest company within the Dangote Family, generated N40 million per staff. The largest percentage rise in 2016 was Transcorp Group, which recorded a revenue growth of 55% to N29 million per staff compared to N19 million a year earlier. Lafarge Africa recorded the single largest drop of 31% to N49 million, compared to N71 million a year earlier.
Why this matters
As explained above, revenue per staff is only used to determine how companies utilize their most important asset, human capital, to optimize revenue. Even though industries like the Energy sector have an advantage due to the volumes associated with their trade, the revenue per staff also helps them set a benchmark for how much they can pay their staff relative to their competition and the potential revenue they can generate. One might argue that a company's wage bill per staff should never be up to or more than its revenue per staff. If it is, then the company is highly unproductive and will never make a profit.
See data tables below;
Africa's largest telecoms firm, MTN, to divest from its Middle East operations
The MTN Group is in advanced talks to sell its stake in MTN Syria to the minority shareholder.
Africa's largest telecoms firm, the MTN Group, has announced its plans to exit the Middle East. This is part of the wireless carrier's strategic plan to shift focus entirely to its home continent, Africa.
The mobile operator said that as part of its medium-term strategy, it will be leaving the Middle East, starting with the sales of its 75% stake in MTN Syria. Overly reduced revenue from war-torn Syria and the complex nature of the operating environment in the country are part of the reasons MTN is divesting.
READ MORE: MTN seeking to sell stake in Jumia Technologies AG
MTN's Chief Executive Officer, Rob Shuter, noted during a conference call with reporters, that "the Middle East environment is becoming increasingly complex and it contributes less to the group's earnings.''
Shuter disclosed that the disposals in the Middle East region will be done in a phased manner, with its 3 consolidated subsidiaries in Yemen, Afghanistan, and Syria earmarked to be sold first. These markets only contribute about 4% to the group's earnings before interest, depreciation, taxation, and amortization.
READ ALSO: Why MTN is being dragged to court by families of American soldiers 
The MTN Group is in advanced talks to sell its stake in MTN Syria to the minority shareholder, TeleInvest, who has 25% stake in the firm, according to the CEO. He believes that the telecoms firm is better served to focus on its Pan-African strategy and simplify its portfolio by leaving the Middle East region in an orderly manner.
In the medium term, the group will also dispose of its 49% stake in MTN Irancell, one of its largest markets.
Download the Nairametrics News App
The South African firm plans to exit the entire portfolio in time, which will then leave it with 17 subsidiaries in Africa.
Just yesterday, Nairametrics reported about MTN's plan to sell its stake in Jumia Technologies. MTN will also be divesting from telecommunications infrastructure firm, IHS Towers. The divestments from Jumia and IHS Towers were informed by the decision to raise funds in order to reduce MTN's debts. It will also help the company to refocus its operations.
4 key points in the new Lagos 2020 Land Use Charge
All property owned, occupied by anyone older than 60 years are exempted from paying the Land Use Charge.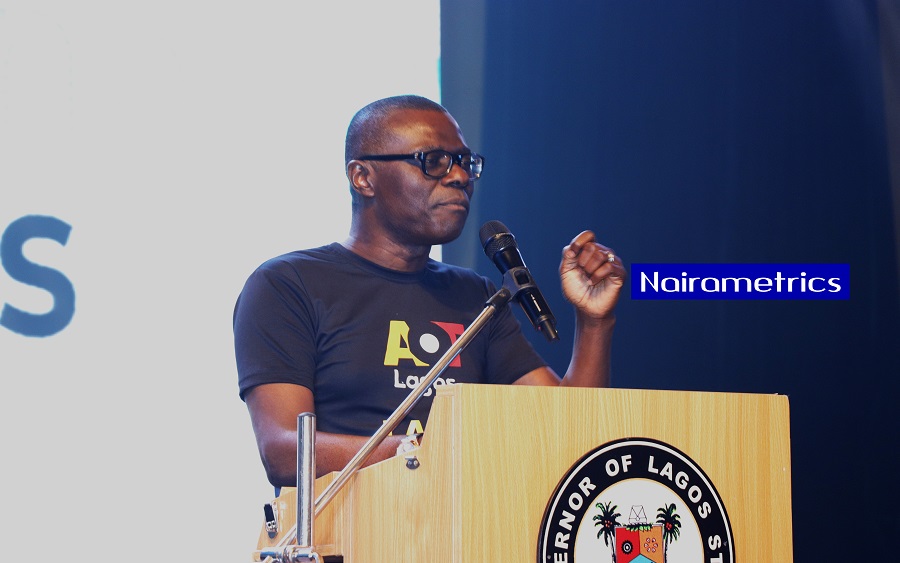 Lagos State Government has released the new provisions in the new 2020 Land Use Charge (LUC) Law,  which entails the reduction in penalties for defaults, the people exempted from the charge and forfeiture of  N5.8 billion penalties among others.
While presenting the guideline to the public on Wednesday, the Commissioner of Finance, Dr Rabiu Olowo, explained in 2018, there was an increase in the Land Use Charge rate as well as the method of valuation of properties, this shock had a sporadic increase in Land Use Charge payable by property owners.
He said, "In view of the aforementioned, the current administration decided to review the Land Use Charge law by reversing the rate of Land Use Charge to pre-2018 while upholding the 2018 method of valuation."
Back story: Earlier on Wednesday, Nairametrics reported that the state government revoked the 2018 land use charge. According to Olowo, the government reverted to pre-2018 land use charges.
He said, "The penalties for land use charges for 2017, 2018, and 2019 have also been waived, which translates to a loss of revenue amounting to N5.6billion.
READ MORE: Would you have invested in buying a plot of land in Abuja FCT in 1980?
Below are 4 key components of the new law:
People exempted from the law:
All property owned and occupied by pensioners are exempted from paying the LUC. The definition of Pensioner, according to the state, has been expanded to include all retirees from private and public institutions in the state or any person that has attained the age of sixty (60) years and has ceased to be actively engaged in any activity or business for remuneration.
Non-exempted
Profit oriented Cemeteries and Burial Grounds are no longer exempted from payment of Land Use Charge
Private Libraries are also no longer exempted from paying Land Use Charge
Reductions of penalties and rates 
Days Outstanding Before Now
45-75 days from 25% to 10%
75-105 days from 50% to 20%
105-135 days from 100% to 50%
A 48% reduction in the Annual Charge Rates:
Definition Areas Before Now
Owner-Occupied Residential Property 0.076% to 0.0394%
Industrial Premises of Manufacturing Concerns 0.256% to 0.132%
Residential Property/Private School (Owner & 3rd Party) 0.256% to 0.132%
Residential Property (Without Owner in residence) 0.76% to 0.394%
Commercial property (Used by the occupier for Business Purposes) 0.76% to 0.394%
Vacant Properties and open empty Land 0.076% to 0.0394%
Annual charge rate for Agricultural land was reduced from 0.076% to 0.01%. This is an 87% reduction from the old rate.
Penalties for Land Use Charge for Year 2017,2018 and 2019 have also been waived. This translates to N5,752,168,411.03 potential revenue waived by the State.
In addition to the reintroduction of the 15% early payment discount, an additional COVID 19 incentive of 10% will be granted on the total amount payable. This makes the total discount for early payment 25% if payment is made before the due date
The penalty for obstruction of officials and damage to property identification plague has been reduced from N250,000 to N100,000
The penalty for inciting a person to refuse to pay LUC has been reduced from N250,000 to N100,000
The 2020 LUC Law introduced a 10% and 20% special relief for Vacant properties and Open empty land, respectively.
The right of enforcement has been reduced from notification of three (3) default notices to (2) default notices.
Agents of LUC
Section 14 of the Law which makes it possible for the Commissioner to appoint any person including an occupier of a chargeable property to be an agent of the owner for the purpose of collecting Land Use Charge.
"While we assure Lagosians that our typical response time will not exceed 24hours, we urge anyone who feels dissatisfied or whose complaint results in a dispute to please contact the Lagos State Appeal Tribunal. Let me state that we share in the pain which the pandemic has brought on every household including the government," he added.
Olowo added that while the state hopes for the return of normalcy to business activities, it is important to let residents know that, the payment of LUC is not intended to inflict any hardship on anyone.
Meanwhile, property owners are expected to receive their 2020 LUC bills shortly and they are to leverage on the 25% early payment discount.
Read full guideline here
IPMAN orders fuel marketers to sell fuel at old rate until new directive from PPPRA
The ex-depot price is the price at which depot owners sell petroleum products to retail marketers.
The Independent Petroleum Marketers Association of Nigeria (IPMAN) has ordered its members to continue selling Premium Motor Spirit (PMS), known as fuel, at the old rate of N143 per litre until there is a new directive from the Petroleum Products Pricing Regulatory Agency (PPPRA).
This was disclosed by the National Public Relations Officer of IPMAN, Alhaji Suleiman Yakubu, during a media chat with the News Agency of Nigeria (NAN) on Wednesday in Abuja.
While reacting to the recent increase in the ex-depot price to N138.62 per litre from the previous N132.62 per litre, Yakubu revealed that IPMAN would brief its members on a new price regime once it receives a directive from PPPRA.
READ ALSO: Petrol sells at lowest price in North East Nigeria – NBS 
Recall that Nairametrics had reported that the Pipeline Petroleum Products Marketing Company (PPMC), a subsidiary of NNPC, recently fixed the ex-depot price for PMS at N138.62 per litre. PPMC's Sales Manager, Mohammed Bello, had noted that the new price would take effect from August 4, 2020.
It should be noted that the ex-depot price is the price that depot owners sell petroleum products to retail marketers.
In the meantime, some media reports revealed that some fuel marketers had adjusted their pump price to reflect the new rate. It was reported yesterday that fuel marketers in Kano State increased the pump price of N150 per litre.
READ ALSO: NNPC reduces fuel price to N108 per litre
Some of the stakeholders in the downstream sector recently pushed for an increase in the pump price of petroleum products to reflect the current reality.
In the wake of the oil price crash, the Federal Government had announced the deregulation of the downstream sector of the oil industry with the removal of fuel subsidy.