SEC says these fundamentals justify current bullish trend in the Nigerian stock market
The recent OCE Policy Brief issued by the Securities and Exchange Commission shows that the current bullish trend in the equities market can be justified by both company-specific and macroeconomic fundamentals.
As at the end of July 2017, the All Share Index (ASI) grew by 34.67% year-to-date (YtD) and 27.97% year-on-year (YoY) while the market capitalization grew by 34.8% YtD and 28.30% YoY.
Total transaction in the market increased by 274.5% between April and May, driven by both foreign and domestic transactions. Foreign transactions rose by 324%, thereby increasing the share of foreign transactions in the market from 40.9% to 46.3%. Domestic transactions rose by 240.3%.
The OCE Policy Brief noted that this impressive growth became pronounced from May, 2017, marking a turn around from the negative growth of -3.22% YtD recorded up till April 2017.
Factors such as foreign exchange rate stability, lower inflation rate and fixed income rate were highlighted as the major macroeconomic factors responsible for the recent growth in the market. The brief posits that these factors influenced the participation of foreign investors in the market. It also affected the perception of uncertainty in the economy and substitution of fixed income products for equities.
While explaining the pass-through effect of macroeconomic fundamentals to company-specific performance, it stated that the constant interventions by the CBN in the foreign exchange market and the introduction of the Investors' and Exporters' Window (I&E) positively affected the companies in terms of their ability to obtain foreign exchange for importation of inputs and the purchasing power of the citizen. This ultimately improved companies' profitability.
According to the brief, the average PAT recorded by companies in the market was N2.48 billion in Q2 2017 representing an increase of 46.11% over Q2 2016 (YoY) and 45.3% over Q1 2016 (QoQ).
The sectors that saw the most growth are Other financial services, Consumer goods, Industrial goods, Agriculture and Insurance which grew by 416.31%, 284.42%, 218.06%, 119.29% and 45.76% year-on-year respectively.
Quarter-on-quarter, sectors like Oil and Gas, Services, ICT and Industrial goods accounted majorly for the average PAT growth as they increased by 15,232.22%, 530.52%, 357.2%, 285.1% and 169.72% respectively.
BUA cement to build power and cement plants in Adamawa state
BUA Cement's newest plant in Sokoto is expected to be operational in 2021.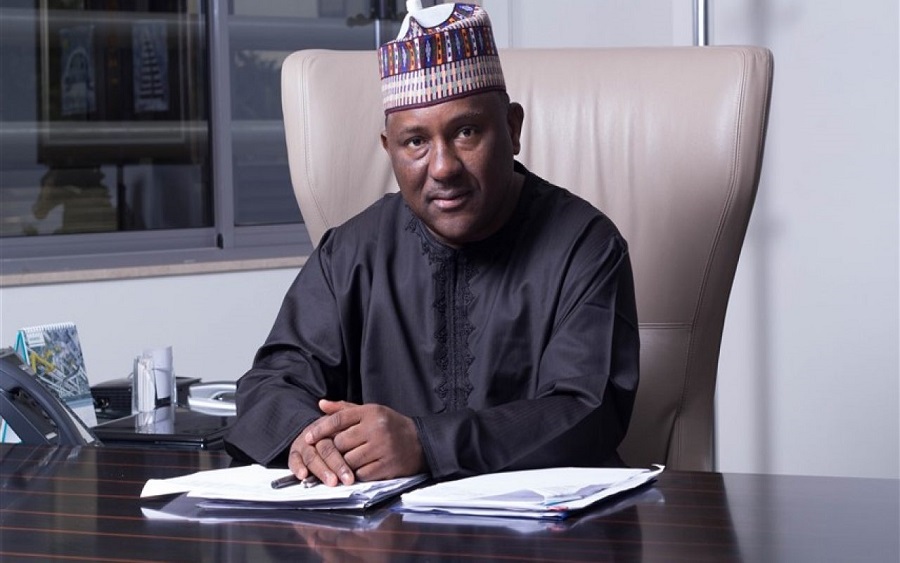 BUA Cement has announced plans to build a 50 megawatts power plant and 3 million metric tonnes cement plant in Lamurde and Guyuk local governments in Adamawa States.
BUA Cement which is Nigeria's second-largest cement producer by volume with plants in Sokoto and Edo States, with the projects wants the boost the country's power supply and increase the local production capacity for cement.
This was disclosed by the Chairman of BUA Cement, Abdul Samad Rabiu, in a press statement on Sunday, July 5, 2020, in Lagos.
The BUA Cement Chairman who led the company's management team on a courtesy visit to the Adamawa State Governor, Ahmadu Umaru Fintiri, after preliminary findings showed that Guyuk and Lamurde areas had quality limestone.
According to Rabiu, "Preliminary findings show that the two local governments of Guyuk and Lamurde are reputed to have good quality limestone deposits and BUA Cement is ready to begin the investment in the state.
"BUA will use new technologies to supply power to the proposed cement plant and communities of Guyuk and Lamurde in addition to providing three thousand direct and five thousand indirect jobs.
"Guyuk Cement Plant will be a major investment in the North-East by BUA, while we solicit the support of Gov. Umaru Fintiri to set up the factory in Guyuk."
READ MORE: 10 fantastic things Aliko Dangote has done in the last 10 years
He added that while the company has invested billions of dollars in various sectors across Nigeria, it has taken a decision to source its raw materials locally and therefore urged the Adamawa state government to support BUA to actualize the GUYUK Cement project.
The Adamawa State Governor, Ahmadu Fintiri, in his response assured the Chairman and management team of BUA, that the state government would provide all the necessary support and make available whatever was needed to make the projects a reality.
BUA Cement's newest plant in Sokoto is expected to be operational in 2021 and expects that its total production capacity will get to 14 million metric tonnes of cement per annum upon the completion of Guyuk Cement Plant.
BUA Cement has been having a running battle with Dangote Cement over the ownership of 3 mining sites in Obu and Okpella in Edo State. The mining sites have been subject of legal tussle between the 2 biggest cement companies in the country.
GSK, Sanofi to agree $624 million deal with UK for COVID-19 vaccine
Both GSK and Sanofi said that they are placing more priority on quality rather than speed.
British and French pharmaceutical giants, GlaxoSmithKline (GSK) and Sanofi are close to reaching a $624 million (500 million pounds) deal with the United Kingdom (UK) government for the supply of 60 million doses of coronavirus vaccine as many countries move for possible COVID-19 treatments.
Reports suggest that the UK was considering an option to buy the vaccine should the human trials, which are due to commence in September 2020, turn out successful.
The funds would be paid in stages as the vaccine progresses, with the final payment made on delivery.
In order not to be left behind, the UK government has been engaging a wide range of companies both at home and abroad to negotiate access to vaccines. They said that the right announcements of these arrangements will be made as and when agreements with any of these companies are finalized.
The British business ministry's spokeswoman, who confirmed that the ministry is handling Britain's supply of potential COVID-19 vaccines, said talks were going on with different parties about access to possible vaccines but didn't confirm if GSK/Sanofi project was one of them.
READ MORE: Pfizer's COVID-19 vaccine shows positive results
According to the ministry official, ''The Government's Vaccines Task Force is actively engaging with a wide range of companies both in the UK and abroad to negotiate access to vaccines."
"Appropriate announcements of these arrangements will be made as and when agreements with any of these companies are finalized and signed."
Sanofi is presently working on 2 possible COVID-19 vaccines, one of which uses an adjuvant made by GSK to potentially boost its efficacy. The timeline for its clinical trials is behind the likes of Moderna Inc, the University of Oxford in collaboration with AstraZeneca Plc and an alliance of BioNTech and Pfizer Inc, whose projects all made headlines by moving to human trials as early as March.
Both GSK and Sanofi said that they are placing more priority on quality rather than speed in developing a vaccine.
New Covid-19 Cases reach all-time high – WHO 
Since the commencement of the pandemic, there have been at least 523,011 deaths across the world.
Reports by the World Health Organization (WHO), reveal that new COVID-19 cases reached an all-time high of 212,326 cases within 24 hours. This was disclosed according to a situation report by the World Health Organization, also noting that there have been more than 10.9 million confirmed COVID-19 cases across the world. 
Since the commencement of the pandemic, there have been at least 523,011 deaths across the world, with at least 5,134 deaths reported over the same period. The pandemic had shifted across various continents spreading from East Asia to Europe and then to the rest of the world. The biggest increase reported had occurred in North and South America, in which there were 129,772 new cases in the same 24-hour period, bringing the total of the region to about 5.58 million.  
Southeast Asia also witnessed 27,947 new cases with India and Bangladesh having the highest cases in the region. The Eastern Mediterranean region witnessed 20,043 new cases; Europe witnessed 19,694 new cases, and Africa had 12,619 cases with the highest levels reported in South Africa. The Western Pacific, where China lies, had just 2,251 new cases.  
Dr. Maria Van Kerkhove, head of the WHO's emerging diseases unit had noted that certain countries may have to reintroduce lockdown measures towards containing the virus from spreading even higher. He explained that "Some countries who have had success in suppressing transmission who are opening up now may have a setback, may have to implement interventions again, may have to implement these so-called lockdowns again." 
Mike Ryan, executive director of the WHO's emergency program, had also noted on the 22nd of June that hospital admissions and deaths were also on the rise.