Atlas Mara is bullish on Union Bank
Atlas Mara, an investment bank promoted by Bob Diamond and Asish Thakkar appears bullish on one time banking giant Union bank, as it plans to spend over 25% of a planned $200 million capital raise from Fairbank Africa on the Nigerian lender.
Details of its plan for the bank:
$55 million will be spent on acquiring a 13% stake in Union bank from the Clermont group.
The Clermont Group is part of the UGPL consortium that bought a majority stake from AMCON in 2012.
Atlas Mara will also pick up its own quota of a forthcoming rights issue.
Bob Diamond and his team also intend raising their stake to a majority in the near future
For Bob Diamond and his Atlas Mara team, the funds will enable it to increase its stake in Union Bank at a time stocks are cheaper in dollar terms, due to a depreciation of the Naira against the dollar. Funds will also be deployed to growth areas like fintech, where its competitors across the continent are actively pursuing.
Union Bank also gains as Atlas Mara having a 40% shareholding, and the financial capability to take up its right issue means the right issue will be fairly successful. Union bank needs to raise funds to boost its capital adequacy ratio, which was below the regulatory minimum of 15% as at December 2016.
Atlas Mara was founded in 2013 by Bob Diamond and Asish Thakkar. The bank currently has over 1600 employees, an asset base of $2.5 billion and operations in 7 African countries namely Botswana, Zimbabwe, Tanzania, Mozambique, Rwanda and Nigeria. Union bank, founded in 1917 , is one of Nigeria's oldest commercial banks. The Asset Management Company of Nigeria (AMCON) injected N239 billion as capital into the bank in 2011. Union Global Partners Limited (UGPL) bought a 65% stake in the bank in 2012, and Atlas Mara a 20% stake in 2012, from AMCON respectively.
Fidelity Bank Plc must cover the chink in its curtains to keep rising 
Fidelity Bank Plc follows the narrative of top tier-2 banks, which have had better or easier years.
The Nigerian banking sector has consistently been one of the most profitable sectors in the Nigeria Stock Exchange market. However, in 2020, Deposit Money Banks (DMBs) have faced a flurry of impediments, which may have affected their solidity.
With reduced income from fee and commission implemented at the start of the year by the Central Bank of Nigeria, the paucity of foreign currency for international transactions, the resulting economic contraction from dire effects of the coronavirus pandemic, and the consequent operational constraints of keeping employees safe, 2020 is obviously fraught with numerous disorders for banking institutions.
---
Airtel is paying up its debts
Airtel's annual report revealed that the company has a repayment of $890 million due in May, as well as, an installment of $505 million due in March 2023.
Airtel's presence in 14 countries from East Africa to Central and West Africa would have been impossible without relevant financial investments. But, while the funds have been key to its growth in the past few years, many of its financial obligations are starting to mature quickly.
The Covid-19 pandemic has had negative economic effects on different sectors of the economy; however, the resilience of the telecom sector is evident in an increase in Airtel's income. The overall performance of Airtel increased with a revenue growth in constant currency of 19.6% in Q2 compared to 16.4% recorded in Q1, while revenue on reported basis increased by 10.7% to $1.82 billion, with Q2 revenue growth of 14.3%.
---
Unilever Nigeria Plc: Change in management has had mixed impact
9 months into the change of management, Unilever Nigeria Plc's performance in Nigeria has been largely underwhelming.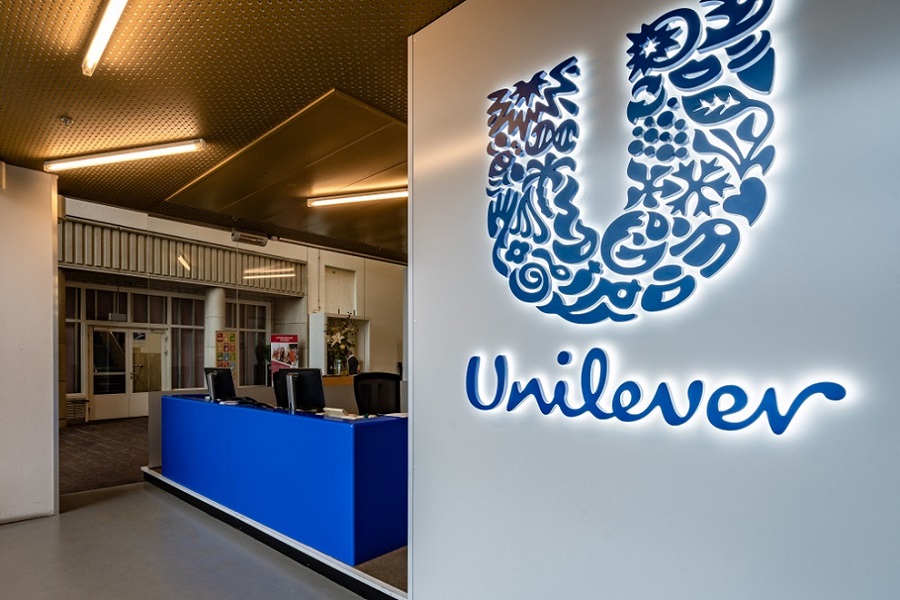 Change in the management of a company is never a walk in the park. Transitions usually take time to yield the desired results. Organizations can look to past successful managerial transitions for inspiration, but not for instruction because there is no defined playbook. The decision to replace Mr Yaw Nsarkoh, who served as the Managing Director of Unilever Nigeria Plc until the end of 2019 was plausible, but adjustments were never going to be an easy task.
Mr Nsarkoh had served as Managing Director of the company for 5 years and steered the course of its proceedings with remarkable skill up until the financial performance disaster which culminated in his resignation on November 28th, 2019.
---