The Nigerian Economy Today 5/5/2017
Summary of the top business, economic and political news in Nigeria.
NAIRAMETRICS BUSINESS & ECONOMY
Ban on 41 items stays, says CBN – The Central Bank of Nigeria (CBN) yesterday refuted claim that it has reversed part of its policy on the non-eligibility of some import items for forex sale on the interbank forex market. The apex bank said it has not reversed its policy on the ineligibility of the 41 items for forex sale through the interbank forex market. Source The Nation Read More
W'Bank to assist Nigeria strengthen audit process – The World Bank Group on Thursday unveiled plans to assist the Federal Government to strengthen the audit process in the public sector. Source Punch Read More
Prioritise corporate governance code review, FG tells FRC board – The Federal Government on Thursday inaugurated the board of the Financial Reporting Council of Nigeria. The Minister of Industry, Trade and Investment, Dr. Okechukwu Enelamah, who inaugurated the board in Abuja, charged it to prioritise the review of the National Code of Corporate Governance. Source Punch Read More
Adeosun: FG Will Spend on Infrastructure to Exit Recession – The Minister of Finance, Mrs. Kemi Adeosun has said the federal government plans to boost agricultural production and spend billions of dollars upgrading dilapidated infrastructure that will help drag Africa's top oil producer out of recession this year. Source Thisday Read More
Customs Moves to Reform Import, Export Processes – In a bid to ensure trade facilitation at the nation's ports and all entry points in line with the federal government's ease of doing business in Nigeria agenda, the Nigeria Customs Service (NCS) has taken steps to modify import and export processes. Source Thisday Read More
We need manufacturing plants, not finished products, Adeosun tells Japan – Minister of Finance, Mrs Kemi Adeosun, has urged  Japanese Trade and Investment Mission  to invest in Nigeria by setting up manufacturing plants, instead of shipping-in finished products.  Source Vanguard Read More
N200bn unpaid salaries: Federal civil servants threaten indefinite strike – The Association of Senior Civil Servants of Nigeria has threatened to embark on an indefinite strike to protest the non-payment of their N200bn promotion and salaries and death benefits. Source Punch Read More
Why consumer goods are still under-performing despite lower exchange rates – Nairametrics| The Central Bank of Nigeria has, through about 22 initiatives, battled the dwindling value of the Naira over the course of about 3 months. This battle, which has resulted in the strengthening of the Naira from about N525/$1 to $380/$1, has however not impacted positively on prices of consumer goods. Source Nairametrics Read More
Nigeria to export $100bn pigeon pea to India – The National Agricultural Quarantine Service says Nigeria has secured an offer from the Indian government to export pigeon pea worth $100bn to the country. Source Punch Read More
Farmers count losses as cocoa price drops 50% – Nigeria's cocoa farmers who have been enjoying a 13 month roller coaster good fortune, on the back of the ailing naira and fair produce prices, are now in a quandary as the market endures a glut and the local currency strengthens against its US benchmark. Source BUSINESSDAY Read More
NAIRAMETRICS COMPANY
In response to Taxify, Uber slashes Lagos fare by 40% – Ride sharing app, Uber has announced a 40% reduction in its taxi fare in Lagos. The reduction is effective, Thursday 4th May 2017. Source Nairametrics Read More
SEC dissolves Ikeja Hotels' board over lingering crisis – The Nigerian capital market apex regulator, the Securities and Exchange Commission, has dissolved the Board of Directors of Ikeja Hotels Plc due to unresolved internal crisis involving some majority shareholders of the company. Source Punch Read More
Japanese firms plan $30bn investments in Nigeria, others – The Japanese Deputy Minister for Foreign Affairs, Mr. Shunsuke Takei, on Thursday said businessmen from his country would be investing about $30bn in Nigeria and other African nations. Source Punch Read More
Canon targets Nigeria as top investment destination – Japanese digital imaging and optical products manufacturing company, Canon, says Nigeria ranks top among its targeted countries for investment in the next few years. Source Punch Read More
Pipeline explosion: N'Delta village sues Eni in Italian court – A Nigerian village has filed a lawsuit in Milan against an Italian oil company, Eni, demanding compensation for damages caused by an oil pipeline explosion in 2010, an Italian lawyer representing the village said on Thursday. Source Punch Read More
BUA to invest N92bn in sugar production, refining – The Managing Director, BUA Sugar Refinery Limited, Ibrahim Yaro, has said that the firm, which operates the second largest sugar refinery in Sub-Saharan Africa, will invest $300m (about N92bn at N305.7/$ official exchange rate as of Thursday) in sugar production and refining. Source Punch Read More
Shoprite opens centres for local products – Shoprite Nigeria has commenced a made-in-Nigeria campaign by dedicating some departments of its 24 outlets nationwide to locally produced products. Source Punch Read More
NASCON promises better future as shareholders get N1.85b dividend – NASCON Allied Industries Plc would be making new investments in its major lines of operations to improve overall efficiency and market share in continuation of ongoing efforts to ensure long-term growth and returns to shareholders. SourceThe Nation Read More
GBfoods, Helios collaborate on Pan-African food – GBfoods, multinational food company with its headquarters in Barcelona, and Helios Investment Partners, a premier Africa-focused private investment firm, have partnered to create one of Africa's largest fast-moving consumer goods firms. Source Punch Read More
Golden Guinea Brewery Gets $10m Life Line from NEXIM – The moribund Golden Guinea Brewery Umuahia is set to bounce back after 16 years of inactivity following a lifeline of $10 million it obtained from the Nigeria Export and Import Bank (NEXIM). Source Thisday Read More
ExxonMobil Suspends Workers over Dec 2016 Violent Protests – Mobil Producing Nigeria Unlimited, an affiliate of ExxonMobil, has suspended some workers who allegedly threatened the lives of other staff and damaged the company's property in the December 16, 2016 protest. Source Thisday Read More
UBA Introduces Mobile Banking Solution – In line with its determination to dominate Africa's mobile banking space with the introduction of cutting edge technology-driven products and services, United Bank for Africa (UBA) Group has introduced a full-fledged banking platform, tagged 'UBA Magic Banking' which is enabled by dialling *919# within Nigeria. Source Thisday Read More
Airtel, SOLO, Renmoney Offer Low-cost Smartphones to Nigerians – Airtel Nigeria, SOLO and RenMoney, have announced a joint partnership deal to offer telecoms consumers across the country an opportunity to own premium, quality smartphones for as low as N4,150, which is as good as free of charge. Source Thisday Read More
Fidelity Bank pays N4.1bn dividend – Shareholders of Fidelity Bank Plc have been rewarded with N4.056 billion representing 14 kobo per ordinary share as dividend in the bank for the financial year ended 31 December, 2016 upon approval at the bank's 29th annual general meeting held in Lagos yesterday. The dividend was unanimously approved by the shareholders at the meeting. Source Daily Trust Read More
Dairy firm shifts to Nigeria after Europe ban – After it suffered 25 per cent loss in revenue in the first quarter of 2017, Seklam for Dairy Industries, a subsidiary of Al Mansour Group, is exploring a new market in Nigeria this year to sell its dairy products. Source New Telegraph Read More
Air Peace gets IOSA certification, enters codeshare pact – Leading local carrier in Nigeria, Air Peace, has been listed on the registry of the International Air Transport Association's Operational Safety Audit (IOSA) after successful completion of its safety audit and found compliant with global standards. Source Guardian Read More
NAIRAMETRICS POLITICS
2017 Budget delay: FG to run on 25% of recurrent provisions – The Senate yesterday said the 2017 Appropriation Bill would be laid for deliberation and passage next  Tuesday. Source vanguard Read More
APC targets N1.2bn monthly from members – The All Progressives Congress is putting finishing touches to plans to raise an average of N1.2bn monthly from its 12 million registered members.  Source Punch Read More
River Niger Dredging: Jonathan paid N34 billion, but it's being executed by Buhari for N100 million – Amaechi – The Minister of Transportation, Rotimi Amaechi, on Thursday accused former President Goodluck Jonathan of wasting N34 billion on the dredging of the River Niger. Source Premium Times Read More
Airtel earmarks a total interim dividend of $56 million for shareholders
Airtel Nigeria Plc has announced the payment of a total $56,372,272.56 as an interim dividend to shareholders.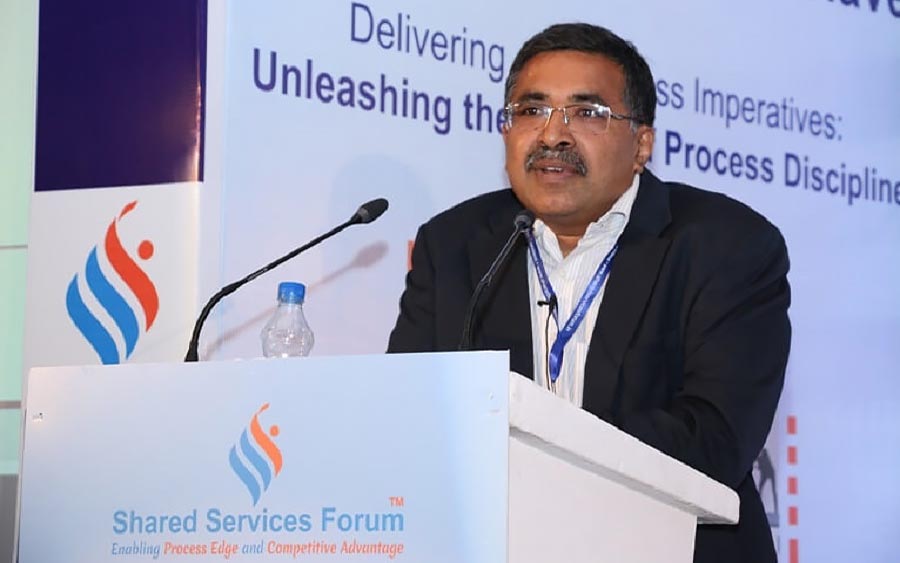 Airtel Nigeria Plc, a pan-African provider of telecommunications and mobile money services, has announced the payment of a total $56,372,272.56 as an interim dividend to shareholders.
This information is contained in a notification which was signed by the Company's Secretary, Simon O'Hara, and sent to the floor of the Nigerian Stock Exchange today.
The notification partly reads:
"Airtel Africa plc ("Airtel Africa", or the "Company"), a leading pan-African provider of telecommunications and mobile money services, with a presence in 14 countries across Africa, today announces that the Board has confirmed an interim dividend of US1.5c (one and half cents of the US dollar) per ordinary share which will be paid on or before December 11, 2020."
Areas of interest
The Interim dividend of US$0.015 per share will be paid for all the outstanding 3,758,151,504 ordinary shares of the company owned by the shareholders of the leading telecommunications company. This gives a total interim dividend of $56,372,272.56, to be distributed to the shareholders of the company.
The Interim dividend will be paid in U.S. Dollars, although Airtel Africa offers their shareholders the opportunity to elect to receive their dividend payments in Pounds Sterling or Naira via Currency Elections.
To enable Airtel's Registrar prepare for the payment of interim dividend, the Register of Shareholders will be closed on 13th November, 2020.
The interim dividend will be paid electronically to shareholders whose names appear on the Register of Members as at 13th November 2020, on or before December 11, 2020.
Details regarding the default currency and options on currency election for the dividend, and the currency exchange rates that will be applicable in the determination of the Half Year 2020-21 interim dividend payment to any shareholders that qualify for and have been elected to receive the Half Year 2020-21 interim dividend payment in Pounds Sterling or Naira, will be issued in due course.
US military rescue American hostage in Northern Nigeria
The US military has successfully rescued an American hostage from armed men in the northern part of Nigeria.
The United States Military has announced that it successfully conducted a rescue operation in Northern Nigeria, where an American citizen, Philip Walton, aged 27, was "recovered" from armed men in the region.
This was disclosed in a statement issued by the Pentagon and reported by American news sources on Saturday.
"U.S. forces have conducted a hostage rescue operation in northern Nigeria "to recover an American citizen held hostage by a group of armed men. This American citizen is safe" and "no U.S military personnel were injured during the operation," NBC News said.
Big win for our very elite U.S. Special Forces today. Details to follow!

— Donald J. Trump (@realDonaldTrump) October 31, 2020
Fox News reported that it was the US Navy Seal team 6 that conducted the raid and nobody was injured in the exercise.
"U.S. forces conducted a hostage rescue operation during the early hours of 31 October in Northern Nigeria to recover an American citizen held hostage by a group of armed men," Jonathan Hoffman,  Pentagon spokesman said.
"We delivered on that commitment late last night in Nigeria, where some of our bravest and most skilled warriors rescued a U.S. citizen after a group of armed men took him hostage across the border in Niger," Pompeo, US Secretary of State said.
We thank the Government of Nigeria for its partnership and support of this mission. pic.twitter.com/qieeRcEax2

— U.S. Mission Nigeria (@USinNigeria) October 31, 2020
There has been no official response from the Nigerian Army yet.
More details later…
N30,000 Survival Fund: First batch of beneficiaries are receiving grants — FG
The first batch of beneficiaries of the Federal Government's N30,000 artisans grants have started receiving their grants.
Beneficiaries in the first batch of the Federal Government's N30,000 artisans' grant have started receiving their grants.
This was disclosed by the Presidency via the FG's Twitter handle on Saturday.
READ: FG disburses N349.5m in Conditional Cash transfer to poor households in Kaduna 
It tweeted, "The first batch of beneficiaries of the N30,000 artisans grant, a component of @NigeriaGov's @SurvivalFund_ng, have started receiving their grants.
"Eligible beneficiaries are artisans and self-employed individuals. Each State will have 9,000 beneficiaries."
READ: AfDB approves $5 million for entrepreneurs under Tony Elumelu Foundation 
UPDATE: The first batch of beneficiaries of the N30,000 artisans grant, a component of @NigeriaGov's @SurvivalFund_ng, have started receiving their grants. Eligible beneficiaries are artisans and self-employed individuals. Each State will have 9,000 beneficiaries.

— Presidency Nigeria (@NGRPresident) October 31, 2020
Details soon …