It's Official: CBN Floats The Naira, The Implications For You And I
The Central Bank Governor has just announced a full float of the Naira in a press conference in Abuja. The CBN Governor informed a stunned audience that the exchange rate will be market determined and that the CBN will also participate in the market occasionally. The CBN also maintained that the 41 items banned last year for access to forex for imports remained banned. The CBN has also appointed primary dealers for the first time which is expected to help boost FX liquidity in the market.
In a remarkable turn on events for a CBN Governor and Government that have for months held tightly to an artificial exchange rate, the CBN Governor also revealed that we will be operating a single market suggesting that we will no longer have two windows.
The CBN also introduced a two way quote which basically means that the market will act like the stock market where buyers and sellers will state price and quantity they are willing to sell.
The CBN Governor also confirmed that all the "pent-up" demand awaiting to be filled (for example airlines looking to repatriate their dollars out of Nigeria) will be met at the interbank market but advised caution for buyers looking to front load orders. In what was quite a remarkable press conference, he clearly stated that the CBN has enough reserves to meet demand and is willing to put its reserves on the line.
The market will also include financial products such as futures where businesses who need dollars in the near distant future can now hedge by buying at a price today but get the dollars delivered when they actually need it.
Implications
As per the new price of the Naira, the CBN Governor mentioned that the price will be known when the market opens officially on Monday.
The implication of this could be wide-ranging and we will know more as more details emerge after the press briefing. However, we can only but conclude that the end of the black market is near as anyone and everyone can now buy dollars at any bank or with authorized dealers at a price that is market determined.
Nairametrics had reported severally that the black market rates might drop if the CBN announces a float as investors and businesses who refused to import dollars into Nigeria can not bring in their forex at a price they believe is market determined. This might take some time at the worst but we believe the market will be flooded with liquidity in due course. Indeed we anticipate some volatility as the market takes shape and tracks how liquid the market will be.
In other countries where a full float was launched, the value of the currency of the home country did plummet woefully before it found its level. However, the rates between the interbank market and the parallel market did narrow which we expect will also replicate in Nigeria.
The CBN Governor did not dwell on the controls currently in place such as limits to withdrawals of dollars from your bank domiciliary accounts or spending limits when abroad. However, we believe these limits will be removed in due time as the market becomes more liquid.
The CBN in its recently released policy details also revealed that the BDC's will not be able to buy dollars from the interbank marker essentially throwing them under the bus.
What this also means is that if you own cash dollars then you have a choice of either depositing it in a bank or selling to Bureaux De Change (BDCs). If you want to buy without filling in all the requirements banks may ask you for such as your passport, then it's probably the BDC you want to go to.
Bureaux De Change is officially a cash and carry market where major transactions can no longer take place. The incentives for banks to round trip and sell to BDCs is effectively removed since the interbank is market driven and more liquid.
The CBN also said applicable exchange rate for the purpose of import duty payments shall be the daily inter-bank FX closing rate as published on the CBN website. This means import duties will now be paid based on the closing exchange rate for the day at the interbank market. These rates can be obtained at the website of the FMDQ.
Transactions involving purchases of things like airline tickets, visa renewals, master card/visa transactions for online purchases abroad, school fees, medical tourism etc. will also now be paid using the interbank rate at the close of business every day.
So essentially, the price you pay for tickets, visas etc. can vary from day to day depending on the exchange rate for that particular day (except the CBN agrees with the merchant to fix a spot price).
The CBN folks, will no longer determine how much you pay for FX. That power is now in the hands of the market.
Even if the parallel market still exist, the interbank market will at worst mirror that price eliminating a price disparity that allows arbitrage to thrive.
This article further explains this policy in clearer details. Highlights of the press briefing and full guidelines of the policy below;
Key highlights of the press briefing.
Market moving to single market through interbank via a Reuters / FMDQ order matching system with 10 primary dealers (2 way quote mechanism) and other secondary dealers
Primary dealers will operate the interbank market. CBN may intervene from time to time
Proceeds of FDI shall be purchased by authorised dealers at the daily interbank rates
Non-oil exporters are allowed unfettered access to export proceeds via the interbank rates
41 items formerly constrained by CBN will still not be eligible for trade on interbank
To enhance liquidity, CBN may offer long dated 6 – 12 months forwards to authorised dealers. Forwards must be traded backed with no authorised spreads
New product : Now authorized NGN futures on the FMDQ OTC – which will allow non-standardised amounts, no fixed dates or tenors. Will allow businesses to hedge. Futures will be NGN settled.
CBN says they have enough liquidity to play in the market (it surpasses pent-up demand)
Detailed Guidelines to be released
The new guidelines for FX dealers and market structure will be circulated after the meeting.
Selected primary dealers will be notified by the 17th of June. Primary dealers must be able to trade sizes of at least $10m
Interbank trading will start on Monday the 20th of June
Tenors / rates on NGN futures will be announced on 27th of June
Download the Policy 
Lagos to open churches, mosques from June 19, limits gatherings to 40% capacity
Religious bodies to open at a maximum of 40% of their capacity and we'll be working with them as being expected by the Lagos State Safety Commission.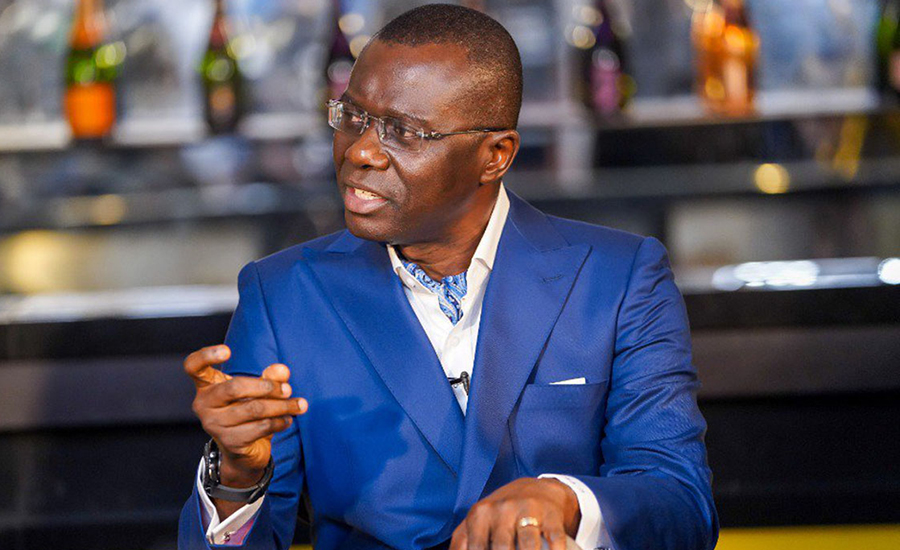 Lagos State government says religious gatherings would be allowed to reopen on June 21, 2020. This was disclosed by the State Governor, Babajide Sanwo-Olu on Thursday during a press briefing at Government House, Marina.
According to the Governor, mosques are to reopen from June 19 while churches are to begin services from June 21 and only Friday and Sunday services should be held for now, as other regular services, including night vigils, must be put on hold.
He said, "There will now be restricted openings of religious houses based on compliance that we have seen and reviewed with the Safety Commission.
"From 14 days time, precisely on the 19th of June for our Muslim worshippers and from the 21st of June for our Christian worshippers, we will be allowing all of our religious bodies to open at a maximum of 40% of their capacity and we'll be working with them as being expected by the Lagos State Safety Commission.
"But we know that these places of worship have different sizes but even if your 40% capacity is really so large, you cannot have beyond 500 worshippers at once, and keeping that maximum 40% capacity is really important.
"We will be encouraging people to have more than one service and ensure that they keep their premises clean, disinfect before another round of worship can take place.
"We will also be advising that there should only be mandatory Fridays and Sunday services. All other night vigils and services must be put on hold for now until we review our current situation.
Sanwo-Olu added that the state will also be advising that persons below the age of 15 because of how well they walk around should be excused from the places of worship and citizens that are above the age of 65 should not be allowed into these places of worship.
FG may lift ban on interstate movement on June 21
Interstate movement may resume on June 21.
The Federal Government may lift the ban placed on interstate movements on June 21, 2020.
This was disclosed by special adviser to President Muhammadu Buhari on new media, Bashir Ahmad on Thursday via his Twitter handle.
He stated, "Interstate movement may resume on June 21, the National Coordinator of the Presidential Task Force on COVID-19, Dr Dani Aliyu, gave the hint recently, as domestic flights expected to resume on June 21."
READ ALSO: U.S dollar gains, America sanctions Chinese Airlines from flying into the U.S.
Interstate movement may resume on June 21, the National Coordinator of the Presidential Task Force on COVID-19, Dr. Sani Aliyu, gave the hint recently, as domestic flights expected to also resume on June 21.

— Bashir Ahmad (@BashirAhmaad) June 4, 2020
Meanwhile, the FG last Monday, June 1, 2020, announced a cautious advance into the second phase of the national response to COVID-19. As part of the measure in the new phase, the FG has announced the full reopening of the financial sector.
This was announced by the national coordinator of the presidential task force on COVID-19, Dr Aliyu Sani. He said that the banks will now be allowed to operate at normal working hours five days a week as against the restricted time of 2 or 3 pm that was announced during the first phase of the easing of lockdown.
READ ALSO: Osinbajo sets up committee on reopening of Nigerian economy, suspends loan deductions for states
The Presidential Task Force also gave the green light to hotels to reopen but must do so based on the guidelines rolled out by the National Centre for Disease Control (NCDC). They are to maintain non-pharmaceuticals intervention. However, gyms, cinemas, parks, nightclubs and bars are to still remain closed until further evaluation.
The restaurants, other than those in hotels must remain closed to eat-ins but are allowed to prioritize and continue to practice the takeaway measure that has been in place since the first phase.
The conundrum in the retail pricing of PMS
Considering the landing cost of petrol is largely influenced by the prices of crude oil in the international market, we think prospects of continued recovery in crude oil prices is likely to put upward pressure on the cost of importing petrol.
The decision of the Petroleum Products Pricing Regulatory Agency (PPPRA) to reduce the pump price of Premium Motor Spirit (PMS), also known as petrol, to N121.50 per litre from N123.50 per litre has been met with stiff resistance from oil marketing companies (OMCs). The Independent Petroleum Marketers Association of Nigeria (IPMAN) have also stated that it impossible for its members to sell petrol at the new price floor of N121.5 per litre.
We recall that on 18 March 2020, the Federal Government (FG) reduced the retail price of Premium Motor Spirit (PMS) by c.14% to N125/litre from N145/litre, following the global pandemic which led to an unprecedented decline in oil prices and by extension a reduction in the landing cost of petrol. Subsequently, the FG announced a further reduction to N123.50 which took effect on April 1, 2020. Earlier this month, the FG directed a reduction in the pump price of Premium Motor Spirit (PMS) for the third time to N121.50 per litre. We note that the adjustments in the retail price is in line with the directive from PPPRA on a monthly review of the pump price, depending on prevailing market realities.
READ MORE: The good, bad and ugly of low oil prices for Nigeria
In our view, considering the landing cost of petrol is largely influenced by the prices of crude oil in the international market, we think prospects of continued recovery in crude oil prices is likely to put upward pressure on the cost of importing petrol. With the gradual relaxation of lockdown measures by countries who are starting to reopen their economies alongside the historic production cuts of OPEC+ which took effect last month (a 9.7mb/d oil production cut for May and June), we think the risks to oil prices are tilted to the upside in the near term.
Since hitting a two-decade low of US$19.33 on 21 April when the retail price of petrol was pegged at N123.50, brent crude prices have gained c.105% to close at US$39.54 on 3 June. Against this backdrop, we expect that the retail price of petrol should rather be adjusted upwards to reflect current market realities. The current situation appears no different from historical trends where the FG becomes reluctant to effect an upward adjustment in the retail price of petrol during periods of rising crude prices. This has often resulted in the renewed payments of the age-long fuel subsidy. We also think oil marketing companies (OMCs) who have only recently begun to import petrol alongside the Nigerian National Petroleum Corporation (NNPC) due to more favourable pricing could halt importation once again if domestic retail prices become unfavourable.
Explore Advanced Financial Calculators on Nairametrics
---
CSL Stockbrokers Limited, Lagos (CSLS) is a wholly-owned subsidiary of FCMB Group Plc and is regulated by the Securities and Exchange Commission, Nigeria. CSLS is a member of the Nigerian Stock Exchange.