Here Is What The Owners Of Multichoice Had to Say About Netflix
The impact of Netflix expansion across the continent is expected to be huge at least from the point of view of analysts and observers. Local competitors in Africa share a somewhat different view and are upbeat about the impact it might have on their business.  Reuters reports that Naspers, the largest listed company in Africa, said it was not worried about Netflix's arrival in South Africa, adding it believed the market for video on demand was large enough to accommodate more players. Here is what their spokesperson Richard Boorman, said as reported by Reuters;
"It's good news that we have another major player in the market who'll generate additional interest in internet TV,"
Naspers is the owners of Multichoice DSTV and is a global platform operator with principal operations in internet services, especially ecommerce (i.e. classifieds, online retail, marketplaces, online comparison shopping, payments and online services); Video Entertainment (direct-to-home satellite services, digital terrestrial television services and online services) and print media.
Naspers last August launched its own on demand pay tv called Showmax which also streams movies, series and TV shows via the internet in exchange for subscriptions. It is a similar model used by Netflix. Naspers share price was down (3.95%) whilst Netflix gained 9% on Wednesday. Naspers is worth about 856 billion rand ($53 billion) compared to Netflix market cap of $50.2 billion.
Just In: Nigeria received $5.85 billion capital inflows in Q1 2020 –NBS
Nigeria received $5.85 billion capital importation (inflows) in the first quarter (Q1) of 2020, compared to $8.51 billion in Q1 2019.
Nigeria received $5.85 billion capital importation (inflows) in the first quarter (Q1) of 2020, as against $8.51 billion in Q1 2019. This is according to the latest capital importation report released by the National Bureau of Statistics (NBS).
According to the NBS, the $5.85 billion worth of capital importation in Q1 2020 represents an increase of 53.97% when compared to how much was received in Q4 2019.
However, when compared to the corresponding first quarter period of 2019, the figure indicates a 31.19% decline.
Capital Inflow by type
Portfolio investment ($4.31 billion) accounted for 73.61% of the total capital importation, followed by other investments ($1.33 billion), which accounted for 22.73%, and Foreign Direct Investment ($214.3 million), which accounted for 3.66% of total capital importation.
More details shortly…
Naira set for recovery as ABCON issues guideline to members on forex sales resumption
It is obvious that the CBN has come to realize that BDC operators can be the difference between naira recovery and depreciation during volatile times.
The Central Bank of Nigeria (CBN) and the Association of Bureau De Change Operators of Nigeria (ABCON) have finalized arrangements for the resumption of forex sales to Bureau De Change operators (BDCs).
Following this finalisation, the more than 5,000 BDCs spread across the country are now expected to help curb the downward spiral of the naira, thereby checking the activities of foreign currency speculators.
Recall that the naira has recently been facing major challenges, no thanks to the COVID-19 pandemic. Unfortunately, currency speculators took advantage of the situation by making spurious demand for dollars with the hopes of making good returns from the rising gaps between official and parallel market rates.
Meanwhile, Governor Godwin Emefiele of the CBN and ABCON President, Aminu Gwadabe, have repeatedly spoken against the illicit business of currency speculators and the dangers they pose to the economy and naira's stability. They have also warned the speculators about the looming danger for their trade if they refuse to retrace their steps; they Could incur losses estimated at over N10 billion in the next few months, especially now that the CBN is enabling BDCs' full return to the forex market after nearly six weeks of inactivity.
(READ MORE: Devaluation's drum beats louder)
Governor Emefiele had also appealed to industrialists who patronize the parallel market to stop such practices in the interest of the economy and for the sustainability of their businesses. Failure to do this might result in them incurring the same huge losses as currency speculators.
Both Emefiele and Gwadabe have extensive experience in the market, enough to predict what follows after every major crisis. During the 2016 currency crisis, the market got a major relief after the BDCs began getting dollar allocations from the CBN. That same scenario will soon play out as the BDCs countdown to resumption.
In the meantime, it is obvious that the CBN has come to realize that BDC operators can be the difference between naira recovery and depreciation during volatile times. This is especially true now that the local currency has come under intense pressure, driven mainly by speculative demand for the dollar.
Note that the BDCs are essentially operators who help to get dollars across to the end-users, no matter where they are. The BDC operators have, for decades, proven their relevance in stabilizing the naira. While commenting on the recent moves by the apex bank to resume dollar sales to the BDCs, Gwadabe said:
"The CBN's planned lifting of moratorium on dollar sales to BDCs, reopening of the airports for air travels as well as global ease on restriction of movement are positive indications that dollar flows to the economy will soon improve.
"The naira has been exchanging at N461 to a dollar at the parallel market but will be upbeat once dollar sales to BDCs commence. The return of over 5,000 BDCs to the forex market will add great strength to the Naira and lead to major capital losses for forex speculators. It happened in 2016 and it will happen again in 2020. The return of the BDCs will immediately boost naira's recovery and put the enemies of the economy to shame. We are committed to the CBN's exchange rate stability and will take all necessary steps within set rules and regulations to keep the naira stable."
(READ MORE: Naira depreciates at I&E window, forex turnover up by over 117%)
Moving on, the CBN said it has taken steps to address the risks facing the naira. Asides other positive developments in the global economy (including oil price recovery thanks to OPEC+ output cuts and IMF's $3.4 billion emergency funding to Nigeria), the CBN believes its measures will enable a rapid recovery for the local currency. Emefiele explained:
"CBN has also officially reviewed the naira exchange rate to N380 to a dollar. Aside devaluing the naira, the apex bank also adopted a unified exchange rate, and pushed the official rate of the naira to N376 to dollar for International Money Transfer Operators rate to banks; N377 to dollar for banks' dollar sale to CBN and pegged CBN's dollar sales to banks at N378, all aimed at attracting Foreign Portfolio Investment and strengthening the local currency. The BDC operators are expected to buy dollar from the CBN at N378 per dollar."
For Gwadabe, the naira rate review and the CBN's assurance to foreign investors on the easy repatriation of their funds from Nigeria, are positive indicators for naira's continued recovery.
(READ MORE: Why the naira is falling)
He also noted that ABCON is reopening guidelines to all its members nationwide included on-boarding of the queuing crowd ticketing management application, known as ABCON 360°QSM portal, by all members. So far, over 80 percent of members registered nationwide.
He also disclosed that they updated all regulatory obligations during the lockdown, such as fumigation of members' offices/markets, and distribution of second phase of face mask nationwide to our members. They also made provision for wash hand basins and sanitizers at distributions centres, even as members will explore school fees, mortgage, and subscription payments as part of their allowable scope post-COVID-19.
Brent crude surges pass $36, as major oil producers stick to their pledge on oil output cut
Note that crude oil prices are still down by 45% since the beginning of 2020, a situation that had forced oil-dependent Nigeria to revise/readjust her 2020 national budget, as Nairametrics reported.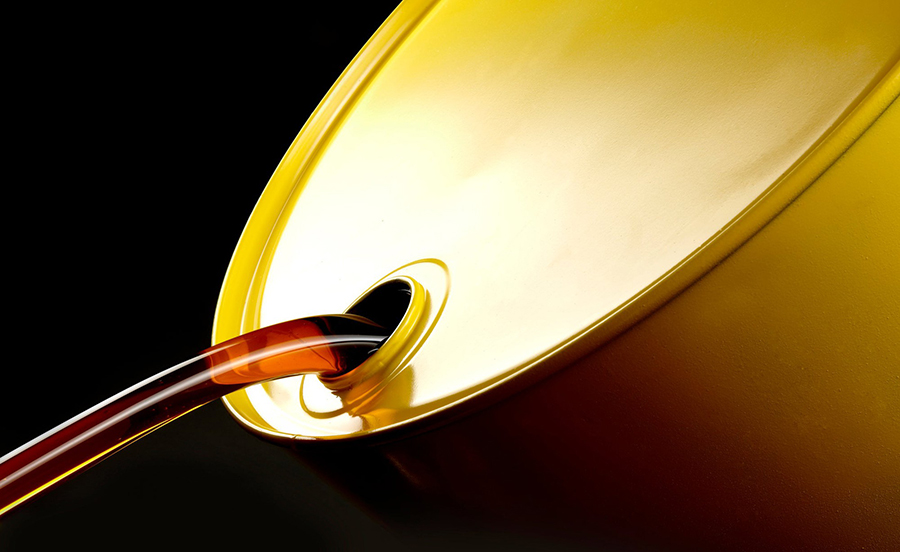 Brent crude gained on Tuesday's London trading session, upon clear signs that major oil producers are sticking to commitments to reduce crude supply, even as more automobiles get back on the road following the lifting of COVID-19 lockdowns around the world.
Brent crude futures gained about 0.7%, to trade at $36.25, 6.50 am Nigerian time adding to a 1.1% gain on Monday in thin holiday trading. Commenting on this, Will Sungchil Yun, a commodities analyst at VI Investment Corp., said the following to Bloomberg news from Seoul:
"The market is starting to witness the effect of output cuts along with a reduction in inventories, while the global economy is on its path to recovery. Still, there's caution with the absence of a cure for the pandemic as well as the possibility of a second wave of infections." 
The energy market's bullish run was boosted by comments from Russia which reported that its oil output had nearly plunged to its target of 8.5 million barrels per day for May and June. Daniel Hynes, a senior commodity strategist at Australia and New Zealand Banking Group, told CNBC that "there's definitely a feeling those cuts have come through as well as you could expect. "With economies restarting, the focus definitely is on the improvement in the fundamentals, rather than what seemed like a complete collapse in demand only a few weeks ago."
Meanwhile, Russia's energy minister, Alexander Novak, explained that a surge in fuel demand should help reduce the present global surplus of around 7-12 million barrels per day by June or July. 
Early next month, OPEC+ members are expected to meet to discuss whether to maintain their supply cuts which are intended at shoring prices. Note that crude oil prices are still down by 45% since the beginning of 2020, a situation that had forced oil-dependent Nigeria to revise/readjust her 2020 national budget, as Nairametrics reported.