FBN Holdings Launches FBNQuest To Unify Its Asset Management and Merchant Banking Business
The Investment Banking and Asset Management business of FBN Holdings Plc has unveiled a new identity for the group, FBNQuest.
FBNQuest will include FBN Merchant Bank Limited, FBN Capital Limited, FBN Securities Limited, FBN Capital Asset Management Limited, FBN Trustees Limited, FBN Funds Limited and FBN Capital Partners Limited as they will now operate under one brand identity. The new brand identity does not alter the existing ownership and governance structures of all the companies within the group.
Speaking on the change, Kayode Akinkugbe, MD/CEO of FBN Capital stated, "As we prepare to commence Merchant Banking services on the 2nd of November 2015, this evolution to one brand is important for the alignment of our business and brand strategy. The unification of all these subsidiaries under a single identity, FBNQuest, allows us to offer our broad range of services to our clients in a simplified way. It also conveys a more unified company ethos and vision that seeks to create value-driven connections with clients and build lasting relationships.
We aim to be the leading Merchant Bank and Asset Manager in Africa, a trusted and inspirational partner, with deep local roots and global insights. This client-centric approach allows us to provide services more efficiently and effectively."
Although Nigeria remains predominantly a commercial and corporate banking market, there is a growing need for merchant banking and asset management services as the conduit between the bank and capital markets. The group's competitive positioning is enhanced by a strong track record of delivery, a stronger balance sheet, access to a wider universe of funding sources to enable the creation of value for clients, as well as the opportunity to generate incremental revenue from new product lines which will ultimately result in increased stakeholder value" she further stated.
According to the Group CEO, FBN Holdings Plc Mallam Bello Maccido, "The name 'FBNQuest' is an acknowledgement of the 120-year old pioneering spirit of the group, and is a symbol of the journey of discovery we embark upon with clients to find new solutions in innovative ways. It represents our commitment to drawing on the strengths of our past in order to understand today's realities and seek out innovative solutions for tomorrow.
FBNQuest is the Merchant Banking and Asset Management business of FBN Holdings Plc
JAPAULGOLD, STERLNBANK surge, GUINNESS plunges  
The All-Share Index decreased by -0.29% to close at 38,601.83 from 38,712.55 index points.
The Nigerian Stock Exchange market made another bearish run at the end of the trading session. The All-Share Index decreased by -0.29% to close at 38,601.83 from 38,712.55 index points.
The Nigerian Stock Exchange market value currently stands at NGN 20.26Tr. Its Year-to-Date (YTD) returns currently stands at -4.14%.
The market closed beneath expectation as JAPAULGOLD led 15 Gainers, and GUINNESS topped the chart of 18 Losers with a noticeable bearish movement by the NSE ASI.
Top gainers
JAPAULGOLD up +8.70% to close at N0.75
NAHCO up +7.39% to close at N 2.18
STERLNBANK up +7.14% to close at N1.80
STANBIC up +5.75% to close at N46.00
CHAMS up +5.00% to close at N0.21
Top losers
GUINNESS down -9.91% to close at N24.10
TRIPPLEG down -9.72% to close at N0.65
NCR down -9.68% to close at N2.52
CHAMPION down -9.09% to close at N2.00
JAIZBANK down -7.69% to close at N0.60
Outlook
Analysts' predictions of a recovery in the market were halted by another bearish trend at the end of the trading session on Tuesday, though there is strong optimism that a recovery from the financial and consumer sectors will push the NSE-ASI back to profit.
Nairametrics advises cautious participation in the stock market in this era of growing uncertainties.
Here is the exciting 2021 list of the richest football clubs in the world  
Here's Forbes 2021 list of the most valuable clubs in the world.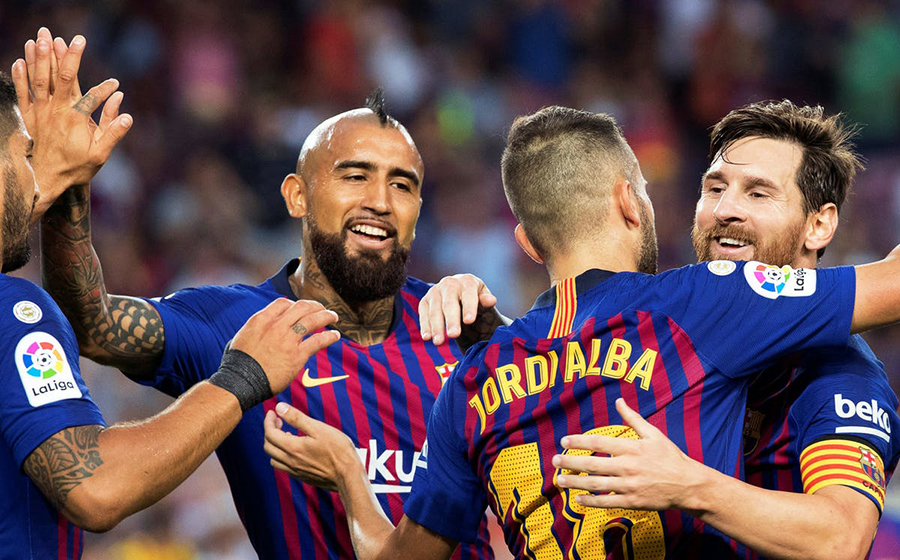 Billionaires are fond of investing in sports franchises. This is because there is a lot of money in it and the income stream is pretty consistent. Authoritative wealth watch magazine, Forbes yesterday released its official list of the most valuable clubs in the world.
It also gave a summary of the business side of the football world which we found quite interesting.
Nairametrics did a thorough review of the list and highlighted the parts which we believe will resonate well with our readers. Let's get to it!
Top 10 richest clubs in 2021 by value 
---
Tottenham (2.3bn) 
Tottenham hotspur comes in at the 10th position with a valuation of $2.3bn. The English club is owned by Joseph Lewis and Daniel Levy. They generated $494m last year.
---
PSG (2.5bn) 
Paris St Germaine comes in at 9th position with a valuation of $2.5bn. The French league 1 giants generated more money than arsenal last year. They generated $599m. PSG is owned by an investment group, Qatar Sports Investments.
---
Arsenal (2.8bn) 
Arsenal football club, another London side club comes in at 8th position with a valuation of $2.8bn. The club is solely owned by Stan Kroenke, an American Businessman who invests in sports and media. Arsenal generated $430m in 2020 making it the 8th most valuable club.
---
Chelsea (3.2bn) 
Chelsea football club comes in 7th on the list with a valuation of $3.2bn. The London side club has retained its longstanding owner Roman Abramovich, a Russian Oligarch. Chelsea generated $520m last year.
---
Manchester City (4bn) 
Manchester City, an English club with a long history of billionaire owners comes in at 6th position. The very successful English club generated total revenue of $609m last year. The club is valued at $4bn and is owned by Sheikh Mansour bin Zayed Al Nahyan.
---
Liverpool (4.1bn) 
Liverpool comes in 5th at a $4.1bn valuation. The English club is the second wealthiest in England with a generated revenue of $619m. The club is owned by a joint partnership between Billionaire, John Henry and Tom Werner.
---
Manchester United (4.2bn) 
Manchester United is the wealthiest English club on the list. The club is valued at $4.2bn, taking up the 4th position on the list. The club has been owned by a Jewish business family, the Glaziers for years. They are the largest shareholders and practically own the club. They generated $643m last year.
---
Bayern Munchen (4.215bn)
Bayern Munchen comes in at the third position with a value of $4.215bn. The German giants have bossed the German league for years. They generated $703m last year, coming in at the 3rd position.
---
Real Madrid (4.75bn)
Real Madrid Fc comes in at the second position. The football club which had previously dominated this list was edged out by bitter rivals, Barcelona. Real Madrid is valued at $4.75bn and the club is also owned by the club members. Real Madrid generated $729m, the same amount of revenue as Barcelona last year.
---
FC Barcelona (4.76bn) 
Fc Barcelona is the most valuable football club in 2021 with a market value of $4.7bn. The club sits gallantly in the first position.
The Spanish giants generated a massive $792m in revenue last year and succeeded in holding on to their key player Lionel Messi. They also edged out Real Madrid and Man Utd who have dominated this list for 16 years. FC Barcelona is owned by the club supporters. It has no major shareholder or billionaire financier. The club has over 160,000 members forming its governing body.
---
What you should know 
6 of the 10 richest clubs in the world are owned by billionaires; the rest are owned by club members and an investment group.
In the last 16 years, the world's richest football clubs list has been topped by only two clubs – Real Madrid and Manchester United.
Football clubs generate revenues through advertisements, sponsorship deals, jersey deals and ticket sales. These are the 4 major revenue streams of a football club.
The top 3 teams on the list – Fc Barcelona, Real Madrid and Bayern Munchen generated a combined revenue of $2.3bn in 2020.
Nairametrics | Company Earnings
Access our Live Feed portal for the latest company earnings as they drop.