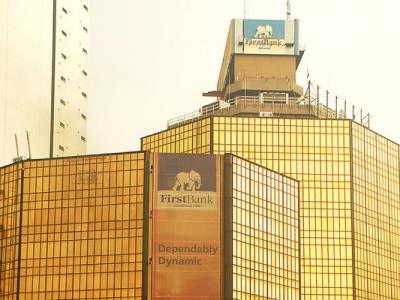 FBN holdings (FBNH) share price has plummeted by 40% in the last one year as the tier 1 bank stocks continue to experience huge volatility. As one of the most liquid banks in the stocks investors have entered and exited this stock in a sort of revolving door fashion. The share price this month hit a milestone as it broke the N9 barrier falling below N9 for the first time since it began a free fall in October. It clawed back up to N9 on Wednesday after remaining below for about two days.
Despite this, many still feel the share price is undervalued and the bank has now come out to explain why they think the share price will "rally in the near future". The Head of Finance Oyewale Ariyibi, was quoted in a Businessday article today as giving the following reasons.
1. New Pension Law– "With the passage of the amended Pension Reform Act of 2014, we expect there will be some upside in our stock price,"
2. Limits Rectified – PenCom, the pension industry regulator had over a year ago stopped PFAs from buying bank holdcos, which affected three banks – FBNH, FCMB and Stanbic – IBTC. Informed sources tell BusinessDay that PenCom took the decision because there was no Central Bank of Nigeria (CBN) framework for regulating the holdcos and they were not up to five years old, as stipulated in the Pension Reform Act 2004.This has now been rectified with the release of the official gazette of the Pension Reform Act 2014, which removed the five-year dividend declaration and payment requirement for stocks eligible for PFA funds.
News continues after this ad
---
3. Holdco Framework – The CBN has also released the final version of the regulatory framework for bank holdcos. "With the two pre-conditions now satisfied, all eyes are on PenCom to issue a circular lifting the prohibition to make it possible for PFAs to buy bank holdcos. This is very important, considering the attractive upside potential in FBNH and FCMB at the moment," investment firm Renaissance Capital, said in a November 01 note.
4. Target Date – The final restrictions by Pencom are expected to be removed by February 2015, according to Ariyibi.
This perhaps suggest we might be in for a rally after the elections which coincides with when the final restrictions are bound to be taken off. Some analyst also believe the Nigerian stock market will indeed rally by the second quarter of 2015.
What is Total Nigerian Pension Funds worth?
Nigeria's  Pension Fund is estimated at N4.574 trillion as at October with 592.5billion (12.95%) currently invested in stocks. PFA investments in shares of publicly listed equities are limited to about 25% of their portfolio, maximum of 5% of pension assets under management in any one corporate and maximum of 4.5% of the issued capital of any one corporate entity.