Raymond Dokpesi Just Made This Promise To DAAR Communications Shareholders
Shareholders Approve Bonus Issue
Some months back we reported here that DAAR Communications owners of AIT and Ray Power had proposed a 1 for 2 rights issue. It sounded like a mockery at the time I heard it considering that the shares of the company was basically worth 50 kobo or nothing to some people.
Anyway, better to get more shares of no current significant value than get nothing. The shareholders of the company has eventually approved the bonus issue and demanded that the company pay them cash dividend next year. But why propose bonus issue when the company hasn't provided any significant value in recent times?
Raymond Dokpesi's Message
An article from Thisday quoted him as saying
1. the bonus was proposed by the board following continued loyalty and commitment of shareholders to the company.
2. He said despite the challenges which the company experienced within the 2012 financial period, it was able to record a turnover of N4.2 billion as against the previous year's figure of N5.1 billion representing a decrease of 21 per cent.
3. He said following the federal government's directive that all publicly quoted entities adopt International Financial Reporting Standard by January 1, 2012, the company had fully complied with the directive. This, he noted, necessitated the restatement of certain previous year's transaction.
4. For instance, he said the 2011 restated profit after tax was N2.69 billion while the profit after tax for 2012 was now N0.273 billion.
5. He said: "Substantial part of these adjustments arise from the accounting treatment of the receipt during the year of the debt owed your company by the Federal Government for providing host broadcast facilities for the 2009 FIFA Under 17 a World Cup.
6. "By these results therefore, I am happy to report to you that your company has returned to profitability.
7. I irrevocably assure you that this trend would be sustained and you would be assured of better returns on your investment in the company in the subsequent years."
8. He said with the company's return to profitability, the management was now set to take advantage of opportunities in the operating environment.
9. According to him, "As we look into the future, we expect better operating environment given the government's commitment to the privatisation of the energy sector which constituted the greatest challenge to business growth.
10. We also believe that there would be relative stability in the macroeconomic policies of the government as well as concrete steps towards addressing the worrisome security challenges in the country."
11. The DAAR communications boss also expressed optimism that the digitalisation of the broadcast industry would be consciously executed such that the industry operators would derive maximum benefit from the migration.
As a shareholder, are you by any means impressed with any of these statements? Is the company operations run efficiently to warrant any of your investment? Is the shares of the stock liquid enough for you to enter and exit? Are the company's corporate governance policies anything to write home about? These are questions you should ask yourself before you ever think of investing.
OPEC crude oil production drops to its lowest in nearly 30 years
Crude oil production of OPEC+ members for June reduced by almost 2 million barrels.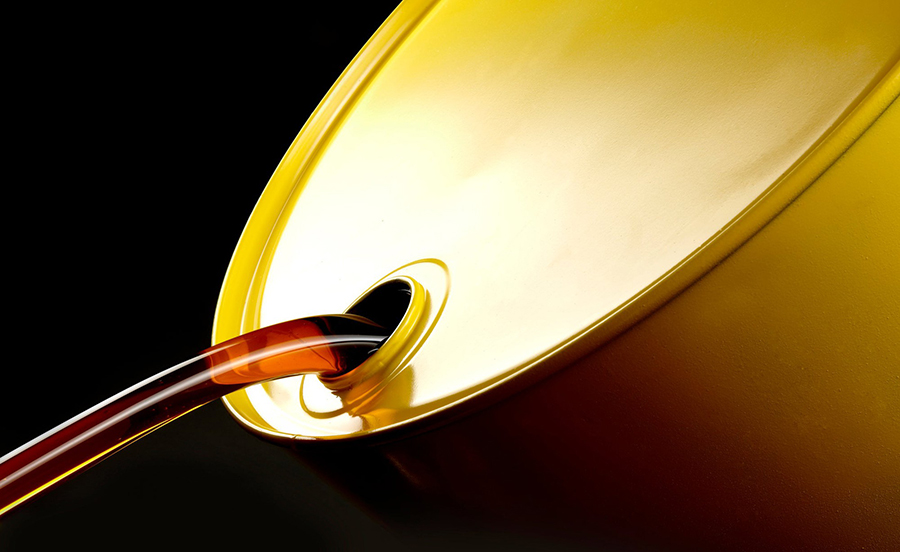 The over-performance by Saudi Arabia that has cut its crude oil production by 1 million barrels per day (more than mandated), has helped in reducing OPEC crude oil production to its lowest point in nearly 30 years, thus sending crude oil price soaring to about $42 support levels, and dampening growing concerns of COVID-19 resurgence.
In the month of July, a report from the International Energy Agency (IEA) showed a 108% compliance rate against 89% a month earlier.
Crude oil production of OPEC+ members for June reduced by almost 2 million barrels, compared to the month of May showing 33.4 million barrels per day. This agreement by major oil producers has helped in limiting oil production.
READ MORE: NNPC GMD says recent oil price surge is cosmetic, driven by sentiments
The report from International Energy Agency (IEA) said, "On the supply side, global oil production fell sharply in June to stand 13.7 million barrels per day below the April level. The compliance rate with the OPEC+ supply agreement was 108%."
Data from the report also shows that in the month of June, major oil producer, Russia fulfilled its quota for reducing oil production by 100%.
"This solid performance by the OPEC+ group has been supplemented by substantial market-driven cuts, mainly in the United States," the report added.
READ ALSO: Rising COVID-19 cases in world's biggest economy falter crude oil prices
Meanwhile, Edward Moya, senior market analyst at Oanda, in a note, said that Crude prices got a boost for the session, in part due to the "upbeat COVID-19 vaccine and treatment news" and a softer dollar, but U.S. benchmark prices remain "anchored below the $41 level and will likely struggle for any major moves" until after next week's OPEC+ Joint Ministerial Monitoring Committee meeting.
He added that, "The demand outlook risks warrant a discussion for OPEC+ to consider extending production cuts into August." 
COVID-19: WHO reverses itself based on new discovery about the virus
This admission is coming on the heels of criticisms from experts.
The World Health Organization (WHO) has provided an update on the modes of transmission of SARS-CoV-2, the virus that causes COVID-19, from infected people, based on new scientific evidence.
The WHO on Thursday, formally recognized that the coronavirus can be transmitted indoors by droplets in the air, marking a reversal for the United Nation's agency.
In a scientific brief, the WHO said that people who spend time in crowded places with poor ventilation are at risk of being infected by the coronavirus as the droplets circulate throughout the air in indoor gatherings.
This admission is coming on the heels of criticisms from experts who have been putting pressure on the UN health agency to update its description of the spread of the virus to include the possibility of airborne infections.
The WHO now admits that transmissions through aerosols, or tiny air droplets, could have been behind outbreaks of COVID-19 that have been reported in some closed environments such as restaurants, nightclubs, places of worship or places of work where people may be shouting, talking or singing.
Apart from refraining from having close contact with infected people and frequent hand-washing, the WHO pointed out that people should avoid crowded places, close-contact settings, and confined and enclosed spaces with poor ventilation.
However, the WHO still focuses more on the spread of the virus by larger droplets that are discharged through coughing, sneezing and singing or from contact with a contaminated surface.
The WHO in its statement said, "Respiratory droplet transmission can occur when a person is in close contact (within 1 metre) with an infected person who has respiratory symptoms (e.g. coughing or sneezing) or who is talking or singing; in these circumstances, respiratory droplets that include virus can reach the mouth, nose or eyes of a susceptible person and can result in infection."
It also revealed that based on what is currently known, the transmission of COVID-19 primarily occurs from people when they have symptoms and can also occur just before they develop symptoms when they are in close proximity to others for prolonged periods of time. While someone who never develops symptoms can also pass the virus to others, it is still not clear to what extent this occurs and more research is needed in this area.
The UN health agency had previously advised that the spread of the virus through the air is only common when people, mostly health care workers, were involved in medical procedures that produced aerosols, though a lot of evidence has surfaced suggesting that the virus can stay in the air for hours and infect a person when inhaled.
Nigerian bourse falls by 0.12% WoW despite gains from GTBank & Zenith
The NSE All-Share Index and Market Capitalization both depreciated by 0.12%.
The Nigerian All-Share Index and Market Capitalization both dropped by 0.12% to close the week at 24,306.36 and N12.680 trillion respectively.
Nigeria's bourse closed the week with a total turnover of 901.542 million shares worth N13.453 billion in 18,676 deals traded this week by investors on the floor of The Exchange. This is in contrast to a total of 961.833 million shares valued at N9.181 billion that exchanged hands last week in 20,058 deals.
The NSE All-Share Index and Market Capitalization both depreciated by 0.12% to close the week at 24,306.36 and N12.680 trillion respectively.
Explore Economic Research Data From Nairametrics on Nairalytics
The Financial Services industry (measured by volume) led the activity chart with 629.368 million shares valued at N5.186 billion traded in 9,887 deals; thus contributing 69.81% and 38.55% to the total equity turnover volume and value respectively. The ICT industry followed with 59.506 million shares worth N5.161 billion in 684 deals. The third place went to the Consumer Goods industry, with a turnover of 57.136 million shares worth N1.385 billion in 2,993 deals.
Trading in the top three equities namely; Guaranty Trust Bank Plc, Fidelity Bank Plc and Zenith Bank Plc (measured by volume) accounted for 293.678 million shares worth N4.042 billion in 4,334 deals, contributing 32.58% and 30.05% to the total equity turnover volume and value respectively.
25 equities appreciated in price during the week, higher than 13 equities in the previous week. 33 equities depreciated in price, lower than 59 equities in the previous week, while 105 equities remained unchanged, higher than 91 equities recorded in the previous week.
READ MORE: GTBank releases 2019 full year audited results
Top gainers
RED STAR EXPRESS PLC up 18.52% to close at N3.52.
P Z CUSSONS NIGERIA PLC up 15.38% to close at N4.50.
STERLING BANK PLC. up 13.04% to close at N1.30.
CORNERSTONE INSURANCE PLC up 10.00% to close at N0.55.
ZENITH BANK PLC up 9.51% to close at N16.70.
CHAMS PLC up 9.09% to close at N0.24.
NIGERIAN AVIATION HANDLING COMPANY PLC up 9.00% to close at N2.18.
GUARANTY TRUST BANK PLC. up 7.93% to close at N22.45.
FIDELITY BANK PLC up 7.19% to close at N1.79.
LAW UNION AND ROCK INS. PLC. up 7.00% to close at N1.07.
Top losers
CUSTODIAN INVESTMENT PLC down 10.91 to close at N4.90.
CONOIL PLC down 10.00 to close at N18.90.
BETA GLASS PLC. down 9.95 to close at N61.55.
MRS OIL NIGERIA PLC. down 9.78 to close at N12.45.
UNILEVER NIGERIA PLC. down 9.78 to close at N12.45.
LIVESTOCK FEEDS PLC. down 9.68 to close at N0.56.
AXAMANSARD INSURANCE PLC down 9.66% to close at N1.59.
BERGER PAINTS PLC down 9.63% to close at N6.10.
ARBICO PLC down 9.52% to close at N1.71.
UACN PROPERTY DEVELOPMENT COMPANY PLC down 9.09% to close at N0.90.
Outlook
The Nigerian bourse struggled on most reference levels all week, with the exception of most tier-1 banks, that put up a good show in terms of turnover and gains recorded for the week.
However, with daily case surges in COVID-19 caseloads in major cities around Nigeria, and the high volatility ongoing on Nigeria's black gold (Brent Crude), Nairametrics envisages cautious buying as geopolitical and economic uncertainty strengthens across the spectrum.