Up until recent years, seeing females at the helm of Nigerian banks was quite uncommon. However, the rise of the corporate woman in Africa has seen more women rising to the top of their banking careers, and even getting to the number one position on the executive end and even non-executive end.
---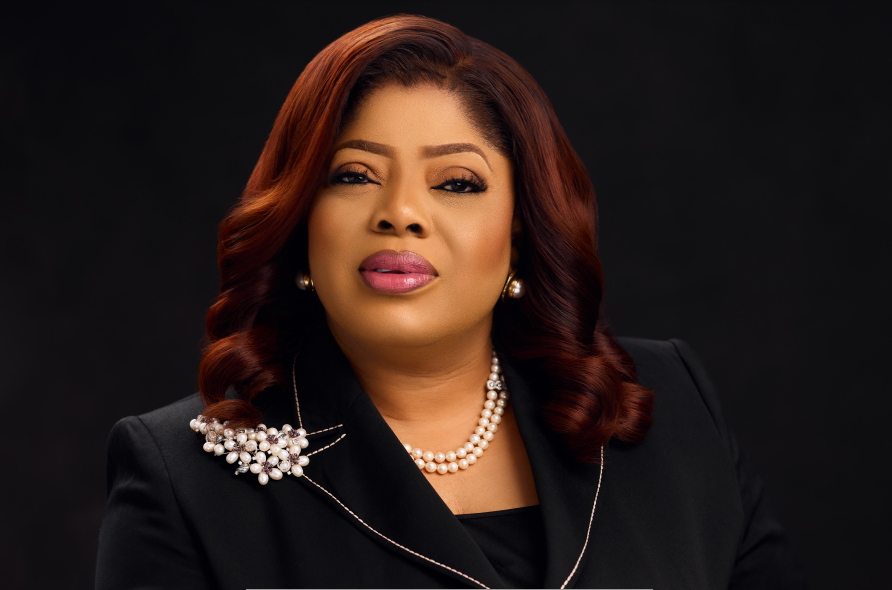 Nneka Onyeali-Ikpe, CEO, Fidelity Bank
Nneka Onyeali-Ikpe opened the year with her appointment as Managing Director and Chief Executive Officer of Fidelity Bank on January 1, 2021. This would be the first time the bank is having a female MD in nearly 35 years, and Onyeali-Ikpe got the position after spending about five years with the bank.
Onyeali-Ikpe has sufficient management and executive trainings from global institutions, and she was already overseeing the banks business in the six states that make up the southwest region, and this includes Lagos state.
Upon assuming office on January 1, 2021, Onyeali-Ikpe announced her plans to take the bank to tier-one status by 2025 through an aggressive brand refresh exercise. There have been several campaigns during the year, including the launch of a fifth season of its savings reward scheme tagged Get Alert in Millions (GAIM) Season 5 where it would be doling out over N125 million to lucky customers.
Within the year, the bank has successfully completed its Eurobond exercise where it raised $400 million from the international capital markets. Fidelity Bank also bagged the award for the 'Fastest Growing Bank' and "MSME & Entrepreneurship Financing Bank of the Year 'at the 2021 BusinessDay Banks & Other Financial Institutions. There is also the Bafi Awards and the 2020 Development Bank of Nigeria (DBN) service award for the highest disbursement to DBN focused locations.
One can also not ignore the nine months 2021 financial results where the bank posted a 31.4 per cent growth in profits to the tune of N28.1 billion. Year 2022 will be a year for Nneka Onyeali-Ikpe to continue the drive towards making the bank a Tier-1 bank.
---
Yemisi Edun, MD/CEO, FCMB
Yemisi Edun was appointed to head the bank after a progressive 34-years+ career, 20 of which were spent in FCMB. A career that started with auditing corporate finance records of financial institutions with Akintola Williams Deloitte, progressed into core banking about two decades ago. And now, Edun will be bringing all of it to bear with FCMB.
The unaudited results for the nine months period ended September 2021 shows an all-round growth in Gross revenue, Loans and advances, non-interest income, and total assets. However, this growth was evened out with an increase in Operating expenses, a decline in the net interest income and in the profit after tax.
However, on a quarterly basis, the group recorded a 57% surge in its bottom line to N6.2 billion from N4 billion recorded in Q2 2021 and this shows that there might be more improvements coming in subsequent reports.
---
Halima Buba, MD/CEO, SunTrust Bank
Halima Buba also got appointed as the MD/CEO of SunTrust Bank. This appointment will have her put into the bank, her two decades-plus banking experience gathered from several banks like Allstates Trust Bank, Zenith Bank, Inland Bank Plc, Oceanic Bank Plc and Ecobank Nigeria Limited.
Though the commercial Bank was licensed by the Central Bank of Nigeria in 2001 under the Banks and other Financial Institution Act (BOFIA), it does not seem to have crossed many milestones over the years. They seem to have done a bit of everything, from commercial banking to mortgage and at some point even described as 'Nigeria's premier fintech bank'.
Buba has her work cut out to her, and she will have to at least bring the bank out into the limelight and properly position it on the 'banking map'.
---
Miriam Olusanya, CEO, GTBank
Also this year, Guaranty Trust Bank, Nigeria Plc got its first female MD after over 3 decades. After working for about 23 years with GT bank, Miriam Olusanya, succeeded Segun Agbaje, the now retired CEO. Though a pharmacist from her first degree, Olusanya has a Master of Business Administration (MBA), from the University of Liverpool, and has been with GT Bank since 1998 as an executive trainee.
GT Bank prides itself on being one of the most profitable, but not biggest banks, and indeed, the bank has maintained impressive records over the years with a network and client base that gives it competitive advantage. The half-year 2021 report shows the banks resilience with a clear growth in fees and commission income from N26.5billion in H1 2020 to N38.3billion in H1 2021.
Olusanya has a higher hurdle to cross as it behoves on her to ensure that the records only go up.
---
Bukola Smith, MD, FSDH Merchant Bank
In April, Bukola Smith succeeded Hamda Ambah as the MD of FSDH merchant bank, a subsidiary of the FSDH group. Smith has 28 years of experience in the banking industry, with a membership of high-ranking institutes in the financial sector.
As a subsidiary, FSDH Merchant is not a regular name in the news, but we know that during the year FMDQ Securities Exchange Limited approved the bank's commercial paper series and accepted it for quotation on its platform. The series includes N2.28 billion Series 3, N1.79 billion Series 4, and N15.53 billion Series 5 commercial papers issued under the exchange's N40 billion commercial paper issuance program.
---
Kafilat Araoye, MD/CEO, Lotus Bank
From holding the forte for the former CEO of Lotus Bank, Kafilat Araoye was confirmed CEO of Lotus Bank when the bank finally received a non-interest banking license from the Central Bank of Nigeria in July 2021, making it the newest and third non-interest bank in Nigeria. The bank commenced operations in September and has a physical presence in four locations in Lagos state.
Araoye basically has to take Lotus bank down the path already toed by the likes of Jaiz Bank, and earn its presence in the banking landscape in Nigeria.
---
Bola Adesola, Board Chairman of Ecobank Nigeria
On the non-executive side of things, Bola Adesola became the first female board chairman of Ecobank Nigeria Ltd, succeeding Mr. John Aboh. Adesola is a seasoned banker as well, having retired from Standard Chartered Bank where she was the Senior Vice-Chairman, Africa; Chairperson of the Board of Standard Chartered Bank Mauritius and a Director at Standard Chartered, Ghana. She was also Managing Director/ Chief Executive Officer for Standard Chartered Nigeria and West Africa for eight years with oversight over the bank's West African subsidiaries, including Ghana, Cote D'Ivoire, The Gambia, Sierra Leone, and Cameroun.
It has indeed been a year of many firsts for the women in Nigeria's banking sector, but not an easy journey as they are clearly not just going to be sitting down to sip tea in air-conditioned offices. They have some mountains to cross in 2022.