NCDMB's Oil and Gas Parks and their many adversaries
New businesses within the NOGAPS will face intense competition from foreign OEMs that do not have to battle with tariffs, a harsh business terrain and different tax treatment.
In 2018 the Nigerian Content Development and Monitoring Board (NCDMB), the body saddled with driving the development of Nigerian content in the Nigerian oil and gas sector, did a groundbreaking of the Nigerian Oil and Gas Park Scheme (NOGAPS), a scheme that involves the construction of sprawling oil and gas parks in Bayelsa, Imo and Cross Rivers State.
In a visit last week to one of the parks currently under construction in Emeya 1, Ogbia, Bayelsa State, the Minister of Petroleum for State, Chief Timipre Sylva, expressed delight at how the project was quickly progressing and was now at 70% completion. Mr Simbi Wabote, Executive Secretary of the NCDMB, during the visit also noted that the Oil and Gas Park project "is in line with the Federal Government's mandate to develop indigenous capacities for the oil and gas industry."
READ: NCDMB, BOI, won't relax conditions to access $200 million NCI Fund despite complaint 
While this is highly commendable, as the project will indeed reduce Nigeria's dependence on import of oil and gas equipment and provide jobs for local indigenes -which would likely reduce restiveness in the area-, there exist significant challenges to this project achieving its goals.
Perhaps one of the biggest of them is the African Continental Free Trade Area (AfCFTA) regime which is expected to open Nigeria's borders to an influx of imports from other countries within Africa. Beyond opening the borders, however, the tax treatment given to domestically produced items will be no different from similar products imported, and the typical tariffs for imported items will be removed.
READ: Aiteo accuses Shell of theft of 16 million barrel of crude oil
This essentially means that large and established original equipment manufacturers (OEMs) from other African countries may on the basis of their economies of scale be able to supply the same products produced in the oil and gas parks at lower rates. A report by Dun & Bradstreet reveals that in Africa, countries like Guinea, Gabon, Burkina Faso and Ghana that flank Nigeria play host to various oil and gas OEMs.
With the large oil and gas market Nigeria has, these companies will seek to make inroads into Nigeria under the AfCFTA regime. This will mean that the new businesses within the NOGAPS will face intense competition from foreign players that do not have to battle with tariffs and different tax treatment. Additionally, the Nigerian culture of preferring imported products over domestically manufactured ones might play a role in this, particularly if the prices of the imported ones even up with domestically produced ones or only have a slim margin.
READ: NNPC says local operators must improve capacity to achieve low cost of oil production
If the patronage for Innoson vehicles is anything to go by, in a market where there is no real difference in price between that and the domestically produced ones, we will see a preference for imported products.
All of this will be further aggravated by Nigeria's doing business difficulties. Things like delays in obtaining permits, approvals and licenses, the corruption that accompanies these processes, weak currency and dual exchange rates, poor infrastructure and lack of power supply abound. While the Nigerian businesses struggle with this, their foreign counterparts get to produce under more convenient conditions and are thus able to deliver within time and without the additional costs passed to consumers through these poor doing business practices.
While Mr Wabote has promised that the park in Ogbia will have dedicated power supply, it is hard to imagine that this power will not significantly cost the businesses if they are served at maximum capacity. At number 131 on the World Bank's Ease of Doing Business Ranking, a park would not solve Nigeria's problems, only a positive commitment to fix these doing business issues will.
READ: Seplat incurs N41.1 billion loss from OML 55, blames fall in oil prices
The christening of a park as an "oil and gas park" in the 21st century, where countries of the world –and indeed private companies- are working towards achieving increased use of cleaner energy sources, is counterintuitive. The park should be an energy park that integrates significant research and development in its function as well as innovation and production of renewable energy equipment, both adapted to benefit from local conditions and standardized for export purposes.
It seems too, that not much consideration has been given to export of these equipment, as the parks earmarked so far are in landlocked Imo, port-less Bayelsa and Cross River that feeds into Cameroon, which is not a very prime market, although the DRC on the other end could attempt to compensate for this. It might be worth considering, the setting up of a park in Lagos – perhaps in the same vicinity as the Dangote refinery.
The park would benefit from being able to supply equipment to the refinery (especially as the refinery starts production in early 2023). It will also be able to tap into the global market through export via the Lekki port. This might also be a good time for the Agge deep sea port mulled by the Bayelsa State government to come onstream to open up the Ogbia park to a global market.
BUA Group awards contract for polypropylene plant in its refinery project
The completion of the project is to help boost Nigeria's capacity to meet the country's increasing demand for petrochemical products.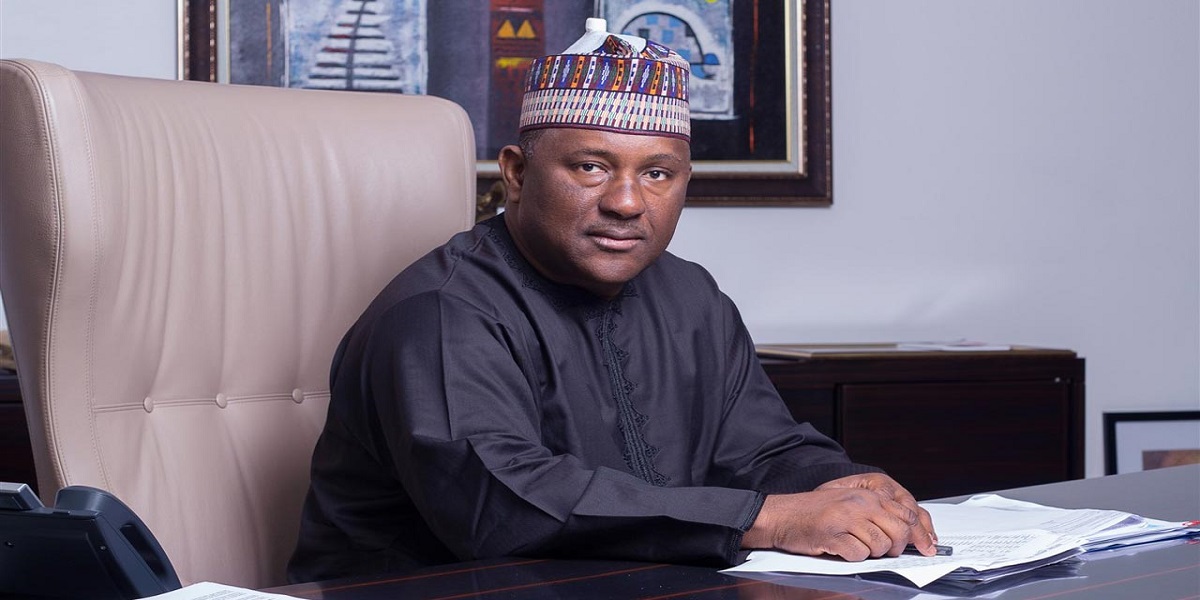 Nigeria's leading indigenous conglomerate, BUA Group has announced that it has signed a contract agreement with Lummus Technology for the establishment of a polypropylene plant in its refinery and petrochemical project.
The completion of the project is to help boost Nigeria's capacity to meet the country's increasing demand for petrochemical products.
The Chairman of BUA Group, Abdul Samad Rabiu, while disclosing the contract agreement, expressed confidence in the capacity and technical expertise of Lummus Technology to deliver a best-in-class project.
READ: BUA says its export-focused sugar project will create jobs and checkmate price hike
What the Chairman of BUA Group is saying
Rabiu in his statement said, "We are pleased to sign this polypropylene contract for our BUA refinery and petrochemicals project with Lummus Technology, a world leader in delivering polypropylene solutions, which will solve the increasing demand for high-performance grade polypropylene in Nigeria, the Gulf of Guinea as well as the Sub-Saharan Africa Region.
"We are confident in the capacity and technical expertise of Lummus Technology to deliver a best-in-class, 285,000 tpy polypropylene unit for our refinery project scheduled to come on stream in 2024.''
READ: Dangote, BUA reconcile over sugar plant dispute after meeting with Ganduje, others
What the President/Chief Executive Officer of Lummus Technology is saying
On his part, the President/Chief Executive Officer of Lummus Technology, Leon de Bruyn, said that he was looking forward to working with BUA refinery on the project.
Leon said, "We look forward to working with BUA Refinery on this critical project and supporting the first Novolen polypropylene unit in Nigeria. Our world-class Novolen technology is well suited to meet Nigeria's increasing demand for the growing petrochemical products market.
It offers a flexible range of industry-leading products for all PP applications, and the industry's lowest overall capital and operational costs while providing customers with high process reliability and flexibility in responding to market needs."
READ: BUA Group, French company announce progress in 200,000 bpd refinery project
What you should know
Lummus Novolen Technology GmbH licenses polypropylene technology and provides related engineering and technical support/advisory services. Novolen also supplies NHP® catalysts for the production of high-performance polypropylene grades in the Novolen process, and NOVOCENE® metallocene catalyst for the production of special polypropylene grades.
How rise in oil prices will impact exchange rate
Oil prices are currently inching closer to $70 per barrel as the positive outlook of a return to global economic recovery swells investor sentiments.
Nigeria, Africa's top oil producer and home to the second-largest reserves on the continent, is expected to benefit from the rise in oil prices in many ways.
Oil prices are currently inching closer to $70 per barrel as the positive outlook of a return to global economic recovery swells investor sentiments.
Historically, there has been a strong positive correlation between crude oil prices and the performance of the Nigerian economy. For example, when oil prices plummeted due to the COVID-19 outbreak and the implementation of lockdown protocols in 2020, the Nigerian government scaled down the budget to align better with the drop in crude oil price.
Now that there is a surge in oil price, we should expect that there would be an increase in government revenue translating to a stirring-up of aggregate demand.
READ: Nigeria records highest trade deficit since 1981
Why oil price is rising
The OPEC+ output restrains, despite the strong recovery of oil consumption, continues to give formidable fitting to bullish sentiments about soaring oil prices.
Oil prices are rising as optimism about a strong rebound in fuel demand in developed countries overshadows concerns of full lockdown to curb covid-19 in India.
Oil (BRENT) has seen a 34.3% increase Year to Date with the oil price at $69.34 showing an increase of +1.15% as of the time of writing this article.
What it means for the exchange rate
Perhaps the greatest benefit of the recent oil price rise is exchange rate stability. Since the crash in oil prices began in late 2019, Nigeria's official currency has faced a barrage of sell pressure as local and foreign investors increase demand for the dollar.
This forced the central bank to curtain demand, implementing various forms of capital controls across the economy. With oil prices on the rise, Nigerians can begin to expect the following:
An increase in government revenue, which also means higher dollar earnings and thus increased FX reserves. Nigeria's FX reserve reportedly stands at $34.7 billion as of Tuesday, May 4th, 2021. Soaring oil prices strengthen the exchange rate and promote economic growth. This effect trickles down to higher reserves held by the CBN meant for stabilization of the currency.
Higher oil prices could also mean a more stable economy thus propelling economic growth. This, in turn, attracts foreign investor dollars or at least retains what we already have and reduces the pressure on demand.
Nigerians have intensified diversifying their currency holdings, keeping less of naira and holding more dollars as they hedge against depreciation. This has kept the pressure on the exchange rate over the last one and a half years. This trend could reverse if oil prices continue their steady rise.
READ: Dangote: Cement price from our factories is between N2,450 and N2,510 per bag, VAT inclusive
The implication? The parallel market exchange rate might appreciate closer to the NAFEX rate if this trend continues.
Hence, it is safe to presume that as the world resume business and travel activities, the demand for Black Gold will continue to increase, and with supply held steady by OPEC+ we can speculate that this is enough catalyst to relieve the pressure of FX demand and increase our foreign reserves thereby propelling growth.
However, the inclusivity of this growth may still be in question.