Tony Elumelu Foundation releases 2020 annual letter
Delivers significant impact amidst COVID-19 pandemic
The Tony Elumelu Foundation (TEF), Africa's leading philanthropy committed to empowering African entrepreneurs, has released its 2020 Annual Letter titled "THE POWER OF ENTREPRENEURSHIP AMIDST UNCERTAINTY". The report, which was delivered in the form of a personal letter from TEF Founder, Mr. Tony O. Elumelu CON, reiterates that equipping young people with the tools and the opportunities to succeed through entrepreneurship, is the only sustainable, dignified way to create a path to prosperity for all.
Launched across TEF's digital platforms, the Annual Letter showcases remarkable achievements that include supporting a growing and dynamic entrepreneur ecosystem of 1 million Africans, expanding strategic partnerships to scale the existing TEF Entrepreneurship Programme to reach more small businesses across all 54 African countries, and other milestones by the Foundation to mitigate the effects of the pandemic and provide support for young entrepreneurs.
The 2020 Annual Letter begins with reflections from the Founder dating from the inception of the Foundation and its raison d'être, to the global pandemic, "In 2020, the world stopped, but we did not. When we launched the Tony Elumelu Foundation in 2010, we did something new in Africa – we "democratised" luck. In my own entrepreneurial journey, I knew luck had played an important role, and I was determined that others, many others, would get those same chances. We created an institution with a single focus: young African entrepreneurs."
Through its digital hub, www.tefconnect, the Tony Elumelu Foundation successfully supported millions of Africans, addressing the unique needs of an entrepreneurial community that continues to be challenged by the pandemic. "We curated world class training, offered expert-led masterclasses with institutions such as Yale University, and brought project management skills and mental health coping mechanism to African entrepreneurs, taking care of their mind and spirit, as we assisted them to restructure their business for the new normal."
The Letter further narrates 2020 highlights including TEF's €20 million partnership with the European Union and the Organisation of African and Caribbean States (OACPS) to support more than 2,500 women entrepreneurs: "The statistics on female entrepreneurship in Africa are chastening – women make up 58% of the continent's self-employed population but earn 34% less profits on average. Our goal is for more women to participate in economic development, realise their full potential and accelerate economic inclusion."
Other notable accomplishments include the TEF-UNDP Mali Entrepreneurship Programme rolled out in the middle of conflict, political instability and insecurity in the Sahel country: "Over 1.7 million people have been displaced by violence in Mali since 2012. Our Entrepreneurship Programme demonstrates that entrepreneurship is the singular most effective tool to creating jobs, opportunity, economic hope, stability, peace, sustained growth and poverty reduction."
Now in its 7th year, the US$100 million TEF Entrepreneurship Programme has empowered over 9,000 young African entrepreneurs from 54 African countries with world-class business training, mentorship, non-refundable seed capital of $5,000 and global networking and market opportunities.
In 2021, the Tony Elumelu Foundation, will identify, train, mentor and fund over 3,500 entrepreneurs across Africa. The Programme remains open to all entrepreneurs across the African continent, both new start-ups and existing businesses operating in any sector. Applications end March 31. All aspiring beneficiaries are encouraged to immediately apply on www.tefconnect.com.
To read the full TEF 2020 Annual Letter click here.
CWG Plc gets ISO 27001 and ISO 22301 certifications
CWG also passed the ISO 9001 in Quality Management System recertification audit, which was issued by the SON.
The leading technology solutions provider in West Africa, CWG Plc, has been issued both the ISO 27001 in Information Security Management System and ISO 22301 in Business Continuity Management System certifications.
According to CWG's Head of Quality Assurance and Business Intelligence, Bunmi Adewunmi, 'In addition to receiving these certifications, CWG also passed the ISO 9001 in Quality Management System recertification audit, which was issued by the Standard Organization Nigeria (SON).
"We are thrilled that CWG Plc has been awarded the globally acclaimed and coveted ISO 27001 and ISO 22301 certifications in recognition of our dedication towards quality and commitment to the highest level of information and data security management systems," Adewunmi said in a statement.
The statement added that these certifications reflect CWG's efficiency and determination in providing impeccable services, which has established the ICT company in four African countries as a world-class brand.
While assuring that CWG Plc will continue to offer high-quality services using international standards the Pan-African ICT company believes that its enthusiasm for developing long-term initiatives is growing and performance at all levels improving too.
Both ISO 27001 and ISO 22301 certifications are internationally recognized standards that define a framework for how modern organizations should manage information and data, as well as the policies and procedures that govern information risk management processes.
The certificates were issued to CWG by Canadian based PECB MS, a global provider of audit and certification services that offer its expertise on multiple fields, including but not limited to Information Security, Quality Management, Business Continuity, Service Management, Health, Safety and Environmental Management. said after an annual surveillance audits, it found CWG Plc to be in accordance with the management system requirements in ISO 22301.
"We hereby certify that the management system of CWG Plc has been assessed and found to be in accordance with the management system requirements in ISO/IEC 27001 and ISO 22301," the certificates show.
The scope of the certifications includes Human Resources and General Services, Finance and Accounts, Treasury, Software Development, Internal IT Services, Procurement/Logistics, Internal Control, Corporate Development/Quality Assurance & Metrics, Business Development/Product Management, Data Center & DR Sites, Corporate Finance, Brand and Marketing Communications, Legal, ATM Support Operations.
UBA Business Series to equip SMEs with Performance Management Strategies for Organisational Growth
UBA has been assisting with essential tips to help businesses ensure that they stay afloat and remain thriving.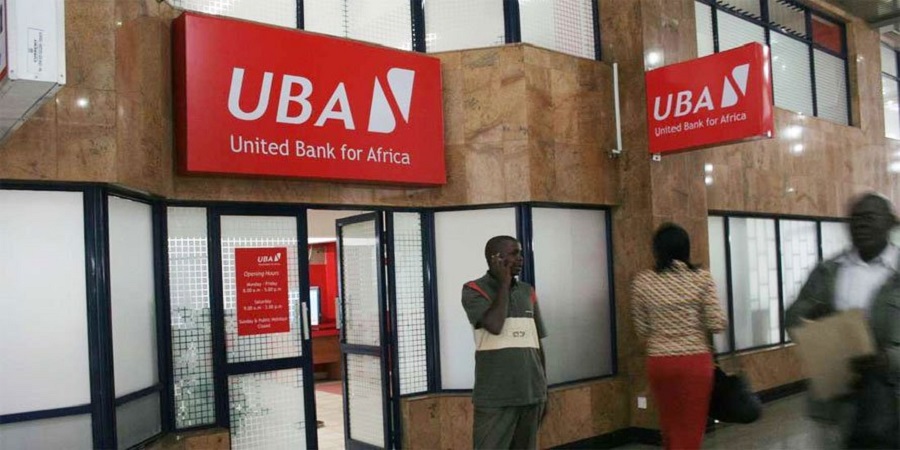 As part of its commitment to support the growth and sustainability of Micro, Small and Medium-scale Enterprises (MSME) in the continent, Pan African financial Institution, United Bank for Africa (UBA) Plc, is set to organise the next edition of its UBA Business Series.
The UBA Business Series which is a monthly event, is an MSME Workshop as well as a capacity-building initiative of the bank where business leaders and professionals share well-researched insights on best practices for running successful businesses, especially in the face of the difficult operating environment that dominates the African business landscape.
Through this initiative, UBA has been assisting with essential tips to help businesses re-examine their models and strategies and ensure that they stay afloat and remain thriving.
The topic for the next edition of the series is ' Managing Performance for Business Growth,' and it will be held on Wednesday, April 14, 2021, via Microsoft Teams. At this session, the Managing Director, Secure ID Limited, Mrs Kofo Akinkugbe, will be sharing useful tips and insights on the key strategies of performance management to boost business growth.
Akinkugbe is the founder of SecureID Nigeria, a MasterCard, VISA and Verve certified Smartcard Personalization Bureau and Digital Technology company. She currently serves as the Managing Director/CEO, Secure Card Manufacturing, – a Smartcard manufacturing plant producing high-security identity cards and documents for the Banking, Telecoms and Public sectors across Africa and beyond.
The capacity-building event is a virtual session which is open to all – including business owners and leaders – and will be held on Wednesday, April 14th, 2021, at 2pm WAT. Interested participants can register via http://bit.ly/UBASMEWorkshopMarch2021
UBA's Head, SME Banking, Sampson Aneke said of Akinkugbe, 'with her vast experience garnered over the years from various sectors, she will help business owners understand how performance management strategies can be effectively implemented to ensure business growth'.
He emphasised UBA's commitment and deep passion for small businesses, which according to him, remains the engine of any developing economy adding, "We know small businesses are the backbone of the economy in every country. In many climes, businesses with fewer than 100 employees account for 98.2% of all businesses. This no doubt captures the importance of SMEs to a thriving economy which is why UBA is committed to seeing them flourish."
Nairametrics | Company Earnings
Access our Live Feed portal for the latest company earnings as they drop.