DEAL: Kuda Bank raises $25 million Series A funding led by Valar Ventures
Kuda Bank, Nigeria's digital bank, has raised $25 million in a Series A round.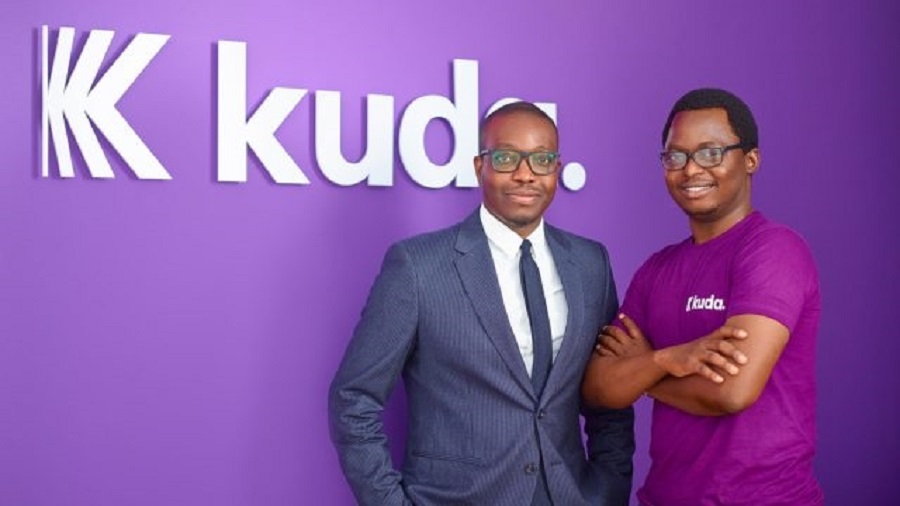 Nigeria's digital bank, Kuda Bank raises $25 million in a Series A round to continue to provide a modern banking service for Africans and the African diaspora.
According to a press release seen by Nairametrics, the funding round was led by New York-based venture capital, Valar Ventures, with participation from existing investor Target Global, an international venture capital firm headquartered in Berlin, Germany and several other existing investors.
This is the first time that Valar Ventures which has invested in a number of fintech startups, including N26, the UK's Wise, and Mexico's Albo has backed an African startup.
Launched in 2019, and headquartered in Lagos and London, Kuda Bank currently provides services for consumers to save and spend money, and it has recently introduced overdrafts (essentially revolving credit for individuals).
In December 2020, Kuda raised $10 million dollars in a seed round, the largest-ever seed round raised by a startup out of Africa. At the time of the seed round, Kuda had registered 300,000 customers: now, that figure has more than doubled to 650,000. The digital bank also has over one million downloads on play store.
The challenger bank has grown to provide B2C and B2B banking services to customers in Nigeria and has processed over $2 billion in transactions during February 2021, up from $5.2 million in February 2020.
Kuda offers a suite of banking services with a more accessible user interface and a more modern approach where you can interact with the bank using a mobile app, and in addition to basic banking services, it provides tools to help people manage their money more intelligently.
This new fund will be used to speed up customer acquisition, expand leadership roles, and build out new features including a new easy-to-use lending option that the company is currently trailing with select customers.
What they are saying
Babs Ogundeyi, CEO and co-founder of Kuda, said: "At Kuda, we know that the companies which are best able to leverage technology and talent will be the same companies which are best positioned to provide huge numbers of people across Africa with access to a vastly improved financial system that places the customer at its center. We recognize the great strides that we have taken to get to the point at which we are now, but even more importantly we recognize just how far we still have to go to achieve our objective of providing every African with access to powerful, appropriate and affordable financial services.
"With this in mind, we could not be more pleased that Valar Ventures has decided to come on board and join us on this mission. Their insights and experience in helping advise some of the world's most successful challenger banks will without doubt be a critical part of our successes going forward."
Andrew McCormack, a general partner, and co-founder at Valar noted that "Nigeria is at a tipping point in the adoption of digital banking, With the rapidly growing, youthful population who are open to new financial alternatives, Kuda is well-positioned to benefit and will transform the landscape of African banking. We are excited to lead their Series A and continue on the journey alongside Kuda."
Cost of preparing jollof rice in Nigeria rises by 7.8% in Q1 2021 – SBM
The average cost of making a pot of jollof rice in Nigeria rose by 7.8% between March 2020 and March 2021.
The average cost of making a pot of jollof rice in Nigeria rose by 7.8% between March 2020 and March 2021. This is contained in the SBM Jollof index report for Q1 2021, published by SB Morgen.
According to the report, the increase was caused by the prolonged border closure, increased energy tariffs, exchange rate volatility, coronavirus pandemic, and the restrictions of forex for the importation of items, largely due to falling oil prices.
It also identified the effect of the #EndSARS protest against brutality and the response of the government, which brought the main economic states in Nigeria (Lagos and Abuja) to a standstill for major parts of the month of October 2020.
Highlights
Specifically, the average cost of making a pot of jollof rice in Nigeria increased from N7,167 recorded in Q4 2020 to N7400 in the first quarter of 2021. representing a 3.24% quarter-on-quarter increase.
The cost of making a pot of rice is most costly in Wuse and least costly at Awka. The report, however, suggests that the disparity could be a result of operational costs rather than the actual cost of commodities.
While it is possible for people in Awka to substitute buying some of the commodities with products from their subsistence agriculture, the same is not possible in Wuse, largely because of its very urban nature.
The high exchange rate of N410/$1 to N475/$1 in the parallel market also adversely affected the price of jollof rice in the country as tomato puree, rice, turkey, and seasoning are affected by the exchange rates.
Also, flooding destroyed several hectares of rice farms across the country. The report stated that up to 500,000 hectares of rice farms were destroyed in Kebbi State alone.
The price of turkey has increased as a result of increased electricity tariffs which has forced increases in cold room costs.
According to the SBM Jollof report, "Our interviews with traders shows that transportation costs have not reduced since they were increased during the introduction of the COVID-19 protocols. One of the traders stated that she pays almost twice her former transportation cost prior to COVID-19, and the prices have not gone down even after drivers began to carry more passengers than permitted by the social distancing protocol."
Jollof costliest to cook in Wuse, Abuja
In Abuja, food production is mainly undertaken by its neighbouring states Benue, Kaduna, Kogi and Niger, all of which have seen several attacks in the past few years, showing a decline in that dimension.
The report revealed that the cost of making a pot of jollof rice is highest in Wuse, Abuja.
Although food distribution has not been affected and unemployment rates are over 40%, but being the administrative headquarters of the government and most international NGOs, outreaches and food distribution are common.
"In all the states surveyed, out of a score of 50, the combined score ranged from 18-27 which shows a general decline in entitlements across the states and similar levels of severity. While Bauchi has a higher chance at getting food insecure, the other states are slightly above the borderline, showing medium decline in their entitlement (ability to get food)."
What you should know
According to the report, in all the markets surveyed, the cost of making a pot of jollof rice increased in Awka, Calabar Municipal Market, Mbakpa, Onitsha, Port Harcourt and Trade Fair, while Balogun, Bauchi, Bodija, Dugbe, Kano, Nyanya and Wuse experienced a slight decrease.
The South-South and South-East states experienced an increase in the cost of making Jollof rice, Northern states experienced a price reduction.
The price decrease was attributed to the harvest period which usually forces prices of some commodities like onions and tomatoes down.
It however suggested that this decrease may have failed to happen in the Southern part of the country because of the cost of transporting the goods down south and because of the price surge introduced by the food blockade.
CWG Plc gets ISO 27001 and ISO 22301 certifications
CWG also passed the ISO 9001 in Quality Management System recertification audit, which was issued by the SON.
The leading technology solutions provider in West Africa, CWG Plc, has been issued both the ISO 27001 in Information Security Management System and ISO 22301 in Business Continuity Management System certifications.
According to CWG's Head of Quality Assurance and Business Intelligence, Bunmi Adewunmi, 'In addition to receiving these certifications, CWG also passed the ISO 9001 in Quality Management System recertification audit, which was issued by the Standard Organization Nigeria (SON).
"We are thrilled that CWG Plc has been awarded the globally acclaimed and coveted ISO 27001 and ISO 22301 certifications in recognition of our dedication towards quality and commitment to the highest level of information and data security management systems," Adewunmi said in a statement.
The statement added that these certifications reflect CWG's efficiency and determination in providing impeccable services, which has established the ICT company in four African countries as a world-class brand.
While assuring that CWG Plc will continue to offer high-quality services using international standards the Pan-African ICT company believes that its enthusiasm for developing long-term initiatives is growing and performance at all levels improving too.
Both ISO 27001 and ISO 22301 certifications are internationally recognized standards that define a framework for how modern organizations should manage information and data, as well as the policies and procedures that govern information risk management processes.
The certificates were issued to CWG by Canadian based PECB MS, a global provider of audit and certification services that offer its expertise on multiple fields, including but not limited to Information Security, Quality Management, Business Continuity, Service Management, Health, Safety and Environmental Management. said after an annual surveillance audits, it found CWG Plc to be in accordance with the management system requirements in ISO 22301.
"We hereby certify that the management system of CWG Plc has been assessed and found to be in accordance with the management system requirements in ISO/IEC 27001 and ISO 22301," the certificates show.
The scope of the certifications includes Human Resources and General Services, Finance and Accounts, Treasury, Software Development, Internal IT Services, Procurement/Logistics, Internal Control, Corporate Development/Quality Assurance & Metrics, Business Development/Product Management, Data Center & DR Sites, Corporate Finance, Brand and Marketing Communications, Legal, ATM Support Operations.
Nairametrics | Company Earnings
Access our Live Feed portal for the latest company earnings as they drop.