DEAL: Tangerine Life completes take-over of ARM Life Insurance Plc
Tangerine Life Insurance has concluded the acquisition of ARM Life Plc.
Tangerine Life Insurance, a subsidiary of Verod Capital Limited has concluded the acquisition of ARM Life Plc.
This is according to a press release issued by the firm's Head, Brand and Communications, Olabisi Adesokan, seen by Nairametrics.
The merger is expected to consolidate and optimize the unique strengths of both sides, both in the corporate and retail markets, creating a stronger and broader insurance and financial services platform that will be of immense benefits to all.
READ: Buhari reappoints Bala Usman as MD of NPA, reconstitutes the Board
Background of the deal
A decision to complete the acquisition of ARM Life Insurance Plc was reached at Tangerine's Board Meeting held on 4th of March, 2020, where the provisions of section 131 of the Investment and Securities Act (ISA) 2007 was triggered.
Provisions in section 131 of ISA 2007 had empowered Tangerine Life Insurance to takeover ARM Life, following its 77.72% equity stake held in the latter, which translates to 7,392,953,710 ordinary shares.
In lieu of this, a decision to buy-out the remaining stake of 2,180,967,082 ordinary shares at N0.63 was ratified at the Board meeting and subsequently implemented.
READ: Report any employer without Group Life Insurance for employees – PenCom
What they are saying
Commenting on the rationale behind the deal, the Managing Director of Tangerine Life, Livingstone Magorimbo said: "Integrating the businesses has presented us a tremendous opportunity to enhance our capabilities, improve operating efficiencies and grow our businesses.
"At Tangerine Life, we will continue to innovate, drive positive change within the insurance industry and create tremendous value for our customers towards effectively positioning our business to stay ahead of the next wave of industry evolution."
On the other hand, a former Managing Director at ARM Life, Stephen Alangbo added that: "Innovation is paramount in ensuring customer satisfaction in today's business landscape. We believe that the combination of both entities will ensure exceptional value creation for existing and new customers and partner."
What you should know
According to the press release, the merger places Tangerine Life as the 4th largest life insurer in Nigeria and position it for future growth.
Tangerine Life Insurance Limited, formerly known as Metropolitan Life Insurance Nigeria Limited was incorporated on 19 August 2004 and licensed by NAICOM on 14 February 2007. It is principally engaged in the provision of group life, credit life and individual life products to over 12,000 blue-chip corporate and retail clients.
The Company is majorly owned by Oreon LMS Limited, a subsidiary of Verod Capital Growth Fund II, a US$115 Million private equity fund managed by Verod Capital Management Limited.
DEAL: Nigerian fintech software provider, Appzone raises $10m to scale its products and services
Appzone platforms are used by 18 commercial banks and over 450 microfinance banks in Africa.
Appzone a fintech software provider that builds proprietary solutions for financial institutions and their banking and payments services announced that it has closed $10 million in Series A investment.
The Series A round was led by CardinalStone Capital Advisers, a Lagos-based investment firm. Other investors include V8 Capital, Constant Capital, and Itanna Capital Ventures. New York-based but Africa-focused firm Lateral Investment Partners also participated.
Founded in 2008 by Emeka Emetarom, Obi Emetarom, and Wale Onawunmi, Appzone functions as an enabler (at payment rails and the core infrastructure) within banking and payments.
READ: Shola Akinlade: The inspiration behind Paystack's success
Appzone platforms are used by 18 commercial banks and over 450 microfinance banks in Africa. Together, they amass a yearly transaction value and yearly loan disbursement of $2 billion and $300million.
Before now, Appzone closed a $2 million deal from South African Business Connexion (BCX) in 2014. Four years later, it raised $2.5 million in convertible debt and bought back shares from BCX in the process. But overall, the company says it has raised $15 million in equity funding.
This new funding will be used to scale its products and services and expand across more African countries. The startup also plans to achieve scale by growing its engineering team.
READ: From Chemist to Bank CEO – The Story of Uzoma Dozie
What they are saying
Yomi Jemibewon, the Co-Founder and Managing Director of Cardinal Stone Capital Advisers, said the firm's investment in Appzone is further proof of Africa's potential as the future hub of world-class technology.
READ: Bill Gates holds far more cash than Nigeria's foreign reserve
"Appzone is building a disruptive fintech ecosystem that will be the backbone of Africa's finance industry with products across payments, infrastructure, and software as a service. The impact of Appzone's work is multifold — the company's products deepen financial inclusion across the continent whilst providing best-fit and low-cost solutions to financial institutions. Its emphasis on premium talent also helps stem brain drain, rewarding Africa's best brains with best-in-class employment opportunities."
DEAL: MTN offers series I bonds worth up to $100 billion
MTN Nigeria is offering Series I Bonds worth up to $100 billion off Chapel Hill Denham's 200 billion Bond Issuance Program.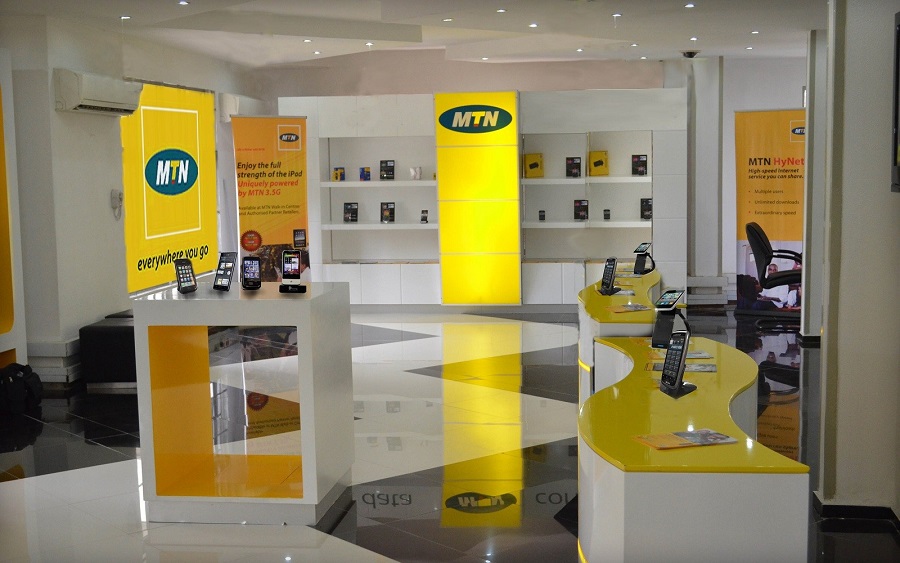 MTN Nigeria Communications Plc's Series I Bonds worth up to $100 billion are now available from Chapel Hill Denham's 200 billion Bond Issuance Program. On Friday, April 16, 2021, at 2 p.m., the Offer will close.
Analysts expect a major increase in corporate debt market offerings at the short end of the market, in commercial papers, and in long-term maturities through corporate bonds as risk-free Treasury Bill yields continue to fall.
MTN Nigeria has a corporate ranking of 'Aa' and 'AA' from Agusto & Co and GCR, respectively, making it one of the top-rated companies in Nigeria. The company's history of good financial performance is reflected in the ratings: record sales of over N1 trillion (largest revenue by a listed company), stable and safe profit margins, and low leverage.
The ratings also represent MTN's experienced and committed management team, as well as its beneficial partnership with MTN Group, Africa's largest cellular telecommunications company with a large presence in 21 countries and over 251 million subscribers (including the Middle East).
Here is a breakdown of the offer. For your review and consideration, you can access the supporting Offer documents through this MTN Nigeria Bond Issuance Docs connection.
Nairametrics | Company Earnings
Access our Live Feed portal for the latest company earnings as they drop.